Ranking all 30 NBA teams
30. SACRAMENTO KINGS - The Kings drafted Marvin Bagley III. Bagley will be able to get easy points for the Kings, but the same can be said about De'Aaron Fox. Bagley is a good player, but just does not fit in well with what the Kings need to rebuild their franchise. The Kings will likely regret passing on Luka Doncic and Michael Porter Jr. who are more capable of rebuilding a franchise.
29. Brooklyn Nets - The Nets do not have any players with All-Star experience, or any big name player. They are counting on D'Angelo Russell to break out of his shell and really take over the team and be a leader. I don't think D'Angelo Russell really has it in him to be a leader and turn the nets team around, and that the nets need to work on bringing someone in who can help rebuild.
28. Atlanta Hawks - The Hawks got a good pick up in the draft with Trae Young, who can shoot the ball like Stephen Curry. Young ended the season at Oklahoma with a 39 percent shooting. Young is gonna have to step this up and be amazing on offense to make up for his defensive limitations. Hawks also got Kevin Huerter, ad Omari Spellman from the draft. The Hawks are really setting a ground for their rebuilding time which may take a couple seasons to complete.
27. Orlando Magic - The Magic signed Aaron Gordon back with a reasonable contract. They also drafted Mohamed Bamba who, if all goes as plan, can turn into a elite defensive player And with the help of Johnathon Isaac they could form one of the top young frontcourts in the NBA.
26. Chicago Bulls - Bulls got a nice pick up on draft night with Wendell Carter. Carter does not seem like a major piece in the Bulls lineup and will likely be contemporary. The Bulls are lacking players that have the "star" title, and it does not look like any will be able to make it to that title. Lauri Markkanen opened eyes as a rookie, but will he be able to push his skills to a higher level? Kris Dunn made a big jump in his second year, but will he be able to keep making these jumps? The Bulls have a lot of questions that need to go their way if they are wanting to get back on top.
25. Memphis Grizzlies - The Grizzlies got Jevon Carter and 18 year old Jaren Jackson Jr. from the draft. Carter is a great defensive player, but his skills on the other end off he court are lacking. Jackson has upside, but his lack o experience and his age could mean he needs time to get used to big leagues. Marc Gasol and Mike Conley are both on the wrong side of thirty so they wont be lasting much longer for the Grizzlies.
24. New York Knicks - The Knicks got two 18-year olds in the draft. They got Kevin Knox and Mitchell Robinson. Next year will be a learning year for the Knicks as they will learn what they have in Knox and Mitchell, but they will also be figuring out their point guard situation. It seems as Frank Ntilinikina's main role in the lineup next year will be as shooting guard. It is hard to know what is going to happen with Trey Burke and Emmanuel Mudiay next year.
23. Los Angeles Clippers - The clippers had the 19th lowest defense in the NBA last season. They picked up Jerome Robinson with their second and final pick in the draft. Robinson can score on the offensive end, but cannot do much on the defensive end which can hurt the defense even more.
22. Charlotte Hornets - The Hornets have Devonte Graham as a solid back up to Kemba Walker. They also got Miles Bridges who should help the forward rotation. Their new coach James Borrego could help them in close call games. They were 1-14 in games that were decided by within 3 points.
21. Phoenix suns - The Suns finished last in the league last year, but besides that they had very good luck on draft night which moves them up on here. They got Deandre Ayton who can do work in the paint and rack up some boards for them. They also traded up to get Mikal Bridges, who was a former Big East Defensive Player of The Year. They also have room for Devin Booker to improve from last year and with a young group like this we could see the Phoenix Suns have a come up in the near future.
20. Dallas Mavericks - The Mavericks had a great night on draft night and were able to draft Luca Doncic with the 5th overall pick and later getting Jalen Brunson. Doncic is a key player for the Mavericks because he is a great foundation player to build a team around and pairing him with Dennis Smith Jr. is a great pairing because it gives them two high-level offensive players. Brunson could have a long career as a two guard.
19. Miami Heat - The Heat have no room in their cap to really sign anyone so it leaves them with a lot to hope for on the inside for their team. They need Hassan Whiteside to step up and to play to how he is being paid. Is there enough room for Dwyane Wade and Dion Waiters both in the backcourt? And what is the future for Bam Adebayo, Josh Richardson, and Justice Winslow.
18. Washington wizards - The Wizards got Troy Brown Jr. and he does not really fit what the Wizards really need. The frontcourt for the Wizards are not very strong and the bases to build around for the Wizards are not either. The reserves for the Wizards have always disappointed lately so hopefully they can start to pick up the slack and improve that.
17. Detroit Pistons - The Pistons can do well this season if everything works together. They hired new head coach Dwayne Casey and he could help solve the puzzle. They have Andre Drummond and Blake Griffin who can do damage in the paint but not much outside of it scoring wise, which is starting to become more idolized by many teams and players. Reggie Jackson is coming off of an injury filled season. Stanley Johnson is not improving as fast as hoped. It all rides on griffin, Drummond and Jackson staying healthy.
16. Portland Trail-blazers - The Blazers focus mainly on offense and not defense. The team is led by Damien Lillard and CJ McCollum and only them in the backcourt. They are great offensive players, but are lacking the defensive ability. The Blazers will need to fix the defense to offensive ratio if they want to be back on top again.
15. Cleveland Cavaliers - The Cavaliers got Collin Sexton in the draft. Sexton is a great scorer who is also good on the defensive end as well. The Cavaliers lost Lebron James who is arguably the best player in the league right now. This loss is gonna be to much for them to recover from and they are gonna struggle this year.
14. New Orleans Pelicans - The Pelicans would have been higher up if it was for them losing to top players, Rajon Rondo and Demarcus Cousins in free agency. Anthony davis is arguably one of the best big men in the league but it is not enough to carry his team and losing Rondo and Cousins justs puts them in the trenches for having a big season.
13. San Antonio Spurs - The spurs are getting old no doubt about it. Tony Parker is getting close to retirement. Manu Ginobilu is 40 and has thought of retiring before. They lost there star player Kawhi Leonard, but brought in another star in Demar DeRozan. The team is being lead by big man Lamarcus Aldridge and Demar DeRozan. The spurs should think about starting to rebuild around their young players, Lonnie Walker and DeJounte Murray.
12. Milwaukee Bucks - The Bucks have one of the most talented athletes in Giannias Antetokounmpo. They also have support from Malcolm Brogdon and Kris Middleton who are both just shy of their own stardom. They lost Jabari Parker to free agency. They have a unique rookie in Donte DiVencenzo. He can be useful for late game scoring and easy buckets and is a great physicality for defense.
11. Houston Rockets - The Rockets did not do much in free agency this year. They still have their stars, James Harden and Chris Paul, back which is what they mainly care about. They picked up Vincent Edwards in the draft who is a versatile defender with a nice 3 point shot.
10. Indiana Pacers - The Pacers do not have any big name stars but Victor Oladipo is somewhere close to becoming one with the season he had last year. If Oladipo can ball this season like he did last than he will have to be in the talking for that "star" title. The Pacers picked up Aaron Holiday in the draft who is a great defender, has a solid 3 ball, and a great basketball IQ. Domantas Sabonis and Myles Turner are to big man that have been having mediocre careers, but are improving all the time. With the improvement made this offseason this Pacers team could go far.
9. Toronto Raptors - The raptors lost a star player in Demar DeRozan but also acquired one for him in Kawhi Leonard. Kawhi Leonard is arguably a better pickup than DeRozan but just not in the right place. Leonard does not want to be in Toronto and everyone knows it. He's not happy. If the Raptors can make Leonard happy than they will not regret giving up their star for him. They also have another star in their guard Kyle Lowry who is solid on both ends of the court.
8. Minnesota Timberwolves - The Timberwolves have big man Karl Anthony-Towns who will evolve into no doubtedly one of the bet big men in the league at the time. They also have four time All-Star Jimmy Butler leading the way on offense. Andrew Wiggins and Gorgui Dieng are both young players who are perfect alongside Butler. keep an eye out for this team next season.
7. Oklahoma City Thunder - The Thunder have Russell Westbrook the returning MVP from last season to lead their team. They also were able to re-sign Paul George another star to play alongside Westbrook. The Thunder have a solid big man in Steven Adams, but for them to really do good this season he is gonna have to step it up big tie after they lost Carmelo Anthony.
6. Denver Nuggets - This may come as sort of a shock to most of you, but if not for an overtime loss in the last game then they would have been a playoff team. They have the same team as last year. They only had Paul Millsap play in 38 games last year and did not even have their rookie Michael Porter Jr. A team with Gary Harris, Michael Porter Jr., Nikola Jokic, Jamal Murray, and Paul Millsap might lead league in scoring next year and be able to make a run.
5. Utah Jazz - The Jazz have the freak in Rudy Gobert where noone wants to go into the paint when he is in there. Donovan Mitchell was incredible as a rookie and could be even better this season. Ricky Rubio and Joe Ingles are mediocre players who have a big affect for this team. Grayson Allen is not the best scorer, but he is a solid defender and this team could be scary and one to watch.
4. Philadelphia 76ers - The Philadelphia 76ers have two under 24 studs in Joel Embiid and Ben Simmons. They also have #1 overall draft pick from last year Markelle Fultz. This is a young and crazily talented team that could be turning heads next season as the make a run in the playoffs,
3. Los Angeles Lakers - The Lakers have #2 overall pick from last year, Lonzo Ball returning as well as also signing many free agents including Lebron James. James is the best player in the league right now and was able to carry the Cavaliers to many finals without any other star players on the team. This Lakers team has more talent than that Cavs team and no doubt Lebron can help lead them to a finals.
2. Boston Celtics- The Celtics almost won it all without having their second best player all year due to injury in first game. They also did not have their best player Kyrie Irving for some of the season as well. The Celtics are a young and loaded team with stars such as Kyrie Irving, Gordon Hayward, Jayson Tatum, Marcus Smart, and Terry Rozier. They had the best defensive unit last year and their team is only improving. With everyone healthy this team could win the finals.
1. Golden State Warriors - Stephen Curry, Klay Thompson, Demarcus Cousins, Draymond Green, Kevin Durant. Gives you chills just by reading those names. Stephen Curry is in talking about being best player right now along with teammate Kevin Durant. Curry is no doubtedly best 3 point shooter in league currently. Thompson is close second. Durant is close third. Cousins is one of top big men in league right now. Draymond can do a lot of things. There is really nothing this team is bad at and they are likely going to win the finals next season.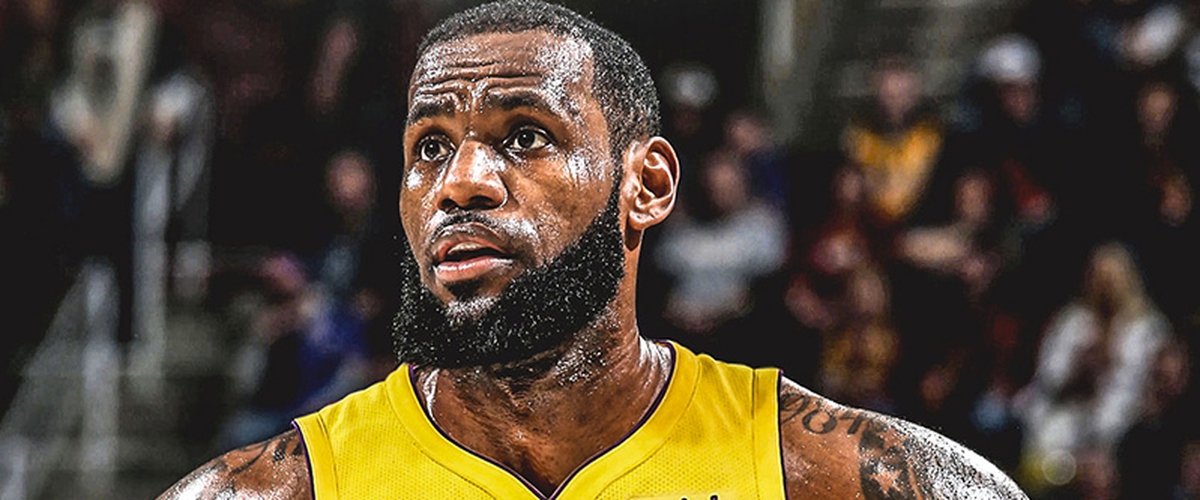 ---