The Packers have two choices with Aaron Rodgers, they eithier build around him or trade him.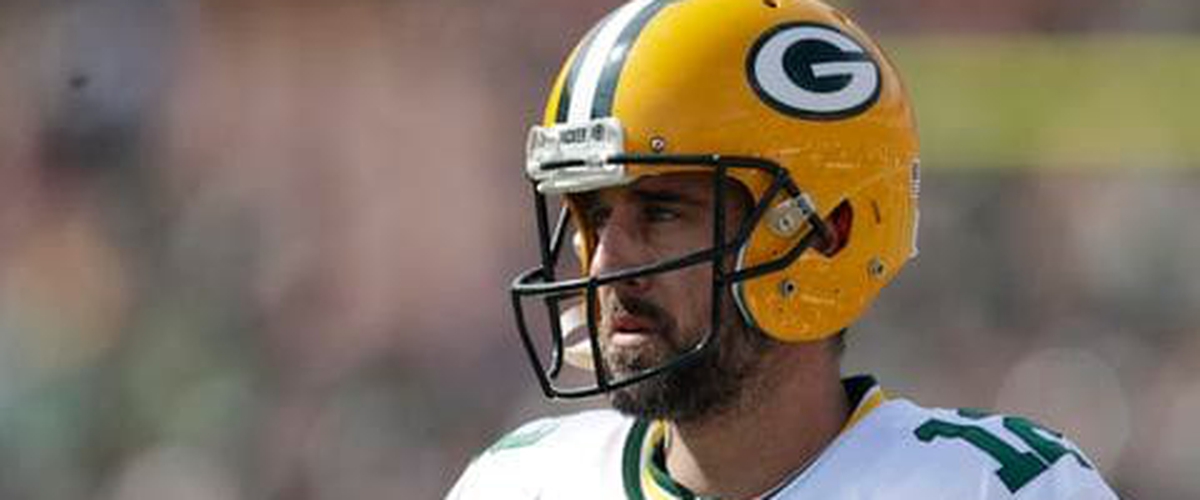 The Green Bay Packers were in a tight game with the New England Patriots, Aaron Rodgers was leading the way before Tom Brady shattered the Packers defense and handed Green Bay their second straight loss. The Packers were in a close game with the LA Rams last week before Ty Montgomery fumbled on a kickoff return and cost the Packers the game, On Tuesday, the Packers traded Ty Montgomery to the Baltimore Ravens and cornerback Haha Clinton Dix to the Washington Redskins.
It's been a rough couple of weeks for Aaron Rodgers and the Green Bay Packers, a rough season to say the least. In the beginning of the season, Aaron Rogers was having a difficulty with head coach Mike McCarthy play calling, the fumble that ended Montgomery's tenure in Green Bay, and onvery again the Packers secondary is still awful. The Packers got destroyed in the NFC championship against the Atlanta Falcons to years ago and then they missed the postseason last year after Aaron Rodgers went out with collarbone injury. Should the Green Bay Packers miss the playoffs once again and have this season end in another disappointment, the Packers have two choices with Aaron Rodgers, they either build around him or they trade him.
If the Packers want to keep Aaron Rodgers then they need to build around him, Rodgers already has weapons but he need some more weapons, he cannot just rely on Devante Adams and Jimmy Graham. The Green Bay packers are going have to build a better defense and fixed that secondary that's been awful all these years. Aaron Rogers should have already made two Super Bowl appearances and a habe maybe more than one ring, for the Packers to have a quarterback that talented and not have a team around him that is not good enough is absurd. Plus the Packers are going to have to fire Mike McCarthy after this season and find a new head coach that can help the two time MVP with the offensive play calling. If the Packers want to win again, they have to do everything in their power to keep Aaron Rogers happy and surrounded him with a team that is willing to help him win. After handing him that $134 million contract, the Packers better be committed to doing so.
If the Packers choose not to, than I say that it's time for them to trade the two time MVP. Because they are wasting their time having a great quarterback that talented and to surround them with the team that lacks winning, there are wasting every penny out of the $134 million contract that they signed him to. I am sure that another team would pay him the money and build around him, so for the Parkers, build around him or trade him. Having a two time MVP and a Super Bowl champion that has helped your franchise, if you can't help him win, it's a waste of money and it's a waste of talent.
---