2019 NFL Predictions: AFC North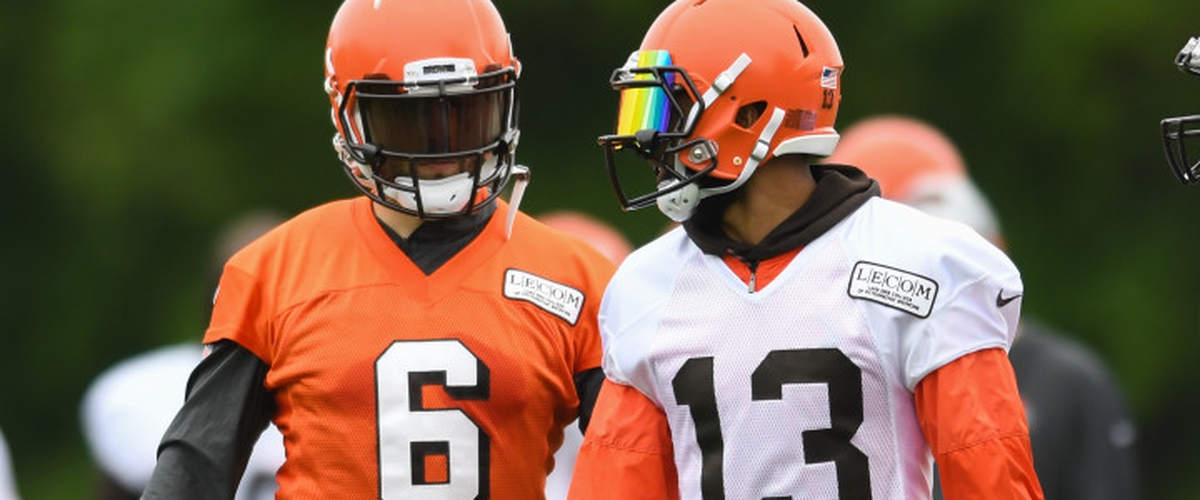 1. Pittsburgh Steelers (11-5) Division Record: 4-2
Pittsburgh is finally out of both the Le'Veon Bell & Antonio Brown era. Negatives? Well, they no longer have 2 pro bowl caliber stars on their roster. Positives? No more ridiculous distractions. James Connor proved he was worthy of replacing Bell & JuJu, if his 1,400+ receiving yards didn't convince you enough of his talent, his 2019 campaign will be sure to silence all doubters. Starting 0-2 & heading into bye week at 3-3, the Steelers will heat up in the back half of the year, like most playoff teams do. Pittsburgh will go 8-2 following their week 7 bye week. Beating Cleveland in week 13 which will ultimately be what wins them the AFC North division & clinch a home playoff game.
2. Cleveland Browns (10-6) Division Record: 4-2
Cleveland will be hugging the .500 line to start the season, also heading into their week 7 bye week at 3-3. A tough loss to the Patriots in week 8 dropping them below for the first time of the season will come as a true reality check to the exciting Browns. Week 9, the return of Kareem Hunt. Another jolt of energy for the team will bring back their confidence & swagger. The Browns will win 4 straight until they lose the Week 13 heartbreaker to the eventual division winning Steelers. Cleveland will win 2 of their remaining 3 games to finish the regular season & clinch their wildcard spot.
3. Baltimore Ravens (7-9) Division Record: 3-3
Unlike their 2018 season, Baltimore will start off strong this year at 4-3 but will face plant after their Week 8 bye week losing 5 straight before beating the Bills, Jets & Browns but it will be too late as they will fail to make the playoffs finishing as the #9 seed. With off-season acquisitions Earl Thomas & Mark Ingram being big factors I don't trust Lamar Jackson as an all around quarterback yet. Lamar will be fun to watch but will use this season to grow & develop heading into 2020.
4. Cincinnati Bengals (3-13) Division Record: 1-5
The Bengals will start the season with a disgraceful 1-7 record, unhealthy AJ Green will been a main concern but there is plenty of other issues with this team. Not one thing intrigues me about the Bengals. Still banking on the Andy Dalton project in his 9th year with a new head coach, this will be the year the full rebuild with kick into gear. Joe Mixon & AJ Green with have solid years for all their fantasy owners but those 2 players are not enough to win games for this team. I could see Dalton & Green in different uniforms come 2020 as the Bengals will try to stock pile draft picks so head coach Zac Taylor can build the team he wants.
Follow my daily releases:
2019 NFL Predictions: AFC South tomorrow at 7pm CT
---