2019 NFL Predictions: AFC South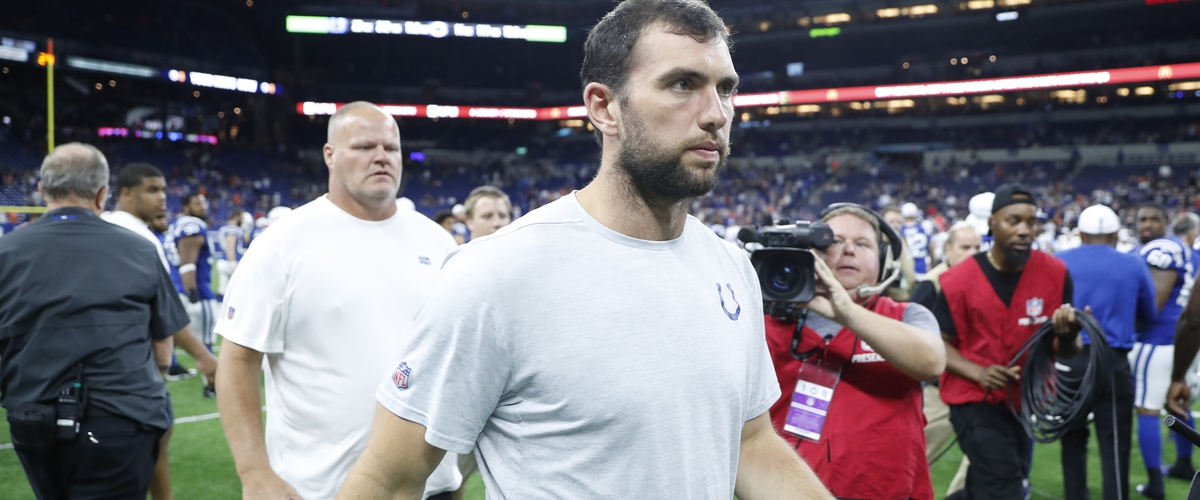 1. Houston Texans (10-6) Division Record: 4-2
With Andrew Lucks retirement, this is now Houstons division to lose. A tough schedule to start season will have the Texans sitting at 2-4 with losses coming to New Orleans, Carolina, Atlanta & Kansas City. Games against the Colts, Raiders & Jaguars will have them rolling heading into their bye week back above .500. Houston will win 5 of last their last 7 after the bye week to win division for the second straight year.
2. Jacksonville Jaguars (8-8) Division Record: 4-2
Jacksonville will have another year where they will fail to meet expectations again. I don't doubt that their defense will remain one of the best in the league but offensively, they will fail once again. Nick Foles is an upgrade from Blake Bortles but with minimal weapons to get the ball to, along with a big question mark beside running back Leonard Fournette after his injury plagued 2018 season, this offence will not be able to win more games than 8 this year. Though a 3 win improvement from 2018, Jacksonville will miss the playoffs for the second straight year after losing the AFC Championship game back in 2017 to the Patriots.
3. Tennessee Titans (8-8) Division Record: 3-3
Tennessee is another team who will be tough to play against but their lack of offence talent will be what ultimately hinders them again this year. Derrick Henry is set for his true coming out season after coming off his first career 1,000 yard rushing year where he started 12 out of the teams 16 games and added 12 TDs. Starting quarterback Marcus Mariota is coming off his worst year as a pro, throwing for only 11 touchdown & 8 interceptions in his 13 starts. Derrick Henrys success is a must for Mariota to be successful & I do feel like he will return closer to his 2016 form which led to a true controversy to him being the best QB in the 2015 NFL Draft class. If Mariota can get back to where many people expected him to be, I could see the Titans ultimately fighting for 1st place in the AFC South at the end of the year.
4. Indianapolis Colts (7-9) Division Record: 1-5
The Colts were destined to be among one of the best teams in the AFC at the start of training camp. With what would've been the best offensive line Andrew Luck could have played behind, along with an above average running game and a stellar defense, Indianapolis was set to make a run in 2019.. Then Andrew Luck retired. I don't doubt that Jacoby Brissett can be a sturdy starter for the Colts, but he's nowhere near enough to replace Andrew Luck. The season truly feels like its already over before it started for the Colts.
Follow my daily releases:
2019 NFL Predictions: AFC North
Twitter: @BLSportsInc
---