NFL Week 10 Picks
It sure is good to be back. Nothing like going 3-0 on picks, plus getting another couple of prop bets to hit to make a Sunday of football that much more enjoyable. According to Vegas sportsbooks, I wasn't the only person to get some of my bets to hit last week. Most sportsbooks took a huge hit last week, one oddsmaker saying it was one of the worst days for sportsbooks he had seen in 20 years. A key factor of this was the fact that the Chiefs, Bears, Chargers, and Panthers were as close to locks as you could get. The Saints being an underdog at home and proving they are a top contender against the Rams also played into a lot of gamblers' favor. Upon viewing this week's schedule and spreads, I suspect we may be having a similar week to last week.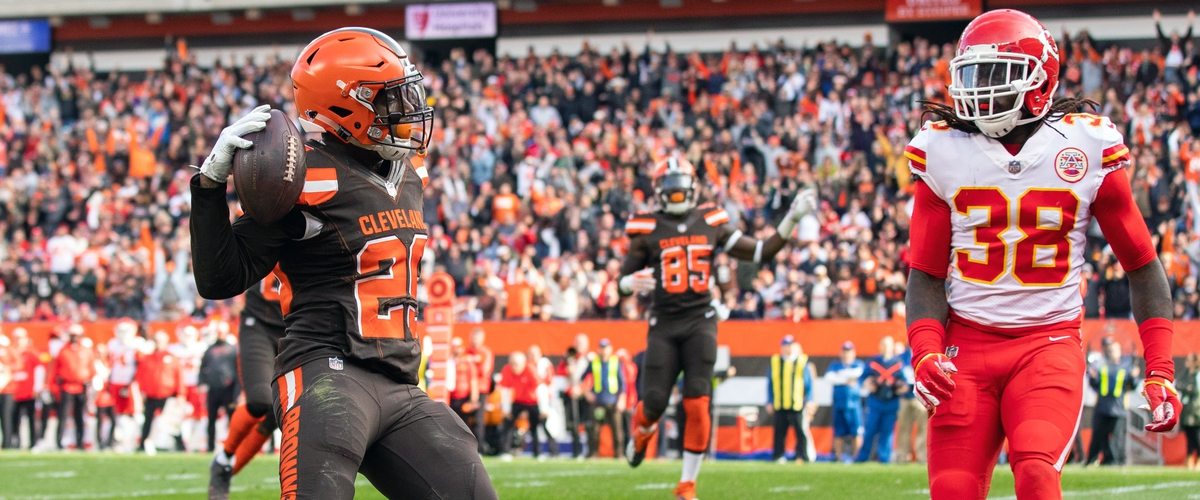 Stay-aways:
Jacksonville Jaguars @ Indianapolis Colts (-3)
What a fantastic game. Yes, that statement is dripping in sarcasm and yes, this game will most likely be unwatchable. The Colts are in the awful situation where they aren't good, but they look competent most weeks. Their 5 losses have been against good opponents and they are 4-4 against the spread (ATS). The Jaguars have achieved the improbable feat of being contenders to complete garbage in less than 8 months. Their defense is a shell of what it was last year, and the Blake Bortles offense has been missing the likes of Leonard Fournette, who will be returning this week, and other key pieces. It's going to be a low scoring game and I don't think either team deserves to be a favorite in this game.
Atlanta Falcons (-6.5) @ Cleveland Browns
The Browns will always be a stay away for me. They have just enough talent on their defense and offense to keep games close, but they are coached just poorly enough to always lose the game. The Falcons used last weeks matchup with an overrated Redskins team to boost their confidence on offense. The Falcons' defense held up last week but may be tested by Baker Mayfield and reestablished playmaker Duke Johnson Jr. 6.5 points is just a little too high for me to make the Falcons a lock.
Washington Redskins @ Tampa Bay Buccaneers (-3)
Speaking of the overrated Redskins, no team should be an underdog against the Buccaneers at this point but here we are. The Redskins are the opposite of the Colts where they have talent but don't look competent week-to-week. To be fair, the Redskins have endured some significant injuries over the last few weeks. Either way, Ryan Fitzmagic and the Buccaneers haven't been known to take advantage of matchups like these so far this year. I have gone over 9 scenarios in my head for how this game could end up and each time I tell myself to move on and never think about this game again.
Buffalo Bills @ New York Jets (-7.5)
Nope. I thought last weeks game between the Bills and Dolphins was bad. This game is inherently worse and not worth my time to write about or watch. I wrote down when I saw this game on the schedule 'puck' and I would much rather do just that than pay any attention to this game.
New York Giants @ San Francisco 49ers (-3)
You've got to be kidding me, NFL. Week 10 Monday Night Football and you can't flex a better game into this primetime spot. Congratulations to this game for being the worst game of the season to this point. Look for Nick Mullens, the pride of the University of Southern Mississippi, to try and combat wily veteran Eli Manning and the underutilized Giants offense. All I have to say about this game is 'yuck.'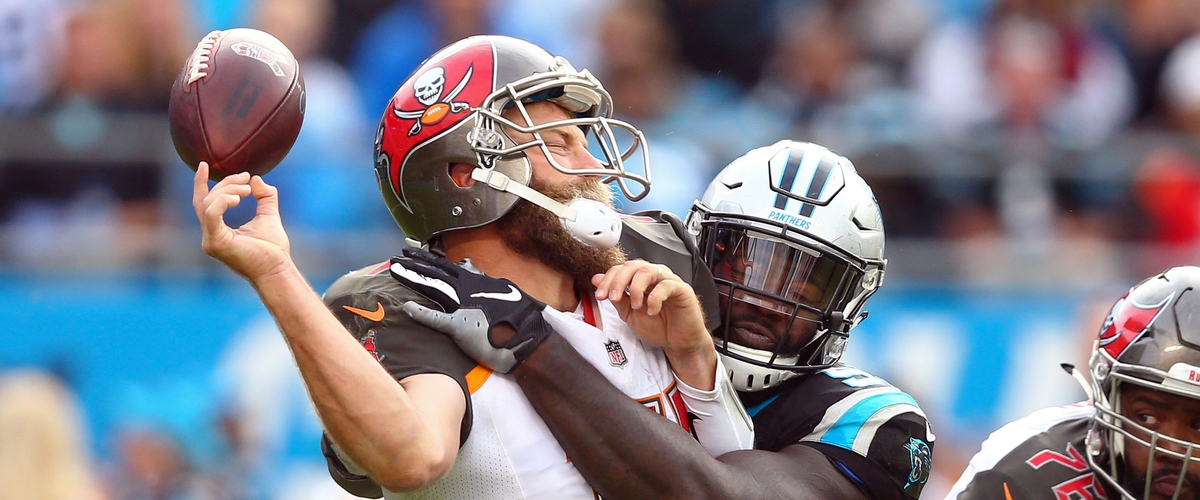 Enticers:
Detroit Lions @ Chicago Bears (-7)
The Bears are getting to the point where they are going to be considered locks against mediocre teams like the Lions. The Lions aren't a terrible team but just haven't put it together in winnable games this season. Head Coach Matt Patricia deserves most of the blame for this, but QB Matt Stafford hasn't been as sharp this season as he has been the last few years. If I trusted the Bears on offense as much as I trust their defense, this would be a lock for me. 7 points, even at home, is just too much for me to consider the Bears a lock this week.
New Orleans Saints (-6) @ Cincinnati Bengals
I said earlier the Saints proved they are one of the top contenders in the NFL last week against the previously undefeated Rams. That game was in New Orleans and inside a dome, however. This game is in Cincinnati and outside. Anytime the Saints play outdoors, the playbook and game plan are simplified. The Bengals are dealing with some injuries, primarily star WR A.J. Green, and got embarrassed by the Chiefs just two weeks ago. They are a good team but just caught some tough breaks at the wrong time. Balance is the Saints best attribute making them an intriguing pick on the money line to win straight up, but a 6-point favorite is just too much on the road and too much for me to make them a lock.
Miami Dolphins @ Green Bay Packers (-10)
This was going to be a lock for the Packers, but I decided to do a little research. The Packers have yet to beat a team by more than single digits. The Dolphins are probably not a playoff team at this point in the season, but at one point they were considered to be. After watching the Packers play the last few weeks, something still just doesn't look right with this team. There are a few teams deserving of a 10-point favorite and the Packers are unfortunately not one of them. It would make sense for them to prove me wrong this week, but we shall see.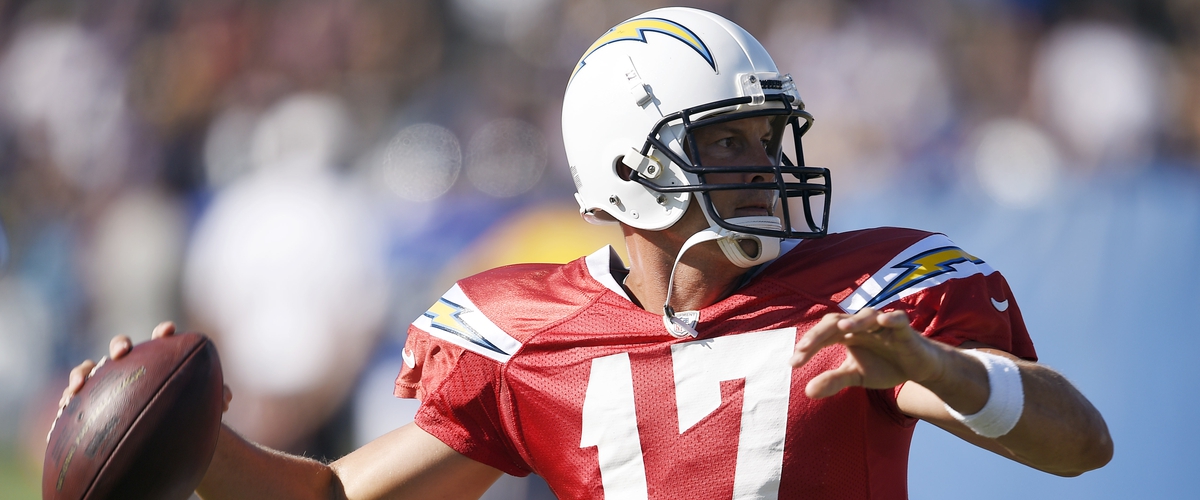 Locks:
New England Patriots (-7) @ Tennessee Titans
The Titans have a great defense but come on. They beat a bad Cowboys team by two touchdowns and gain enough respect to be only 7-point underdogs against one of the top 4 teams in the NFL?!? The Patriots and Packer should trade lines for this week. Oddsmakers and sportsbooks shouldn't be surprised when they lose money because of lines like this one.
Arizona Cardinals @ Kansas City Chiefs (-17)
It's sad when one of the largest spreads of the season doesn't seem like enough. The only factor that will play into Kansas City not covering the spread is the fact that they will be up so much quickly that they will stop scoring. The Cardinals, however, don't pose any threat to score more than 20 points so this game should be over by the third quarter.
Los Angeles Chargers (-10.5) @ Oakland Raiders
Another game that doesn't seem like this line is high enough. The Chargers were manhandling the Seahawks last week until the Seahawks got a garbage time touchdown to miss the cover by 1 point. Oakland is up there with the Giants and Bills as locks to bet against when playing competent teams and this matchup is exactly that. Phillip Rivers has another great week and Jon Gruden continues to defend his team choosing the wrong players to build around.
Dallas Cowboys @ Philadelphia Eagles (-7.5)
I really want to talk myself out of this line, but I am reminded that the Cowboys just can't score. The Eagles will put up two scores with the help of new addition WR Golden Tate and make this game unreachable for the Cowboys. The Eagles aren't as good as they were last year, but 75% of the NFL is good enough to be the Cowboys this season.
Picks:
Patriots (-7)
Chiefs (-17)
Chargers (-10.5)
Eagles (-7.5)
Odds of picks parlayed: +1294
---