NFL Week 9 Picks
Hello again, old friend. Boy has it been a hectic last few weeks. I didn't realize it had been since Week 4 since I last posted to this blog, but I do have valid reasons for being MIA. First, my sister gave birth to my first niece and I had the pleasure of flying back to Idaho to surprise my family and see her for the first time. After that, the Boston Red Sox began their postseason run which ended in a World Series Championship. Being a huge Red Sox fan and having bet on them to win the World Series, I, of course, breathed baseball every day and had to watch every inning they played leading to a lot of late nights. Oh, and I had homework and class sprinkled in somewhere between those two events. Now that I only have homework and class to focus on, my schedule has opened up considerably. I do want to apologize to those who actually do read this blog and support me when I post it. I appreciate those of you who are friends and family who take the time out of your day to at least click on this blog just to read my thoughts on the NFL. Thank you again and I promise to try and not just go AWOL again. Now that's out of the way, let's talk about some football gambling.
For those of you who remember back to Week 4 and are observant, you will notice the change in title. I used to just write about 3 picks I liked each week of the season, but after some thinking, I wanted to include more of my thoughts on why I do and don't think it is a good idea to bet on certain games. I have a couple friends who have become interested in gambling over the past few weeks and we've discussed why some games are worth gambling on and why others should stay away from our bank accounts. From this point on, I will be mentioning every matchup of the week, but I will just choose to write on the ones I feel need to be explained or ranted about. I will break each matchup into three categories: stay-aways, enticers, and locks. Stay-aways are the games that only degenerate gamblers would bet on. Either the odds aren't great, the matchups aren't smart to bet on, or any other reasons why you should just keep your bank account away from these games. Enticers are games that have intriguing matchups, but the spread or odds are just a little bit off. Finally, the locks are the games that you could put down your life savings and feel at least 10% confident that you will get a return. After that, I will then choose which games I think are worth the value to bet on just like the old blog posts. It's not a huge change, but I think it is best to mention all the games, not just the ones I think are smart to bet on.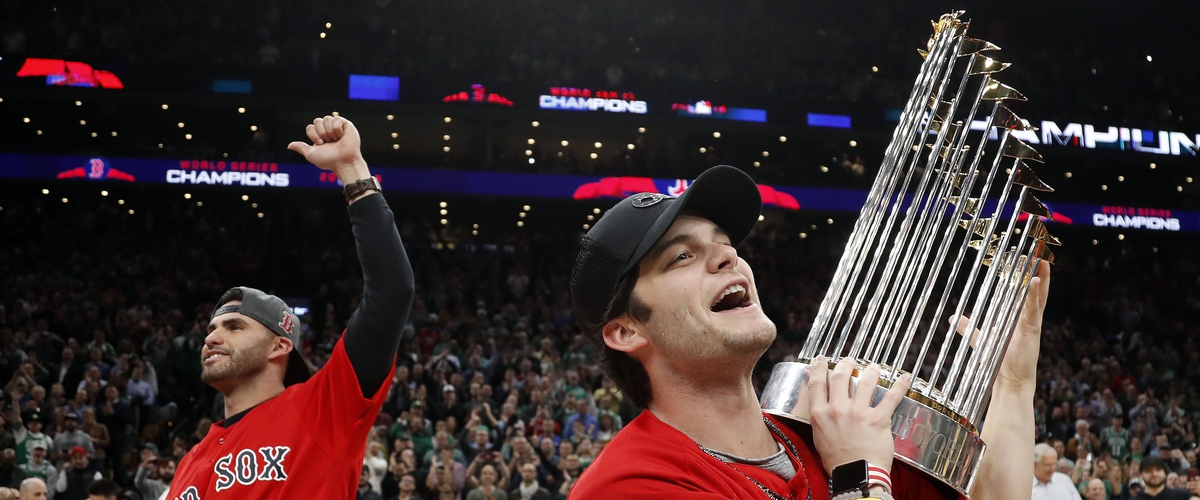 Stay-aways:
Atlanta Falcons @ Washington Redskins (-1.5)
If you have watched either of these teams every week, I feel so bad for you. The Falcons aren't a bad team, they've just had some unfortunate injuries to key players on their defense and they can't score in the red zone. The Redskins are a bad team that is overachieving and currently leading their division. I will probably watch a total of 45 seconds of this game and that is solely for Fantasy Football purposes.
New York Jets @ Miami Dolphins (-3)
Look up stay-away in the gambling dictionary and it would say "See also: New York Jets @ Miami Dolphins (-3)." Brock Osweiler is still the starting quarterback of the Dolphins and the Jets are still the Jets. The Jets won the Week 2 matchup between these teams 20-12. I can't express all of my feelings why I think this is a stay-away, but I just know that they are all telling me to trust myself and keep this game away from my betting slip.
Houston Texans @ Denver Broncos (Pick)
The Texans are on a 5-game win streak but the competition they played in those 5 games is equal to high school JV B football (I am looking at you, Nathan Peterman). The Broncos traded WR Demaryius Thomas to the Texans last week, so this is a quick turnaround for him. Don't be surprised if Case Keenum tries to throw to Demaryius on the Texans sideline just for Demaryius to characteristically drop it. Two similar teams and a pick 'em line means this game gets no action from me.
Green Bay Packers @ New England Patriots (-6)
Two facts of betting: 1.) Don't bet against Aaron Rodgers 2.) Don't bet against Tom Brady and the Patriots when they begin to figure things out. This will be a fun game to watch, but not a fun game on which to spend my money.
Tennessee Titans @ Dallas Cowboys (-5) (-110)
This is the only matchup I left the odds at the end of for a reason. When the lines are released each week, the favorites are set at -105 and the underdogs are usually -100 or EVEN. These numbers are both an indicator of the odds you will receive on a bet and how many people have bet on a certain team or prop. If you were to bet this game as a single, you would win $0.91 on a $1 bet. That's not why, however, I think this game is a stay-away. First, the fact that the 3-4 Cowboys are laying 5 points to the Titans is absurd. I don't know what Vegas is thinking on this spread. Second, the odds being at -110 indicates that people are actually betting on the Cowboys! Am I missing something here? The Titans statistically have the third-best defense in the NFL, behind the Ravens and ironically the Cowboys. These two teams are at the top of the league defensively and at the bottom of the league offensively. That's why the line being at 5 points is absolutely irrational. I may be looking at this all wrong, but I am not even thinking about spending a penny on this game.
Detroit Lions @ Minnesota Vikings (-6)
This game is similar to the Packers/Patriots game to me. The level of football won't be as high, but it is going to be a pretty fun game to watch. The Vikings are clearly the better team on paper, but they have been underachieving this year. The Lions have surprised me at times this season winning games they probably shouldn't have. Those two factors make this game a strictly "watchable" game only.
Pittsburgh Steelers @ Baltimore Ravens (-3)
The Week 4 matchup between these two teams ended in a Ravens 26-14 win in Pittsburgh. The Steelers were still figuring out their offense at the time and the Ravens still hadn't allowed a second-half touchdown. Four weeks later, the Steelers remembered how to score the ball and the Ravens have been exposed on defense two weeks in a row. I will definitely be watching this game, but the 3-point spread is not worth the action.
*One last thing about these stay-aways. If you look back at the lines, the home teams are all the favorites. Part of this is home field advantage can be a factor in how the lines are formed, but another reason is Vegas has no idea what's going to happen, so they give the home team the benefit of the doubt. *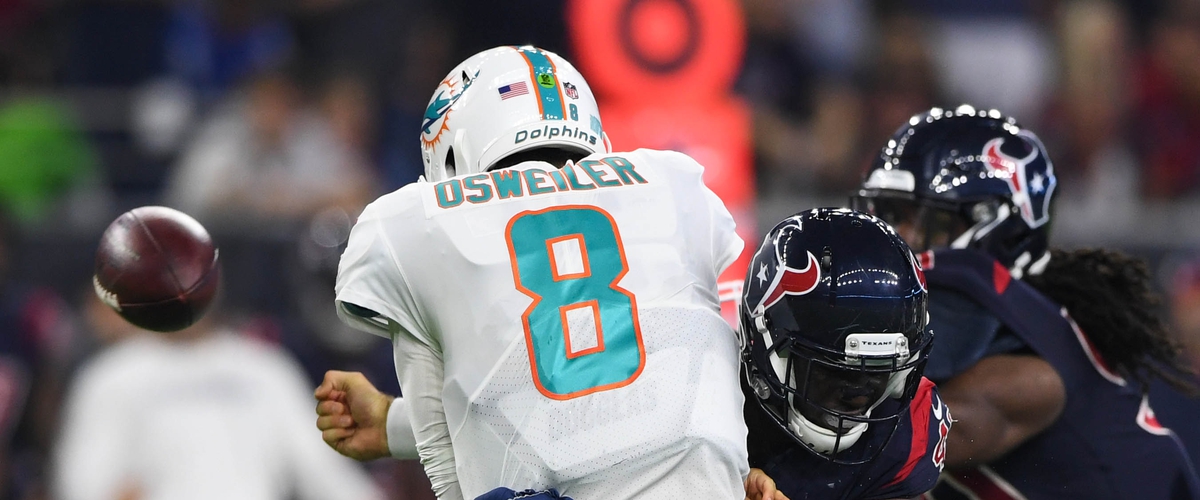 Enticers:
Carolina Panthers (-6) @ Tampa Bay Buccaneers
Fitzmagic is back in action! It seems like I only write these blog posts when Ryan Fitzpatrick has a chance to play. The Buccaneers don't know what to do with their QBs and the Panthers are looking like a playoff team in the NFC. The only reason the Panthers aren't a lock in this game is that I am still scared of Fitzmagic and the times he has burned me this year betting against him.
Los Angeles Chargers @ Seattle Seahawks (Pick)
On paper, the Chargers should step all over the Seahawks and beat them handily. Seattle, however, is at home (Seattle is one of the only true home advantages in pro sports) and have looked competitive in most of their games this season. I really want to bet on the Chargers in this game, but those two factors cause me slight hesitation. You honestly couldn't go wrong betting either team which is why it is a pick 'em as of today.
Los Angeles Rams (-2) @ New Orleans Saints
This is the best game of the week and will probably be one of the best games of the season. In what will probably be an NFC championship preview, the Saints are a home underdog for the first time this season. Since Drew Brees came to New Orleans in 2006, the Saints have been home underdogs only 3 times and are 2-1. The Rams are undefeated and the best team in football, but the Saints look like contenders with a 6-1 record. The case can be made for each team, but I think (and hope) that the Saints will come out and prove that they deserve this win.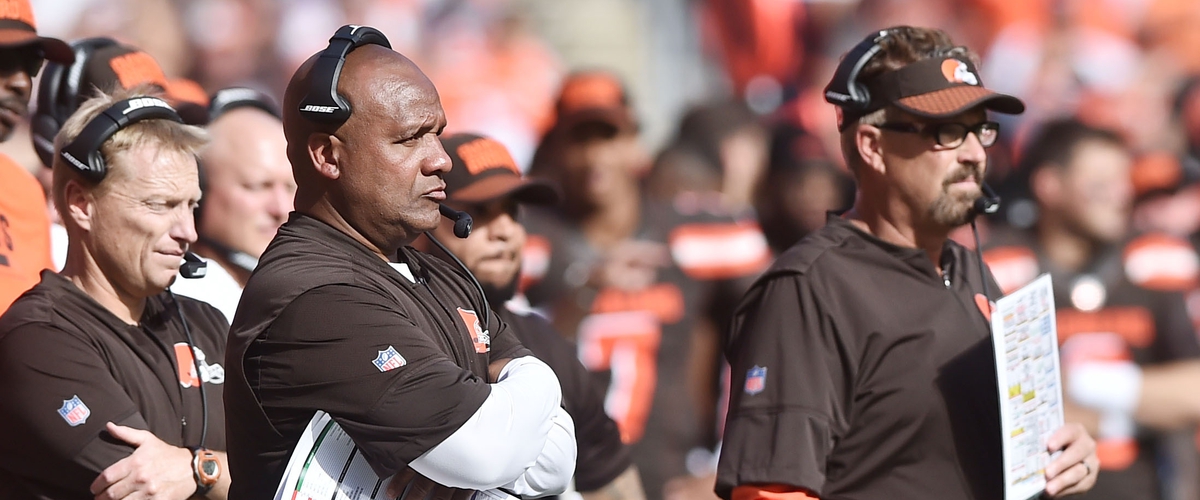 Locks:
Kansas City Chiefs (-9) @ Cleveland Browns
Chiefs are a top 4 team in the NFL and the Browns just fired their coach and picked the wrong coordinator as their interim head coach. If the Chiefs don't cover the spread, they are at least a lock to bet straight up on the money line. The only problem with that is the odds are -500 for them to win ($1 to win $0.20). Poor Cleveland.
Chicago Bears (-10) @ Buffalo Bills
The Bears are a solid team and probably a year or two away from being a true Super Bowl contender. The Bills are arguably the worst team in the NFL. The Bears are also -500 on the money line. This game is a no-brainer.
Picks:
Carolina Panthers (-6) (-115)
New Orleans Saints (+2) (-110)
Los Angeles Chargers (Pick) (-110)
Odds of picks parlayed: +581
*Disclaimer: If you have read this far, thank you and congratulations on the won money. I know I've had a few disclaimers already and this post turned out a little longer than I wanted it to, but future posts will require less backstory and will get straight to the point. Thanks again for taking time out of your day to read ? *
---