Is this the end for LeBron ? (NBA Finals Game 4)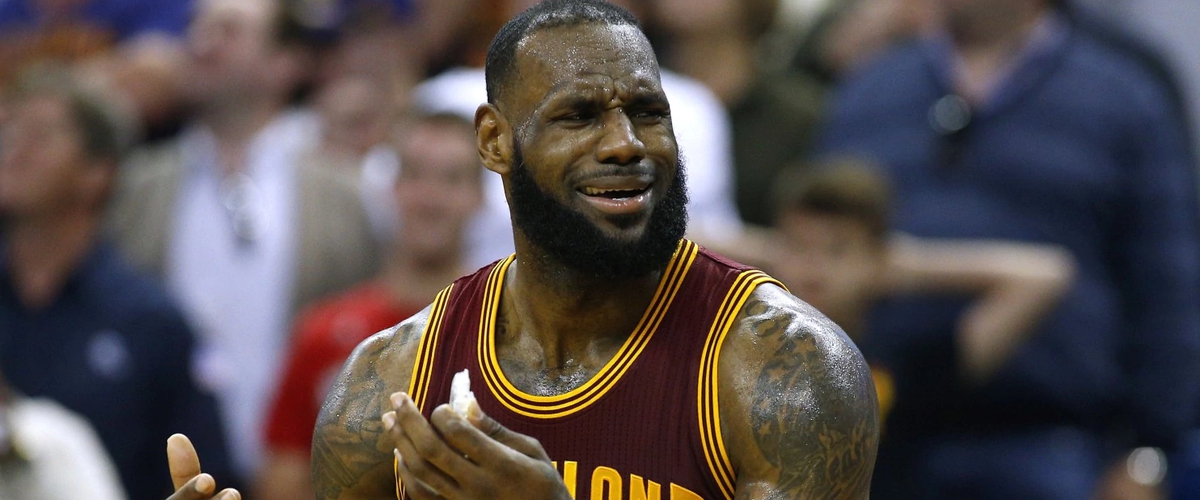 LEBRON LEBRON LEBRON LEBRON!!!!! There's always that conversation about what can Lebron James do prior to each season even starts, from a leadership standpoint to obviously one of the faces of the NBA. It goes back to of the main questions we all have discussed! How many times can he give it a go to the finals and what kind of support would he have? The Cleveland Cavaliers are in the position of getting swept by the Golden State Warriors tonight in game 4 (0-3). It's in speculation that LeBron will leave the Cavaliers organization this summer, Some say he'll join the Houston Rockets or the Philadelphia 76ers. Furthermore, we'll wait for that decision in a few weeks. But back to the main topic, James has a 3-5 record in the NBA Finals and looking forward to not losing a sixth. In my opinion, this man has done a lot this season to elevate the Cavs back into the finals.
However, there will be a complete sweep tonight! There's only so much LeBron can do. Even if he came out in tonight's game with a MVP performance it still wouldn't be enough. The frustration has been kept in for several months, starting from the players to Dan Gilbert just everything you can think of possibly. My prediction for tonight's game is 120-96 Warriors!
---