The Coaching Carousel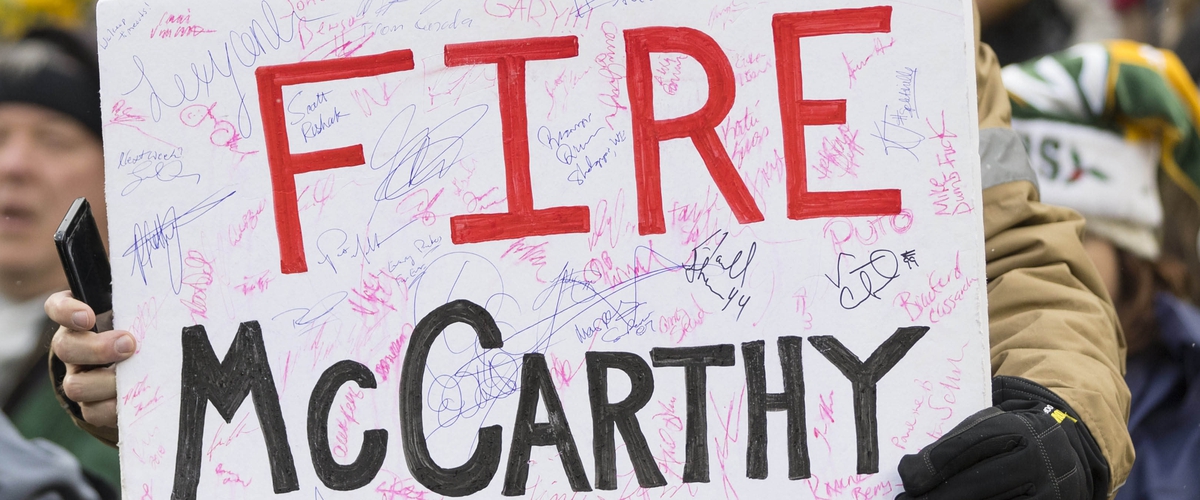 With Week 13 having just wrapped up, all NFL teams have played at least 12 games. With a mere four games left in the year, you can begin to recognize coaches who are either going to be gone after the 2018 season or one's who are on the hot seat. Two coaches have been fired already! In this article I will be taking a look at teams who currently have a coach on the hot seat, whether they will move on from their current coach on not, and also my predicted hire for each team.
Baltimore Ravens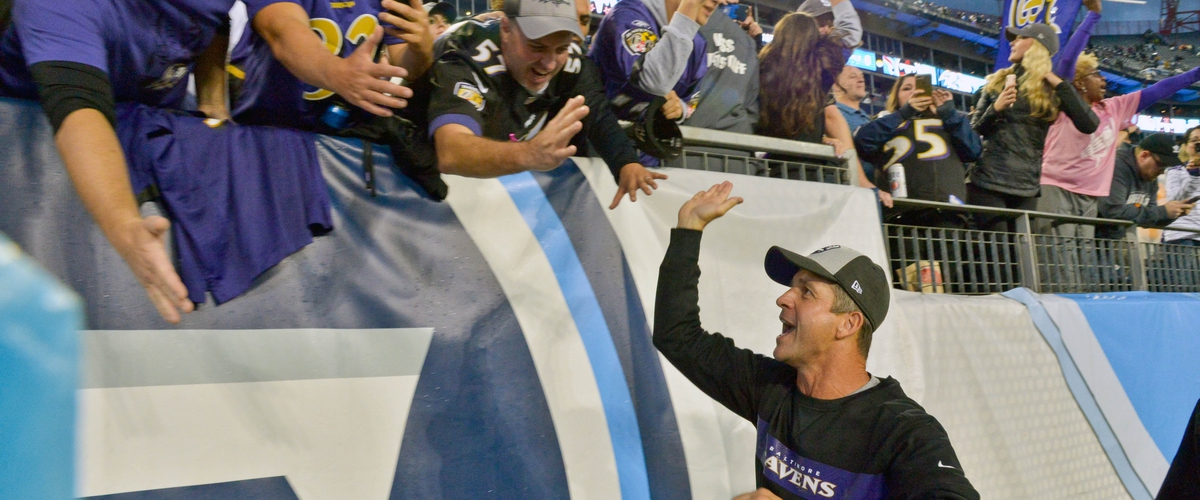 Current record: 7-5
Current Head coach: John Harbaugh
Kept or fired? Kept.
Predicted hire: N/A
-John Harbaugh should remain the Ravens Head coach so long as they make the Playoffs, and they should considering they're 7-5 and well in the driver's seat to be the AFC's sixth seed. However, they were in position to be the AFC's final Playoff team last year and lost in heartbreaking fashion when they were upset by the Cincinnati Bengals at home. For Harbaugh it's make the Playoffs, and you're staying. Miss the Playoff, and you're going to be fired.
Buffalo Bills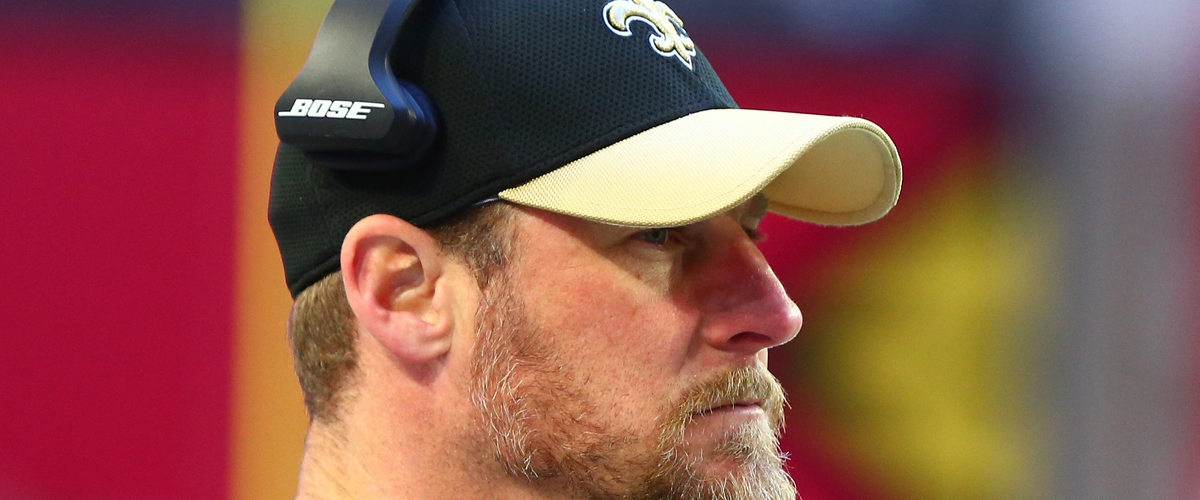 Current record: 4-8
Current Head coach: Sean McDermott
Kept or fired? Fired.
Predicted hire: Dan Campbell (New Orleans Saints Tight ends coach).
-In his first season as the Bills Head coach Sean McDermott got the Bills into the Playoffs for the first time since 1999. This season, the team hasn't done so well and McDermott is likely going to get a lot of blame for it. The offense hasn't been scoring enough points to win games, and I think that has a lot to do with McDermott being a defensive minded coach. If the Bills season doesn't end well I wouldn't be surprised to see McDermott go and an offensive minded coach come in to help Josh Allen's progression.
Cincinnati Bengals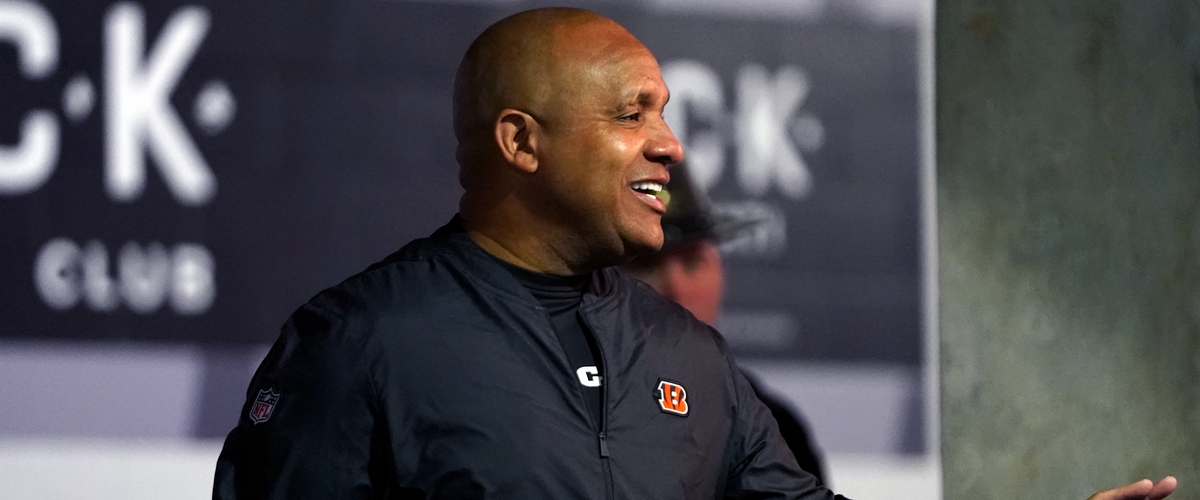 Current record: 5-7
Current Head coach: Marvin Lewis
Kept or fired? Fired...well sort of.
Predicted hire: Hue Jackson (Currently the Bengals Special Assistant to the Head Coach).
-This infuriates me because I'm a Bengals fan, but I realize it's likely the dark reality of what the Bengals will choose to do if they fire/demote Marvin Lewis this offseason. Bengals owner Mike Brown is scared of changes, and even more scared of bringing in someone without familiarity in to coach the Bengals. When Hue Jackson was fired from Cleveland and came back to the Bengals as a Special Assistant to the Head coach I had a gut feeling Hue was being brought back to be the Head coach in the waiting in Cincinnati. The Bengals have lost four straight and are spiraling out of control. My prediction is that the Bengals move Marvin Lewis to the front office and name Hue Jackson their next Head coach.
Cleveland Browns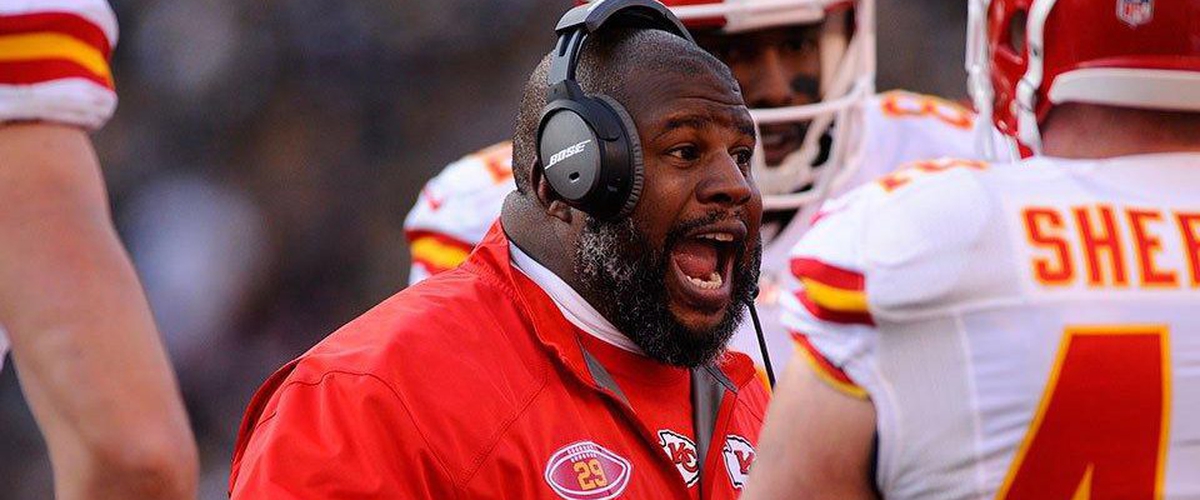 Wesley Roesch-USA TODAY Sports
Current record: 4-7-1
Current Head coach: Greg Williams (Interim Head coach)
Kept or fired? Kept, but not to remain Head coach.
Predicted hire: Eric Bieniemy (Kansas City Chiefs Offensive coordinator).
-The Browns were the first team to fire their Head coach this season when they let go of Hue Jackson after their Week 8 loss in Pittsburgh. Greg Williams has since gone 2-2 as the interim coach of the team. Williams warrant's consideration just based off his team's performance under him so far. Ultimately, I don't think Williams will get the full time Head coaching gig but will agree to move back to being the Browns defensive coordinator. Insert Eric Bieniemy, the offensive coordinator of a Kansas City Chiefs team that has failed to score less than 30 points just twice in 12 games. Browns GM John Dorsey used to be the general manager of the Chiefs, so the familiarity with Bieniemy is apparent. If anybody knows Bieniemy it's John Dorsey, this could be a match made in heaven for the Browns and rookie Quarterback Baker Mayfield.
Dallas Cowboys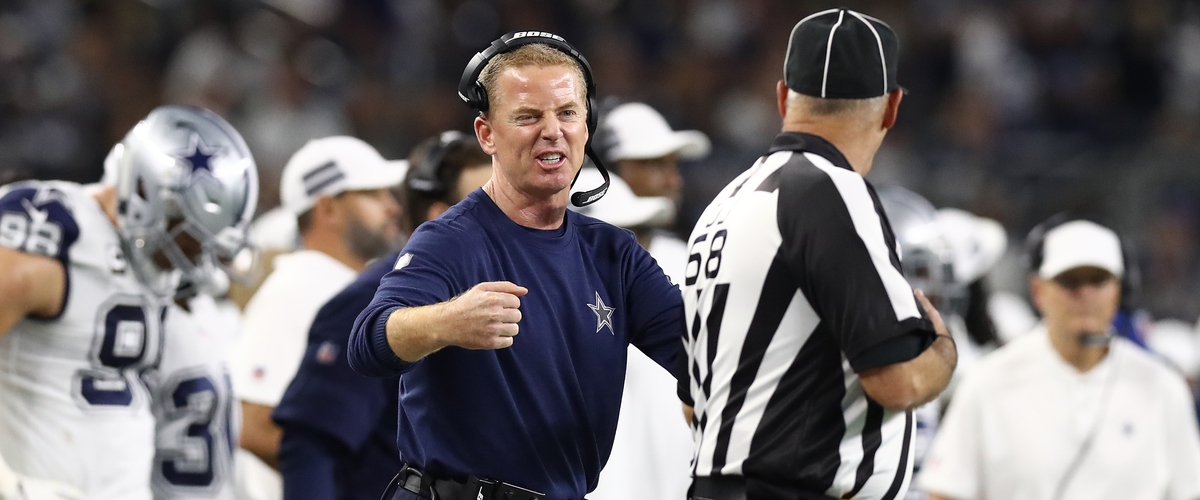 Current record: 7-5
Current Head coach: Jason Garrett
Kept or fired? Kept.
Predicted hire: N/A
-Jason Garrett keeps bailing himself out, every time he's on the hot seat his team's start to play better but when his seats no longer hot his team cools down. Garrett's 74-58 in nine seasons as the Cowboys head coach, but has only led the Cowboys to two division titles and one Playoff wins in that span. These numbers may be acceptable is some places but Dallas isn't one of them. Garrett will luck out and stick around past 2018 so long as the Cowboys win the NFC East this year, but if he doesn't start taking the Cowboys deeper into the Playoffs he'll be fired before he knows it.
Denver Broncos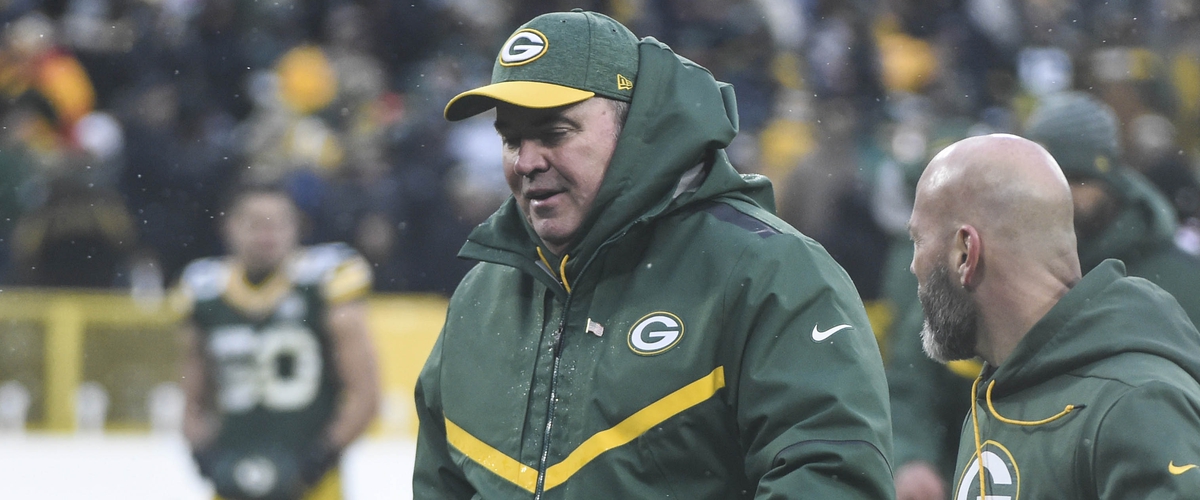 Current record: 6-6
Current Head coach: Vance Joseph
Kept or fired? Fired.
Predicted hire: Mike McCarthy (former Head coach of the Green Bay Packers).
-This is the one coaching change I'm most tossed up on. Vance Joseph had a bad first season as Denver's Head coach, going 5-11. This year started off terrible for Joseph when the Broncos fell to 3-6, but since the Broncos have won three straight and are right in the mix for the Playoffs in the AFC. I'm not 100% sure that Joseph will get fired if the Broncos miss the Playoffs, but I wouldn't be surprised if he did. Denver always keeps their expectations high and if they miss the Playoffs for the third straight year Joseph may just get the boot. Mike McCarthy was fired just two days ago, but it's very likely he'll find another Head coaching job in 2019. McCarthy's Packers teams made the Playoffs in nine of his full 12 seasons at Head coach. There's already been rumors made about a potential connection between McCarthy and the Browns, but if that falls through I think Denver could be a real team to watch in the McCarthy sweepstakes.
Green Bay Packers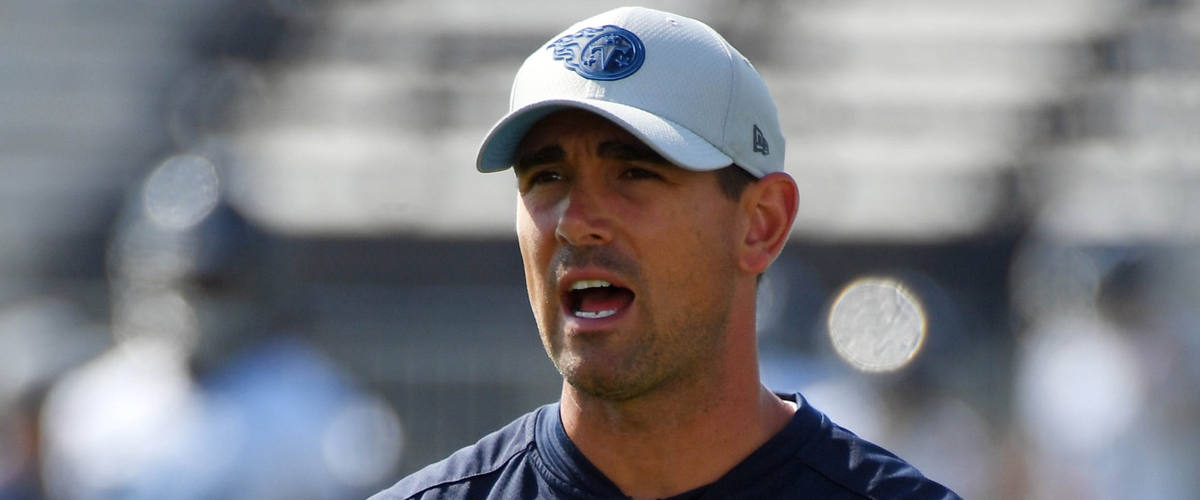 Current record: 4-7-1
Current Head coach: Joe Philbin (Interim Head coach)
Kept or fired? Fired.
Predicted hire: Matt LaFleur (Tennessee Titans Offensive coordinator).
-As mentioned above the Packers just fired Mike McCarthy, their head coach of 13 seasons. Now it's time for the Packers to look in a different direction. There's been reports surfacing that the Packers fired McCarthy because they "want to find their own Sean McVay." Well they can't have McVay but hiring somebody who worked close with McVay would be the next best thing, right? LaFleur was the offensive coordinator of the 2017 Rams team that led the NFL in scoring. LaFleur was instrumental in the development of Jared Goff and has been a Quarterbacks coach or offensive coordinator since 2011. The Packers want someone who can work well with future Hall of Fame Quarterback Aaron Rodgers, and I can't think of a more perfect coach for Rodgers than LaFleur.
Jacksonville Jaguars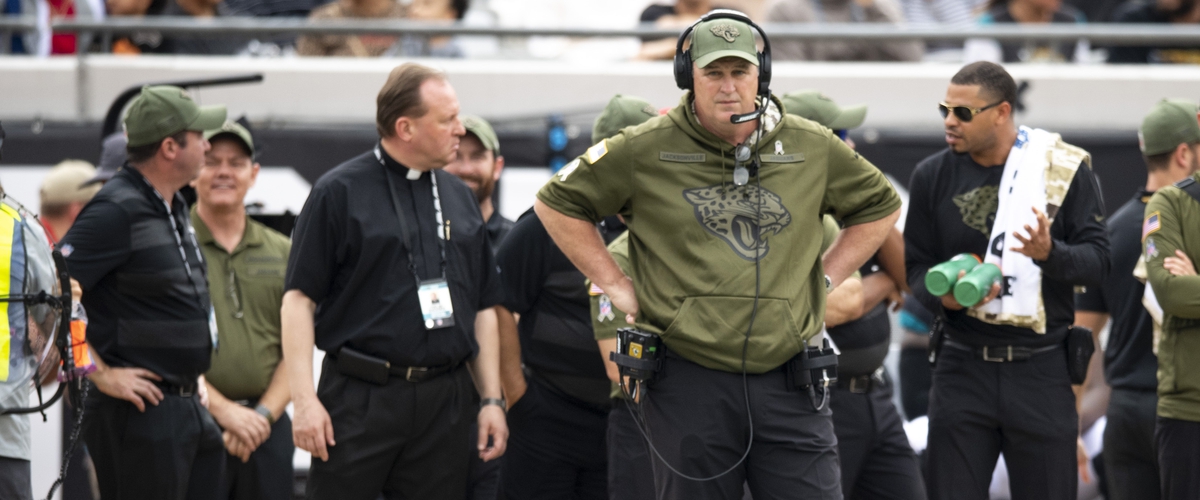 Current record: 4-8
Current Head coach: Doug Marrone
Kept or fired? Kept.
Predicted hire: N/A.
-The Jaguars are having a down year in 2018, going 4-8 through 12 games so far. It's a far cry from the Jaguars 2017 season that had them in the AFC Championship game, but much of that same team is in tact but there's just a lot of injuries on the offensive side of the ball. Leonard Fournette has spent most of this season injured, the team's no.1 receiver Marquise Lee tore his ACL in the Preseason, and Quarterback Blake Bortles has been so abysmal that he was benched for the rest of the season. I don't think Marrone's job is in threat this year, but if the Jaguars find a better QB and next year goes as bad as 2019, Marrone will be out the door fast.
Miami Dolphins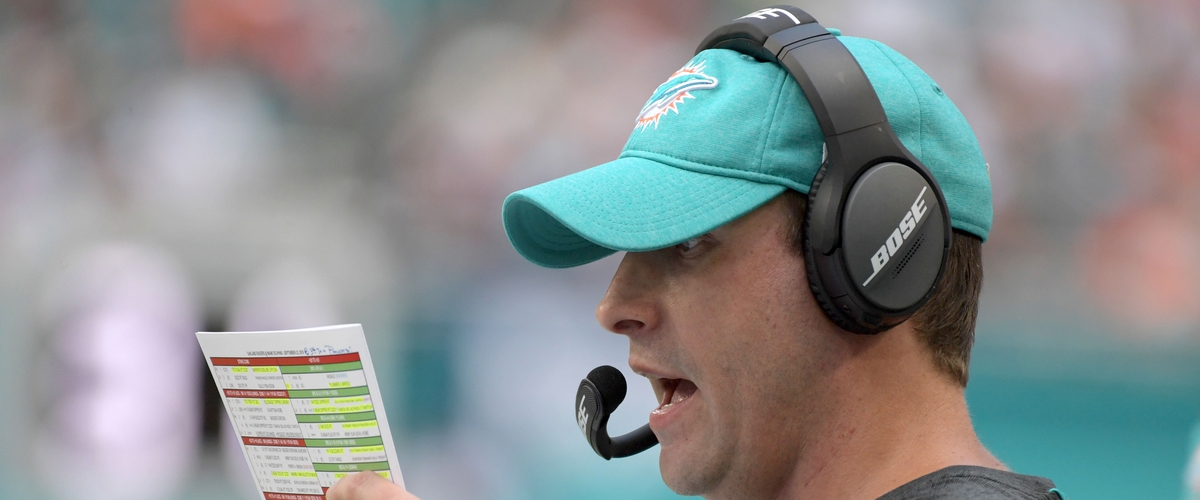 Current record: 6-6
Current Head coach: Adam Gase
Kept or fired? Kept.
Predicted hire: N/A.
-Is it odd to blame the failures of a team on the QB situation instead of the Head coach? Gase was brought in to work with Ryan Tannehill and get Tannehill to the next level, but there's only one problem with that, Tannehill has missed 24 of the Dolphins last 37 games. How are Gase and Tannehill supposed to work together if Tannehill can't even stay healthy? Hopefully the Dolphins just go ahead and find Tannehill's replacement this offseason or otherwise Gase will definitely be on his way out of the door after the 2019 season.
New York Jets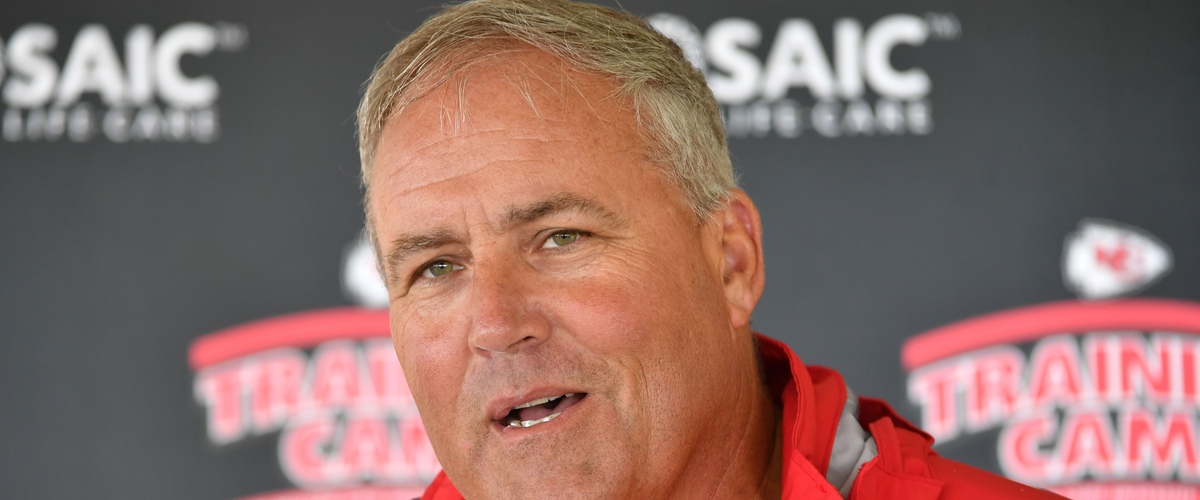 Current record: 3-9
Current Head coach: Todd Bowles
Kept or fired? Fired.
Predicted hire: Dave Toub (Chiefs Special Teams coordinator).
-The Jets signed Todd Bowles to an extension this offseason that was supposed to keep him the Jets Head coach through the 2020 season. That extension is starting to look like a mistake, as the Jets are 3-9 and their rookie Quarterback Sam Darnold has looked bad under Bowles. Bowles is doing an awful job this year and that alone should get him fired, but he must be fired at the end the 2018 season if the Jets want to get Same Darnold's progression moving in the right direction. Toub is well respected in the league, his Chiefs special teams unit's have always been near the tops of the leagues, he has 18 years of experience coaching in the league, and he could be the next to be picked off the big tree of Head coaches that have served under Andy Reid at some point.
Seattle Seahawks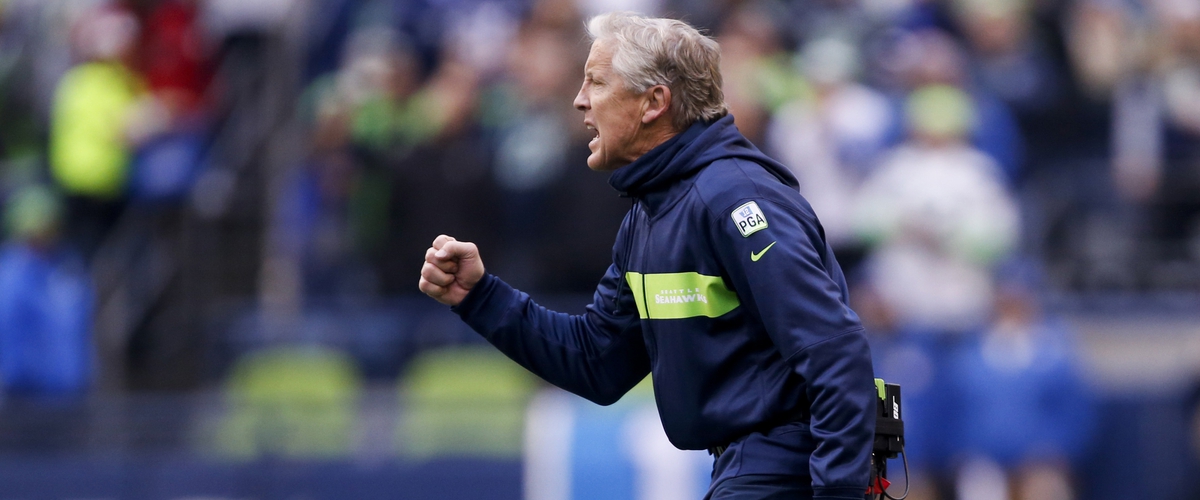 Current record: 7-5
Current Head coach: Pete Carroll
Kept or fired? Kept, but it's really his choice.
Predicted hire: N/A.
-I don't think Pete Carroll's job is in any real danger, like it appeared at the beginning of the season. The Seahawks have exceeded expectations in 2018 as they currently sit alone at the no.5 seed in the NFC with four weeks left to go in the season. If the Seahawks make the Playoffs Carroll's job is 100% safe, but a bigger question looms. Will the 67-year old Carroll want to continue coaching past 2018? Judging by his competitive nature I'm going to say yes at the moment.
Tampa Bay Buccaneers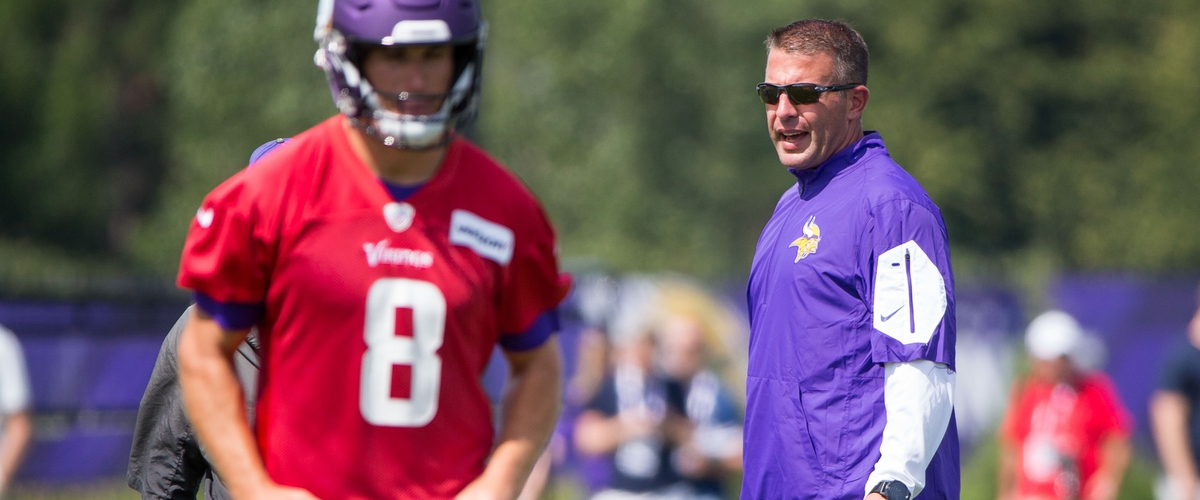 Current record: 5-7
Current Head coach: Dirk Koetter
Kept or fired? Fired
Predicted hire: John DeFilippo (Vikings Offensive coordinator).
-John DeFilippo may be the most sought after Head coaching candidate in this next offseason. I think a lot of people would wonder "why would DeFilippo choose the Buccaneers instead of potential openings with better teams?" Well, one simple reason, the Buccaneers offense is built similar to that of the Vikings. The Buccaneers and Vikings both have a great receiving core and good Tight Ends, and a bad/below average offensive line. The biggest difference is that the Vikings don't have a Quarterback carousel like the Buccaneers do. Well, DeFilippo can either choose a Quarterback of his own in the draft, try to develop former no.1 pick Jameis Winston into a Franchise Quarterback, or try to bring the most out of veteran Quarterback Ryan Fitzpatrick. There's options for DeFilippo in Tampa, unlike some of the potential openings with better teams.
Washington Redskins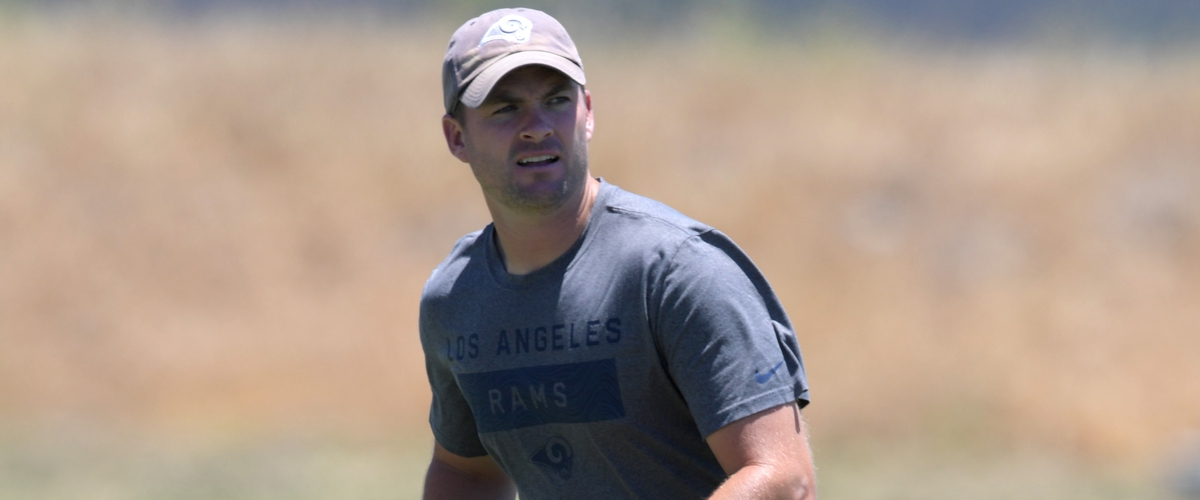 Current record:
Current Head coach: Jay Gruden
Kept or fired? Fired.
Predicted hire: Zac Taylor (Los Angeles Rams QBs coach).
-I'll give Jay Gruden a break for this season since his team was 6-3 and looked well on their way to the Playoffs when Quarterback Alex Smith broke his leg in their Week 11 matchup against the Texans. Where I won't give Gruden a break is his 3_-4_ record and one Playoff appearance in five years as the Redskins Head coach. If the Redskins miss the Playoffs this year it should be sayonara for Jay Gruden as the Redskins Head coach. At this point, if you're on either of the Rams or Chiefs staff's you are likley going to be looked at as a potential Head coaching candidate. I think Rams Quarterbacks coach Zac Taylor could do a good job working with Alex Smith and the offense while still being able to groom a potential QB of the future for the Redskins.