3 Top 10 Teams Fall on A Wild Wednesday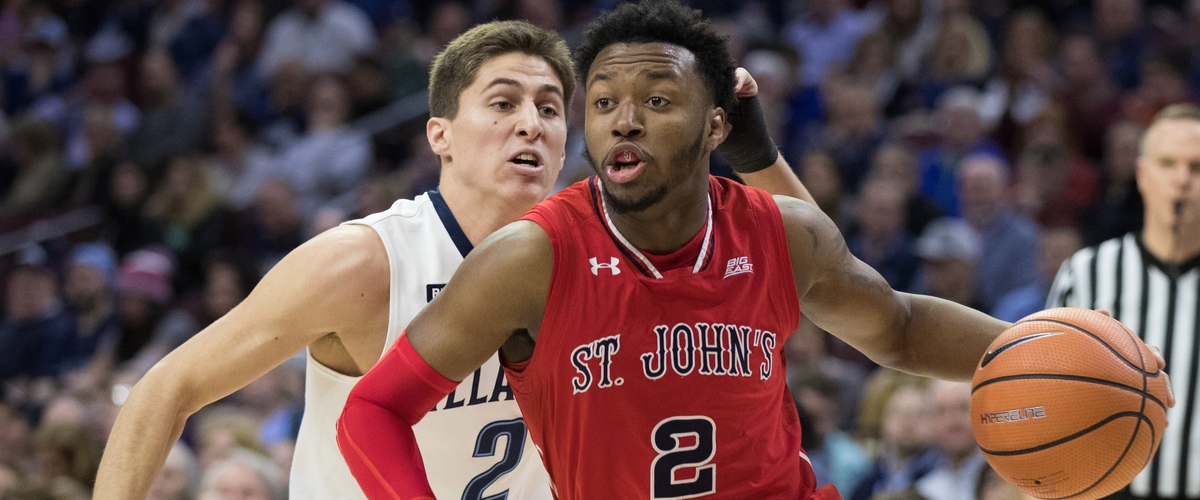 College Basketball is the best sport. That was proved last night when three top 10 teams, including the nation's #1 team, lost by a combined 6 points.
St. John's 79, #1 Villanova 75
In what was the most surprising result of the night and perhaps all of 2018, St. John's beat #1 Villanova. But what might makes it even more shocking is that the Johnnies were 0-11 in Big East play and had to go to Villanova's home court where nobody has won as the visitor since February 2017. To many people's surprise the was no upset hangover after the upset of Duke on Saturday and Shamorie Ponds was just as important as he was in the previous upset. Ponds had a 26/5/5 stat line and has turned into St. John's go to guy since the loss of Marcus Lovett. We'll see how long this run can continue as the Red Storm's NCAA Tourney hopes hinge on a Big East Tournament championship run.
#14 Ohio State 64, #3 Purdue
The #3 Boilermakers were looking for a key win, as they only have wins over 2 teams currently in the projected NCAA Tournament field. It seemed like they almost had it as they were up 14 points with 10 minutes left to play until the Buckeyes went on a 25-10 run led by an 18-11 double double by Keita Bates-Diop. That wouldn't be the only way Bates-Diop would kill the Boilermakers, as with 3 seconds left, he out hustled the Purdue bigs and won the game for OSU
Purdue goes to Michigan State next while Ohio State has a relatively easy schedule the rest of the way, we should see both these teams with top 4 seeds on Selection Sunday.
Texas A&M 81, #8 Auburn 80
This was the least talked about game of the night, but it was just as thrilling as any upset from yesterday. This was a great showing for Auburn's Mustapha Heron, despite the loss, as he had 28 points continuing his hot streak as of late. The Aggies really needed this win to get back on track after what has been a really disappointing season thus far. A&M won this game on the boards, with a 33-22 advantage on the glass. Robert Williams and Tyler Davis controlled this game inside, TJ Starks contributed 23 points and Duane Wilson nailed the go ahead free throw late. Auburn still has a few chances to improve their resume, but are looking like a 3 seed with little chance of moving up in my opinion, while the Aggies are looking for a chance to move up to a 7-8 seed.
It was a wild night, and with the Duke vs UNC rivalry tipping off tonight, things can only get crazier.
---