First Four Preview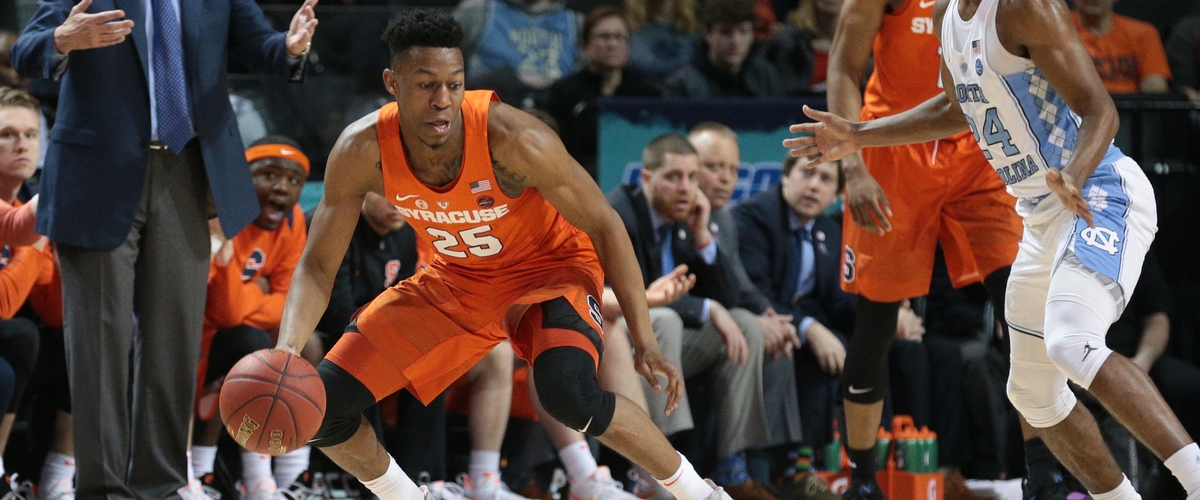 The First Four gets a really bad rep in my opinion, as it seems like people look down on it as "not really March Madness". In reality, these games are always exciting and fun to watch. All 4 games in last years first four were all single digit games that went down to the wire. You should definitely pay close attention to these games, because since the round was redesigned as the First Four, a team that won a play-in game has advanced to the Round of 32 each year since 2011, with 3 teams reaching the Sweet Sixteen and one (VCU 2011) reaching the Final Four.
#16 LIU-Brooklyn Blackbirds vs #16 Radford Highlanders
6:40 PM EST, March 13
In the first matchup of the 2018 NCAA Tournament we have the autobid qualifiers from the NEC and the Big South. The winner of this game will go onto the East region to face #1 seeded Villanova. Radford made lots of noise when they clinched their tournament berth with a buzzer beating 3 while LIU seemingly stole their bid from Wagner. This should be a good matchup inside the paint between Radford's Ed Polite Jr (13.5ppg/7.7rpg) and LIU's Raiquan Clark (17.4ppg/7.1rpg). On the outside I'm not sure Radford has anybody that can compete with LIU's Joel Hernandez, who averages 20 points and 5 rebounds as a guard. I think Hernandez has a huge game and leads LIU to a victory that will surprise most people.
Pick: LIU Brooklyn 67, Radford 62
#11 St. Bonaventure Bonnies vs #11 UCLA Bruins
9:10 PM EST, March 13
Ohhhh buddy are fans of high quality guard play in for a treat tonight. UCLA has Aaron Holiday, perhaps the most underrated player in the nation, and St. Bonaventure has Jaylen Adams, who in my opinion is the best mid-major player in this tournament. UCLA has the clear size advantage in this game and should dominate the glass, but the Bonnies can neutralize their lack of size with their run and gun 3 point attack. UCLA should look to get big man Thomas Welsh going early, which will free up space for Holiday to play the game he wants. This game should come down to the wire but the experience of Adams and Matt Mobley in the Boaventure backcourt is what gives them the advantage in a close game in my opinion.
The Pick: St. Bonaventure 79, UCLA 77
#16 NC Central Eagles vs #16 Texas Southern Tigers
6:40 PM EST, March 14
Texas Southern comes into this game below .500 (15-19), mainly because they lost their first 13 games, including six tournament games. These teams play very different styles of basketball , NC Central will rebound hard, play good defense, and spread the ball out on offense, while Texas Southern is just gonna score a crap ton of points on you. It'll be fun to see how these two styles contrast, but I think the difference maker is Texas Southern's Donte Clark who will be the best player on the floor.
The Pick: Texas Southern 75, NC Central 68
#11 Arizona State Sun Devils vs #11 Syracuse Orange
9:10 PM EST, March 14
Its been two days since Selection Sunday and I'm still furious that Syracuse is in this tournament. That being said, that probably means Syracuse will make a huge run like they did when they shouldn't have made it but ended up in the Final Four. That can all be stopped depending on what version of Arizona State shows up to this game. If the ASU that beat Xavier and Kansas show up the Devils can make a Sweet SIxteen run from this position, sadly I think were bound to see the version of ASU that limped their way into one of the last couple spots of this tournament. The Tyus Battle vs Tra Holder should be a fun matchup, but I think Syracuse's zone should slow down ASU enough for the win.
The Pick: Syracuse 65, ASU 61
---