The CFB Playoff Is Set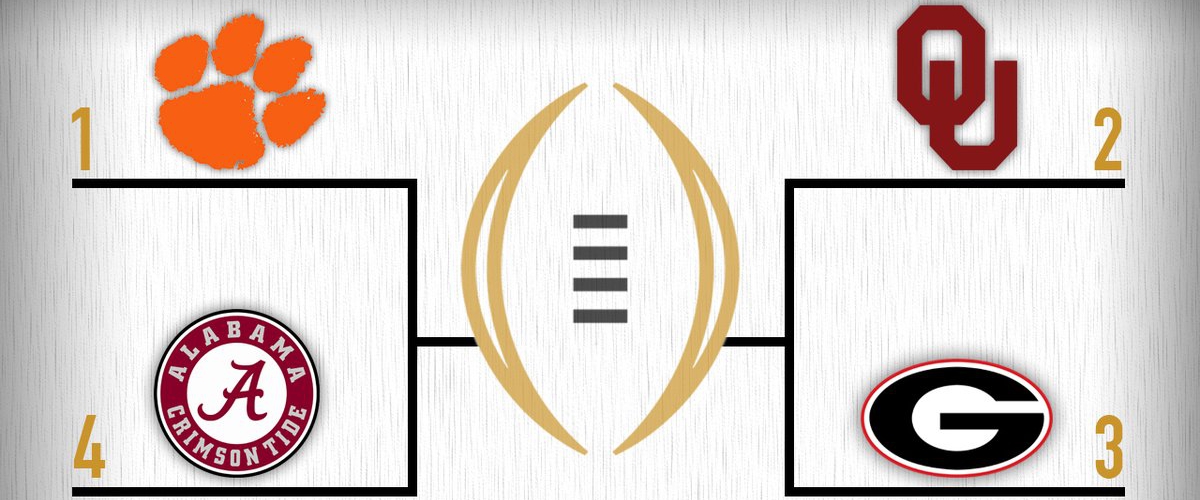 After months of hard work, big wins, disappointing losses and an overall very fun season we have our final four teams. It goes:
1. Clemson
2. Oklahoma
3. Georgia
4. Alabama
If you follow me on Twitter (@CollegeSportsCV) you saw that this was the group I predicted and thought would happen, so there wasn't much drama in my opinion.
The Committee clearly made the right decision including Alabama in over Ohio State and the Crimson Tide are now slated for a third matchup against Clemson. On the other side of the bracket, we have a polar opposite matchup of the fast paced Oklahoma Sooners and the slow moving Georgia Bulldogs.
I would have liked to right a longer and more in depth blog, but the Committee made the very obvious and correct call and if you can't see that you need some help. We'll be updating the list of bowl games all day on Twitter so give us a follow there, and get excited for bowl season
---