The Cs will Rising Up Again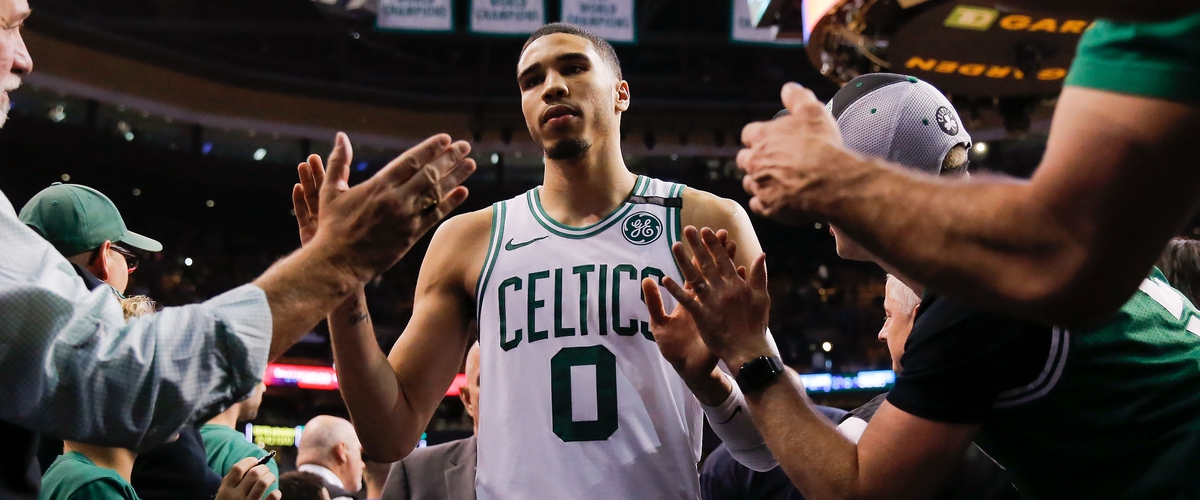 The Boston Celtics season has officially closed. But wouldn't you all agree that was one hell of a season? I definitely think so. After watching that first game when Gordon Hayward went down and having Kyrie Irving being the leader of this squad. winning game after game after game. We were unstopable, but the winning streak came to a close. But it didn't stop us from being successful and making the playoff run. After Kyrie Irving getting injured in the middle of March just before the playoff run. Having another knee surgery it was a five to six-month recovery. We had younger players stepping up to plate such as Terry Rozier, Jayson Tatum, Jayln Brown, Marcus Morris, Marcus Smart, Al Horford, and Aron Baynes, these guys came to play and Head Coach Brad Stevens lead them the way.
Now we have had a rough season as a whole with the New England Patriots losing the Super Bowl, Boston Bruins ending the playoffs in the second round and Celtics getting defeated in the Eastern Conference finals. It's hard for us Boston fans to see us fail when we are winners. City of the champions they call us, but Failure is the Key to success. This is only the beginning for the Boston Celtics. Seeing players like Jayson Tatum rise up becoming successful. wouldn't you agree he did pretty well in his first season as an NBA player and a Celtic I'd say so? Here's a fun fact for ya, did you know Tatum would watch Paul Pierce films and follow his footsteps. Pretty cool right. It shows that Jayson Tatum could be the future of this team. Also, Gordon Hayward will be back ready and strong bringing this team all the way.
It sucks watching the same two teams again in the NBA Finals. Golden State Vs Clevland. Now I understand why the rest of the NFL fans hates us going to so many Super Bowls. What Can I say, Lebron James, Steph Curry, and Kevin Durant are talented NBA players all future Hall of Famers I'd say. I personally think this will be a seven-game series for these two talented teams. Also, I think it will be Cleveland last NBA final for a while, on the other hand, Golden State I don't think it will be going anywhere for a little while especially in a Playoff run. I am taking Cleveland in game 7 having Lebron giving the city of Cleveland a championship for one last time and leaving the organization for good.
The Boston Celtics are coming back in the 2018-2019 season better, Stronger, and tougher. With Gordon Hayward, Kyrie Irving both coming back. This team will not only dominate the East but the NBA league as a whole. Head Coach Brad Stevens is one hell of a coach and he will have these players ready and healthy. The Boston Celtics are rising up and you will see Lebron James, and Step Curry getting the golf clubs out in early May next playoff season.
The Cs will Rise again
---