Orlando Magic take Game 1 from the Milwaukee Bucks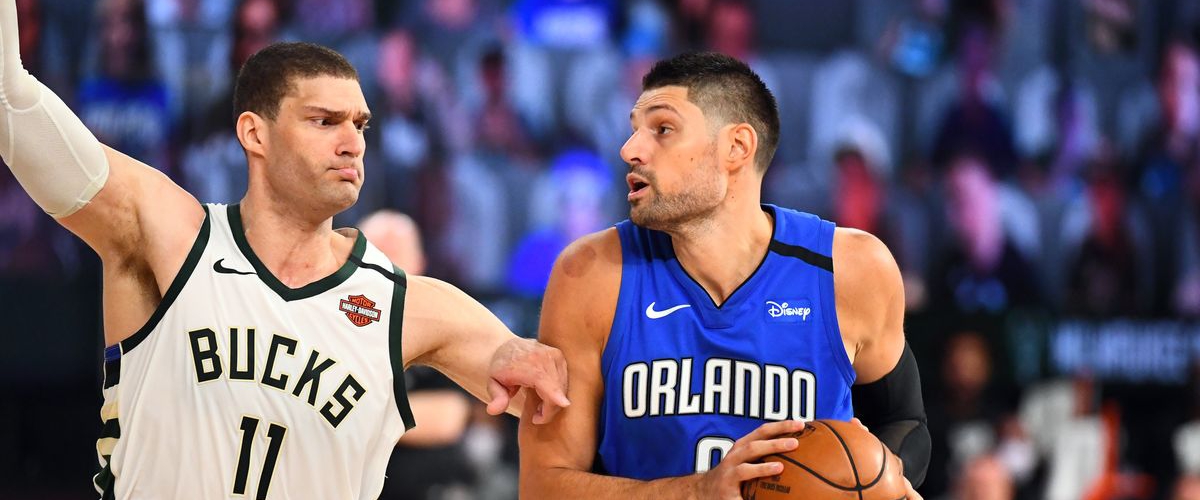 The Orlando Magic beat the Milwaukee Bucks.
That was not a typo. The Orlando Magic beat the Milwaukee Bucks in a playoff game.
The Bucks were 13 point favorites. How in the world did the Magic pull off the upset in game 1?
Steve Clifford put together a heck of a game plan. On defense, the Magic surrounded Giannis when he tried to drive into the paint. That frustrated Giannis and his teammates struggled to hit open shots. On offense, the Magic showed a lot of ball movement and Nokola Vucevic kept getting to his spots.
Nikola Vucevic dominated the Bucks inside and out. He had 35 points, 14 rebounds, and shot 5-8 from behind the arc. The Bucks had no answer for him. When a smaller defender was on him, he backed them down in the paint. When the Bucks put a center on him, he feasted on pick and pops.
The Magic had 5 other plays score in double digits. Terrance Ross had 18 points, Gary Clark and Markelle Fultz each had 15, and DJ Augustin and James Ennis each added 11. Their ball movement led to open shots all game long.
For the Bucks, Giannis Antetokounmpo put up stats, 31 points, 17 rebounds and 7 assists. He completely disappeared in the 4th quarter though, scoring only 1 point on 0-5 shooting.
Aside from Giannis, there wasn't much consistency from the rest of the team. Khris Middleton was inefficient on offense (14 points on 4-12 shooting) and kept getting lost on defense, particularly on Terrance Ross. The team shot 18-28 (64%) from the free throw line. The Magic on the other hand shot 18-19 (95%) from the stripe.
---