Playoff Preview: Toronto Raptors vs the Boston Celtics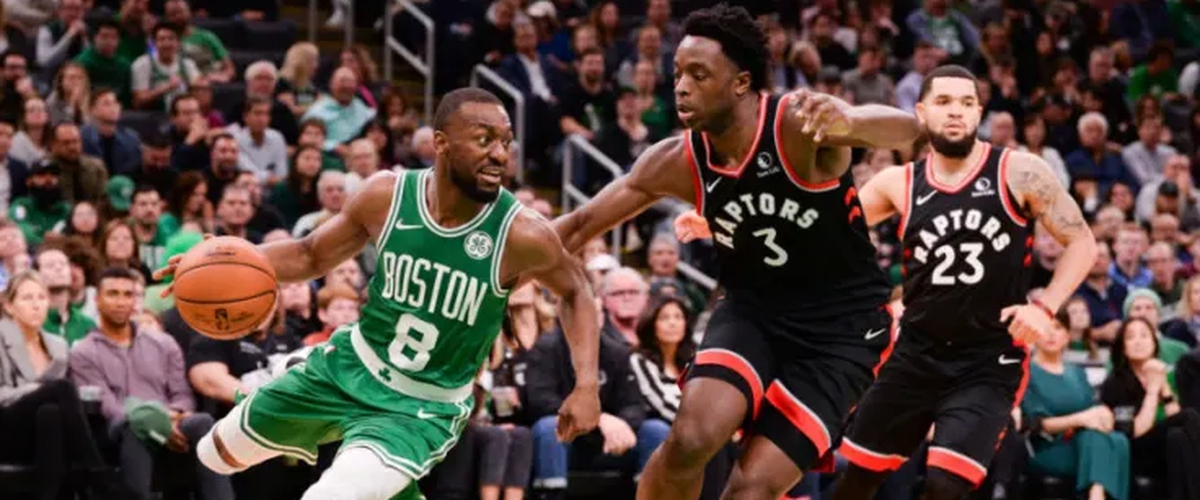 The Toronto Raptors versus the Boston Celtics is the series of the second round. Both of these teams have the capability of taking down the Milwaukee Bucks. Luckily for the Bucks, they only have to face one of these teams.
The Raptors are slight favorites in this series, according to the Vegas odds (-145 series line).
Neither of these teams broke a sweat in their first round series, both sweeping their first round opponents, the Raptors over the Nets and the Celtics over the 76ers.
The case for the Raptors
The entire roster played well for the Raptors in round 1. They had six players average double digit points. Their balanced scoring makes it difficult for any defense to contain. The Raptors will find mismatches and attack them, likely starting with whoever Kemba Walker will be guarding.
The size of the Raptors could cause issues for the Celtics as well. Serge Ibaka, Marc Gasol, and Pascal Siakam are all taller than 6'9". Daniel Theis is a solid defender, but it will likely force a lot of Enes Kanter minutes, who is a liability on defense. The Celtics like to play small, but that might not work in this series.
The Gordon Hayward injury hurts the depth of the Celtics. His 34 minutes per game will likely be replaced by Grant Williams, Semi Ojeleye, and Brad Wanamaker, which clearly helps the Raptors.
The case for the Celtics
Jayson Tatum could be the best player in this series and Kemba Walker looking healthy could lead the Celtics past the Raptors. Those two combined to average over 51 points per game in the first round.
Daniel Theis is the x-factor for the Celtics. If he can anchor the defense in the paint, the Celtics have a chance to win this series. If he's in foul trouble or struggles, the Raptors will score at will in the paint.
Kyle Lowry has an ankle injury and his status for game 1 is questionable. The Raptors have great depth, but it will be a huge loss if Lowry can't play or if he's limited.
Prediction: Celtics in 6
---