Cornhuskers go from 4-8 to Kings of the West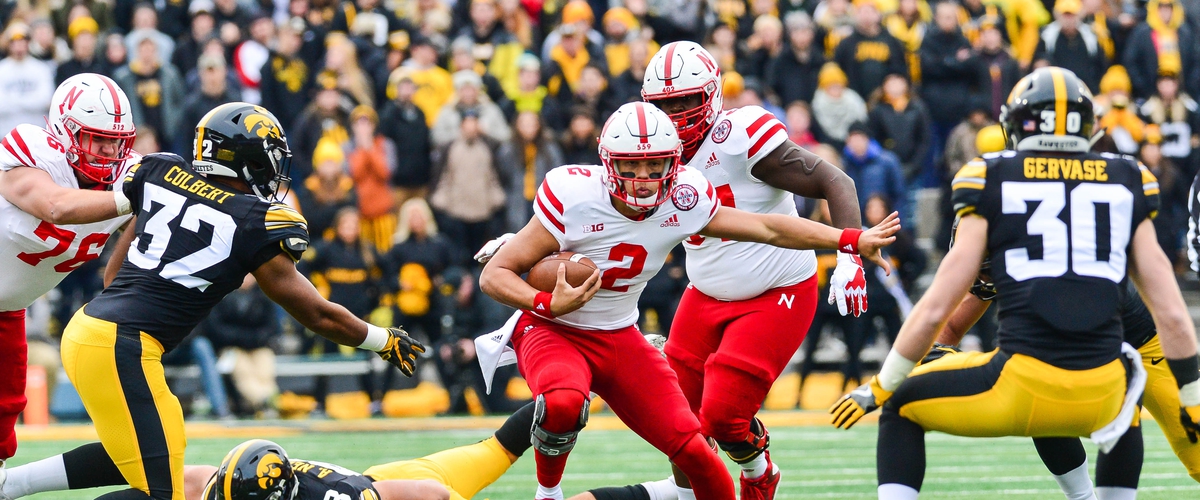 Yes. We get it. Everybody is sick of all of the predictions and projections that smother college football fans this time of year. Fans just want the season to begin - already! So do we. But before it does, we are bound and determined to throw our Big 10 two cents worth into the conversation as well.
Still the top division in the B1G, the East is top heavy again this year. But the West is closing fast and is probably the more balanced of the two divisions. In fact, all seven teams in the West have legitimate shots at bowl eligibility in 2019.
In this post we are taking a shot at calling the Big 10 West. Feel free to throw your own predictions into the ring as well. Here goes.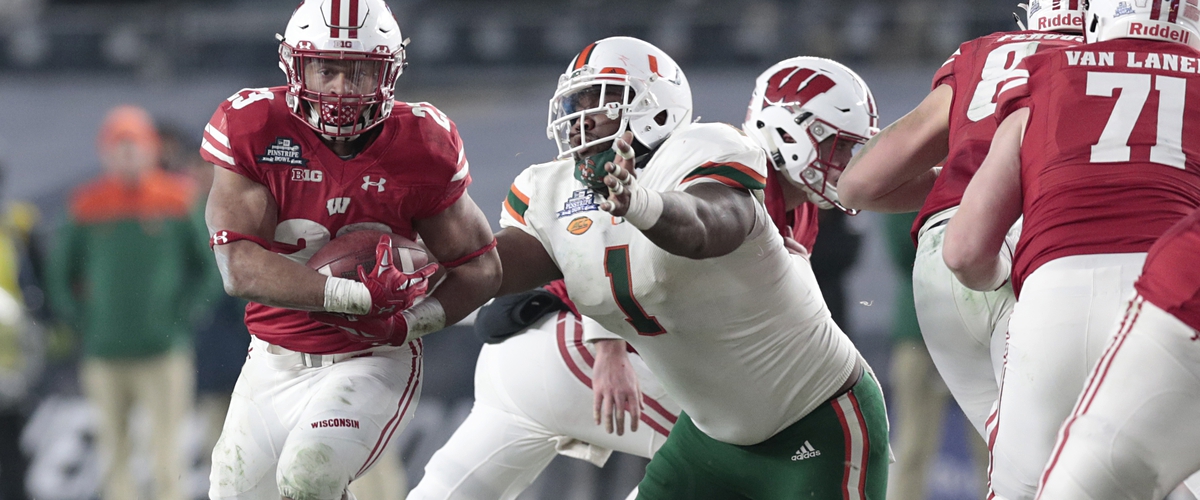 Big 10 West Preseason Standings
1. Nebraska 7-2-0 10-2-0
Adrian Martinez is back to run Scott Frost's explosive offense once again. And he'll operate behind an offensive line that is beginning to look more like the Cornhusker pipe lines of old. Led by linebacker Mohamed Barry, the Blackshirts appear to be getting their mean and nasty back as well.
2. Wisconsin 6-3-0 9-3-0
The Badgers dropped off a year ago, and lost a lot of talent from that squad. Can a rebuilt offensive line, a true freshman quarterback named Graham Mertz and Heisman Trophy candidate Jonathan Taylor vault Wisconsin back to the top of the West? Tune in and find out.
3. Iowa 5-4-0 7-5-0
Every five or six years, it seems, Kirk Ferentz and the Hawkeyes put together a double-digit win campaign. Then Iowa drops off a little, only to start the process all over again. After losing a lot of talent from last year's 9-4 club, is Iowa a year or two away from another huge season? Or are they ready to break through and take over the West in 2019?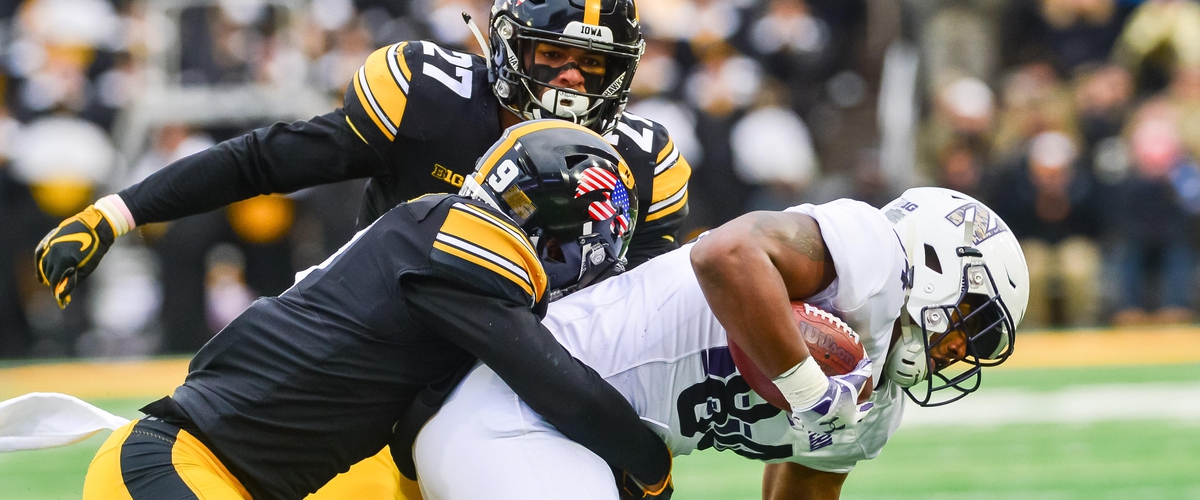 4. Northwestern 4-5-0 7-5-0
The Wildcats went on a B1G rampage a year ago, reeling off seven straight league wins on their way to the B1G title game. If Pat Fitzgerald is able to find a solid replacement for Clayton Thorson, Northwestern's winningest signal caller in program history, Northwestern may make a push for two straight West crowns. Paddy Fisher will lead a solid Wildcat defense.
5. Minnesota 4-5-0 7-5-0
The Golden Gophers may be ranked too low here. Then again, maybe not. Minnesota did lose six conference contests by double-digit scores a year go, but they upended Wisconsin (37-15) and Georgia Tech (34-10 in the Quick Lane Bowl) to end the year. With 16 starters back from a 7-6 campaign, can PJ Fleck's club make a run at a division crown.
6. Purdue 2-7-0 5-7-0
A year ago, Elijah Sindelar and David Blough both played plenty early. But Sindelar suffered a season ending injury, giving way to Blough. Sindelar will replace the departed Blough, allowing the junior to play catch with wide receiver Rondale Moore and tight end Brycen Hopkins. Markus Bailey leads the Boilermaker defense.
7. Illinois 2-7-0 5-7-0
The Illini aren't your typical last place team. Sure, Lovie Smith's defense gave up more than 50 points a contest in seven league losses. But the Illinois offense did show the ability to put points on the scoreboard. Running back Reggie Corbin is one of seven starters returning on the offensive side of the ball, while defensive lineman Bobby Roundtree heads up a defense that has 10 regulars back. Yes, Illinois will be battling for bowl eligibility. Do not sleep on the Illini.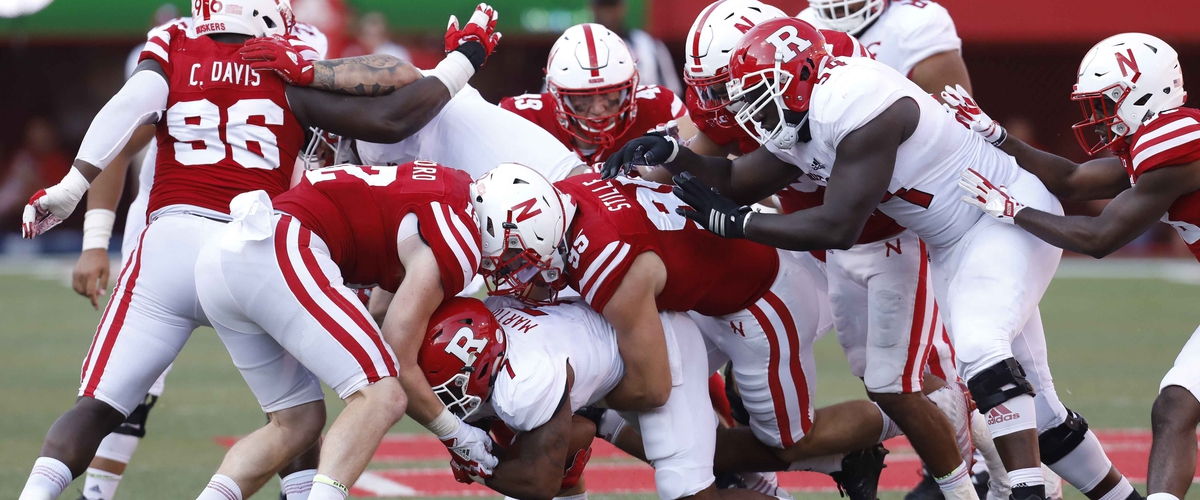 ---