Report: Could Tom Coughlin Return to Jacksonville?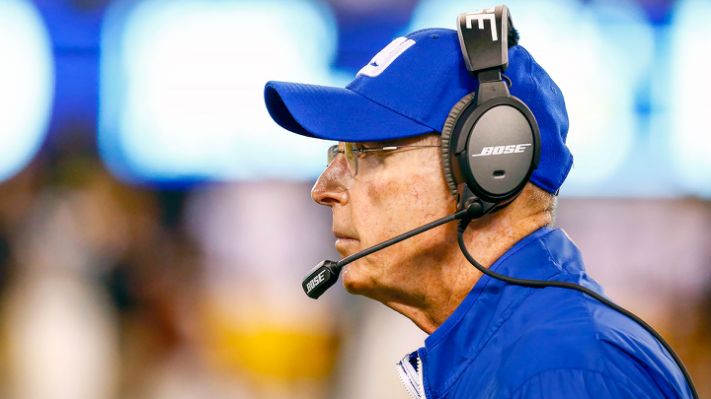 The Jacksonville Jaguars were supposed to be the team that turned the corner this season. Even I bought into Gus Bradley and this defense that seems to be overflowing with young stars. But that hasn't happened. To top it off, they were embarrassed Thursday night versus division rival Tennessee and have fired their offensive coordinator Greg Olsen. This leaves Gus Bradley with a 14-41 record as head coach for the Jags, which is the worst for any coach in the league with at least 50 games.
But there are whispers that Tom Coughlin could return to Jacksonville next season as head coach. Adam Schefter reported his name is one to "keep an eye on."
Coughlin was the 1st coach in Jaguars history. He went 128-68 during his time in Jacksonville. He even led the Jaguars to an AFC title game in just their second year.
Coughlin has always had his fair share of critics. Twice he was on the hot seat and seemed to have lost his team in New York, but then both times they turned it around and won the Super Bowl that same season. He also would be the oldest coach in the NFL if he returned. And we can dissect whether he'd be a good hire for Jacksonville, but the man wins. And right now, Jacksonville seems to be a franchise that's put together the right pieces with nothing to show for it. Coughlin may just be the perfect candidate.
---