2017 Fantasy Football Draft Strategy: When to Wait on Quarterbacks and When to Pull the Trigger
You've heard it all before, wait on the Quarterback position when drafting. It's a smart strategy in one Quarterback leagues, and helps you maximize value across your whole roster. Why pay up for Aaron Rodgers or Tom Brady when you can wait until rounds nine or ten to draft Kirk Cousins, Dak Prescott, or Derek Carr and only lose 20 fantasy points on the season? This position is incredibly deep every year to the point where Matt Ryan went mostly undrafted last season, and Philip Rivers and Marcus Mariota are going fairly undrafted this season. Taking one of these players late while stocking up on great running backs and wide receivers is usually the best option.

However, don't just blindly wait on Quarterbacks because experts tell you to or because other owners in your league do so. Everything on draft day comes down to the value you are selecting at each pick, and this is regardless of position. Aaron Rodgers is supposed to be a fourth round pick, but he's the best QB in fantasy, so he can go all over the board. I've seen him go in all rounds one through five, depending on the league and the owners. His current ADP is in the third round though, so if he falls in the fourth or fifth round should you pull the trigger? Absolutely. If I see Rodgers in the fifth round, I'm grabbing him right away, regardless of thinking it's usually better to wait on Quarterbacks. If everyone in your leagues is waiting on the position, chances are everyone will make on a run on Quarterbacks in the sixth or seventh round, so you're not losing any value. The point I'm trying to make is simple, don't be a slave to what experts say. It's important to think for yourself, and take what we say as recommendations.

Of course, everything depends on the format of your league. If your league awards six points per passing touchdown rather than the traditional four, I'd consider going Quarterback maybe a round earlier than you planned before. In two Quarterback leagues, you need to be ready to pull the trigger at any point. I read a two QB league mock draft by ESPN experts, who immediately started drafting Quarterbacks after the top six players in the first round were taken. In this format, once a run on Quarterback starts, it'll go fast. If you're at the turn in your draft, you can't always afford to wait on the position as many options might not return to you. Even though in two Quarterback leagues I don't go QB until round three or four, you need to be ready to pull the trigger.

To break down my summary of how to draft Quarterbacks, I'll break down your options by tier, and discuss when to target players of each tier. I'll also discuss how taking a backup or even multiple backups can help you. Be sure and remember that these tiers and strategies are for a standard ten team league that only starts one Quarterback.

Tier 1- The Cream of the Crop (Aaron Rodgers, Tom Brady, Drew Brees)
All of these Quarterbacks are outstanding fantasy options, and will likely go in the first five rounds of drafts. There's no doubt they are the best players in the league, but they aren't always the best fantasy selections on draft day. In standard one Quarterback leagues, there is no reason to reach on these stars because of the depth at the position. However, if they fall to you a round later, it's hard for you to not salivate at the thought of them on your team. If these Quarterbacks fall a round past their ADP to you, I can't argue against drafting them, and would probably recommend it. Below are the ADPs for each option and when I would recommend drafting them.

Aaron Rodgers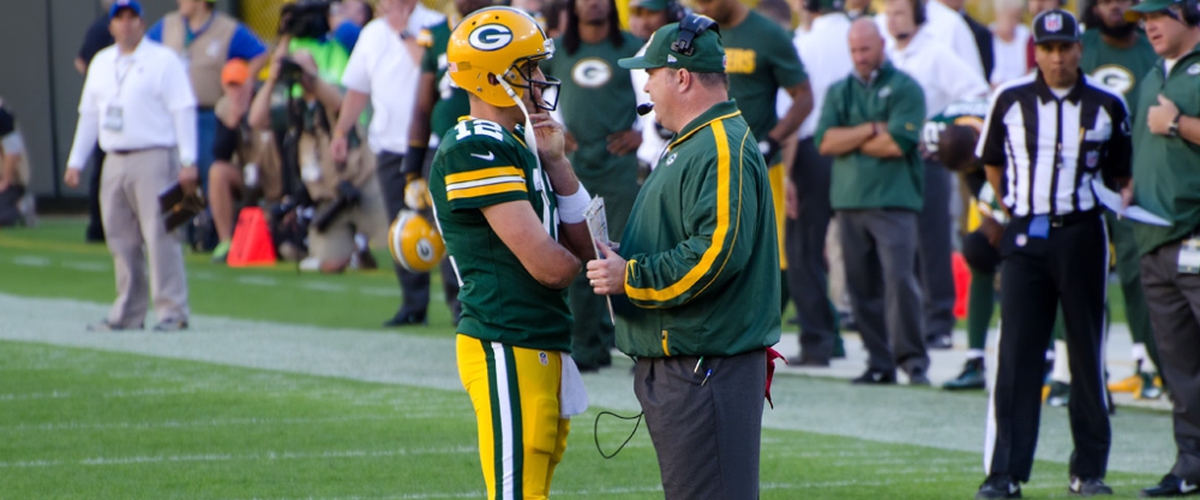 Round 3: Current ADP but too early, 0%
Round 4: Take if you like, might take if I don't like the draft board, but likely I'll take my chances and hold off, 25%
Round 5: Great value, draft him, 90%
Round 6: Add me to your league those people are fools! (Draft Him), 100%

Tom Brady
Round 3: Too Early, 0%
Round 4: Current ADP, but I'll hold off, 10%
Round 5: Good value, will draft depending who I'm passing on, 40%
Round 6: Great value, draft him, 100%

Drew Brees
Round 3: Too Early, 0%
Round 4: Too Early, 0%
Round 5: Current ADP, will draft depending who's available, 25%
Round 6: Great value, draft him, 90%

Hopefully this diagram sounds pretty logical to your ideal strategy and is a good balance of value vs. position. As I mentioned before, you can't be a slave to the idea of waiting on Quarterbacks, it's all about the value you take with each draft pick. I also added the approximate percentage chance of me drafting each Quarterback in each round listed above. It's important to remember that these percentages are solely based on standard one QB leagues. Utilizing a similar balanced approach of value and draft position for these studs will help you get the best value not just at the Quarterback position, but with your lineup as a whole.

Tier 2 - Solid QB1s (Andrew Luck, Matt Ryan, Russell Wilson, Cam Newton, Kirk Cousins, Dak Prescott)

This next tier is a slew of very good fantasy Quarterbacks that you can get a couple rounds after tier one options. Even though they all finished at various rankings last season, they have all showed enough fantasy greatness to be considered solid QB1 options this season. The significant outliers here are Russell Wilson and Cam Newton. After a hot finish in 2015, Wilson got injured in week one, and took almost two months to fully heal and play at a high level and finished as QB11. Wilson was definitely a let down through this time, as he wasn't rushing for many yards/touchdowns, and the passing attack struggled as well. Newton also suffered a serious shoulder injury, but only missed one game. He struggled with a poor offensive line and weak offensive weapons as well, and finished as QB18.

The other Quarterbacks all finished as QB6 or better last season, all showing their potential fantasy ceilings. Is it safe to say four of these Quarterbacks will do well and two will struggle again? It's always possible, but correlation doesn't equal causality. These players all have pretty high ceilings and are in offenses that should perform well this season. The only difference is that they are going at far different ADPs. With all of these great options, I recommend waiting and seeing which ones fall to you down the draft board. Even though you will have your own preferences and objections on all of the tier two Quarterbacks, they are all in line for good fantasy performances in 2017. Don't feel you have to reach, take the Quarterback you feel the most comfortable with at the point in the draft you feel comfortable doing so.

Tier 3 - Sneaky Good Options to Wait Around For (Derek Carr, Jameis Winston, Marcus Mariota, Ben Roethlisberger, Philip Rivers, Matthew Stafford, Tyrod Taylor)

All of the options in tier three represent great diversity when it comes to age, style of play, upside, floor, and many more factors. However, they are all here because they are excellent QB2s, with solid chances of being QB1s. The majority of the hype has been around Carr (who would be one tier up without his fibula injury), Winston, and Mariota. Each of these young Quarterbacks have awesome weapons around them, and should produce very well for fantasy. Carr was a top ten fantasy Quarterback last season before his season ending injury in week 16. Winston had some big performances, but needs to stop throwing so many interceptions. Through weeks 5 - 12 last season, Mariota was the best Quarterback in fantasy. All of these young studs will likely be reached for in drafts for good reason, and should have great seasons.

However, don't sleep on some of these veteran options as well. Even though he was awful on the road last season, big Ben was a monster at home, and could be very effective if paired with another option. Even though Rivers suffered an interception plagued season, his receiving corp was catching up on IR time all last season. Rivers now has one of the best receiving and tight end corps in the league, along with a healthy Melvin Gordon back. Matthew Stafford finished as a top ten fantasy Quarterback last season, and he now has a much better offensive line and a healthy running back squad. All of these options can be great Quarterbacks to target in the later rounds, and can also be good to draft as a bye week fill-in or trade bait.

Tier 4 - Bye Week Fill Ins, Deep League Options, and Waiver Wire Adds (Blake Bortles, Andy Dalton, Eli Manning, Carson Palmer, Jay Cutler, Sam Bradford, Brian Hoyer, Joe Flacco)

Unless you're playing in a two Quarterback league or a really deep league, these names really aren't appealing to you. In your typical 10 team standard league, these options should all be waiver wire additions. Even with this, all Quarterbacks in this tier have some upside within their situations. Jacksonville has formed a great defense and drafted the best running back in the draft to make life easier for Bortles. Dalton was the QB12 last season, and the Bengals added multiple position players in the early parts of the draft. Eli Manning has one of the best receiving corps in the league to throw to and Palmer has David Johnson. Bradford is a very mistake-free Quarterback, and Hoyer will have to play from behind a lot this season. Even though these Quarterbacks all have some good in them for fantasy purposes, please only give them a look in deep leagues or two QB leagues.
---