Caught in the Limbo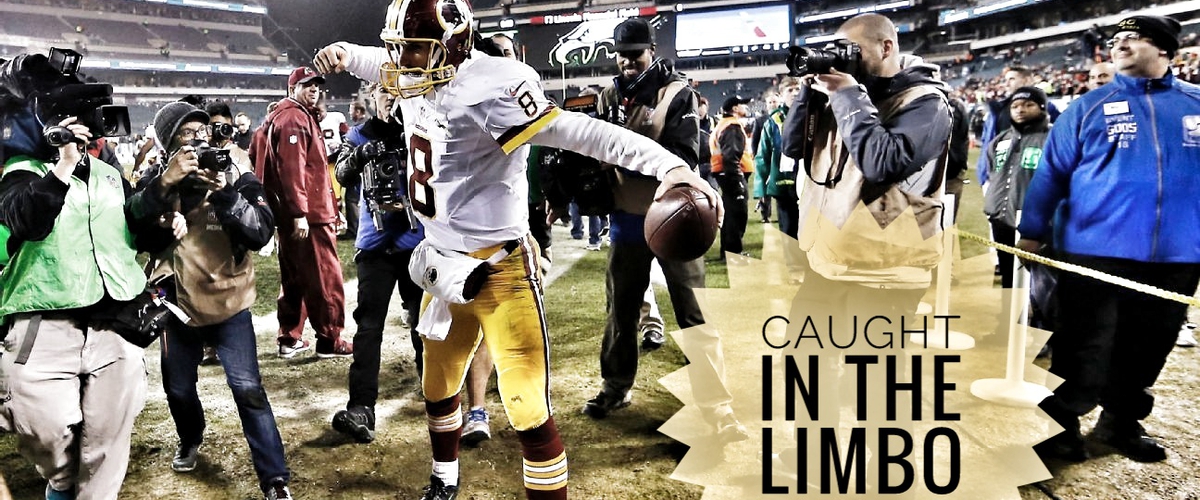 For any logical, semi-prepared Fantasy Football owner, the process of drafting usually goes as follows. Everyone comes in with a handful of guys they'd absolutely love to draft to headline the roster. You spend much of the time going after big-time performers, and as the rounds go on, you've beefed up a strong receiving corp, maybe you have your #1 QB. Though as it usually works out:
You check out your roster. It's Round 10, and you realize you're missing a player at a key position.
Now, you're caught in the limbo. All of the top guys have been taken, causing you to use a mixture of undeveloped knowledge, and premature hope. We've all been there. For me, after snagging in both Odell Beckham Jr. and Brandon Marshall in consecutive rounds, I realized by Round 9, I'd been lacking a RB. Today, I'm hoping to assist fantasy footballers around the globe, on late-pick gems to grab -- when you're caught in the limbo.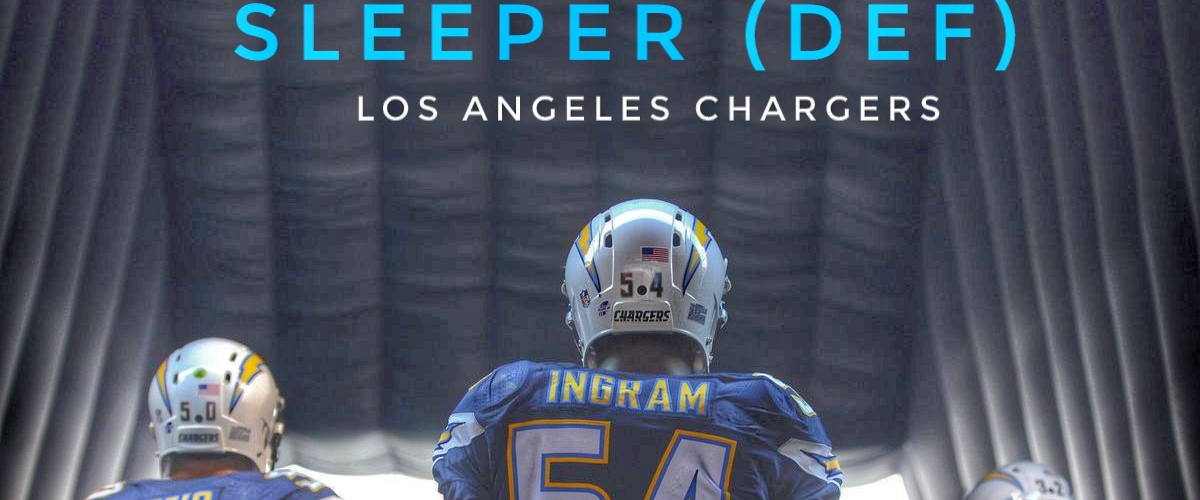 Late Round Steal to Consider: Los Angeles Chargers (DEF)
By now, I've probably been rendered insane. After all, the San Diego Chargers gave up 30+ points in 7-of-16 games a season ago, and 25+ in 12 games. They also ranked 29th in points allowed a season ago. All the signs essentially point toward this being a defense to avoid during the Draft process. All things considered, the (now) Los Angeles Chargers have an upward stock heading into 2017. When the likes of Denver, Minnesota, and Kansas City are gone, and the pickings are slim, the Chargers are certainly worth considering, and here's why.
Remember, the Chargers of 2016 were able to score five touchdowns, along with a season-high 18 interceptions a season ago. Their 5-11 record a season ago is sure to turn many potential owners away, and they should be there as the rounds dwindle. Consider that this team also boasts a pretty impressive core, with Joey Bosa having little problem living up to the hype, alongside Melvin Ingram, Jatavis Brown, Denzel Perryman, and Casey Hayward along them way.
Then of course, there's that schedule.
There is no easy game in the NFL, but with offenses such as the Jets, Eagles, Jaguars, Browns, and Bills on tap, suffice to say, there isn't much to fear. The month of December - Playoff time during Fantasy Football - also opens up much opportunity, with a few of the aforementioned teams slated to play the Chargers right at the tail end of the year. Factor that in with the Chargers having an above-average offense, led by Philip Rivers and Melvin Gordon, the margin of error for the Chargers defense won't put them in precarious situations. I'm not saying by any means to pick this team in the draft, but when the elite-to-great defenses begin to fall, give this team a good consideration, at the very least.
Other Teams to Consider: Panthers, Titans, Falcons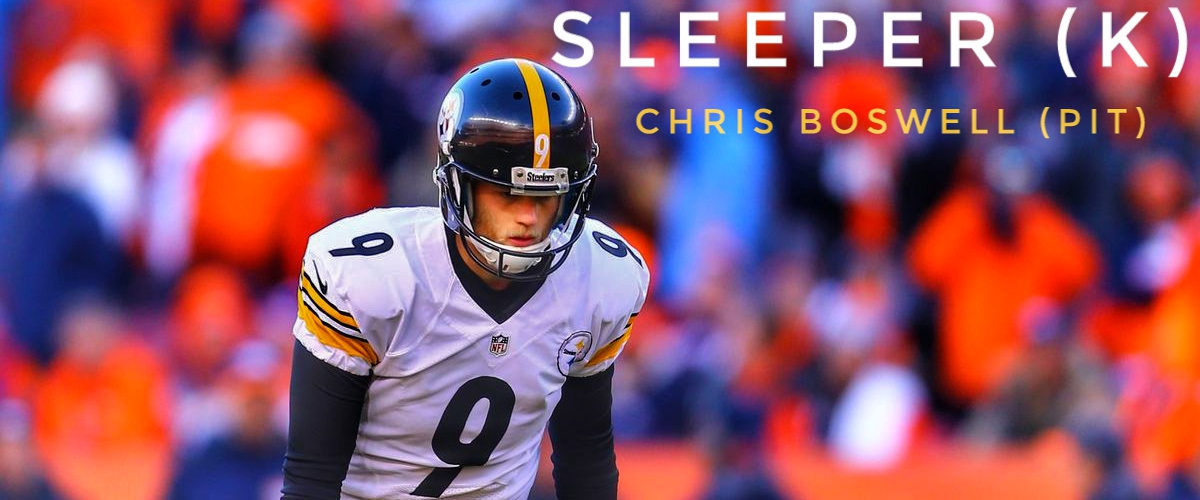 Late Round Steal to Consider: Chris Boswell (K)
The unwritten rule among Fantasy Football drafts is fairly common, at least for experienced players. Unless it's a definite big name, such as Justin Tucker or Stephen Gostkowski, there really shouldn't be much of a rush when it comes to selecting a kicker. That being said, the time will come to eventually draft one, and I can guarantee you - in any league with smart selectors - those previously mentioned names will be gone. Along plenty of Draft boards, here's a guy that usually floats amongst the 15-20 range, but he's going to be a big-time sleeper to look out for - should you get stuck in the limbo. Here's a few characteristics worth having in a kicker.
High-powered offense & consistent opportunity? ✔
Reliability? ✔
Intangibles? ✔
Boswell is equipped for each of the three. Playing on an offense with the "Killer B's" - Ben Roethlisberger, LeVeon Bell, and Antonio Brown, along with up-and-coming Jesse James, Eli Rogers, and (maybe) Martavis Bryant, it's safe to say the Steelers will have little-to-no duress when it comes to scoring in bunches. What exactly does all this mean? You guessed it! Chris Boswell will be getting plenty of action on the field, and in some shape or form, he's going to be contributing much-needed points to both the Steelers, and hopefully your fantasy team.
If you're not sold on Boswell yet, consider that only five teams in the NFL could boast a perfect 100% in extra point percentages. Boswell and the Steelers are well within that exclusive club. Perhaps a worry of yours could be that the Steelers will be scoring too many touchdowns, nullifying Boswell's full Fantasy potential. Not to worry - the Steelers were only four field goals away from being above average in FGAs, and in the process, they're tied for 27th according to strength of schedule. Expectations are, they'll have plenty of points to go out for fantasy owners, and Boswell should have no trouble getting his.
Other Ks to Consider: Dustin Hopkins (WSH), Roberto Aguayo (TB), Cairo Santos (KC)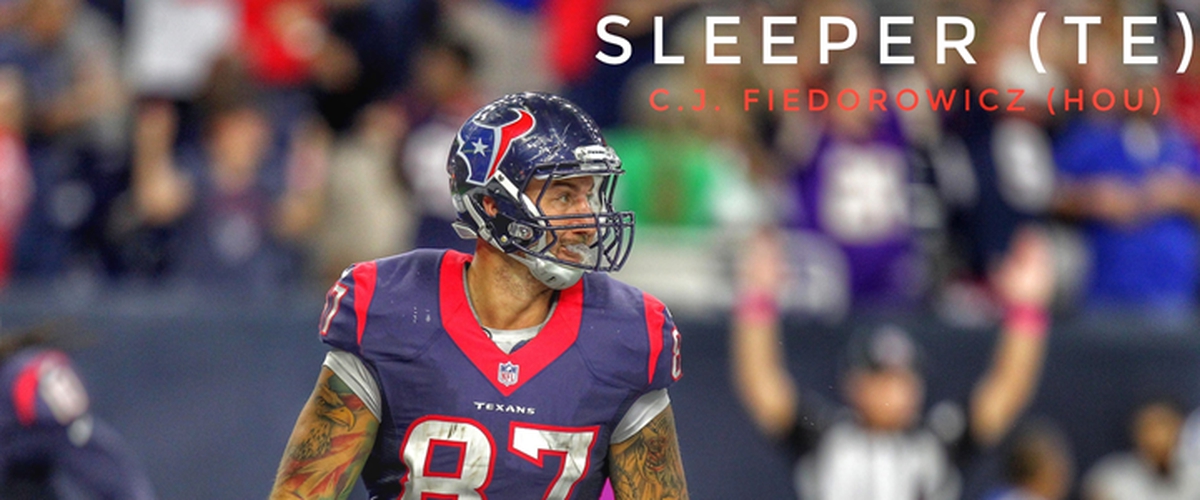 Late Round Steal to Consider: C.J. Fiedorowicz (HOU)
Obviously, for C.J. Fiedorowicz to be a late-round sleeper steal, there has to be some sort of draw back for drafting him right? Realistically, DeAndre Hopkins is due to bounck back from one of the most disappointing campaigns of the 2016 season, and the offensive attack figures to have even more balance. Fair enough, but for a litany of reasons, it's reasonable to assume the Texans TE could be in for an even better 2017 performance.
For starters, it quite simply doesn't get more mediocre than last season's version of Brock Osweiler, who, in a system and era geared for a QB to succeed, somehow finished with just 15 TDs to 16 INTs, posting a 72.2 QBR. Expecting first-round pick DeShaun Watson to become a miracle worker isn't wise, but one thing is for sure. He couldn't possibly be as bad as Osweiler looked at points a season ago. It isn't out of the realm of possibility for Watson to establish quite the rapport with his starting TE right away. In the words of Chris Collinsworth, "tight ends are like pacifiers for babies". As a rookie, he'll need his go-to guy, and assuming defenses play Hopkins similarity to last season, targets will be there for the taking.
Then of course, the opportunity is aplenty this season for Fiedorowicz.
News recently surfaced regarding the broken collarbone to last year's first-round pick, Will Fuller V, who was 3rd on the Texans in receptions and 2nd in yards. With only Ryan Griffin breathing down his neck, Fiedorowicz has ample opportunity to improve upon last season's 54-559-4 totals. Built perfectly for Bill O'Brien's offense, expect an uptick in red zone, and flat-out overall targets. He would potentially be the missing piece for your fantasy team.
At the very least, you'll have no problem spelling his name - that's for sure.
Other TEs to Consider: Coby Fleener (NO), Cameron Brate (TB), Zach Miller (CHI)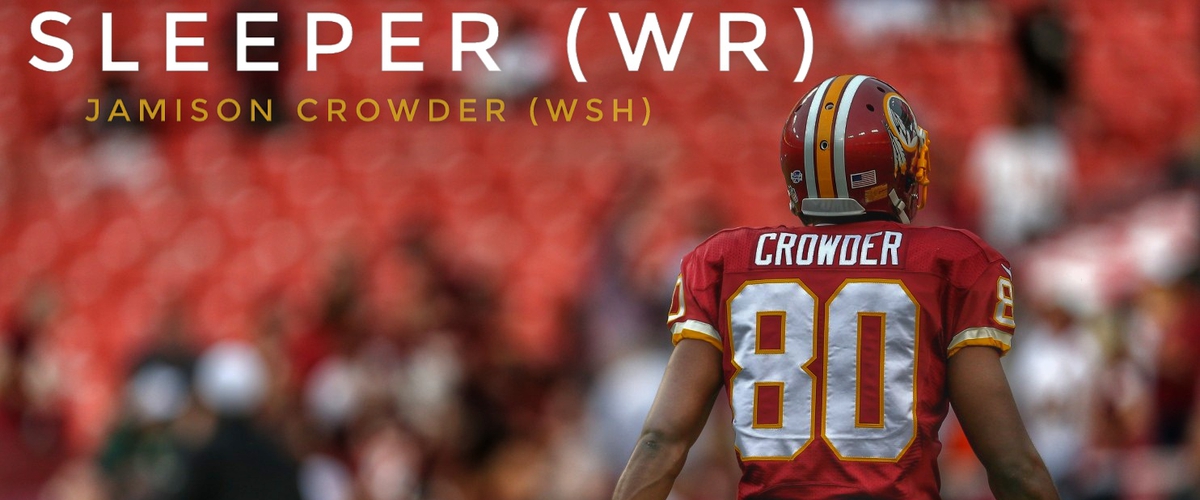 Late Round Steal to Consider: Jamison Crowder (WSH)
In sporting a team of very good-but-not-great receiving targets, the Washington Redskins have a bevy of standouts that could realistically quantify for this category. In sporting a borderline top-5 TE in Jordan Reed, and a handful of established targets such as Vernon Davis and Brian Quick, the Redskins offense figures to be a deep, underrated club next season, headed by Kirk Cousins.
But, as Crowder showed during a breakout 2016 campaign, getting his is a given.
Barring some sort of injury, or confusing one-hit wonder type of work, it's safe to assume Crowder should be even better. Last season, his numbers culminated at: 67 catches, 847 yards, and 7 TDs. Add in some impressive work in the return game, and you can see why Washington hasn't hit the panic button after losing both Pierre Garcon and DeSean Jackson. At 24-years old, it's reasonable to assume he'll he heading an offensive core for the foreseeable future.
Surprisingly, Crowder is still catching some of guard. Last season, he showed flashes of absolute brilliance, helping the Redskins from reeling out of Playoff positioning midway through the season. Crowder had a seven-week span in which he caught 37 catches (53 targets), 536 yards, and caught five TDs. Even for an admittedly short sample size, Crowder displayed two things: consistency week-to-week, and the ability to score major points even without plenty of targets.
All things considered, Crowder can certainly be a mid-to-late round gem, if you can play your cards right. More renowned as a late waiver wire steal last season, Crowder did enough to find himself on a team next season heading into Week 1. As 2016 first-round pick Josh Doctson recovers from his achilles injury, Crowder should be make a killing in essentially any league this season. Even at 5-foot-8, this isn't the guy potential fantasy owners would be wise to look over.
Other WRs to Consider: Brandon Marshall (NYG), Corey Coleman (CLE), Cameron Meredith (CHI), Tavon Austin (LAR), Kenny Stills (MIA)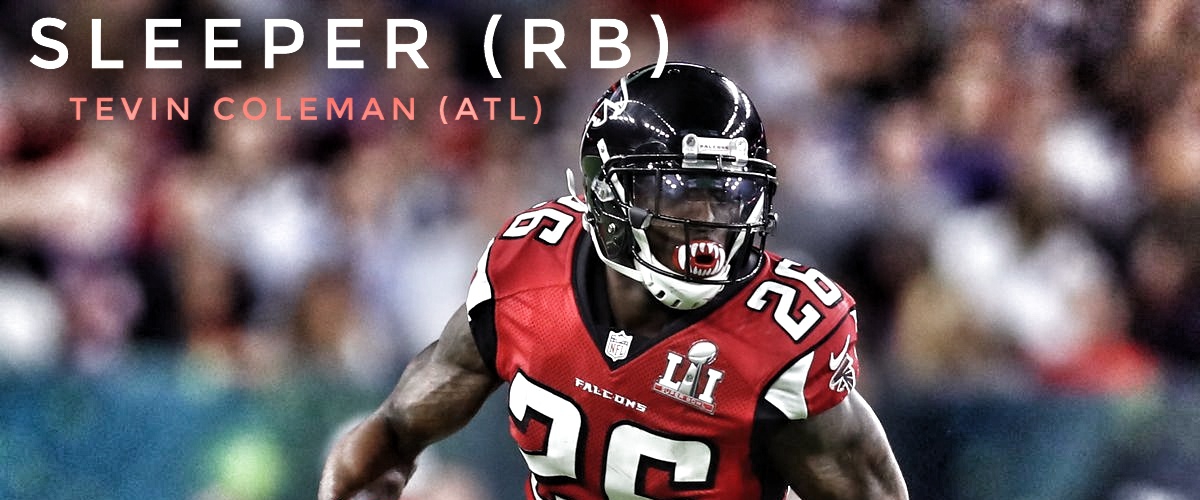 Late Round Steal to Consider: Tevin Coleman (ATL)
Week-to-week consistency at the running back can be hard to find. Once players such as David Johnson, Ezekiel Elliott, or Le'Veon Bell slide off the draft board, it can be hard to find an RB1 to trust, especially in big games. That being said, this certainly wouldn't be the position to bide time with. Regardless, in the hypothetical instance that some fantasy owners do, here's a proven stud that goes insanely underrated, hiding under the 5-foot-8 shadow of Devonta Freeman.
If Mike Gillislee is the "touchdown vulture", here's the "touchdown falcon". Yes, that pun was certainly intended, and just as necessary. Entering his third season, Coleman is only going to get better. In just 13 games a season ago, Coleman found his way in on 11 touchdowns to go with his 520 yards on the ground, and 421 yards through the air. Even in rather limited touchdowns, Coleman is undoubtedly a perfect "Robin" to an elite RB1, fitting like a puzzle in both a potential fantasy team, a high powered Falcons offense.
And after everything that's transpired, are we really willing to doubt the Falcons on their redemption tour?
Similar to Crowder, Coleman boasts his own hot streak, scoring a touchdown in 11 of his 16 games a season ago. Did I mention that Coleman finished with more fantasy points than Matt Forte, Jeremy Hill, Darren Sproles, and Terrance West? Mind you, these are starting RBs in the league? With a hungry Falcons team, I'm not expecting another Most Valuable Player award dinstiction for Matt Ryan, but when the ball is in his hands, Coleman will be one of those ultra-consistent contributors making plays. He's certainly a guy to have.
Other RBs to Consider: Wendell Smallwood (PHI), Matt Forte/Bilal Powell (NYJ), Dalvin Cook (MIN), C.J. Prosise (SEA), Paul Perkins (NYG)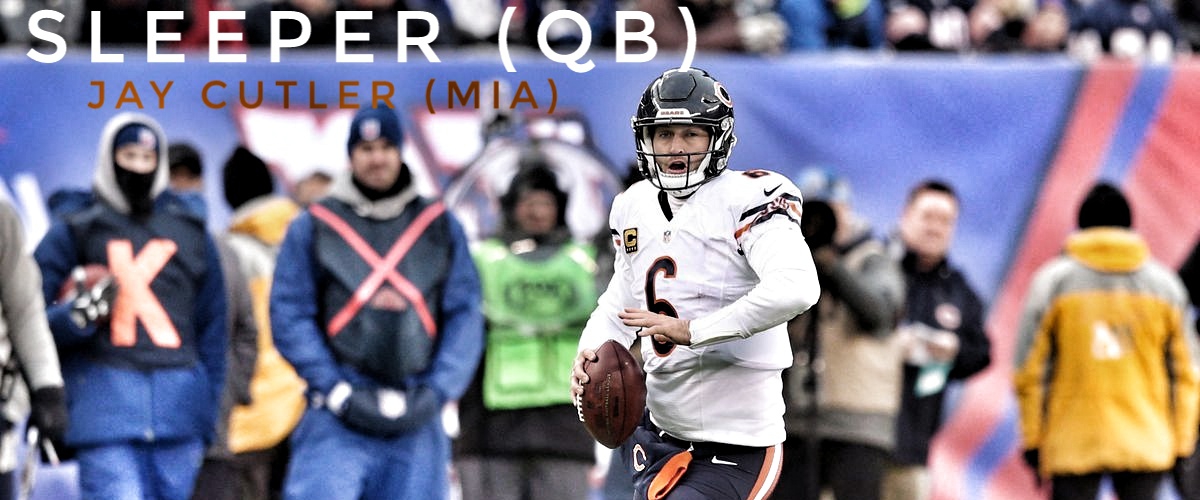 Late Round Steal to Consider: Jay Cutler (MIA)
After a cold, miserable summer of prepping for Fantasy Football, my first-overall pick of the the last eight years has returned. In the wake of yet another injury to Ryan Tannehill, the Miami Dolphins' future under center seemingly lies in the hands of "Smokin" Jay Cutler.
You might be thinking: an apathetic, nonchalant, 12-year veteran with a single season with a <90 QBR? In what world is it realistic to sign Jay Cutler? For the first time since perhaps 2012, Cutler will be provided with a mix of both an upper-tier defense, and a slew of enticing options. A chance of scenery to go with a reunion with Dolphins head coach Adam Gase (the only coordinator with good things to say about Cutler, it seems) makes for intrigue. Factor in the pieces Cutler will have - Jay Ajayi, Kenyan Drake, Jarvis Landry, DeVante Parker, Kenny Stills, and a three-headed dragon at the TE position - and the prospects are bright.
Consistency certainly isn't a word that could be used to define Cutler - but capability certainly is, and that means something.
What quantifies Cutler as a legitimate sleeper is this. After a solid 2015 campaign, Cutler was hampered by injuries in 2016, limiting him to a 5-game season, in which he limped to a 4-5 TD-INT ratio. Suffice to say, leaving a situation in Windy City, in which he wore out his welcome by say, three years - will do wonders for Cutler on his redemption tour.
Even though I have my own unique tendencies, I wouldn't recommend using Cutler exclusively as a QB1 until he gets into his groove, but let's say you end up with an average-to-decent QB such as Andy Dalton, Eli Manning, or Joe Flacco. Slating Cutler in-and-out on a weekly basis, based on defensive matchups. Heck, I'd be willing to bargain that Cutler is in line for a monster season, but I'm keeping hush until he begins to prove it.
So, that will do it for this one. Now that I've enlightened on some of the cheat codes I've used to excel in fantasy, I'm hoping to further equip others with tips to guide them to potential championships. Best of luck to all, as we embark on the best time of the year - the NFL season.
---