Why Your Team Will Win in NFL Week 4... (Part 1)
Ready or not, the NFL season is briskly one-quarter in, and it's always an interesting time for fans. While it's unquestionably too early to start those "Super Bowl" Google searches, it isn't too early to start searching for those college football studs for the Draft. Overreactions are at their highest point around this time of year, and on that note, I'd urge each of the perpetrators to follow the words of my "arch-rival" Aaron Rodgers, right before he steamrolled my Bears a few years ago. "R-E-L-A-X". Your team is going to win this week, and here's why.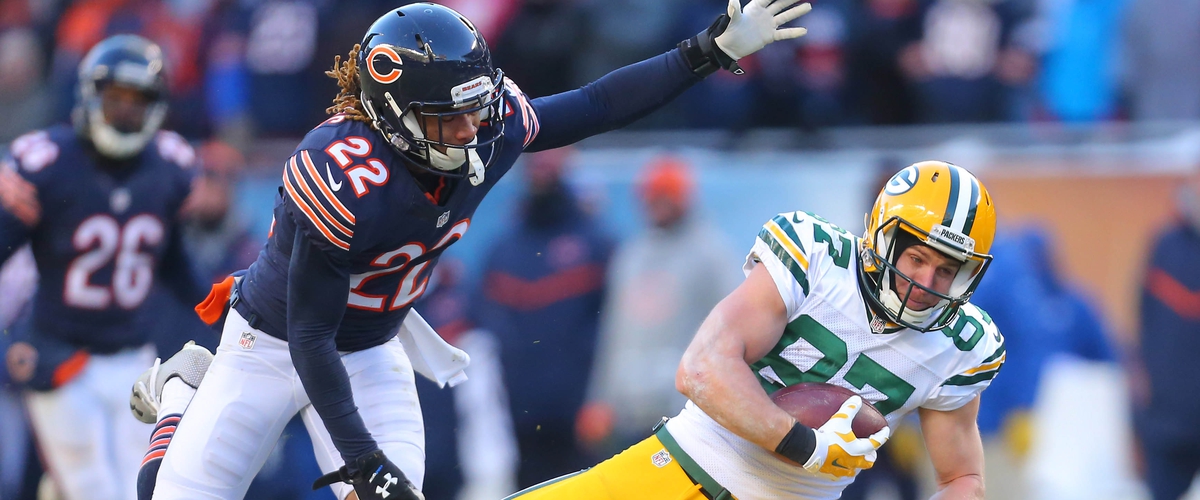 Thursday Night Football - Bears (1-2) @ Packers (2-1) - September 28th, 2017, 7:25pm CT
Last Meeting: 2016, Week 15: Packers def. Bears 30-27
Oh, the irony of this. After struggling out to a disheartening 0-2 start to the season, the Chicago Bears took a victory from the jaws of the Pittsburgh Steelers in a 23-17 OT triumph. As it would turn out, the score doesn't quite do the game justice. Ask Marcus Cooper. The Bears had to get creative in ways to keep Pittsburgh in the game, but for a team with so many late-game woes over the last three seasons, it was one worth building on. Green Bay had just as many dramatics during their 27-24 win over Cincinnati. The game figures to be a competitive one, so let's start with the underdogs first.
Why the Bears will get to 2-2: It has to be a motivating sign for fans and players alike to have gone toe-to-toe with two of the best teams in the NFL, in Atlanta and Pittsburgh respectively. Remember, the Bears fell to an excruciating 1-6 in games decided by six points or less a season ago, but they quickly turned the tables a week ago. The "lightning-and-thunder" combo of Jordan Howard and Tarik Cohen has stood out for the better, and for a Packers defense that is 21st overall in rushing yards allowed, that spells doom. D-O-O-M.
The rivalry between the Bears and Packers lost a little bit of its moxie, as the Bears were rebuilding, but three of the last four meetings have been extremely close. Realistically, if the Bears pushed Green Bay to the limit with Matt Barkley a season ago, they have a fighter's chance this week. A few things are in Chicago's favor: late-game confidence, Aaron Rodgers' (for his standards) spotty play, and the fact that the Packers have yet to get an interception, and allow opposing quarterbacks to throw for 100+ QBRs this season. The Packers are at home, but that doesn't stop their vulnerability.
Why the Packers will get to 3-1: All the stats, analysis, and hypotheticals can be easily thrown out of the window when the QB under center is Aaron Rodgers. Primetime games and divisional games are two things that the 2-time MVP excels at, and luckily for him, he's got both of them Thursday night. Take a look at his track record against the Bears: 38 TDs, 9 INTs, a 105.7 QBR, and a 14-4 record against the Bears for his career. Mind you, this is a Bears offense that still doesn't have that Mr. Reliable at QB, and offensive weapons such as Jordan Howard and Zach Miller were neutralized last season at Lambeau.
The inconsistency of Chicago is certainly something that warrants a bit of hope out in Green Bay. Mind you, this is a team that went blow-for-blow with Atlanta, and then got wiped away against Tampa Bay in Week 2. Seeing as though they've already lost the likes of Cameron Meredith and Quentin Demps, they don't have loads of depth. Look for Åaron Rodgers to have a big day with Cobb back at decent health, following suit to each of the Bears first three opponents this season.
Prediction: Packers, 26; Bears, 14 - This doesn't have the look of one of those monster night for Rodgers, but with connections to Nelson, Adams, and Allison, he should do enough to get out to a solid 3-1 start. The Bears should be able to hang around, thanks to a solid backfield effort, but eventually, the depth will catch up to them.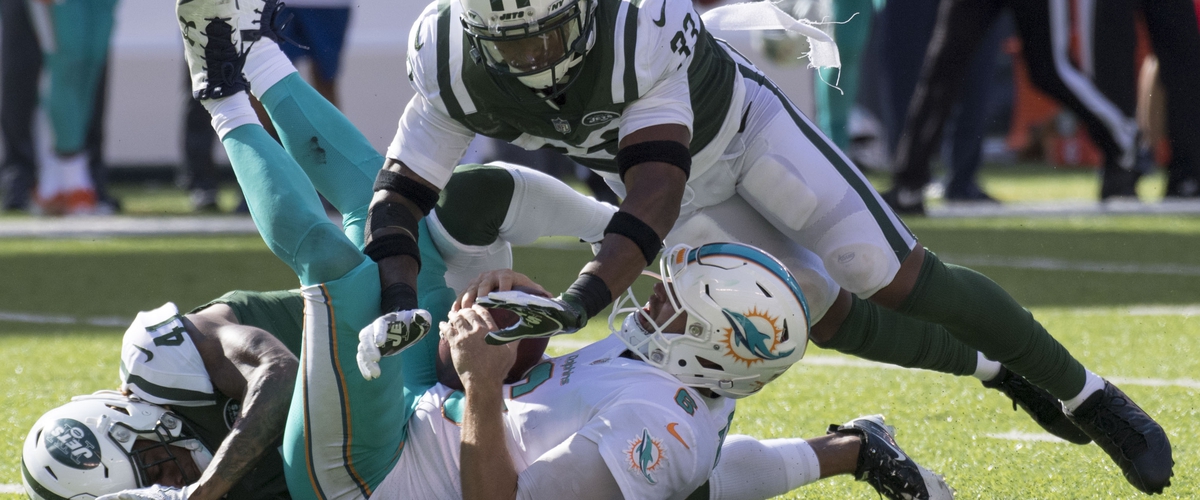 NFL on FOX - Saints (1-2) @ Dolphins (1-1) - October 1st, 2017, 8:30am CT
Last Meeting: 2013, Week 4: Saints def. Dolphins 38-17
Even if the Saints and Dolphins don't lead the league in any statistical category, unpredictability is a facet they should find themselves near the top of. One week after an impressive 19-17 triumph against the Chargers, expectations were that Cutler and his talented crew would take their shot at the league's first punching bag in the Jets. Evidently, Josh McCown didn't get that memo. Meanwhile, New Orleans' defense graduated from JV to varsity without much warning, toppling the Panthers for a 34-13 victory.
Why the Dolphins will get to 2-1: Suffice to say, the Dolphins would be hard pressed to play any worse than they did last week. As hard as it is to fathom, Cutler's inconsistency could finally work in his favor, as he typically bounces back quickly from poor performances, and against a Saints defense that allowed All-Pro performances from Sam Bradford and Tom Brady. You never know what you'll get with Cutler, but a proper "welcome back" could be due this week.
To add to that, Miami can take advantage of the influx of personnel. New Orleans has a hefty list of defensive backs and linemen on IR, which play into their strengths. If Cutler can get the ball deep to DeVante Parker and Jarvis Landry, and allow the likes of Ndamukong Suh and Cameron Wake to get after Brees, they can keep New Orleans' talented offense at bay, and get back over .500.
Why the Saints will get to 2-2: Thus far, we've seen solid performances from both Philip Rivers and Josh McCown in subsequent weeks against an awful Dolphins pass defense. Bringing in a player of Brees' caliber could present a litany of opportunity for the Saints to succeed. Miami has Lawrence Timmons back, but you can only get so far on "ifs' and potential, which is what Miami has gone off of thus far.
To add to that, even in defeats, the Dolphins haven't been hugely impressive. It took a missed field-goal from Chargers rookie Younghoe Koo for them to come out of Week 2 with a win, and then last week taught observers a bit more. If McCown and Anderson were able to shake up this Dolphins core to that point, you can imagine what could happen this week. Confidence in the NFL is a dangerous thing, and after forcing Cam Newton to the worse total QBR of his career (4.3), they could be licking their chops for Cutler and the struggling offensive line.
Prediction: Dolphins, 35; Saints, 27 - Like medicine is a remedy for sickness, the Saints defense is a remedy for an underperforming offense. In typical Cutler fashion, he'll lead a game in convincing fashion, building up hope as he typically does. Miami's defense is bad, but they won't be awful enough to lose this early morning tilt in London.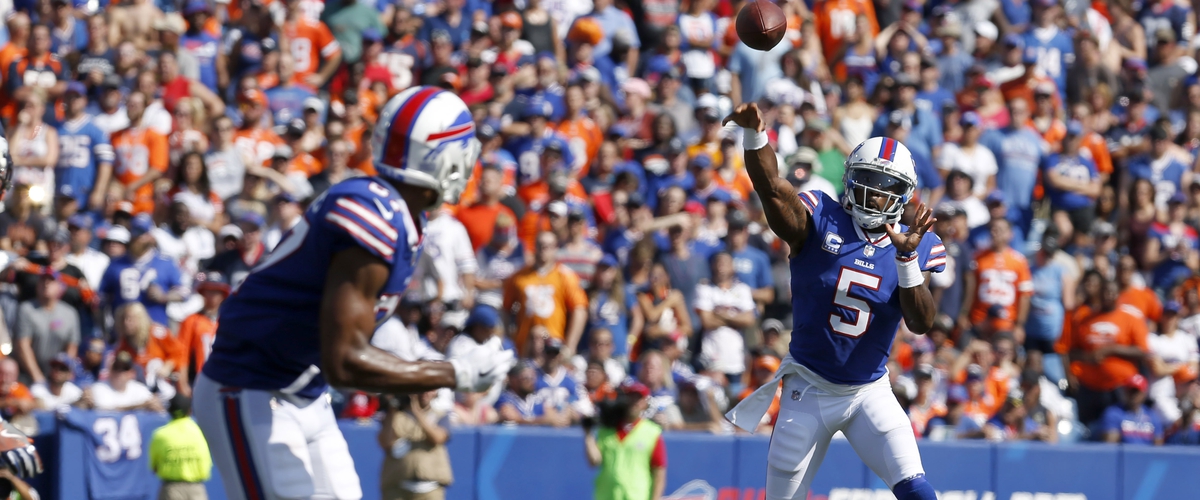 NFL on CBS - Bills (2-1) @ Falcons (3-0) - October 1st, 2017, 12:00pm CT
Last Meeting: 2013, Week 13: Falcons, 34; Bills, 31
In just about defensive barometer, the Buffalo Bills have the makings of an elite defense. With reigning NFC champions next up on the schedule, this is perhaps the toughest test to boot. Even with former Pro Bowl DT Marcell Dareus as a constant on the injury report, Buffalo's been able to withstand multiple circumstances. As for the Falcons, they have escaped a couple of close calls in order to get to a 3-0 record. As impressive as they have been, they could just as easily be 1-2 right now. This game figures to be closer than given credit for.
Why the Bills will get to 3-1: Buffalo has provided plenty of fool's gold during 17-year postseason drought. For some reason, though, this team has the look of a Wild Card contender. It's obviously too early to tell, but when you pair a decent offense, headlined by Tyrod Taylor and LeSean McCoy, and add in a great defense, they have promise. Buffalo generates mistakes, and doesn't make many of them, as evidenced by their top-five standing in turnover differential.
Atlanta has performed well this season, but they are certainly vulnerable. Looking even past the fact that they barely escaped Chicago and Detroit, the Bills may have caught them at the right time. Standout pass rusher Vic Beasley could be ruled out, and All-Pro WR Julio Jones is hampered with a back injury. Football is a game of matchups, and Buffalo could exploit those, with big games from their backfield.
Why the Falcons will get to 4-0: Atlanta hasn't even played their best brand of football this season, and they are 3-0. Another week of continuity, with some of the game's best skill players could spell doom for Buffalo. The Bills have a lot of talent on offense, but it has been mostly potential at this point. They only average a shade under 17 PPG, a number Ryan can amass in his sleep.
Adding to that, Atlanta has key strengths that play into Buffalo's weaknesses. Buffalo owns nine sacks on tBhe season, but the Falcons offensive line has been solid thus far. We've seen Buffalo produce against inconsistent offenses, but this is unlike any monster they've met before. It just doesn't seem realistic to fathom Tyrod Taylor being able to outscore Matt Ryan on the road.
Prediction: Falcons, 31; Bills, 15 - The Falcons have amassed 30+ PPG in 9 of their last 11 home games, and even with Buffalo's solid defense, there's no reason to assume it doesn't happen this time. As talented as Buffalo is, they simply don't have enough firepower to go blow for blow with the NFC champions.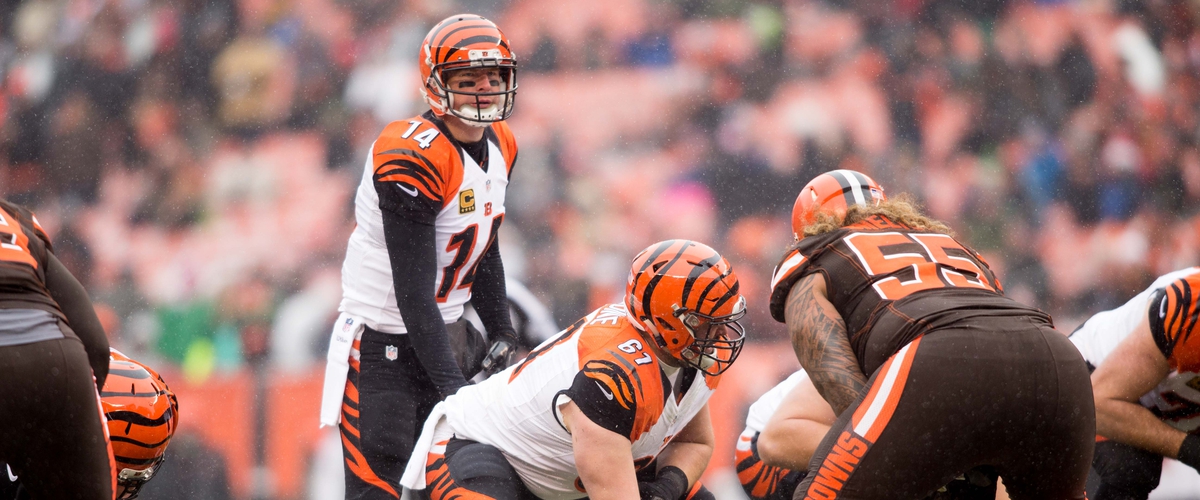 NFL on CBS - Bengals (0-3) @ Browns (0-3) - October 1st, 2017, 12:00pm CT
Last Meeting: 2016, Week 14: Bengals, 23; Browns, 10
Two seasons ago, most of the world wondered how the Cincinnati Bengals offense, namely Andy Dalton, would fare. Fast forward to Week 4's divisional matchup, and there are still more questions than answers. Cincinnati is fresh off a heartbreaking Week 3 collapse against the Packers, whereas the Browns come in off a 31-28 loss to the Colts. Neither team has been all that impressive, but luckily or the state of Ohio, somebody has to win.
We think.
Why the Bengals will get to 1-3: Slowly but surely, the Cincinnati Bengals have progressively gotten better. They are due for that first victory, and given their track record against the Browns, it isn't hard to fathom them coming into the "Dawg Pound" and snagging a win. Andy Dalton bounced back with a great performance against Green Bay under Bill Lazor, and now, they're presented against a team that allows 25.3 PPG.
Timing is always key in the NFL, and an awful Bengals offensive line could be able to catch Cleveland without first-round selection, Myles Garrett, a huge boost that could help a league worst offense. Cincinnati also has a standout defensive line, capable of generating heavy pressure on interception leader, DeShone Kizer. Factor in Burfict's return, and rookie Carl Lawson's cohesion with Michael Johnson and Geno Atkins, and this is a fiersome front to prepare for.
Why the Browns will get to 1-3: Even though Cleveland's rebuilding project hasn't produced a victory to "build off", here is a team that is continually getting closer. They've played the Steelers, Ravens, and Colts tough in their three losses, and they have to smell blood in the water against a shaken, vulnerable Bengals team without Tyler Eifert, and potentially pieces of their secondary.
Little things separated Cleveland in last week's loss. Had the Browns had been able to avoid a few of those tough drops, they could've rallied for a comeback win. Everything for this young team boils down to trial and error, and if Cleveland can learn from mistakes quickly, Hue Jackson could snag a win in familiar territory. Kizer's offensive line, regardless of the ten sacks, has been good, and if he can limit mistakes, who knows? It may be a long shot, but how easy is it to trust Cincinnati?
Prediction: Bengals, 15; Browns, 14 - It's hard to bank on either team being able to score in bunches, but down the stretch in crunch time, the Dalton-to-Green connection is more trustworthy than anything Cleveland has. This will be one of those Sunday Ticket games to tune into after the first 55 minutes have been played.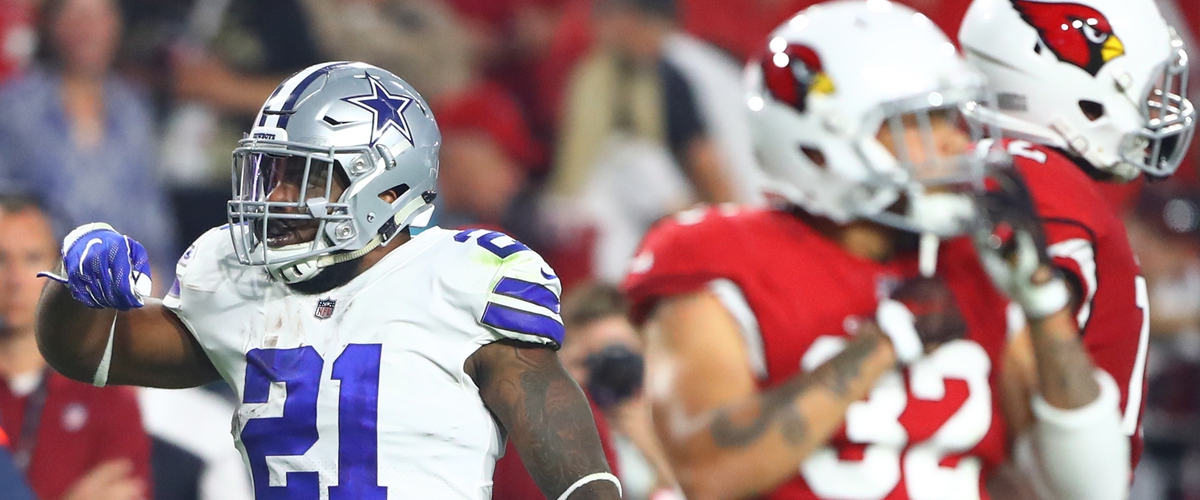 NFL on FOX - Rams (2-1) @ Cowboys (2-1) - October 1st, 2017, 12:00pm CT
Last Meeting: 2014, Week 3: Cowboys, 34; Rams, 31
In one of the most exciting games of the week, the Dallas Cowboys and Los Angeles Rams come off the heels of spectacular Week 3 performances. Dallas turned back the clock to -- well, 2016, with a 28-17 triumph on Monday Night Football. They come in off a short week against a rested poised Rams team that 41 points last Thursday night to get to 2-1.
Why the Rams will get to 3-1: Even though they've played some atrocious defenses, the Los Angeles Rams offense (1st in points) hasn't looked this good in 11 years. The offensive weaponry, namely Jared Goff, Todd Gurley, and Sammy Watkins have produced fireworks. Should the defense return to a middle-of-the-pack ranked team, they could be legitimate contenders out in the NFC.
The underrated matchup of coordinators, Scott Linehan vs. Wade Phillips provides intrigue against their former teams. If the Rams can keep Dallas in difficult third-down situations, where they've slipped from 4th to 21st, and Jared Goff finds his weapons with regularity, an upset is certainly within question.
Prediction: Rams, 26; Cowboys, 21 - Los Angeles has the look of a very tough team, and they have been a little bit easier to trust this season. Obviously, the Cowboys aren't lacking in skill positions, but until we see it with more consistency, it seems that the Rams have a bit more upside, even on the road.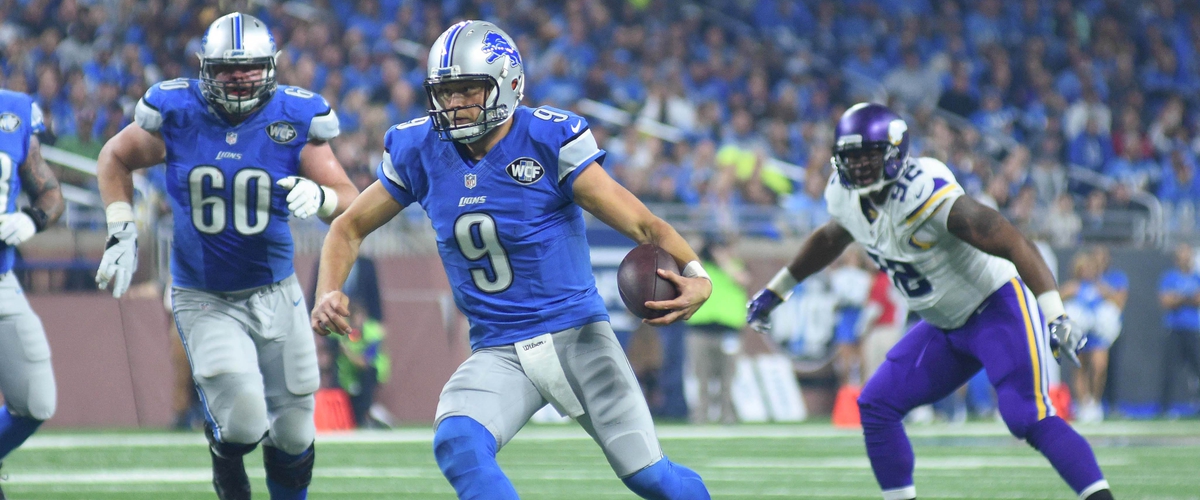 NFL on FOX - Lions (2-1) @ Vikings (2-1) - October 1st, 2017, 12:00pm CT
Last Meeting: 2016, Week 12: Lions, 16; Vikings, 13
The second-half of the NFC North contests culminates with the Detroit Lions and the Minnesota Vikings. Both teams are coming off standout offensive performances, though they came on different circumstances. Detroit controversially lost a 30-26 tilt against the Falcons, a yard away from a 3-0 record. Minnesota is hanging tough with backup QB Case Keenum, snagging a home 34-17 win over Tampa Bay.
Why the Lions will get to 3-1: To be clear, Detroit may very well be the best team in the NFC. They've proven they can win games solely on defense, and others on Stafford's arm. Minnesota has the luxury of insanely reliable wideouts, but Detroit plans to put that to the test, coming in with eight takeaways. Whoever the Vikings decided to start at QB, they'd have been in decent shape. That being said, how much trust do you have for Case Keenum?
Women lie, and men lie, but numbers don't, and neither does history. Minnesota's had some of the best defensive production for a couple years now, and it hasn't derailed the Lions as of late. A season ago, they swept the season series, thanks to heroics from Stafford. If the game is close down the stretch, the Lions will probably have enough to take it. Just as likely as it is for Stafford to go vintage, he's just as likely to "trust the process," and just keep the Lions within striking distance. This will certainly be one of the better games of the week.
Why the Vikings will get to 3-1: The Lions aren't impressing anyone with their rushing attack, and the Vikings are one of the stingiest defenses in the league. It isn't rocket science. If the Lions can't manage to get some things going early, it'll likely force Matthew Stafford to try and save the game, relying on his rocket arm and taking chances downfield. He's produced a couple of MVP-type seasons as of late, but it wouldn't be surprising to see the Stafford of old come out this Sunday.
On the other side of the ball, Detroit's defensive line isn't anything to write home about, especially if key defenders such as Ziggy Ansah are unable to suit up. Case Keenum, who had one of the greatest games of his career against Detroit, as a member of the Rams, comes in with the league's most potent wideout duo, and a more than capable running game under Dalvin Cook. They can build off what Matt Ryan and the Falcons did, with a more cautious attack, and when you put it together, they may not even need 30+ to come out with a win.
Prediction: Vikings, 23; Lions, 20 – Stafford and the Lions losing back-to-back games in close fashion? The Vikings simply have too much going for them. Darius Slay could contain Adam Thielen or Stefon Diggs, but not both. Even if he may be a tad bit under established, Case Keenum simply has too much artillery to allow this game to slip away. Minnesota should be able to take control of the NFC North here.
Be on the lookout for Part Two of the predictions blog later this week. The goal for this week is to post a new blog each day. Thanks for reading.
Melo, out.
---