Revisiting My Ignorance: Looking Back on 2016-17 NBA Season Predictions...
It's almost that special time of year again! NBA season sets to tip off in a little bit more than a month, which means a few things. For starters, our favorite gladiators of the hardwood will soon return to form, we'll have both NBA and NFL season to forward to (among others), and last but certainly not least:

You get to watch me come up with predictions that are essentially doomed from the start.

Prior to that prediction blog, though, let's see just how badly I whiffed on last season's fifteen predictions. Throughout the course of the season, some of them ran through my mind, with much regard on how ridiculous I can be sometimes.
I'll be going along, as well as keeping up with the percentage, that represents just how bad this could get. Needless to say, this should be fun. That being said, if there's anything we can learn from our hardwood heroes is this: if at first you don't succeed, try try again. One quick foreword, and we'll get into it.

The links to the three-part prediction blog will be down below. Regardless of views, likes, comments, whatever it may be, I'm on a personal mission to blog once a day, and see how it turns out.

https://www.sportsblog.com/fergsportsblog/15-predictions-for-the-2016-17-nba-season-vol-1-/https://www.sportsblog.com/fergsportsblog/15-predictions-for-the-2016-17-nba-season-vol-2-/https://www.sportsblog.com/fergsportsblog/15-predictions-for-the-2016-17-nba-season-vol-3-/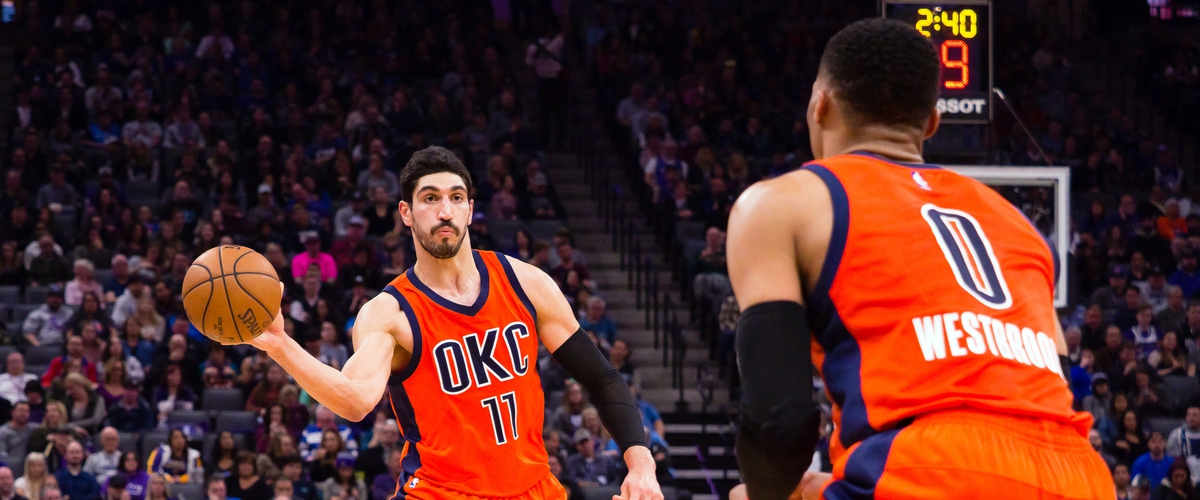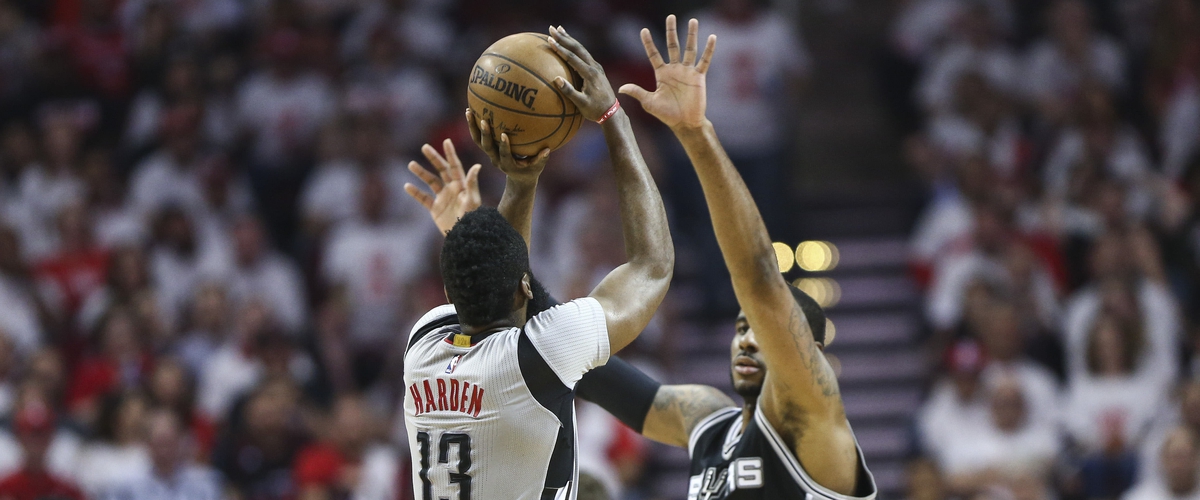 • 3) The Houston Rockets will miss the 2017 Playoffs entirely...
Verdict: Epic, epic fail.

I'd like to say that I wasn't too far off, but missing the Playoffs, and snagging the third-best record in the Western Conference and barely falling short of the Western Conference aren't even marginally close. Heading into the 2016-17 campaign, I'd anticipated James Harden struggling to carry a team full of defensively-challenged castoffs. As it turned out, each of Houston's core players peaked at the same time.

The word "peaked", actually, may not do it justice. James Harden pieced together a third consecutive MVP worthy season, Eric Gordon won the Sixth Man of the Year award, and the likes of Ryan Anderson, Clint Capela, and even coach Mike D'Antoni contributed at the tops of their game. Three predictions in, and I'm not looking too good.
"How Wrong Was I?" - 1/3, 33.3%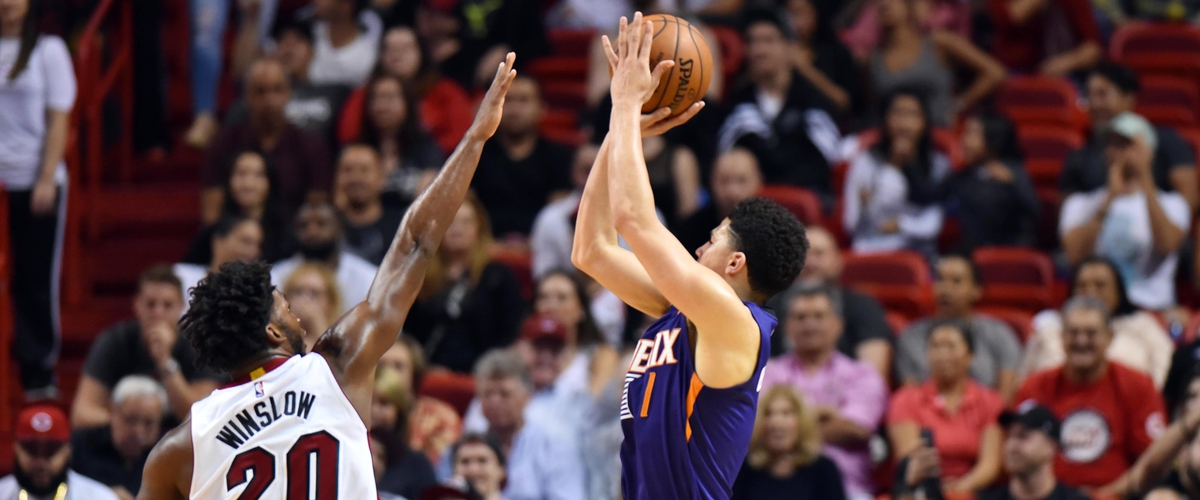 • 4) Devin Booker will become the NBA's next breakout star
Verdict: Somewhat; let's go half a point.

Doesn't get more vague than this, apparently. In many ways, Devin Booker broke out, averaging well over 20+ PPG, and helping lead the Suns to a promising, yet unfulfilling season. He boasts a solidified claim as a top-10 SG in the game, and shoots the ball at such a proficient rate, a shade under the likes of Curry and Thompson. There are still strides to make around his overall game, but the trajectory of his career is off on the right foot, for sure.

On the other hand...

The likes of Giannis Antetokounmpo, Karl-Anthony Towns, Rudy Gobert, and Nikola Jokic seemingly produced bigger breakouts than the former Blue Devil did. More specifically, they have more well-rounded games, and a few of them have been able to lead their teams to the postseason. This one's a toss-up; half right, half wrong. I promise to not be as vague this season.
"How Wrong Was I?" - 1.5/4, 37.5%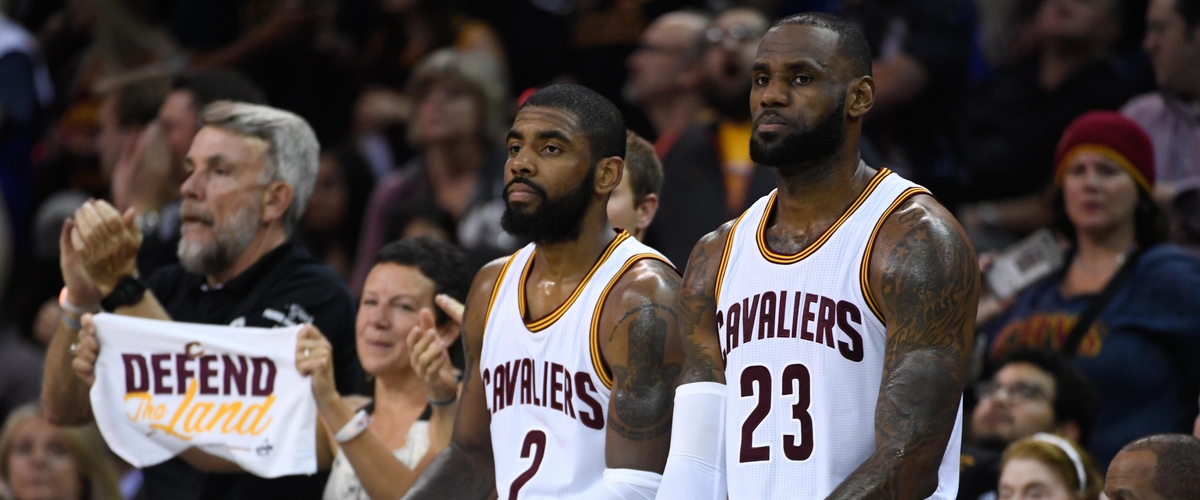 • 5) Kyrie Irving will lead the Cavaliers in scoring.
Verdict: Hmm. Risky move, and I'm paying for it.

At the time of last season's tipoff, this prediction seemed so realistic. Understanding that LeBron James would be looking to take a lesser role until the Playoffs, and the fact that Kyrie Irving actually shot more times per game than James led me to the conclusion that Irving would assume the first-option scoring load on Cleveland. Man, oh man was I close.

You guys ever a term known as "efficiency?" I know I sure didn't.

Irving finished up the 2016-17 season averaging 25.2 PPG on 19.7 shots and 47.3% FG, Not too shabby at all, until you consider that James ended up pouring in 26.4 PPG on 18.2 shots and 54.8% FG. I knew that I was going out on a limb, and expected to be proven wrong, but it feels good to be that close.
"How Wrong Was I?" - 1.5/5, 30.0%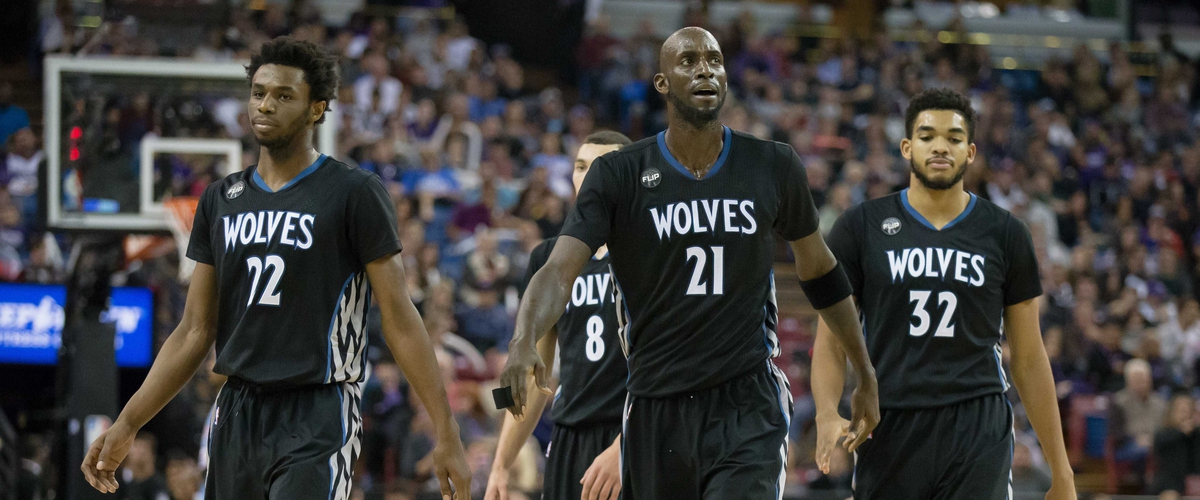 • 6) The Minnesota Timberwolves will make the 2017 Playoffs.
Verdict: Just yucky. I'm approaching DeAndre Jordan free-throw like bad.

If you were to tell me it'd take 41 wins to snag the eighth and final seed in the Western Conference Playoffs heading into last season, this prediction would've been golden. Similar to this year, the Timberwolves are absolutely oozing in talent, though experience was hard to come by. Even with the likes of Karl-Anthony Towns, Andrew Wiggins, Zach LaVine, and Ricky Rubio, there simply wasn't enough defense to come by.

Mind you, the Timberwolves lost games by a margin of 1.1 points (106.7 to 105.6), and always struggled to hold onto games. Michael Rand of Star Tribune brought out that the Timberwolves finished last season at 24-22 in games in which they held a double-digit lead. That lets me know I wasn't reaching to far, though the addition of Jimmy Butler and George Hill make this a safe bet this time around.
"How Wrong Was I?" - 1.5/6, 25.0%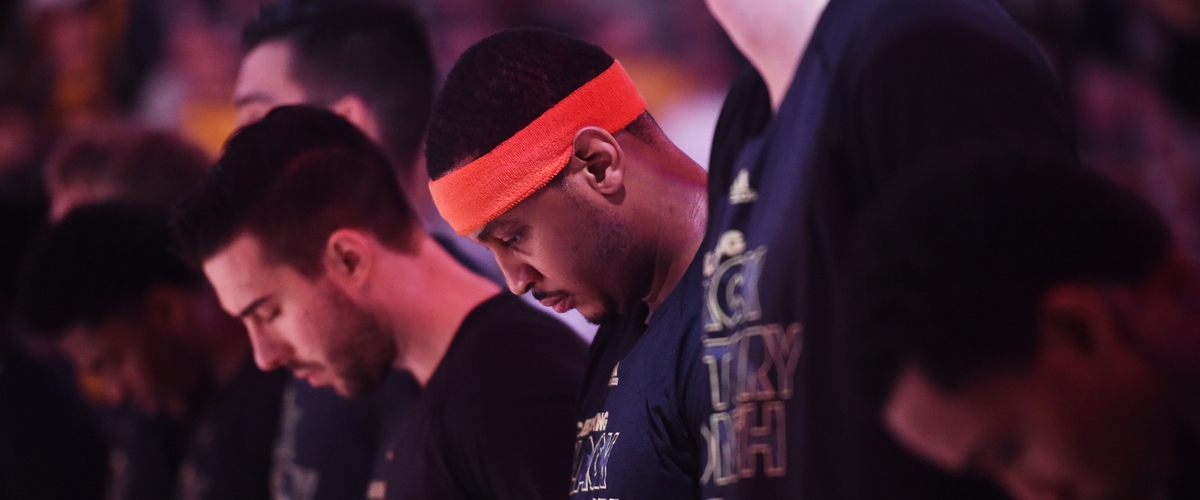 • 7) Carmelo Anthony leads the Knicks to a Playoff series victory this season
Verdict: Predictions aren't for everyone, kids!

Don't mind that wall that you just heard get punched. I am officially 1.5 out of seven predictions, looking, ironically as bad as last season's Knicks did. I can take some solace in knowing that there were a number of experts who bought into this same hype. It looked like a team with Carmelo Anthony, Derrick Rose, Joakim Noah, and Kristaps Porzingis in a muddled East would be able to make some significant progress heading into the year.

Had this have been 2011, I'm sure this would've been spot on.

Unfortunately for Knicks fans and myself, there was only one basketball to go around, and little-to-no defense to pair with it. New York got off to an impressive start, but right around the time of 2017 rolling around, the wheels fell off (pun intended), sending the Knicks right back into futility. I've got to get one right sooner or later.
"How Wrong Was I?" - 1.5/7, 21.4%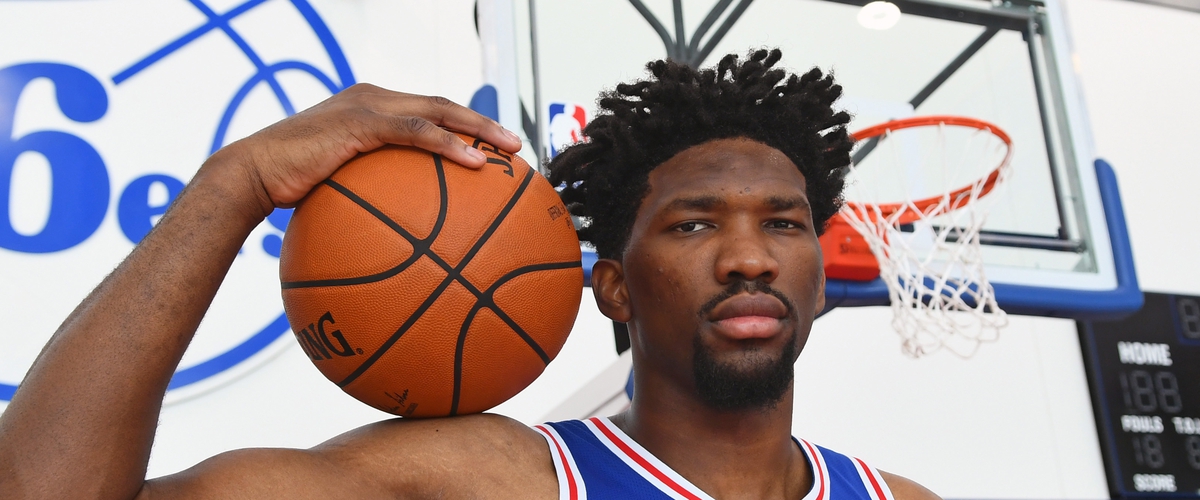 • 8) The Philadelphia 76ers finish with the league's worst record once again
Verdict: Google searching how to stay calm while blogging

When it rains, it pours, apparently. Not only did the Philadelphia 76ers not finish with the league's worst record, but there were some points around February when Joel Embiid had much of the city "talking about Playoffs."

Not the Draft, not the Draft. But Playoffs.

You'll have to excuse my Allen Iverson fandom here. In all seriousness, only eight games separated the 76ers from the worst record in the NBA, and at the time, the surprise party better known as Joel Embiid didn't seem like a strong reality. While it goes down as another prediction gone wrong, Embiid, Saric, and the rest of the crew made up for it with entertainment. Should they sign Iverson to a 1-year deal, then we can start talking championships, though. And not a moment sooner.
Brace yourselves for this:
"How Wrong Was I?" - 1.5/8, 18.7%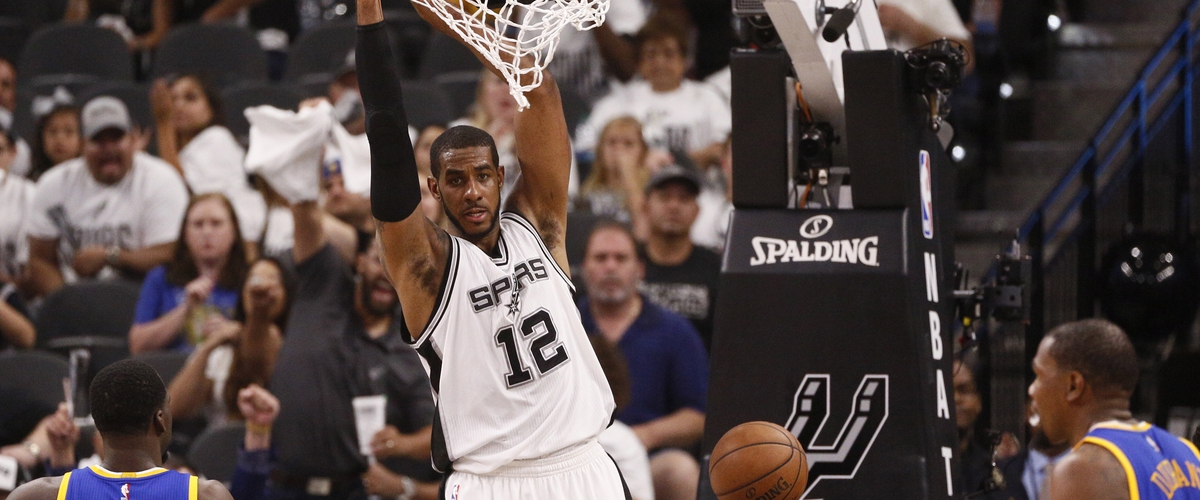 • 9) Contrary to popular belief, this season won't come down to just the Cavs and Warriors.
Verdict: Please leave a message after the beep.

If I have any credibility left, let me just argue that if not for Kawhi Leonard's ankle injury, that NBA Finals may've looked a bit different. Looking ahead to the 2016-17 campaign, it appeared that the Spurs, Clippers, Bulls, Raptors, Knicks, and Celtics would have made significant strides towards derailing a third consecutive Cavs/Warriors trilogy.

We all know how it turned out. Golden State paired perfect depth with near perfect health, and got the predicted result. Looking back in hindsight, this was an awful prediction. There was just too much star power to go any other way, and the same could possibly be said for this season. Note taken.

Before we torture ourselves with the new percentage, I am guaranteeing a correct prediction at some point again this blog. What have I got to lose?
"How Wrong Was I?" - 1.5/9, 16.6%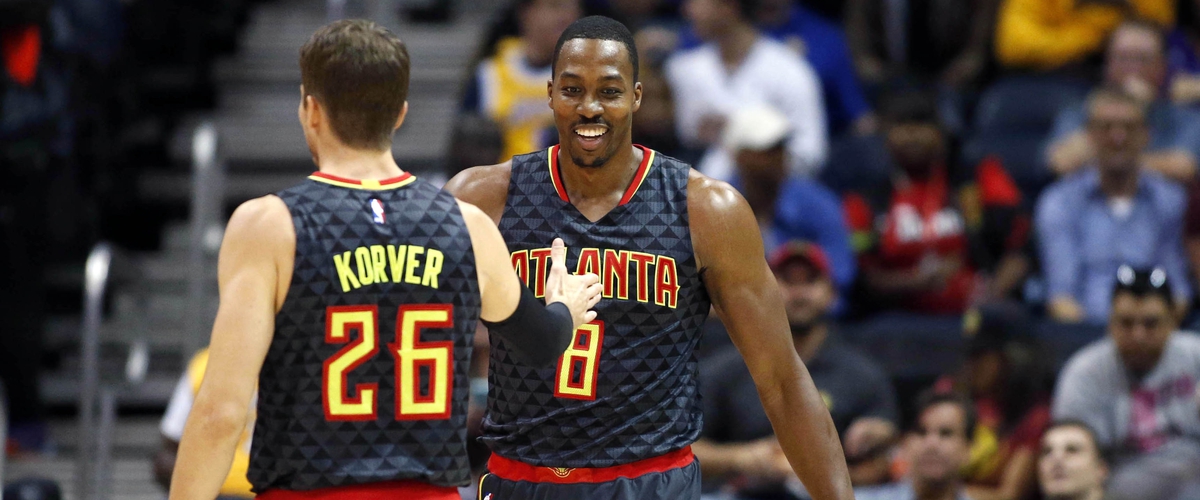 • 10) The Dwight Howard era in Atlanta will be a disappointment.
Verdict: Can you say winning streak?

The off-season narrative for Dwight Howard's homecoming sounds eerily similar to this season. Experts harped on Howard's presumed motivation, and how he'd fallen in love with the game of basketball again, and so forth. Even as a fan of the 8-time All-Star, this one wasn't hard to see coming.

Anytime a player's game is predicated on athleticism, and there are little-to-no strides towards reinvention, it spells doom. Howard obviously has the work ethic and talent to remain a top-10 C in the NBA, but hasn't developed a consistent jump shot under any circumstances.

On the surface, Howard's season wasn't awful: 13.5 PPG, 12.7 RPG, 1.2 BPG, and a career-high 63.3% FG. In the end, though, the season ended just as each of Atlanta's does. A mediocre, premature finish to the season, and as the Playoffs went on, it became painfully obvious that the "Dwightmare" had followed Howard from Los Angeles and Houston to Atlanta. He should return to form in Charlotte, but only time will tell.
"How Wrong Was I?" - 2.5/9, 27.8%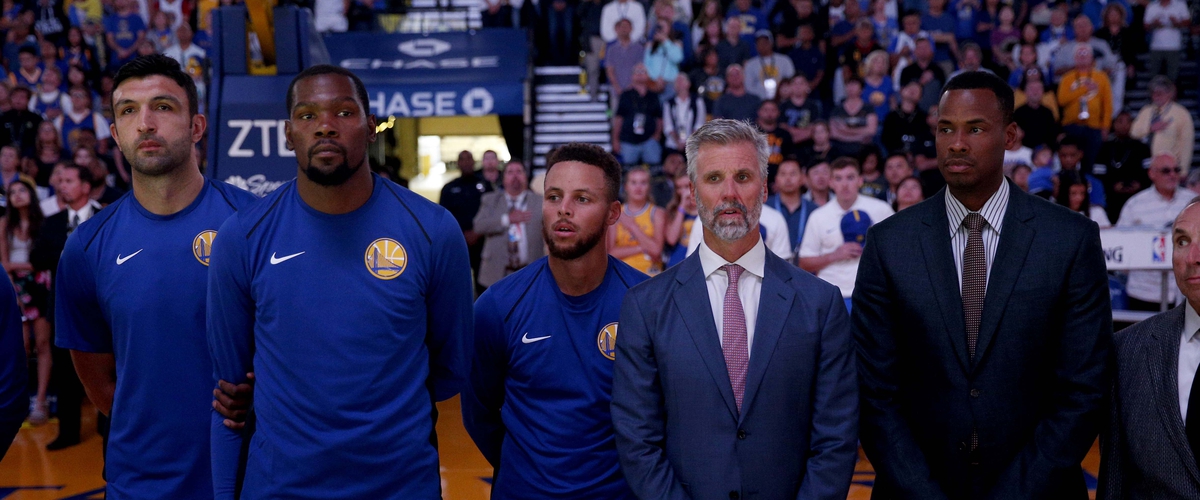 • 11) The Warriors won't crack 70 wins this season.
Verdict: Is it getting hot in here?

While the reigning champion Warriors obviously aren't concerned with this, it feels good to go out on a limb and hit on a prediction correctly. On the surface, adding a former MVP Kevin Durant to a 73-9 team was pretty much the equivalent of going from a Maserati to a Lamborghini. Either way, the Warriors would be the favorites, and proved it throughout the season.

Admittedly, both the injury to Kevin Durant, and the lack of priority to another "meaningless" regular season attributed to me hitting this one, but at every turn, observers around the league had the Warriors pegged for another season north of 70 wins. I knew they'd come close, and 67-15 was the ultimate result. No matter how you slice it though, I'm two of my last two, and this keyboard is starting to smoke a little bit."
How Wrong Was I?" - 3.5/10, 35.0%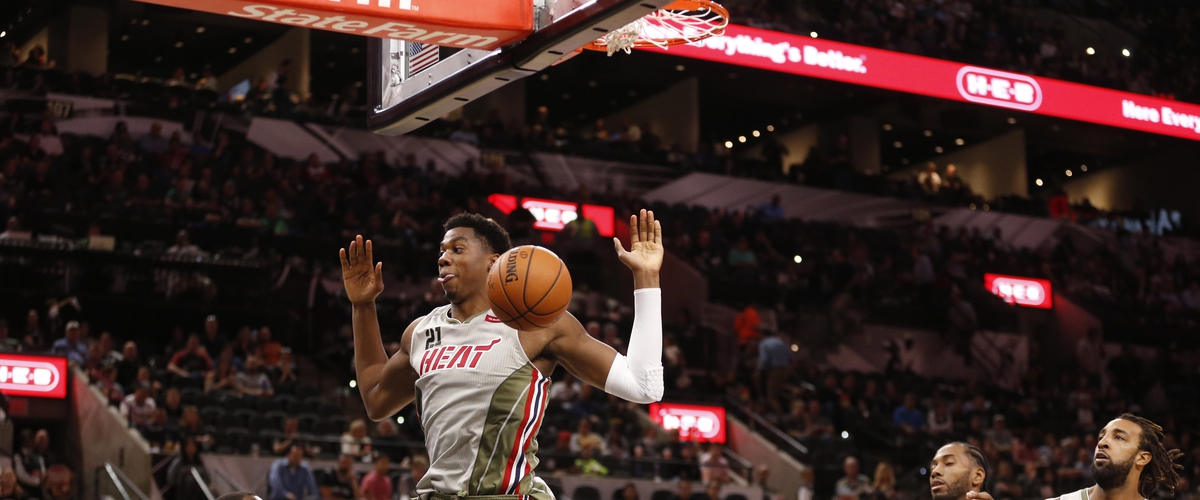 • 12) Hassan Whiteside will emerge as an MVP candidate.
Verdict: I wasn't the brightest tool in the shed last year.

Hassan Whiteside put together yet another standout season in 2016-17, averaging 17.0 PPG, 14.1 RPG, and 2.1 BPG, and even that wasn't enough to elevate the skilled big man into that upper echelon of MVP candidates, or even the All-Star Game for that matter.

As maddeningly exciting as Whiteside is, he lacked a few facets needed to solidify himself as an MVP candidate: the team success, groundbreaking offensive numbers, and the abundance of standout moments the way the likes of Russell Westbrook and James Harden were able to compile. It doesn't seem realistic to fathom Whiteside's numbers increasing substantially as far as wins, or individual statistics. All things considered, this is one of those throwaway predictions in which I got a tad bit too bold.
"How Wrong Was I?" - 3.5/11, 31.8%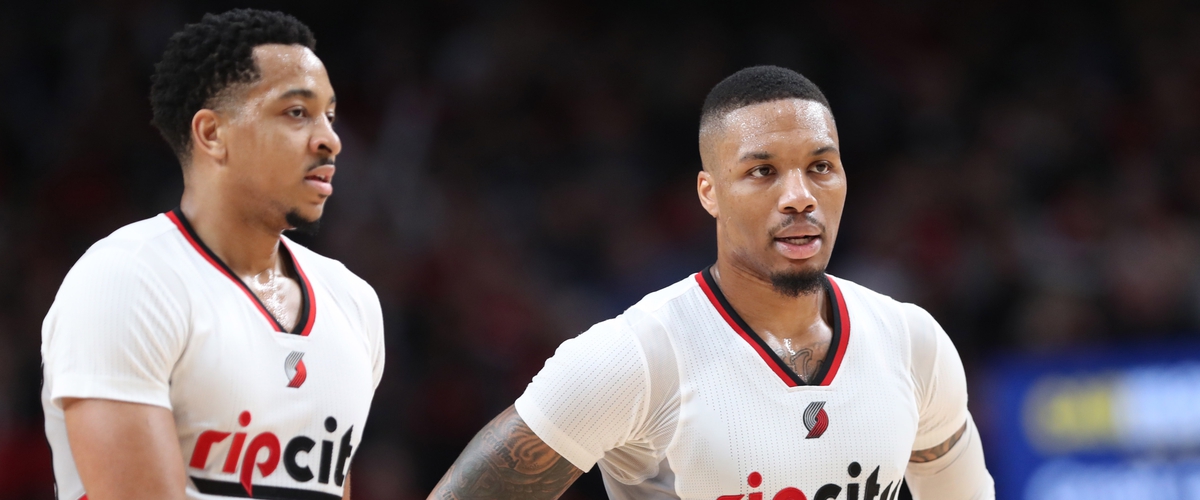 • 13) Portland will have two All-Stars this season.
Verdict: One of the dumbest predictions that I'd do all over again.

Regardless of whether they admit or not, experts always have at least one "homer pick", an extremely optimistic prediction based around their favorite team or player. After marveling over how incredible both Damian Lillard and C.J. McCollum are on the offensive side of the ball, it seemed realistic at the time to assume the Blazers could have two representatives in last year's All-Star Game.

They ended up with a grand total of 0.

In many ways, the turbulent season out in Rip City left the two of them empty handed. Both guards had career seasons, and helped the Blazers get to the Playoffs for a fourth consecutive season, but Lillard was "robbed", if I can say so myself, of an All-Star trip, and McCollum fell victim to a deep assortment of talent in the backcourt, a lack of popularity, and an all-around successful team season.

Don't be surprised if you see this prediction in the upcoming 2017-18 prediction blog. After watching 82 games worth of these two victimizing opposing guards, it simply never seems out of the realm of possibility.
"How Wrong Was I?" - 3.5/12, 29.2%

Just a forewarning. It's about to get uglier than it has been already.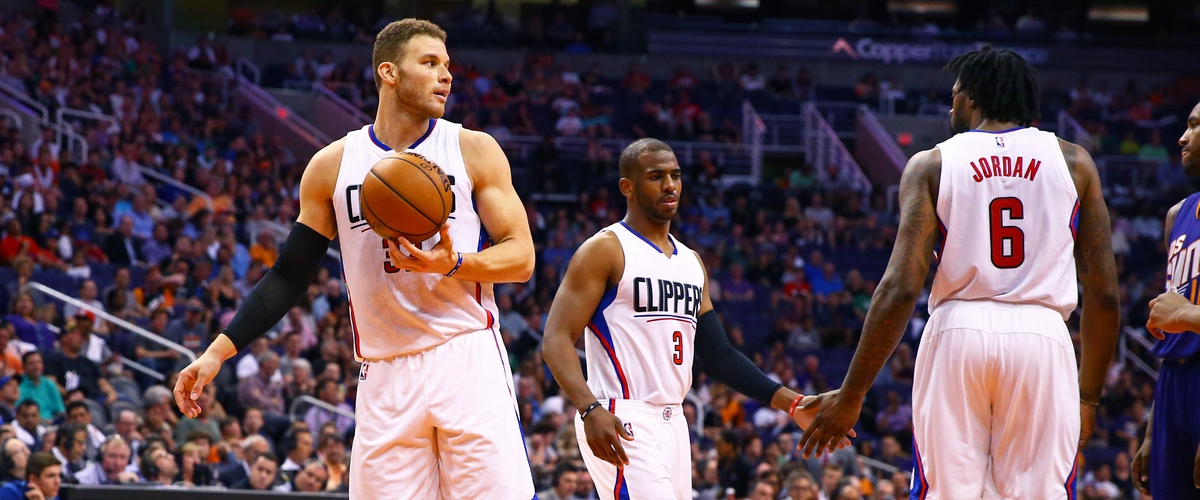 • 13) The Clippers make the Western Conference Finals
Verdict: You've been warned already.

Since the arrival of Chris Paul, the Los Angeles Clippers have been providing heavy doses of fool's gold for experts around the league. For a team with - give or take - three All-Stars in Chris Paul, Blake Griffin, and DeAndre Jordan, and high-level role players such as J.J. Redick and Jamal Crawford, the Clippers don't have much substance to show for the talent.

Obviously, it isn't all their fault, considering Blake Griffin has been hampered by postseason injuries in 2013, 2016, and 2017, and then Paul in 2015 and 2016. Still, they've had chances to breakthrough, and for early stretches of the 2017 campaign, it'd looked legitimate. I was never crazy enough to place them ahead of the Warriors, per say, but it seemed feasible at the time.
"How Wrong Was I?" - 3.5/13, 26.9%

• 14) The Jazz injuries and depth cause them to miss the Playoffs.
Verdict: If you leave, take me with you.

Talk about a hit-and-miss. Not only did the Utah Jazz clinch a Playoff spot, and win a Playoff series, they also had their best season since the days of that amazing pick-and-roll duo back in the day. Carlos Boozer and Deron Williams, indeed.

All jokes aside, though, it appears that most of my predictions may be a year off schedule. This season, I can more confidently say that the Jazz won't snag one of those Playoff spots this year.

On the talent of Gordon Hayward and Rudy Gobert, alongside a solid supporting cast, the Jazz finished at 51-31, and played meaningful basketball well into May. Safe to say, I might've underestimated them a tad bit. Just maybe.
"How Wrong Was I?" - 3.5/14, 25.0%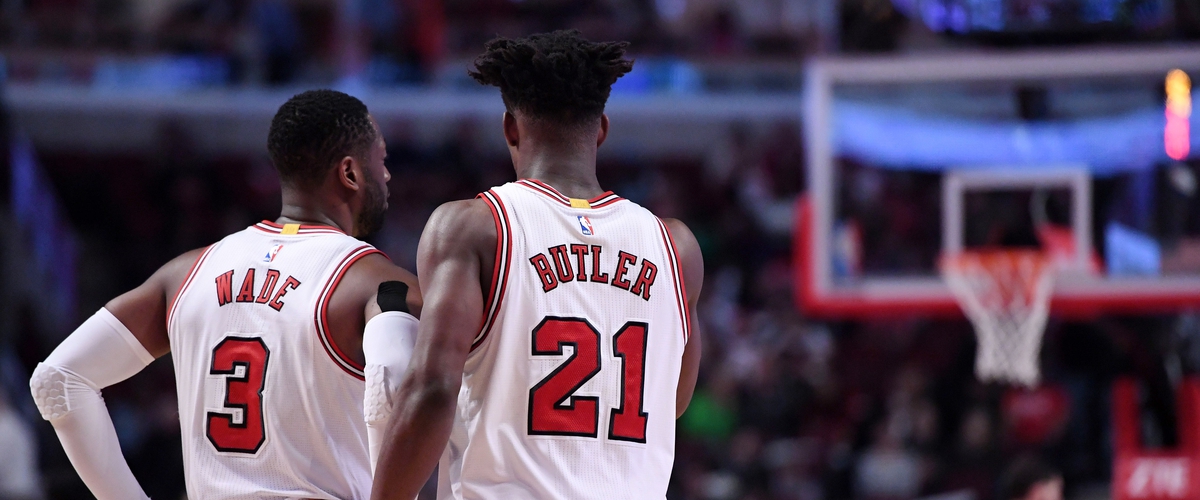 • 15) Chicago will be the team that no one wants to face in April.
Verdict: I can explain?
I know what you're thinking, but for the record, this one actually wasn't as far off as you may have thought. In fact, the Bulls could've been the team no one wanted to face, if not for Rajon Rondo's thumb injury.

Remember, the Bulls took a surprising 2-0 series lead with back-to-back wins on the road, before the wheels came off in Chicago. Obviously, that trio of Jimmy Butler, Dwyane Wade, and Rajon Rondo showed up a few years late, and limped to a mediocre season, but there were a number of analysts on the bandwagon heading into the season. Here's a common prediction that many of us fell on.
"How Wrong Was I?" - 3.5/15, 23.3%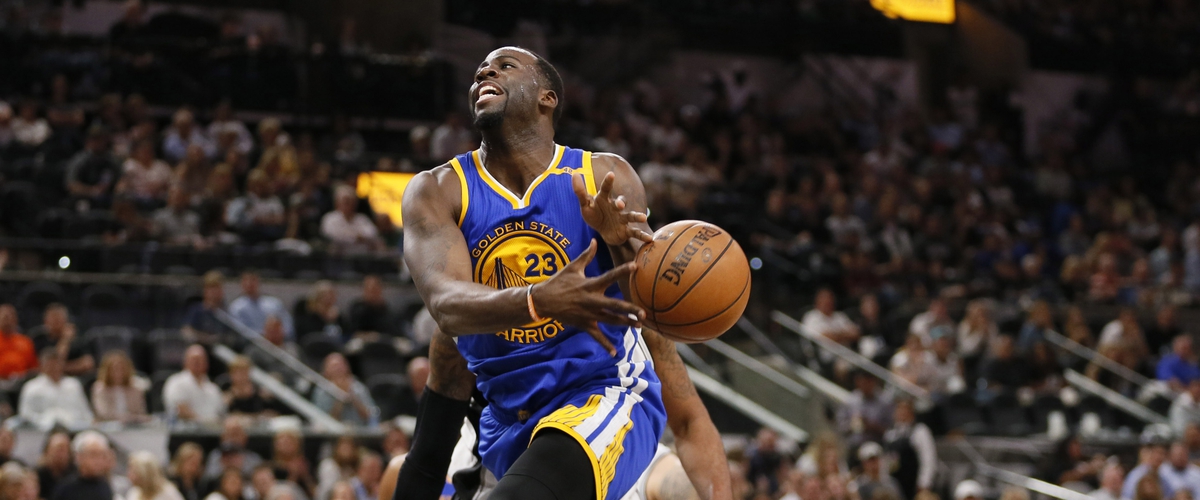 Miscellaneous Award & Playoffs Predictions
Here's how I eventually believed the award predictions would go down. Seeing as though I've only hit on about 1/5 of my predictions, I'm hoping for a miracle. Let's see how it went down.

KIA Most Valuable Player - Russell Westbrook, OKC; 4-of-16
Most Improved Player - Harrison Barnes, DAL; 4-of-17
Rookie of the Year - Brandon Ingram, LAL; 4-of-18
Defensive Player of the Year - Draymond Green, GSW; 5-of-19
Coach of the Year - Tyronn Lue, CLE; 5-of-20
Sixth Man of the Year - Enes Kanter; 5-of-21
Executive of the Year - Bob Myers; 6-of-22

West Playoff Teams - GSW, SAS, LAC, POR, OKC, DAL, MEM, MIN
Correct: 6-of-8

East Playoff Teams - CLE, TOR, CHI, NYK, BOS, IND, ATL, DET
Correct: 6-of-8

NBA Finals Prediction: CLE over GSW in 7; 18-of-39
Overall Total Prediction Record: 18-of-39

All in all, this was certainly a blast to both predict, and then reflect. The opportunity to redeem myself after a rocky "rookie year" per se, is something that I look forward to. With the season set to tip off in his five days, excitement is at an all-time high. Hopefully, I've given you guys something to enjoy until that day comes. Have a great day, and I'll see you in the next one.

Melo, out.
---