Lamar Jackson's Clock has Struck Midnight
The better team won today, and that was the Chargers.
Phillip Rivers and the Chargers did exactly what they needed to do to win on the road all season, and they showed it again today with their will to fight till the end. Interestingly, this game puts the Chargers at 9-0 in games outside Los Angeles, with their only road loss coming against the L.A Rams.
As for the Ravens, the future is uncertain. Ozzie Newsome, the man who built the team as we know it, and long time player/GM for the Browns/Ravens, will be retiring. He leaves a huge hole in his wake, and the Ravens could easily fall into the armpit of the NFL if they don't find a good replacement, despite their key pieces on defense. John Harbaugh does not deserve to be fired. But if he does win at least 11 games and a playoff win with this Ravens, he will be shown the door.
However, this Chargers team could easily wind up in the Super Bowl. If the Chiefs hadn't been so prolific at offense this year, the Chargers would have been an easy #1 seed. Second Year coach Anthony Lynn has a lot of Super Bowl experience as a player for the Broncos in the late 90's, and has completely turned around this Chargers team.
Lamar Jackson, however, was they key player that destroyed the Ravens' chances. The 21-year old looked like a deer caught in the headlights the first three quarters as an expertly coordinated defense stripped him from a seemingly running back who could throw in the regular season to just plain a running back. His offensive line crumbled and allow four fumbles, two lost as well as seven sacks. The Chargers secondary was excellent as well causing an interception and only 194 passing yards.
The referees in this game made it clear, it was going to run at their pace. From fumbles being overturned to touchdowns being put on the board the refs, they controlled this game. They made the game Longer than it should have been, and while I don't disagree with any of the calls I believe it took them too long to review them, causing momentum to decrease for both sides.
Ultimately if this Chargers team can beat the Patriots, I believe they will wind up in the Super Bowl. Phillip Rivers is ready to prove he can win before he retires, and now is his time to do it, and he should and will take advantage of it. He is too old to keep doing this, he needs this win NOW. But Tom Brady is the GOAT, and you can never count him out.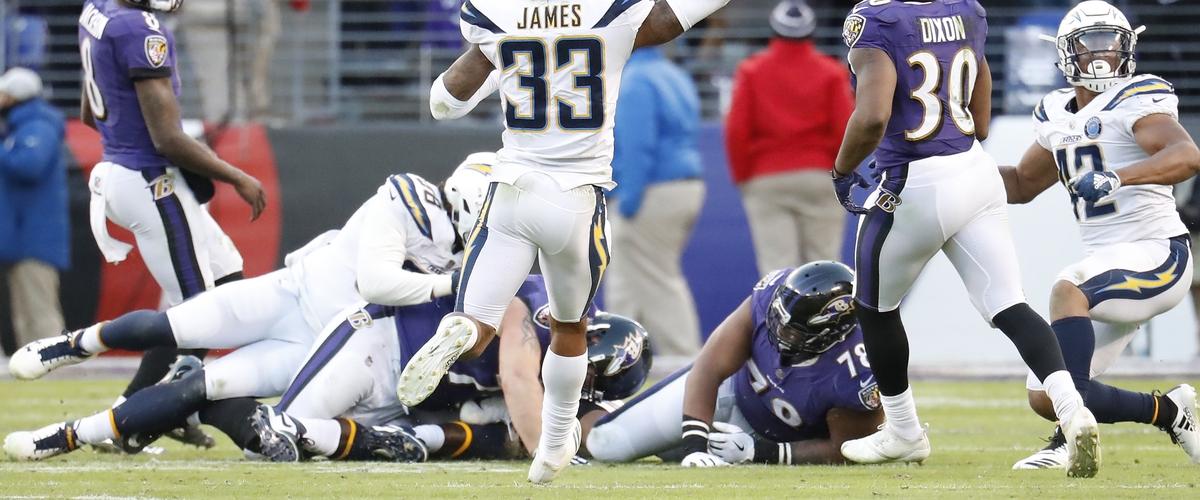 ---