Falcons 2 round Draft Outlook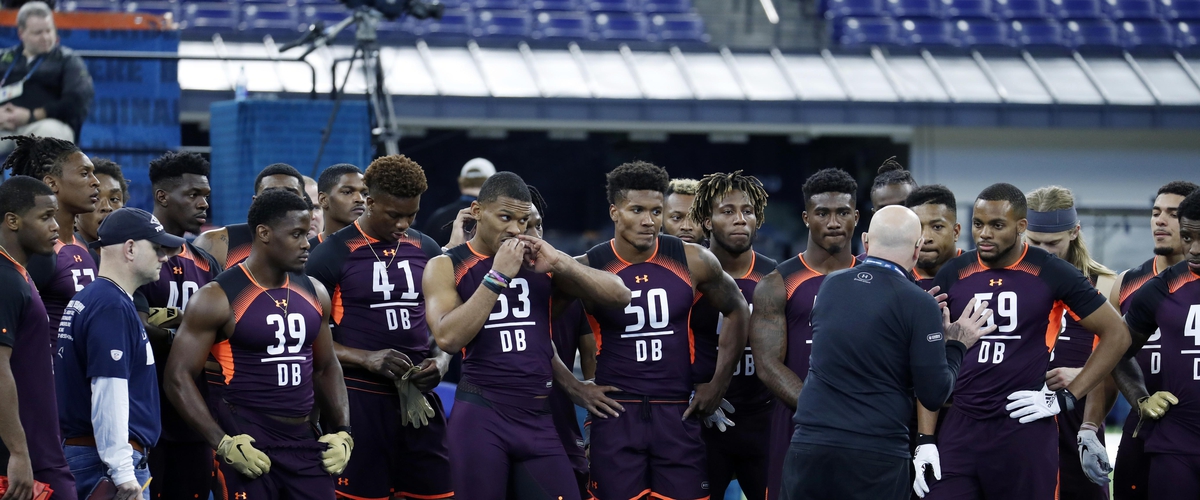 With the conclusion of the combine, we are only about a month out from one of the most intriguing drafts in a few years with an extremely deep and athletic defensive class. Any team looking to build a strong defense should be in a great place to add key members to their core that can make an impact day 1. One of these teams in desperate need of some depth on defense is the Atlanta Falcons.
With the recent release of Robert Alford, the Falcons must find another key defensive back to fill the hole left by his departure. I believe the Falcons will be looking for a more consistent talent that will also be less prone to penalties. Although it would be nice for an elite interior defender to fall to Falcons in the 14 spot, guys like Ed Oliver, Quiennen Williams, and Rashan Gary will be falling off the board quickly with other teams needing this talent on their defense. Also with swirls of rumors of the Chiefs releasing elite pass-rusher Justin Houston, I believe the Falcons will be making a strong push to sign the home-state hero.
With all of that being said I believe the Falcons will forgo gambling on an offensive guard and go with the safe choice of Deandre Baker in this spot. Baker was an elite talent at the University of Georgia with tremendous ball skills and lock down man to man capabilities to shut down any teams second receiving option which is crucial in the NFC South with amazing quarterback talents and receiving corps.
Going in to the second round the Falcons will for sure need to solidify a strong interior presence whether that be on the offensive or defensive side. If going with an offensive lineman I expect the team to invest in an efficient blocker day 1 with plenty of space for growth such as Elgton Jenkins of Mississippi State or an interior guy to pair with Grady Jarrett such as Christian Wilkins who seems to often get overlooked causing him to fall to the Falcons. His versatility on the line will be just what the Falcons will need to mix things up on the line and provide solid interior pressure and run-stopping capability.
If the Falcons were able to make a big splash play for the off-season and sign Justin Houston this would be a huge step in solidifying the linebacker corp with Houston, Jones, and Campbell relieving some the pressures felt by the defensive line leaving more flexibility in the Falcons draft day approach.