No Pack No?- Predicting the NFC North for 2017
The Chicago Bears will win the NFC North!
Now that i have your attention, let's talk about something real. I think this division is another super competitive one, in which 3 teams can legitimately win it. Both the Packers and Lions made the playoffs last year and the Vikings had a .500 record after losing their starting running back and quarterback early on. So who will reign supreme in the North? The only way to find out is to keep reading a blog about my opinion,(Obviously sarcasm), so let's get to it!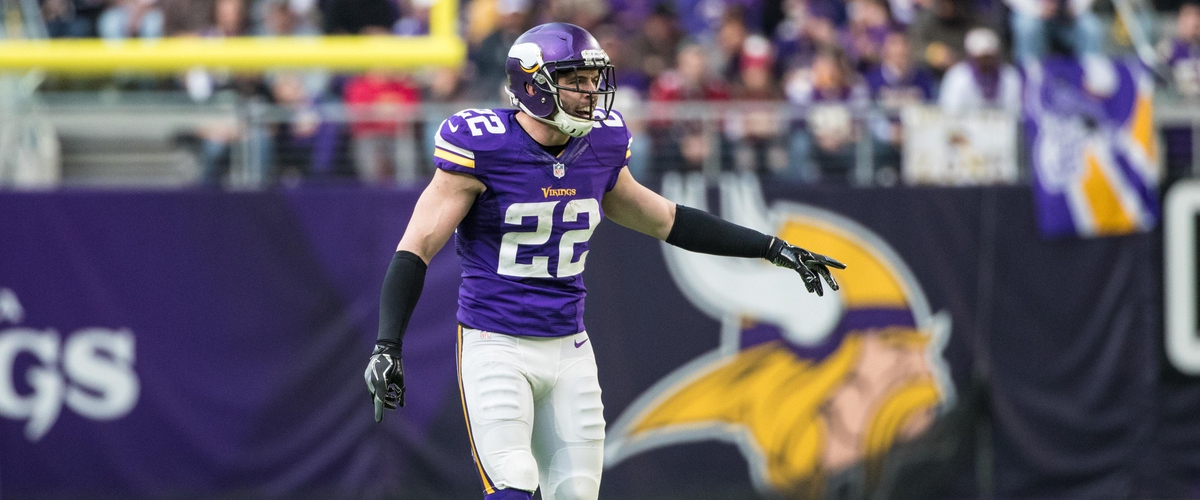 1st Place: Minnesota Vikings, 11-5
Call me crazy but I actually believe defense matters, and if you're talking about defense then you have to talk about the Vikings. The Vikings defense gave up the 3rd fewest YPG and 6th fewest PPG, while also being 7th in takeaways. That defensive unit will be strong again with young stars like Anthony Barr and Eric Kendricks at the linebacker spots, and guys like Linval Joseph and Everson Griffen playing at all-pro levels on the defensive line. You put that superb front seven with a secondary that has guys like Xavier Rhodes and arguably the best Safety in the game in Harrison Smith, and you're looking at another year as a top 5 defense.
The big problem Minnesota had last year was being consistent on offense, but to be fair, that would be hard for any team when your starting qb goes down and his replacement only has ONE WEEK to learn Norv Turner's system. Now in fairness to Sam Bradford, he had the best year of his career. Bradford stayed healthy behind the worst offensive line in football, and also didn't turn the ball over hardly any, throwing a career low 5 interceptions. You also have to take into account that the running game was abysmal both with Adrian Peterson, and after he went out with an injury. Some people think Teddy Bridgewater might not ever be able to play football again, while others think he's making good progress after a devastating knee injury caused him to miss all of 2016, but one thing's for sure and that is that this is Sam Bradford's team for 2017.
When you look at what Minnesota did in the off-season, the first thing they did was try to patch up the offensive line by getting tackles Mike Rimmers from Carolina, and Riley Reiff from Detriot. The Vikings also brought in Green Bay Packers defensive lineman Datone Jones on defense, and signed Latavius Murray to fill the void of the Adrian Peterson departure. But that's not all they did to sure up the running game, with their first pick in the 2017 NFL Draft, which was a 2nd round pick, the Vikings selected running back Dalvin Cook from Florida State. Cook fell due to off the field concerns but he was an amazing running back at Florida State, and most people expect him to take over that starting job quickly from Murray. The Vikings hope that 2016 first round pick Laquon Treadwell can actually produce something in year 2, and also signed receiver Michael Floyd recently to bring some reinforcements to the passing game.
While Minnesota could finish behind Green Bay and Detroit, I feel like with the unquestioned best defense in the division, and with the offensive moves they made, that Minnesota is a good bet to represent the NFC North come playoff time.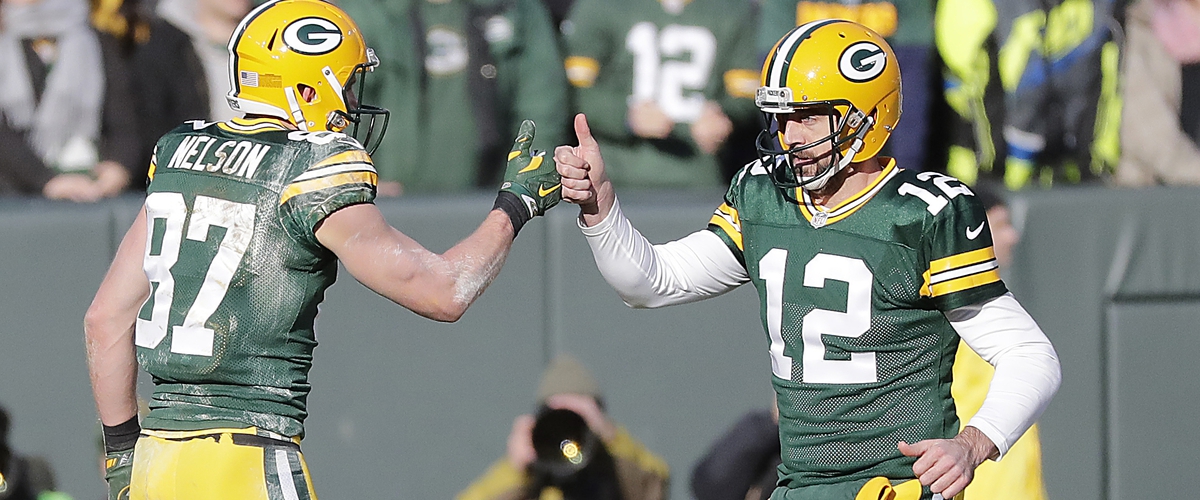 2nd Place: Green Bay Packers, 10-6
I know so many Packers fans read this blog, so before you let me know how wrong my opinion is let me just say, as long as Aaron Rodgers is the QB I could see the Packers on top of the division every season. With that being said, the Packers defense was horrible last season, and they didn't make too many moves in the off-season to try and improve that. When you look at the notable free agents that the Pack let walk you have guys like TJ Lang, Micah Hyde, Eddie Lacy, Julius Peppers, JC Tretter, Jared Cook, and Datone Jones that all left, leaving some holes on offense and defense sides of the football.
Green Bay tried to combat those losses with signing Martellus Bennett, Davon House, Ricky Jean-Francois, and Jahri Evans, along with drafting Kevin King and Josh Jones. After letting James Starks go, and Eddie Lacy signing with Seattle, Green Bay will look to Ty Montgomery and rookie Jamaal Williams to carry the load in the backfield. When you look at Green Bay's offense, I don't really know how you stop it. You have guys like Jordy Nelson and Davante Adams outside, while guys like Bennett and Randall Cobb work the slots. You put all those weapons with the best quarterback in the NFL, and yes I do believe Rodgers is the best, and you have the recipe for a Superbowl contender, until you look at the defense.
If guys like Clay Matthews and Ha Ha Clinton-Dix can get the defense to even be average then Green Bay can make another run deep into the playoffs, but even if they can't I still think this offense is too good for Green bay to miss out on the post-season.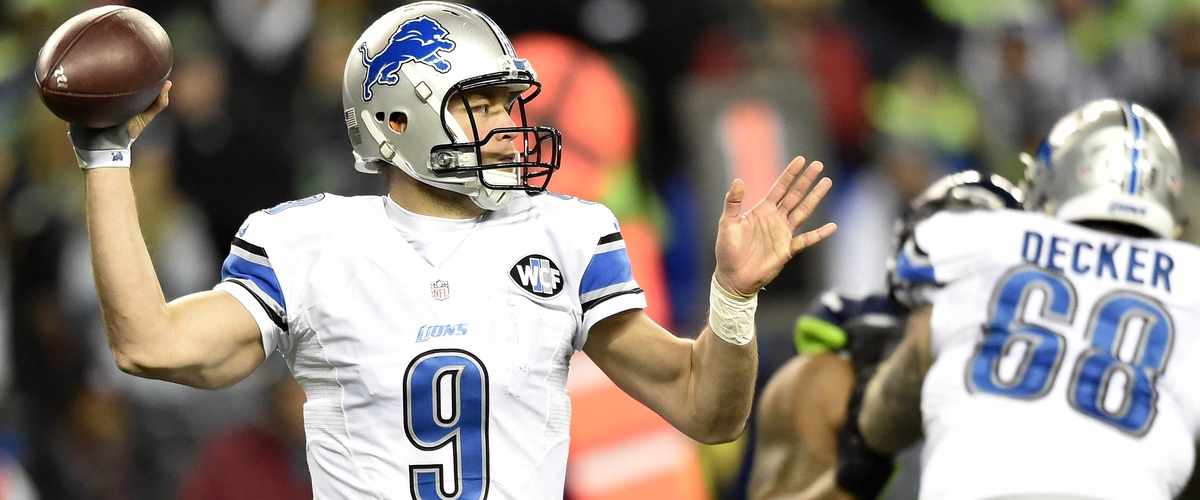 3rd Place: Detroit Lions, 10-6
Man have we come a long way from the Lions being the worst team in NFL history. Detroit is coming off of their first season without Calvin Johnson in quite some time, a season that saw the Lions make the post-season due to breaking the record for most comeback wins in NFL history. Detroit was must see T.V late in the fourth quarter. The Lions had about a middle of the pack defense, and with a Calvin Johnson-less offense Matthew Stafford was able to spread the ball all over the field. Early on in the season Ameer Abdullah went down with an injury forcing the Lions to take a committee approach in the backfield with Theo Riddick, Dwayne Washington, and Zach Zenner carrying the load.
The Lions didn't have many off-season losses but a few that stood out are offensive linemen Riley Reiff and Larry Warford. They also cut longtime linebacker DeAndre Levy after he was unable to remain healthy. The Lions replaced Warford and Reiff with Rick Wagner and TJ Lang, and they also got DJ Hayden to play corner opposite of Darius Slay. The Lions top 2 picks were defensive with Jarrad Davis and Teez Tabor going in rounds 1 and 2.
While Detroit didn't go out and make and huge moves in the off-season, they added some solid players who are going to come in and contribute right away. When you look at how Detroit was able to play last season even with key injuries, it's not hard to see Detroit making the playoffs again, and maybe even being on top of the NFC North when it's all said and done.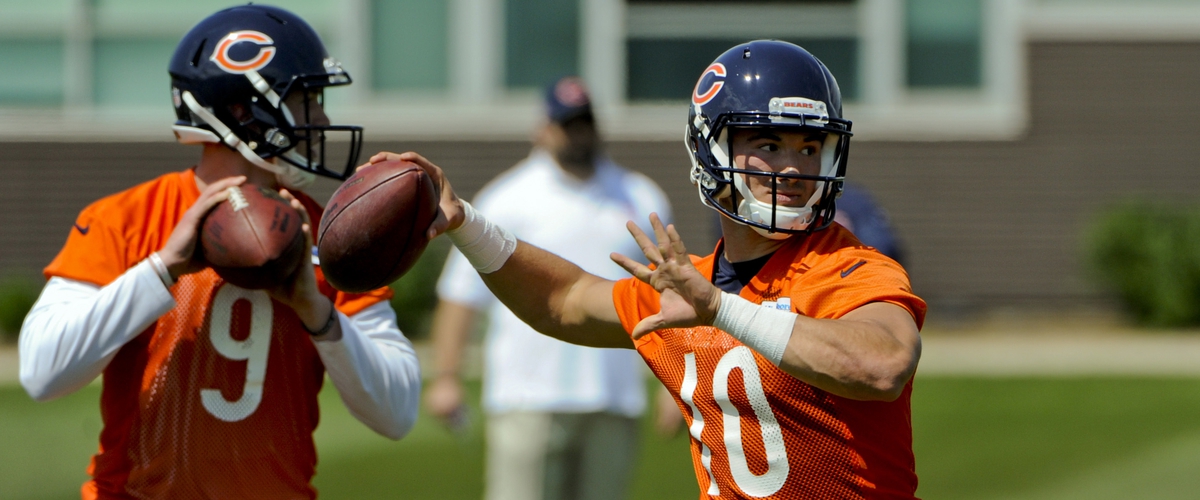 4th Place: Chicago Bears, 2-14
I normally put a picture of the quarterback or the best player up before I talk about the team, but I couldn't really do that for Chicago. The Bears let Jay Cutler go and decided to give Mike Glennon a big contract to be his replacement, or so we thought. Chicago then went in the draft and selected QB Mitchell Trubisky 2nd overall. They traded up 1 spot to get a QB that will sit behind Glennon until the season is so bad they have to throw him into the starting lineup before he is ready. Not only did they have to give up an arm and a leg to select a backup quarterback, but they did it when you had some amazing players who can contribute right away in guys like Marshon Lattimore, Jamal Adams, Malik Hooker, and countless others.
Chicago made some moves in the off-season but none that are really worth mentioning. A big thing they did was let star receiver Alshon Jefferey walk and replace him with Markus Wheaton. I think the Chicago Bears made it clear that they don't care about winning football games anytime in the near future, and we'll probably see John Fox lose his job before the season is over. Now the Bears do have a bright spot on offense with 2nd year running back Jordan Howard, but other than that there isn't much talent on the offensive side of the football. John Fox didn't even know they were going to draft Trubisky until shortly before the draft if that tells you anything about what they think of Fox. So they drafted a QB who didn't look worthy of the 2nd overall pick to backup a guy you just paid 30+ million dollars to, and you didn't go out and get playmakers on the offensive side of the ball, and didn't get any real game changers on the defensive side.
Obviously if Trubisky turns out to be a good quarterback then none of this matters, but I just feel like Chicago is okay with losing games for the next few years and that is why I could see them only winning 2 games this year, and next year, and the year after that.
Well thanks for reading, and again thanks for sharing and supporting. If you haven't checked out my other posts then please take the time to do so! Share if you enjoyed and come back tomorrow when we preview the AFC South, thanks!
---