Predicting the Steelers' 53-man roster after week one of the NFL preseason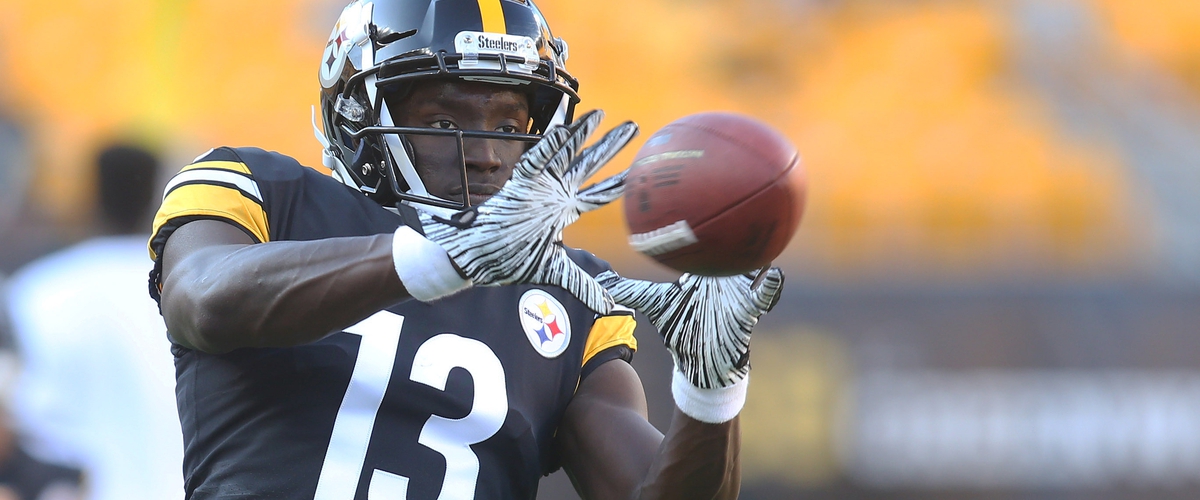 One week into the NFL preseason, some things are crystal clear for the Steelers: James Washington has gotten things figured out, Mason Rudolph has the early lead for the backup quarterback position, and the team is flush with both talent and potential at both linebacker positions.
Some things, however, as clear as mud. Who will be the second and third tight ends? Do they keep six receivers? If so, who are numbers five and six? Who will kick and punt? Is there a safety worth a darn on this roster behind the two starters and, perhaps, Kameron Kelly?
With very limited evidence to go on so far, here are my predictions for the Steelers' 53-man roster after week one of the NFL preseason.
Quarterback: Ben Roethlisberger, Mason Rudolph, Joshua Dobbs (3)
Right now I'm being realistic: after a single game, nothing here is going to change. But if Devlin Hodges continues to look like a man among boys playing scrubs, he's going to force the front office to start considering putting someone on the trading block. That someone has to be Dobbs, who is the only one with marketable regular-season game film. For one more week, I'll go with the status quo, but the telling thing here will be preseason week-two snaps: if Hodges sees the field, I'd say shopping Dobbs is more of an inevitability than a possibility.
Running Back: James Conner, Jaylen Samuels, Benny Snell, Jr. (3)
Nothing to see here. Trey Edmunds looked good in limited action. but who do you replace? Stash him on the Squad and see what next year brings.
Fullback: Roosevelt Nix (1)
Don't assume the Sutton Smith experiment on offense is going to change the team's plans with Nix. He's a strong fullback, and he's a great special-teams player.
Wide Receiver: JuJu Smith-Schuster, James Washington, Donte Moncrief, Diontae Johnson, Ryan Switzer, Diontae Spencer (6)
I'm not ready to anoint Johnny Holton after one 59-yard scamper, though I do have to admit it showcased his speed, agility and -- most importantly of all -- field vision. Much like Hodges, I think he needs to show it more than once. Right now Spencer gets the nod due to his excellent punt return, a duty he could end up sharing with Switzer. Ironically, Switzer's hold on a roster spot should become weaker due to his return ability having been his biggest selling point, but he has an explosiveness that Eli Rogers lacks, which is why I am giving the spot to Switz rather than Rogers, who has a longer tenure with the team.
Tight End: Vance McDonald, Xavier Grimble, Zach Gentry (3)
Despite being the de facto number-two at the position, I think Grimble has the shakiest hold on his roster spot. McDonald is a lock, and Gentry showed some skill in week one. Rumor has it Grimble was on the field at times, but the only evidence of that is the presence of his jersey number being spotted. He may as well have not suited up. The next spot in line is currently a battle between Kevin Rader and Christian Scotland-Williamson, upon which Rader would have a stranglehold if not for a very ill-timed fumble while the Steelers clung to an eight-point lead.
Offensive Line: Alejandro Villanueva, Ramon Foster, Maurkice Pouncey, David DeCastro, Matt Feiler, B.J. Finney, Chukwuma Okorafor, Zach Banner, Fred Johnson (9)
When I posted my line on Twitter prior to the first game, Jerald Hawkins was here. In that game, Okorafor was pretty bad, but Hawkins might as well have not suited up, given how little of a positive impact he made on the field. Johnson has had himself a fine camp and looked good last week, and so he gets the nod over the oft-injured Hawkins.
Defensive Line: Cameron Heyward, Javon Hargrave, Stephon Tuitt, Tyson Alualu, Daniel McCullers, Isaiah Buggs (6)
For now I'll stick with McCullers even though he and Buggs are largely redundant, simply because Shade Tree finds a way to sneak onto the roster every year. However, let's see how Henry Mondeaux looks this week, because he's the current up-and-comer on the defensive line.
Outside Linebacker: T.J. Watt, Bud Dupree, Anthony Chickillo, Olasunkanmi Adeyini, Tuzar Skipper (5)
Skipper showed what everyone expected: he's a strong pass rusher. He didn't show a whole lot more, though he was decent against the run. Still, with four solid and at least adequately well-rounded OLBs already in the list, I think it's okay to take on a specialist like Skipper and hope you can make him serviceable enough against the run and in coverage to use him as a replacement in the case of injury, while giving him some snaps in obvious passing situations to take advantage of his greatest skill. Sutton Smith will go to the practice squad.
Inside Linebacker: Vince Williams, Devin Bush, Tyler Matakevich, Ulysees Gilbert III (4)
You read that right: no Mark Barron. This prediction is tenuous right now, though, as Matakevich is going to have to show out again like he did in game one, when he was a beast on the field. The reality is Barron was signed to give the team speed at ILB, but Bush does exactly that, only on a grander scale. Gilbert is no slouch in the speed department either, and if he can grown into the coverage aspects of the position, keeping Dirty Red as a backup to Williams and Gilbert as a backup to Bush is a viable option. But this is the prediction most likely to change in game two. More than likely, if any incumbent is forced out by Gilbert, it will be Matakevich.
Cornerback: Joe Haden, Steve Nelson, Mike Hilton, Cameron Sutton, Justin Layne (5)
Artie Burns is a former first-round pick and is having, by most accounts, a very good training camp/preseason. But who in this group is he going to unseat? Layne's struggles so far have been transitioning to zone coverage from his natural man skills, and he's not likely to see the field much this year anyway, as Haden and Nelson have the outside positions locked down and Sutton can back up both of those and the slot. Burns' biggest chance of getting back in the list is the Steelers using Sutton to back up both cornerback and safety, which they have toyed with so far this month. We'll have to see if anyone outside of the two starters and Kameron Kelly show up at safety this week.
Safety: Sean Davis, Terrell Edmunds, Kameron Kelly, Jordan Dangerfield, Marcus Allen (5)
Dangerfield has been scrappy throughout his entire career, but he hasn't shown up well this preseason so far. So, he's on pretty shaky ground. Outside of the Davis and Edmunds -- who are locked in -- and Kelly, though, no one has really stood out for the right reasons. Despite looking like a hybrid safety/linebacker in the way he hits, Robert Spillane often looked lost and out of position to begin with in week one. P.J. Locke was "meh". Marcus Allen didn't even get the start over very recent newcomer Kelly, despite having a full year in the system. Still, he has a leg up on just about everyone else, so he's number five by default.
I'm going with this list for now, but here is my gut feel: the Steelers keep ten defensive backs but the make-up is six cornerbacks and four safeties. Sutton becomes a "swing" DB of sorts and is one of the two gameday backups at safety, while also able to play any corner position in a pinch. Artie Burns makes the roster, as well, and Dangerfield is sent home. But I'm not ready to commit to that just one week into the preseason, but I wouldn't be remotely surprised if things turn out the way I feel they will.
Special Teams: Chris Boswell, Jordan Berry, Cameron Kanaday (3)
This is my guess for now, but I'm not confident in Berry at this point, simply because Ian Berryman boomed a punt over 50 yards in the air in week one. If he can do that some more, and show some ability to place his punts as well, it could be the end for Berry, whose seat may be hotter than Boswell's despite the Wizard of Boz having a dreadfully bad season in 2018. The fact is, Boswell simply has more success in his history with the team to fall back on. Berry has never had a terribly strong leg and, while he can place punts with the best in the league, he shanks far too many kicks.
---