Fuller's 2020 NFL Mock Draft 1.0 - Expect the... Well, Expected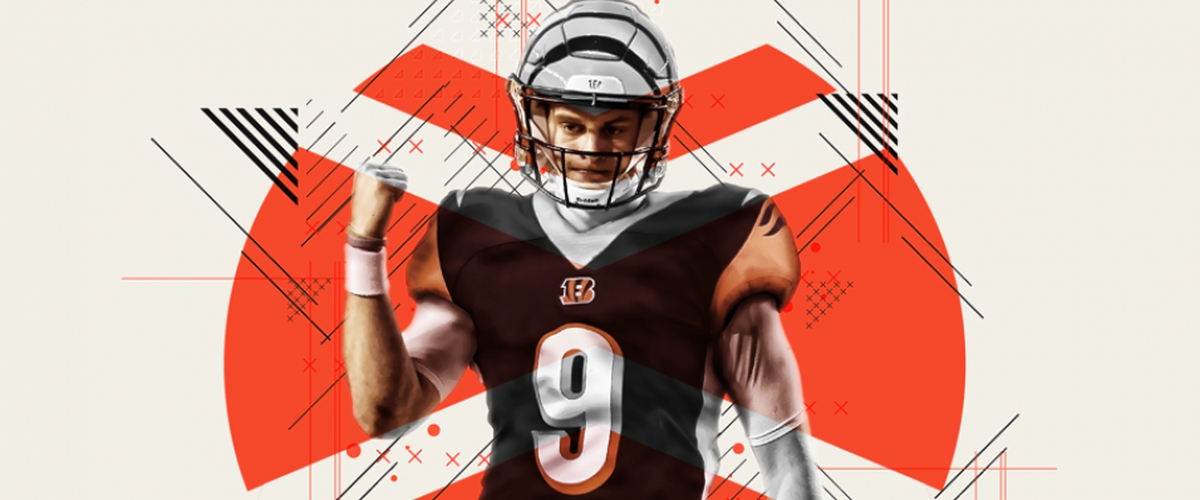 The Kansas City Chiefs won the Super Bowl, meaning the offseason has officially begun and our NFL Draft order is officially set. We still have the combine, free agency and a LOT more drama before draft week, but with all 32 teams now focused on improving their roster, let's see how accurate I can guesstimate the first round at this point of the process.
1. Cincinnati Bengals: Joe Burrow, QB, LSU
Easiest pick of the draft. Cincy needs a new long-term option at Quarterback, Joe Burrow's from Ohio and fits their scheme, bada-bing bada-boom. Barring and injury or a trade, he's the man for the top spot.
2. Washington Redskins: Chase Young, DE, Ohio State
Washington has work to do all over their team, and Chase Young is by far the best overall player in the draft. They're not switching to the 4-3 Defense by coincidence...
3. Detroit Lions: Jeff Okudah, CB, Ohio State
Detroit's another team who could try to fill needs all across their roster with this pick. Cornerback is a weak spot, especially with Darius Slay hitting free agency, and Okudah's a prototype shutdown corner with Pro Bowl potential.
4. New York Giants: Isaiah Simmons, LB/S, Clemson
The Giants need work done all over their defense, and a high-impact hybrid safety-linebacker in Isaiah Simmons might be just what they need to get the ball rolling towards becoming a tougher, faster unit.
5. Miami Dolphins: Tua Tagovailoa, QB, Alabama
Miami has the capital to move up from #5 to get Tua, but in this scenario, they don't have to move at all. Tua would compete with Josh Rosen for the starting spot right away in camp.
6. Los Angeles Chargers: Justin Herbert, QB, Oregon
The Chargers already announced Phillip Rivers won't be their starting QB in 2020, and unless they're overly ecstatic with Easton Stick's progress, picking Justin Herbert here is a no-brainer.
7. Carolina Panthers: Derrick Brown, DL, Auburn
Carolina's two biggest needs are Cornerback and D-Linemen, and they can pick the best interior defensive lineman of the draft in Derrick Brown at #7.
8. Arizona Cardinals: Jedrick Wills Jr., OT, Alabama
Arizona's two biggest needs to me are edge rusher and Tackle, and at this point in the draft, Jedrick Wills is the best player available on my board. If they prefer Andrew Thomas, Mekhi Becton or Tristan Wirfs, that would make sense too.
9. Jacksonville Jaguars: Javon Kinlaw, DL, South Carolina
Jacksonville's D-Line used to be one of their best units, but now it's their biggest need. Javon Kinlaw is a top talent who will make an impact right away, and he's worth taking over higher-rated receiving and O-Line prospects.
10. Cleveland Browns: Andrew Thomas, OT, Georgia
Cleveland's O-Line STILL needs work, as it was a revolving door at times last year. Andrew Thomas is the best OL and second-best overall prospect available, and he's ready to start Week 1 at Left Tackle for Baker Mayfield if need be.
11. New York Jets: Tristan Wirfs, OT, Iowa
Tackle, Cornerback and pass rushers are the three biggest offseason concerns for the Jets, and Tristan Wirfs has a realistic shot to start at either Tackle position right away. I could see them being dumb and taking Jerry Jeudy or CeeDee Lamb for their golden boy Sam Darnold, though.
12. Las Vegas Raiders: Jerry Jeudy, WR, Alabama
Cornerback and Wide Receiver are Las Vegas' two biggest needs, and fortunately for Jon Gruden, the draft's top wideout is still available at #12 - Jerry Jeudy.
13. Indianapolis Colts: CeeDee Lamb, WR, Oklahoma
Indy could address needs at about four or five positions here, but they need more help for whoever's throwing passes for the Colts in 2020 and the draft's second-best receiver, CeeDee Lamb, makes way too much sense.
14. Tampa Bay Buccaneers: Mekhi Becton, T/G, Louisville
I'm not sure if Tampa Bay is willing to reach here for a Quarterback (most likely Jordan Love), and with Tackle and Guard as two areas of need, they could get NFL-sized cover at both in Becton, who also happens to be my best player available here at #14.
15. Denver Broncos: CJ Henderson, CB, Florida
With all the mid-first-round Tackles gone, Denver can pay attention to one of their next biggest needs and take the second-best corner in the draft here with CJ Henderson.
16. Atlanta Falcons: AJ Epenesa, DE, Iowa
Atlanta's top need is a replacement for Vic Beasley, preferably a 4-3 Defensive End, and AJ Epenesa has both the talent and the fit to be an ideal candidate for the Falcons at #16.
17. Dallas Cowboys: Xavier McKinney, S, Alabama
Dallas COULD add a top receiver prospect here (Henry Ruggs III, Tee Higgins, and Laviska Shenault wouldn't be a reach), but Safety is a target for them and Xavier McKinney fits their system and stands as the top Safety prospect at this point.
18. Miami Dolphins: K'Lavon Chaisson, Edge, LSU
Miami already took Tua with their pick at #5, so their next biggest needs are edge rusher and interior O-Line. No Guards or Centers are worth taking here, and the only edge rusher worth taking in the back half of the teens is K'Lavon Chaisson, who fits well with their long-game strategy.
19. Las Vegas Raiders: Kristian Fulton, CB, LSU
The Raiders already hit on Wide Receiver by taking Jerry Jeudy at #12, and Cornerback is a significantly bigger need than anything else, so I think they'd reach a bit here and take my second-highest rated corner prospect, Kristian Fulton.
20. Jacksonville Jaguars: Josh Jones, T, Houston
Jacksonville improved their D-Line at #9 with Javon Kinlaw, and now they can have a potential starting option at both Tackle spots by taking Josh Jones at #20.
21. Philadelphia Eagles: Henry Ruggs III, WR, Alabama
Cornerback may be a slightly bigger need than Wide Receiver in this draft, but Henry Ruggs III is a much better prospect than any Cornerback available. Tee Higgins is another great option if they prefer his abilities to Ruggs' game.
22. Buffalo Bills: Tee Higgins, WR, Clemson
Buffalo will be VERY happy if Tee Higgins is still on the board at #22, as he's a Top 20 talent in a very deep receiving class. If they prefer Laviska Shenault here, that makes sense as well.
23. New England Patriots: Cole Kmet, TE, Notre Dame
I think a quality Tight End is so important to a Brady-led offense, New England is willing to reach over far more proven prospects and take the best Tight End in the class, Cole Kmet.
24. New Orleans Saints: Laviska Shenault Jr., WR, Colorado
Yes, the Saints don't have a Quarterback on their roster, but I feel much more confident in them bringing back Brees or Teddy Bridgewater than take a gamble at a project at #24. That leaves Wide Receiver as the biggest need, and they have a Top-25 wideout still on the board in Laviska Shenault Jr.
25. Minnesota Vikings: Trevon Diggs, CB, Alabama
Minnesota has most of their Cornerbacks leaving in free agency, and the ones under contract haven't done as well as they should. Trevon Diggs is the best corner available, but at #25, they could also take a flier on a second-round-grade sleeper like Jeff Gladney, A.J. Terrell or Noah Igbinoghene.
26. Miami Dolphins: D'Andre Swift, RB, Georgia
The logical next pick would be an O-Lineman, but given which ones are left (Austin Jackson's the highest on my board) and the fact that this is their third pick of the first round, I think they'll take the best ballcarrier in the draft here in D'Andre Swift.
27. Seattle Seahawks: Yetur Gross-Matos, Edge, Penn State
Seattle needs serious help at Edge Rusher and their O-Line is still a concern, and out of both of those needs, Yetur Gross-Matos is their best bang for their buck at #27.
28. Baltimore Ravens: Kenneth Murray, LB, Oklahoma
Baltimore's biggest needs are edge rusher and Linebacker, and they can take the highest-rate true Inside Linebacker prospect here in Kenneth Murray.
29. Tennessee Titans: Jordan Love, QB, Utah State
Tennessee will probably try to bring back Ryan Tannehill or Marcus Mariota to start next season, but given their lack of hard-pressing needs and overall long-term stability at Quarterback, I'm thinking they'll surprise a few people and take Jordan Love here.
30. Green Bay Packers: Patrick Queen, LB, LSU
Green Bay's two biggest needs are Wide Receiver and Inside Linebacker, and there's a pair of LSU teammates that could fill either need: WR Justin Jefferson and LB Patrick Queen. The wideout class is very deep, whereas Patrick Queen is arguably the only starter-worthy option at Linebacker left, so I'm going against adding a needed weapon for Rodgers and taking yet another defender in the first round.
31. San Francisco 49ers: Grant Delpit, S, LSU
Jimmie Ward is a free agent and some may be shocked to find Grant Delpit still on the board here at #31, so San Fran won't waste any time looking for their next impactful defensive back.
32. Kansas City Chiefs: JK Dobbins, RB, Ohio State
Yes, Running Back isn't KC's biggest need, but Dobbins would have a MUCH bigger impact than the best Cornerbacks (Jeff Gladney, AJ Terrell) and D-linemen (Ross Blacklock, Justin Madubuike, Neville Gallimore & Raekwon Davis) available. Taking an impact edge rusher like Terrell Lewis or Zach Baun would make sense too.
2nd ROUND:
33. Cincinnati Bengals: Austin Jackson, OT, USC
34. Indianapolis Colts: Jacob Eason, QB, Washington
35. Detroit Lions: Zach Baun, OLB, Wisconsin
36. New York Giants: Terrell Lewis, OLB, Alabama
37. Los Angeles Chargers: Tyler Biadasz, C, Wisconsin
38. Carolina Panthers: Jeff Gladney, CB, TCU
39. Miami Dolphins: Trey Adams, OT, Washington
40. Arizona Cardinals: Curtis Weaver, Edge, Boise State
41. Cleveland Browns: Cesar Ruiz, C, Michigan
42. Jacksonville Jaguars: AJ Terrell, CB, Clemson
43. Chicago Bears: Jake Fromm, QB, Georgia
44. Indianapolis Colts: Isaiah Wilson, OT, Georgia
45. Tampa Bay Buccaneers: Ross Blacklock, DL, TCU
46. Denver Broncos: Justin Madubuike, DL, Texas A&M
47. Atlanta Falcons: Noah Igbinoghene, CB, Auburn
48. New York Jets: Justin Jefferson, WR, LSU
49. Pittsburgh Steelers: Jonathan Taylor, RB, Wisconsin
50. Chicago Bears: Solomon Kindley, G, Georgia
51. Dallas Cowboys: Jalen Reagor, WR, TCU
52. Los Angeles Rams: Shane Lemieux, G, Oregon
53. Philadelphia Eagles: Jaylon Johnson, CB, Utah
54. Buffalo Bills: Julian Okwara, Edge, Notre Dame
55. Atlanta Falcons: Neville Gallimore, DT, Oklahoma
56. Miami Dolphins: Bryce Hall, CB, Virginia
57. Houston Texans: Prince Tega Wanogho, OT, Auburn
58. Minnesota Vikings: Raekwon Davis, DL, Alabama
59. Seattle Seahawks: James Lynch, DL, Baylor
60. Baltimore Ravens: Marlon Davidson, DE, Auburn
61. Tennessee Titans: Bradlee Anae, Edge, Utah
62. Green Bay Packers: Brandon Aiyuk, WR, Arizona State
63. Kansas City Chiefs: Damon Arnette, CB, Ohio State
64. Seattle Seahawks: Lucas Niang, OT, TCU
The next mock draft & big board will come after the combine!