NBA Picks #3 10/26/17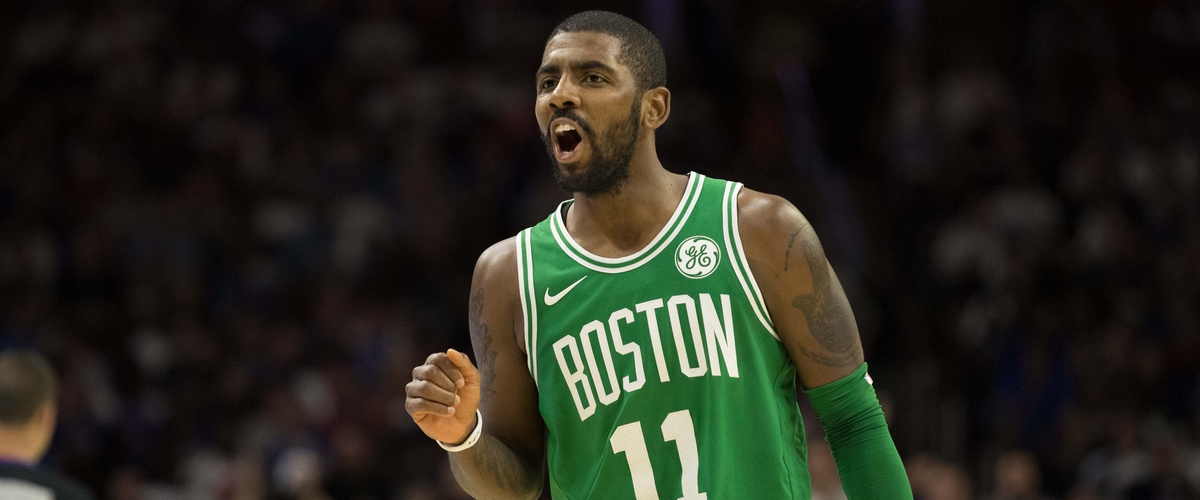 8-8
I'm .500. That's not bad right? Let's not make it seem like it's something it's not. I got crushed yesterday. LeBron let me down, the Timberwolves are the same team they were last season and Lavar Ball has yet to take an L. I took some gambles last night but I don't understand how the Cavaliers keep losing to these sorry teams. Maybe this one is more understandable because they have their upcoming pick, but come on, you have one of the greatest players of all time on your team and you can't beat a team with an all-star player. This doesn't even happen in my mythical high school universe. The team with the D1 player wins by 50 and doesn't even play past halftime. The Cavaliers rop about 10 of these games a year, and at this point they already have two with a season being just a week underway.
Hawks at Bulls (-2)
This may be one of the few games the Bulls are favored to win in this season. Lauri Makkanen does not suck so far and I think that's all you want so far as a Bulls fan. This depleted lineup stuck around with the Cavaliers on Wednesday night and should take care of business against a Hawks team that is just as bad, maybe even worse, than they are. The Hawks lineup was torn apart in the off-season, leaving them with only two starters and starting the tanking process. Dennis Schroeder is out tonight, but is one of the key players for the Hawks development. Both these teams are looking to lose to gain the top draft spot, so it is a little unfair to pick a winner, but with Atlanta having their best player out I'm riding with the Bulls.
Bulls
Mavericks at Grizzlies (-9)
I spaced out yesterday and completely forgot to make a pick on this game (let's just say I picked Dallas). Anyways I'm here for tonight's game and their is a little bit of a revenge factor. Memphis got a little wake up call after starting the season 3-0 and laying an egg against a weaker Dallas team. The Mavericks are a sneaky team, where they can beat anyone, but at the same time they can lose by 30. I like their lineup's mixture of young and old guys but for them to beat teams they all have to be in sync in every game, and I'm not sure they can do that in back to back games. Dennis Smith Jr. of the Mavericks had his come out game of the season last night and maybe his turn around of play will be the difference in the Mavericks season. The Grizzlies have proven that their the elbow rubbers of the NBA, and will go down in the trenches with any team.
Grizzlies
Celtics at Bucks(-3.5)
This is the game of the night for so many reasons, especially because I don't think the Celtics have found their identity as a team yet. They dropped their first two games to the Cavaliers and the Bucks, but stormed back with two straight victories against the 76ers and Knicks. Jayson Tatum had his best game of the season against New York and Jaylen Brown has no signs of slowing down either. The anomaly is Kyrie Irving. The player this franchise traded their heart and soul in Isaiah Thomas for, with a first round draft pick. When's this guy going to break-out? It's been four games and he still hasn't scored more than 21 points yet, which both Tatum and Brown have eclipsed! The injury to Gordon Hayward opened a window for more points, assists and a leadership role to a young team. So far I am not impressed with his performance this early in the season, but he has a lot of time to change my opinion. On the other hand Giannis Antetokounmpo has proved to everyone that he is the next international NBA superstar and is the leading MVP candidate through the first week of the season. He already took care of Boston once in the Garden, but I don't think it happens again, especially how the Celtics looked Tuesday night against the Knicks.
Celtics
Clippers at Trail Blazers (-2.5)
With a close second, I'll have to make this my other game of the night. This game is so interesting because the Clippers seem like a completely new franchise and the Blazers seem to have found how to win games with their current lineup, after having so much trouble with it at the beginning of last season. The Clippers are still without a loss this season, but at the same time the best team they have played is the Jazz who just dropped a game to the Suns. This is their first real test without Chris Paul. Like I've said before, Blake Griffin is changed. He actually looks like he is having fun out there and the team is rallying behind him, Patrick Beverly and DeAndre Jordan. Not bad leaders for a team who is looking to join the Spurs as the only other team with four wins and zero losses. The Blazers have two all-star worthy players, that probably won't make the team. C.J. McCollum and Damian Lillard are studs and have finally worked out the kinks of the last two seasons and really look like a dark horse in this season. I still like the Clippers in this one. Sorry Dame and CJ
Clippers
Pelicans at Kings(-1)
I think DeMarcus Cousins is better than Anthony Davis. Sure people can say that when they are both on the same court most of the defensive of scouting will hamper to Davis, but he can't be on the court for more than a game without getting some sort of injury. How, if you are the Pelicans, supposed to build a team around a guy who is never playing? At least DeMarcus is getting ejected and can keep working on his game, but with Davis he's in therapy more than his actual game time! Let's stop the rant and talk about Boogie's first visit to California's capital since he's been traded. The team is still in shambles and doesn't have a franchise player, unless you count Buddy Hield (I don't). Cousins looks to punish his team for trading him and to prove why the Pelicans don't need Davis to win games.
Pelicans
---