Yankees Midseason Report: The Bronx Bombers Are Back! Do they need more?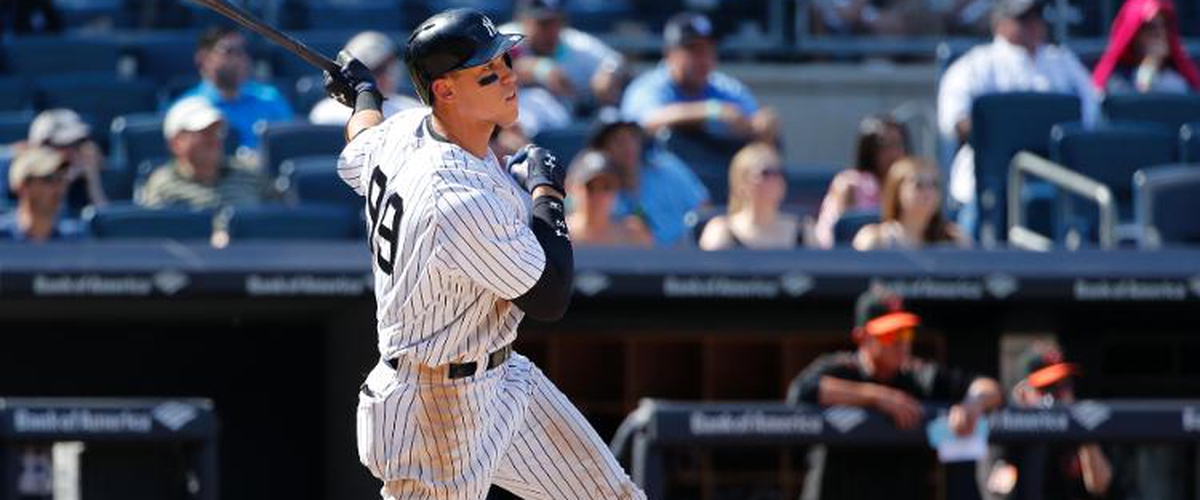 The Yankees had played above expectations so this year. They finished the first half of the season 45-41, and are 3.5 games behind the divisional rival Red Sox for first place, but they are leading the AL Wild Card spot. Their offense has been putting on a show this season and scored 477 runs, which is the 3rd-best in the league. Their best hitter in the lineup, Aaron Judge, who is leading the league in with 30 home runs (breaking the single season record of most home runs by a Yankees rookie, previously held by Joe DiMaggio, who hit 29 home runs in 1936), and also leading the AL with 66 RBIs, has a strong chance of not only becoming an unanimous AL rookie of the year, but also the AL MVP this year. The lineup has been strongly supported by Gary Sanchez, Starlin Castro, and Didi Gregorius. However, since June 12, they went 7-17 to close out the first half of the season. To make matters worse during that stretch, CC Sabathia (hamstring), Castro (hamstring), and Aaron Hicks (oblique) were all placed on the DL.
Now there are some things the Yankees need fix on. First of all, they need a first baseman in their lineup. Unfortunately, Greg Bird is still hurt, and there is no timetable for his return; Tyler Austin is on the DL again, after suffering a hamstring injury on the series at Chicago back in June. The Yankees also released Chris Carter, who was having a disappointing season. Holliday is too old play some first base, thus he's an everyday DH. In fact, there are some first basemen, who are going to be free agents after this season, available for the trade deadline. Eric Hosmer (KC) would be a great option for the Yankees to trade for, but the Royals (44-43) had been red-hot in June, and they are in contention for the AL Wild Card. Also, Yonder Alonso (OAK), who made this year's AL All-Star team, and Lucas Duda (NYM) are both available for the trade deadline. Also, the Yankees are interested in Marlins power-hitter Justin Bour. Like Hosmer, they all bat left-handed, so the Yankees would need a lefty first baseman in the lineup.
On the pitching side, on the rotation (that struck out 485 batters, which is 7th-best in the league, and had an ERA of 4.26, which is 10th in the league), Masahiro Tanaka has been up-and-down so far. Luis Severino, who made this year's AL All-Star team, has been the brightest pitcher. Michael Pineda did fine, winning 8 out of 17 starts. Jordan Montgomery did fine in his rookie year. Sabathia, who is going to be 37 next week and is in his contract year, has been solid before coming down with a hamstring injury in June. However, the Yankees can still try to trade for a starting pitcher, whoever is available for trade deadline, such as A's ace Sonny Gray and Blue Jays starter Marco Estrada.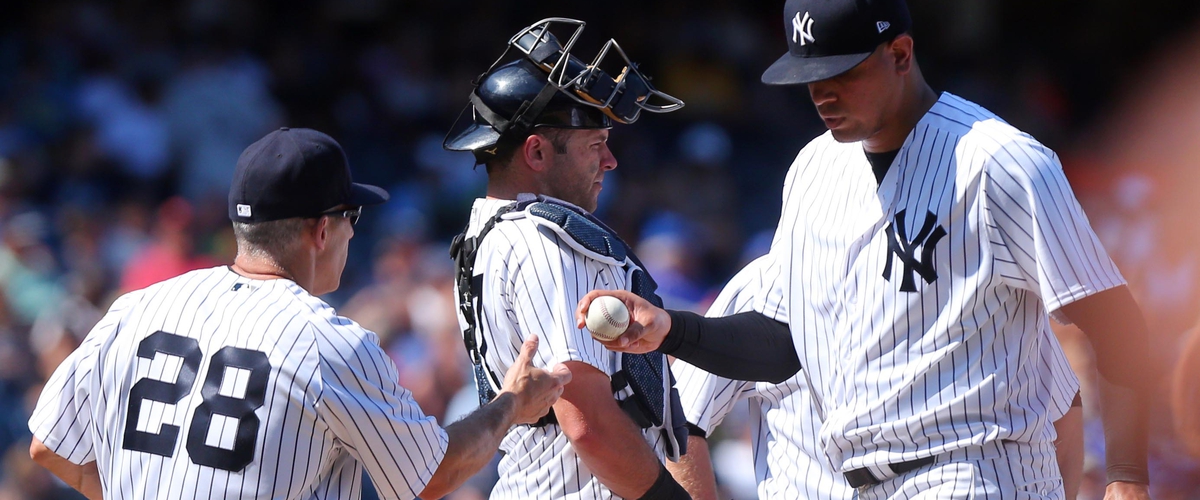 In addition, the bullpen, despite having an ERA of 3.66 (6th-best in the league) and allowing 113 runs (6th-fewest in the league), has been shaky all June. Despite having an another All- Star season, Dellin Betances has been shaky in June. After having an ERA of 1.69 for the first two months of the season, Tyler Clippard struggled mightily in June, ending the month with an ERA of 11.14. The bullpen still needs help. In fact, there are plenty of bullpen pitchers who could be available on the trade deadline, including White Sox closer (and former Yankee) David Robertson, Phillies reliever Pat Neshek, Mets closer Addison Reed, and Padres reliever Brad Hand. Despite having a 4.02 ERA (7th-best in the league) and striking out 802 batters (6th-best in league) overall in pitching, the Yankees still need to add another piece to solve their pitching woes, in which they went 2-6 and has a 5.91 ERA (4th-worst in the league) in the last 8 games.
The good news, Holliday and Castro could be back by the start of the second half of the season. However, Brian Cashman should probably take action to address the team's needs when the trade deadline comes, with the Yankees very likely to become buyers. If the Yankees are to able to find the missing pieces to their puzzle by the deadline, keep their best hitters healthy and continue their excellence, and stabilize the rotation and bullpen, they could be able to get out of a slump and contend hard for a postseason spot. As they are preparing for the start of the second half with an 11-game road trip starting in Boston this weekend, the Yankees will have to play hard and start winning in order for them to fight for a postseason spot.