2019 Yankees offseason: Sign Bryce? Pitching?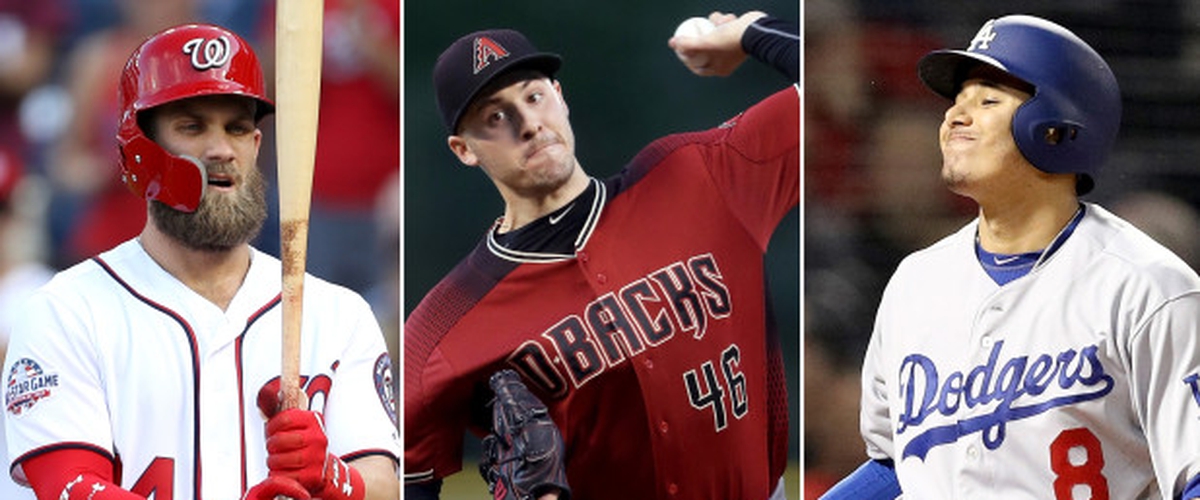 2018 has been a spectacular season for the Yankees; their offense broke the single season home run record with 267 bombs. They had real great chance of winning of their 28th World Series championship in franchise history. However, the season came to a crushing end losing to the Red Sox (eventual World Series champions) in the ALDS.
This winter, the Yankees are under the luxury tax threshold, which means they can afford the sign big name free agents, if they want to build a World Series-caliber team. Bryce Harper, Manny Machado, and Patrick Corbin are among the big name free agents in the market. The Yankees clearly need starting pitching. They also need a lefty power, with Didi Gregorius out for most of 2019 due to offseason elbow surgery.
First, the Yankees must sign Patrick Corbin to the starting rotation. Corbin is coming off from a career year, throwing a career high 246 strikeouts and 3.15 ERA and made the NL All Star team. Growing up in upstate New York as a Yankees fan, Corbin told Bob Nightengale of USA Today back in April that he wanted to pitch for the Yankees. Corbin would be perfect fit to the starting rotation that has Luis Severino and Masahiro Tanaka. Also, to keep the rotation intact, the Yankees should re-sign JA Happ(who pitched well, since coming over to the Yankees on midseason trade) to a two-year, $30 million deal. It's unclear if CC Sabathia is going to return to the Yankees next year, despite saying that it is going to be his final year of his career. Maybe the Yankees can add another short-term starting pitcher to the rotation, such as Charlie Morton, who broke out with the Astros and did not receive a qualifying offer for next year.
Second, the Yankees should sign Bryce Harper, who is only 26 and still in his prime of his career. Despite re-signing Brett Gardner to a one year deal, the Yankees need another long term power hitting outfielder to bolster the lineup that has Aaron Judge and Giancarlo Stanton. The short porch in right field is friendly to lefties, so Harper has much power to hit more home runs at Yankee Stadium.
Third, besides signing Harper and Corbin, the Yankees should keep most of their lineup and their bullpen intact. Last year, the lineup hits a single season home run record of 267 home runs. Adding Harper to the lineup, the Yankees would shatter their single season record. Also, with Didi out for most of 2019 season, the Yankees should look for short term infielder. Gleyber Torres and Miguel Andujar both had spectacular rookie seasons. Luke Voit broke out in the last two months of the season. Of course Machado is the biggest free agent infielder available, but the Yankees aware about his attitude and hustle throughout the postseason. So the Yankees should just pass on Machado and either trade Sonny Gray to any pitching-needed team for an infielder (maybe Milwaukee for Jonathan Schoop) or sign a short-term utility-man, such as Marwin Gonzalez.
In the bullpen, with David Robertson and Zach Britton both going to be free agents, the Yankees must keep one of them. I prefer that they should keep D-Rob for a 3-year deal and let Britton go. D-Rob has been more valuable to the Yankees bullpen, since coming back to the Yankees in 2017. Britton is more suited of a closer and should sign elsewhere to a team that needed a closer.
After all, Brian Cashman must take action to sign Corbin and Harper, while re-signing their most important free agents. With all of these signings, they could be poised to dethrone the Red Sox in 2019 and cruise their way to their 28th World Series championship.