UConn on verge of home playoff series at XL Center
A David versus Goliath match up always brings people from across the state into the old barn known now as the XL Center. Boston College came into the XL Center last Friday night leading Hockey East with 10 more wins than UConn and they were ranked 16th in the nation.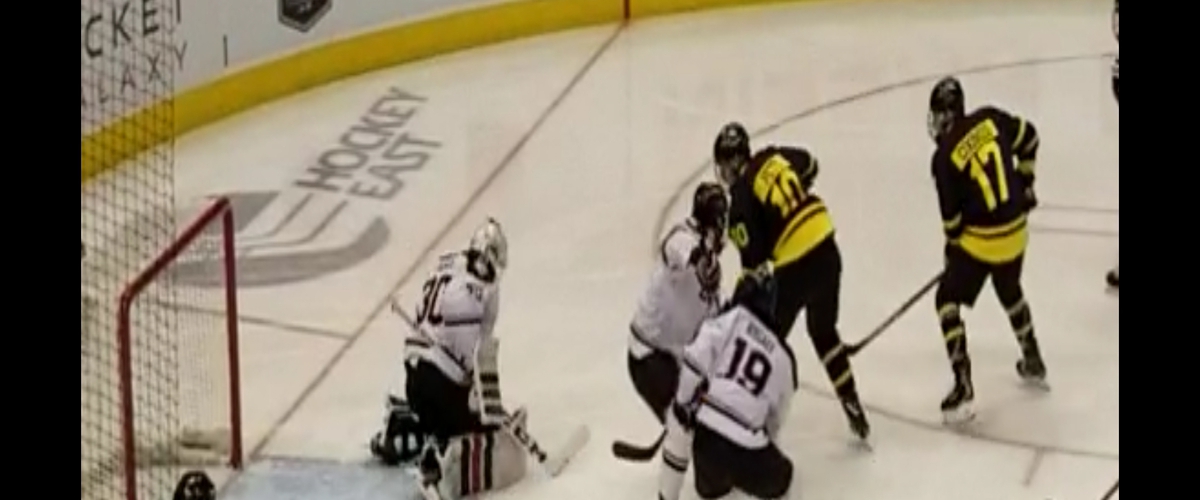 The anticipated match up came at the perfect time for UConn whom had rattled off three straight conference wins after fluttering near the bottom of the conference for most of the season.
UConn did not disappoint in taking this game seriously. The six minute mark of this game had two jail break goals 28 seconds apart, the first a short handed beauty from Corey Ronan who tipped in a pass while he followed Kasperi Ojantakanen down the ice. UConn vaulted into a 2-0 lead when Spencer Nass broke in alone and fired a wrist shot that hit the back of the Eagles net.



UConn kept the pressure, never lost the lead and found great home ice support from the 5,914 at the XL Center. They broke out to a 4-2 lead in the third period and added an empty net goal that gave them a 5-3 win The second largest crowd of the Husky season witnessed a team on a bit of a hot streak. It's actually been a little bit more incredible than a typical hot streak.


UConn, without their star goaltender, Adam Huska, have now won five in a row, they won 6-4 over Brown February 3. They almost certainly have guaranteed a home playoff series at the XL Center. The win over B.C. gave them 19 points in Hockey East and a five point lead on the University of New Hampshire and the University of Vermont. .



Breakaways:
Huskies have 59 goals in Hockey East tied for the top offensive club. Their 6-4 win over Brown gave them 86 goals on the season overall.
Its fantastic that the Huskies have won five straight but keep in mind they lost five in a row before that, and they went 5-5-1 before that.
UConn once again stays on top in a crucial puck control stat. They always win the face-off battle 35-31 in the B.C. match-up.
Governor Malloy was in attendance for the Boston College game. He was pulling for UConn although he graduated from Boston College, he also knows that a UConn home playoff series will generate some nice revenue for the XL Center. Malloy has decided to roll the dice on another attempt to fund the XL Center. The 100 million would guarantee UConn to stay at the XL Center for a 20 year lease. All Hockey East and NCAA Men and Women's basket ball would stay in Hartford. Not to mention the 100 million could be used to create a second concourse making the building closer to NHL ready.