What Is To Come: The 2018-19 Colorado Avalanche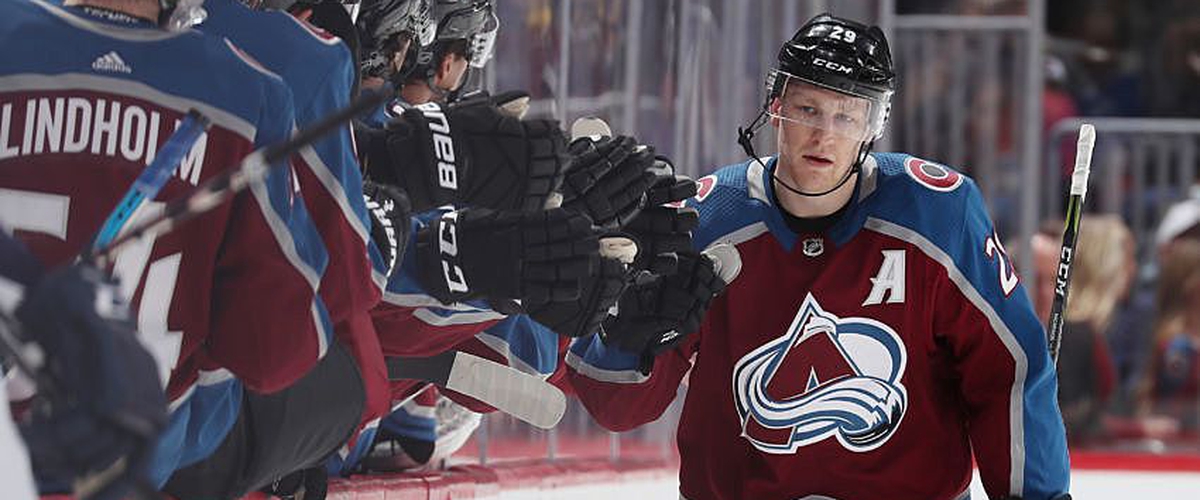 The Colorado Avalanche shocked the hockey world by squeaking their way into the playoffs in 2017-18. Totaling 95 points in the toughest division in hockey, the Central, the Avs were resilient as the season stretched into its' final weeks and drew a tough matchup against the Nashville Predators. After showing some promise, and proving that they are more legit than people thought, they fell to the Predators 4-2.
As we enter the 2018-19 season, the question in Denver is if this can be replicated - or improved.
A romantic would say yes. One of the youngest cores in hockey is showing rapid improvement with Nathan MacKinnon, Mikko Rantanen, and Gabe Landeskog. A first line that is truly dangerous to any defense and goaltender is poised to improve - which will be hard. MacKinnon tallied 97 points in 74 games, a team high, and if healthy all 82 can easily pass the 100 point plateau. Rantanen scored 84 in 82, which was promising for the budding star. With a full season of MacKinnon next to Rantanen there is no doubt that the duo can cross 100 points. The third in the first line that could guide them towards that mark is captain Gabe Landeskog. Landy has yet to hit 70 points in a season due his style of play. More physical and defensive than his line mates, Landy can see an increase in points but it's not the focal point of his play. It's being a catalyst for how to work hard and grind out shifts - a style of play that Landeskog is very familiar (his ATOI was 20:09, a team high for forwards).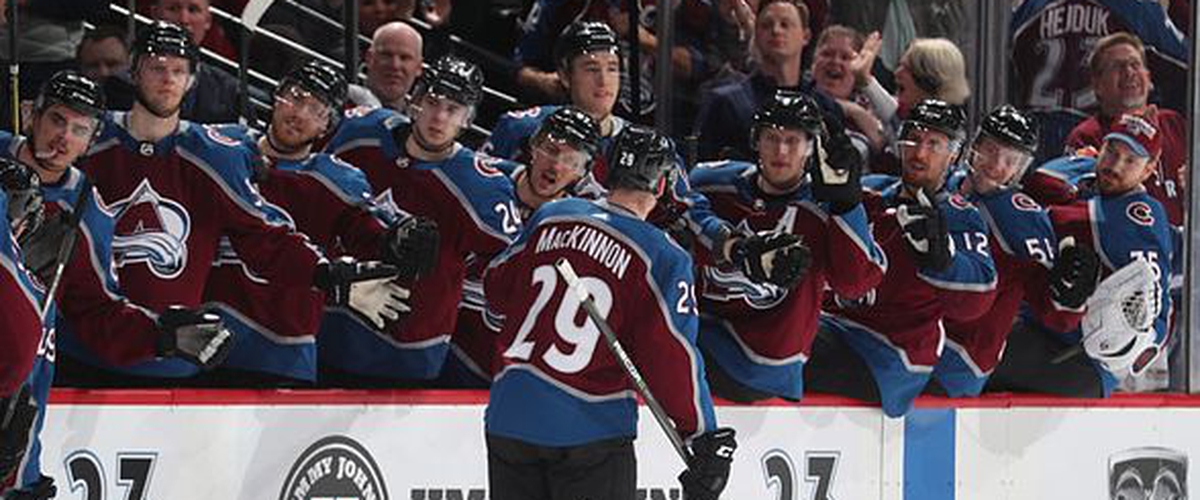 Mackinnon has been a force on offense, leading the team in scoring in 2017-18.
The defense is not much to look at, however. Yes, Erik Johnson will be back and ready to go but has not played a full season since 2013-14. The anchor of the blue line is injury prone, which sucks, but has helped the Avalanche work out a revolving door of defensemen over the last few years. None of them have stuck, and most of them were not stiff defenders. Adding Ian Cole will definitely give some more help to the penalty kill and to the second line, but a fear that the bottom half of the lineup (and overall depth) on defense is tough. But like the offense, everyone is young and has a high ceiling for success. Throwing them into the fire of trying to lock down Jon Toews, Filip Forsberg, and Tyler Seguin nightly sounds horrible but learning to stop the best in the division may be the best grooming method for them. Fingers crossed that the offense can help create a buffer for an inevitable miscue on the blue line.
Goaltending fo Colorado has been less than spectacular. Stats may not be able to say it but those who watch Semyon Varlamov in net are holding their breath every time an opposing offense gets a head of steam into the offensive zone. Once upon a time Varlamov was a runner up to the Vezina ('13-'14), but since then he has failed to live up to expectations since then. Since his career year he's been just a tick above .500 (85-78) with an unattractive 2.77 GAA. The end is near for the Varlamov era in Colorado, whether he wins the Vezina this year or not. The insurance of acquiring Phillipp Grubauer will help calm the nerves for those at home. Grubauer has been good as second string to Braden Holtby, but the Avalanche know that they need a new long-term man between the pipes soon.
Transaction wise, the Avalanche did not stand out this off-season. Grubauer and Cole help build depth in a very thin Avalanche goaltending and defense. Losing Blake Comeau and Nail Yakupov is negated with the acquisition of Matt Calvert and the signing of draftee Martin Kaut, more depth to a thin bottom half of the Avalanche offense. The top heavy offense and defense is concerning but not discouraging. They have young talent that has a high ceiling, but rushing them to situations that they are not ready for can stunt their growth as a player. Head coach Jared Bednar has shown he knows how to handle the team, but a 1-year contract extension shows that the front office is treading lightly on him. Any mismanagement of the prospects could mean an early exit.
Oh, and did I mention that the Avalanche own the Ottawa Senators first round pick for this year? I didn't? Let me explain it to you.
The Ottawa Senators cleaned house this offseason, clearing the way for what is an obvious rebuild. A generational defenseman in Erik Karlsson was moved to San Jose for an underwhelming return, and traded, released, or waived proven skaters that can likely act as depth for many teams across the league. The main focus of the Sens offense is Matt Duchene, former Avalanche, who was traded in a three way deal that included the first round pick for the upcoming ('18-'19) season. This trade came before the wheels fell off of the foreseeable future in Ottawa, and with a likely #1 pick coming in the next draft, the Avalanche are set for yet another top draft pick to come in and set their team on fire (in a good way).
Many are speculating Jack Hughes to go #1, but it's too soon to tell. The Avalanche know exactly what they're going to do with the pick, but are keeping quiet.
So what is there to expect from the Burgundy and blue? It's tough to say but the hopes are high.
The young stars are going to shine. This we know. But the defense may not be able to contain the potent Central division offense. The Western Conference has slowly become the more premier conference, which is not good for the Avalanche's playoff chances. A healthy top line and anchor defenseman will keep the Avalanche in it until the final two weeks of the regular season. From there, it's a crap shoot for what can happen to the Avalanche but I like their odds on sneaking into the Cup Playoffs by a wildcard berth. The offense is resilient and the defense is going to be gutsy enough to want to make big plays to make a statement. Goaltending has more insurance now, but still makes me nervous. In a contact year, he may put some extra effort in to try and pick up an extra few years, but still... fingers crossed.
My take: The Colorado Avalanche will squeeze their way into the playoffs by way of the second wildcard position (WC2), with about 87-94 points. Mikko Rantanen will total 100+ points, and Nathan MacKinnon will totally 110+ points. Erik Johnson will play 70 games this season.
---