The most improbable Stanley Cup Final in history
It's not the Penguins, Blackhawks, Lightning, or Predators. The Jets would've been a surprise to the casual fan but they've been fantastic to watch all year. One team carries all the playoff baggage you can handle and have been beaten dozens of times after a number of terrific regular seasons. The other team only came into existence about a year ago, endured a terrible tragedy before their first game ever, and proved everyone wrong from game 1 all the way to the Stanley Cup Final. The Capitals and Golden Knights are 4 wins away from shocking the hockey world.
Alex Ovechkin came into game 7 of the Eastern Conference Final with a purpose. After proclaiming this to be the biggest game of his life, he followed that statement up with a patented Ovi one timer just over a minute into the game. His team dismantled the Lightning on the back of Ovi and Branden Holtby who befuddled the Lightning going back to game 6. As the time ticked down Ovi let out a caveman yell on the bench reliving himself of the playoff demons that have haunted him and his team since he came into the NHL. He then met Bill Daley out at center ice and took the Prince of Wales trophy for the first time in his career and carried it into the jubilant Capitals locker room. Despite the celebration the Caps are looking forward "We're not done yet" proclaimed TJ Oshie.
Stop me if you've said this, this year. "They'll be out by the deadline." "There going to get swept in the first round." "The Sharks are different." "The Jets are real, they haven't played a team like this." I've said all of these things. I've written them. I've tweeted them. Now, I'm eating them. The Vegas Golden Knights have proved everyone wrong since day one. They hired a GM that never won anything. They hired a coach that was fired and quite literally kicked to the curb and called a taxi. There and island of misfit players that have come together and put the "Us against the World" mentality times 100. They are now 4 games away from winning the first Stanley Cup in franchise history in as many tries.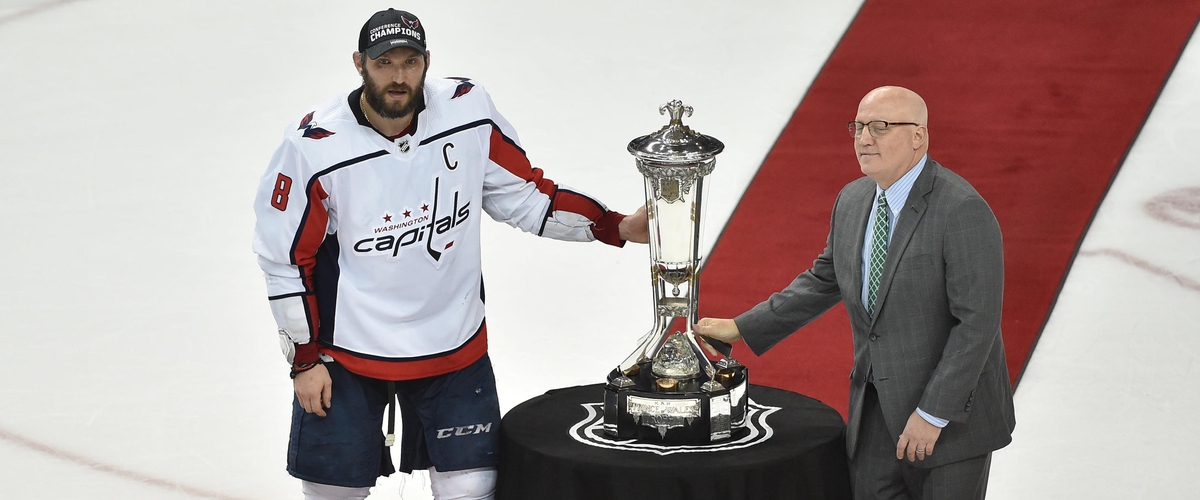 ---