Alana Vinson Basketball Profile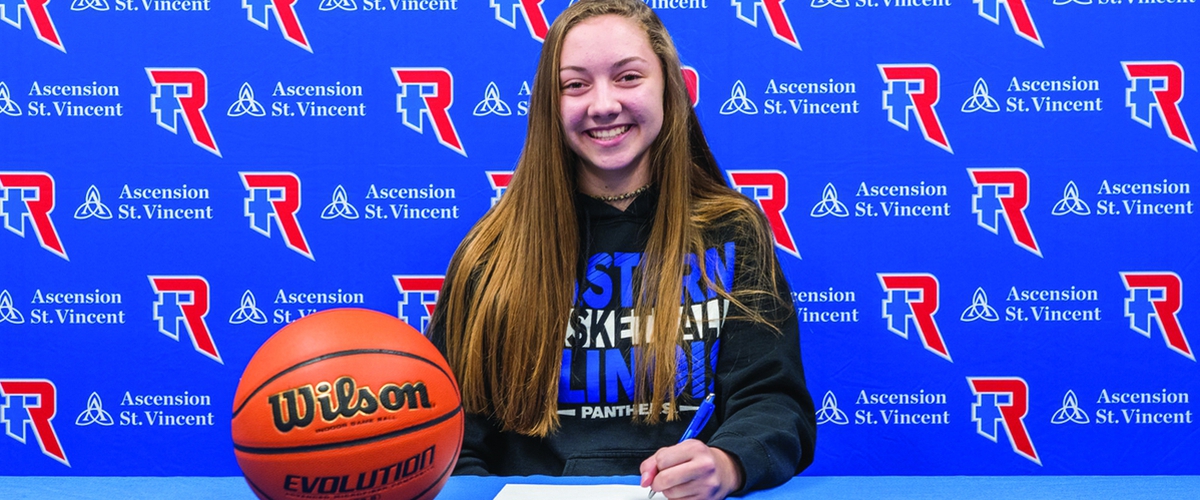 - A 5'11" freshman guard at Eastern Illinois University.
- Played her high school ball Roncalli High School in Indianapolis.
- Averaged 11.0 points and 5.4 rebounds per game as a freshman for the Rebels during the 2016-17 campaign.
- Scored 20 points and grabbed eight rebounds in a win over Southport on Dec. 6, 2016.
- Scored 23 points with six rebounds during a 55-53 win over Warren Central on Dec. 5, 2017.
- Scored 17 points in a 54-53 overtime win at Whiteland on Nov. 27, 2018.
- Became more of a three-point threat as a senior, connecting on 37 percent of her attempts from distance.
- Connected on four-of-six from beyond the arc and scored 26 points in a win over Indianapolis Cardinal Ritter on Nov. 27, 2019.
- Scored a career-high 31 points in a 56-50 win at Columbus North on Jan. 30, 2020.
- Collected career averages of 15.1 points, 5.7 rebounds, and 1.8 assists per game for the course of her prep career.
- Made 83 percent of her free throws as a sophomore during the 2017-18 season.
Alana believes that being part of the EIU women's basketball program helps her become a better person off the court in addition to making the most of her basketball talent. Full quote via @EIUWBB on twitter:
"I felt at home. The girls and the coaching staff are so supportive and encouraging, and they welcomed my family and I with open arms. It's all about being a family here at Eastern, and that is what I was looking for. I wanted to go somewhere that will push me in all aspects of life, and I found that her at Eastern. Of course the girls and coaches will push me everyday on the court, but they also help me be a better person outside of basketball. I'm so grateful and excited to be a Panther!"
---