Six Things We Learned From Week 3 of the 2020 NFL Season
From spectacular Sunday showdowns to Monday night madness, Week 3 of the NFL season was one of so much entertainment.
We've now settled in to the NFL season by this point and are getting a good feeling for who the teams are to look out for this year.
We know that there's no hope for New York football, that's obvious.
We know the Patriots will always find a way to be good, that's obvious.
And we know that Brady isn't washed up yet, again, that's obvious.
Some things aren't so clear to the eye though, and there's a lot that goes on in the NFL that we may not know about.
So to let you know about what went down in Week 3 of the NFL season, I've compiled a touchdowns worth of things we learned.
Eagles lose their wings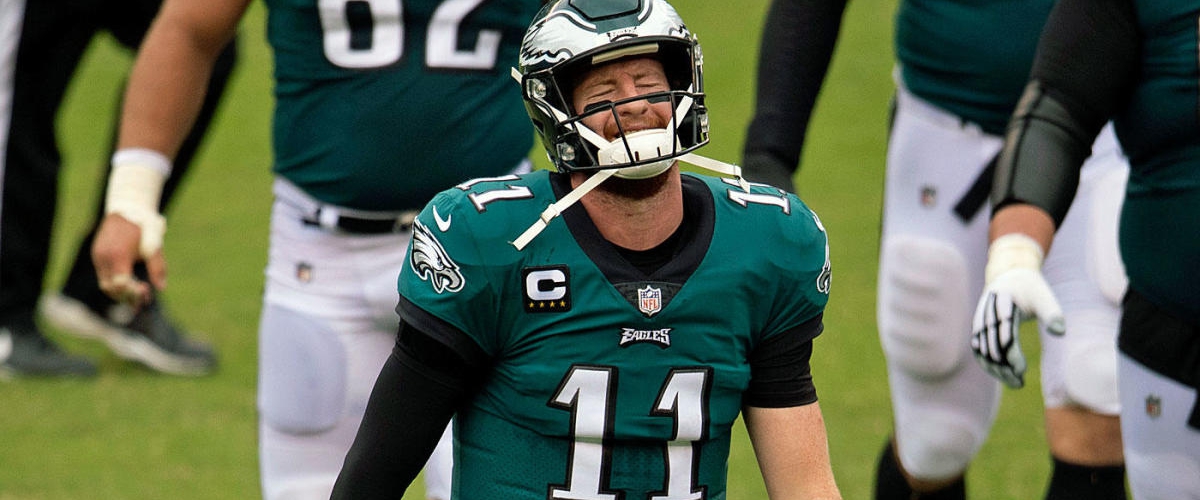 Philadelphia struggled in their Week 3 matchup against the Cincinnati Bengals. But there was actually hope for Philly fans near the end.
Carson Wentz had led the team down the field for a game tying TD and had sent the game to overtime. Then it looked even better when the Bengals had to punt in OT setting them up for the first win of the season.
And then the Eagles blew it.
In fact, they didn't blow it, they accepted the tie.
Yes, Doug Pederson, the innovative risk-taking playcaller, decided to punt in overtime to guarantee his team a tie.
The Eagles now sit at 0-2-1 and now reside in third place in the pathetic NFC East, or should I say NFC Least.
The game left a sour taste not only in the mouths of Eagles fans, but in the mouths of most sports fans.
The team had a chance to put their season in their own hands. Convert on fourth down and you've likely won the game, you've put the Wentz hate to rest and you've put yourself in contention for your division.
But what we got was a cowardly call that effectively ended the Eagles season. Yes, the division is practically still wide open, but what kind of confidence does that squad have after their Week 3 game. Surely not much.
Their injury list certainly doesn't help either. And when the QB questions keep coming in over Wentz's ability, the writing looks to be on the wall for the Eagles.
Philly face an injury-riddled San Francisco team on Sunday night. A win could possibly propel them out of their hole, while a loss would ground the Eagles for the rest of the year.
The Browns are... Winners?!?
Are we dreaming? Are we living in an alternate universe where things that shouldn't happen actually happen? Something has got to be up, because the Browns have a winning record!
Yes, you read that right. Unbelievable, I know.
The serial losers of the NFL for the past decade have finally labelled themselves as winners for at least a week with their win over the Washington Football Team on Sunday.
While not the dominating performance from Baker Mayfield that fans were dying for, Cleveland steamrolled past Washington with their two-headed-monster in the backfield.
Nick Chubb and Kareem Hunt cemented themselves as the best running back duo in the league on Sunday, and to be honest they look miles ahead of anyone else in that department.
Chubb ran for 108 yards and pounded in two touchdowns in the win. While Hunt put on a well-rounded performance with 48 rushing yards, 18 receiving yards, and a reception TD to cap it off.
This Browns team heads into Week 4 to play the Dallas Cowboys in Texas and will look to keep their record above .500 with a win against a hungry Cowboys team.
They'll have to play their game for that to happen. Run the ball, manage the clock and don't let Baker make any mistakes.
A surprising win against Dallas could set the team up for a nice playoff chase. And with so much potential built up in the squad we'll have to see if these Browns are let off their leash.
Atlanta choke again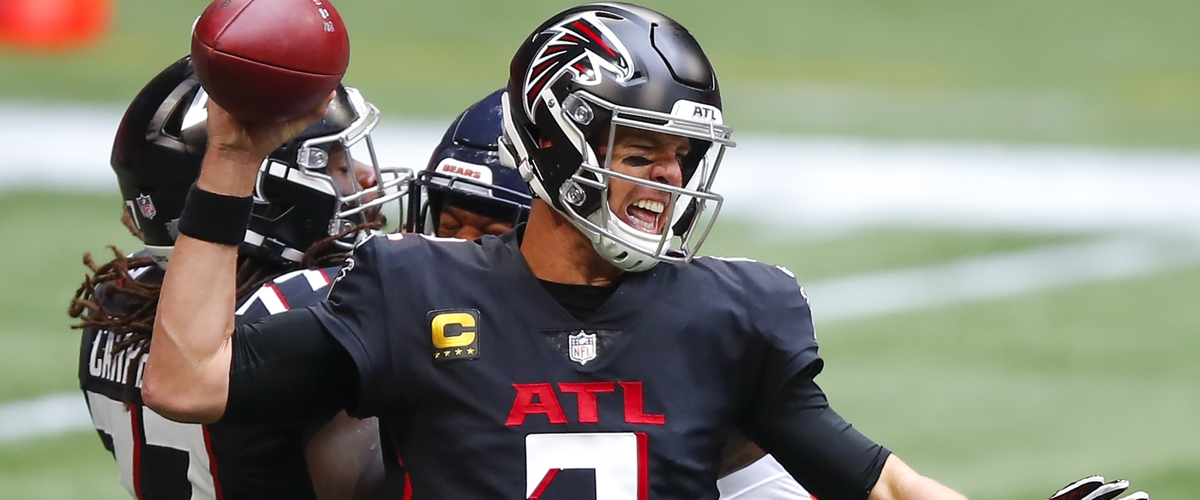 WOW.
Just wow.
How in the world do they do this?
The Atlanta Falcons are never safe. Never safe no matter how many points they lead by.
Whether its 28-3, 29-10 or 26-10, this team just finds a way to blow it.
Although not as spectacular as their choke job in Dallas. The Falcons found themselves on the receiving end of a Nick Foles masterpiece in the fourth quarter against the Bears on Sunday.
The QB replaced Mitch Trubisky in the second half and kept Chicago's undefeated record alive by doing the very possible feat of coming back to beat the Falcons.
Now I'm not sure if it's a coaching problem, or a mindset problem, or even a culture problem. But surely Falcons fans are sick of this.
A coaching change is the most logical move, especially if Atlanta fail to make any noise the rest of the season. But the idea of rebuilding the team completely with a whole new set of stars is always in the realm of possibility.
I don't know how Atlanta can solve this problem, but what I do know is that they should really be 2-1 right now, not 0-3.
Whoever is at fault for that, whether it's the players, coaching staff or front office, they know that they should be doing better.
I guess all we can do is look forward to their upcoming games and watch to see if their curse continues.
Bears' big-time backup
Staying on the Bears-Falcons game, starting quarterback Mitch Trubisky was replaced with Nick Foles as Chicago's QB late in the game.
The career backup, who got paid the big bucks by Jacksonville last year, finally got his moment with the Bears after being traded there in March for a fourth-round pick.
We know that Foles has some sort of magic when coming in for starting QB's, obviously his run in Philadelphia showed us this. He did win the Super Bowl with the Eagles and the games' MVP award after all.
While Sunday's game was no Super Bowl, it was still filled with plenty drama. Foles led the Eagles to a 16-point comeback in the fourth quarter against the Atlanta Falcons and finished the game with 188 passing yards, three touchdowns, and one controversial interception.
Moving forward, Foles will obviously be Chicago's QB1, as Bears head coach Matt Nagy announced this on a Monday afternoon Zoom call.
However, all eyes will be on him to perform to a high standard. This Chicago team are somehow still undefeated at 3-0 and will face the Indianapolis Colts in Week 4.
It's time for Foles to prove that he has what it takes to make it as a starting QB. Taking down a legend in Philip Rivers come Sunday will certainly start his second act off with a bang.
Kings of the NFC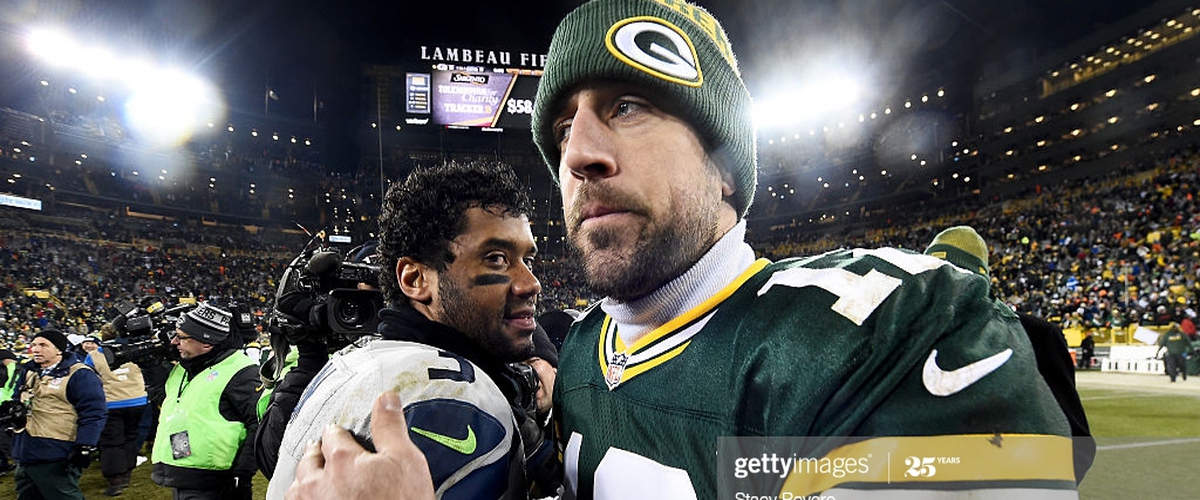 Well, well, well.
We're three weeks into this season and already I think most people have their NFC title game locked in.
I'm not there yet, but I'm also not far off locking in a Seahawks-Packers matchup to decide who represents the NFC in the Super Bowl.
Before the season started I was enamoured with this Seattle team. I thought they had some great pieces in place both on the offensive and defensive side of the ball that could take them all the way.
However, I didn't think the Packers would also be on that level. I thought they'd do the same thing that they've done the last few years, win their division, win a playoff game, and ultimately fall short of the Super Bowl.
In these first three weeks though, the quarterbacks I've been most impressed with, aside from Patrick Mahomes, are Russell Wilson and Aaron Rodgers. Watching these two vets slinging the ball like maniacs from week-to-week has been some of the most entertaining football I've ever seen.
Both sides have 3-0 records. The only other team in the NFC to be undefeated are the Bears, but they are nowhere near the level of these two NFL powerhouses.
Usually I'd be sceptical of hyping up a team, let alone two, during the first few weeks of the season. But they've proven against some heavy hitting opponents that they are just superior football teams at this time.
Just this past week, the Seahawks fended off a resilient Dallas team at home, while the Packers came out victorious against a proven opponent in the Saints on Sunday Night Football.
We've seen this before. Seahawks vs Packers. Wilson vs Rodgers. And every single time it has been wildly entertaining.
These two teams aren't scheduled to face off in the regular season, but I have a feeling we might just get to see them face off in a much more important matchup, maybe one that decides who goes to the Super Bowl.
SuperMahomes to the rescue
"Our Kryptonite".
That's how Ravens QB Lamar Jackson described the Kansas City Chiefs after Monday night's matchup.
The most hyped up game so far this year was nothing short of a one-sided affair, with the Chiefs utterly dominating the Ravens throughout the whole game.
Not only did the Chiefs fire on all cylinders when it came to their offense, but their defense managed to shut down Lamar Jackson, leading the young quarterback to his worst throwing performance as a starter.
Although we could nit-pick Lamar's Monday night performance, it would be much more fun to focus on this guy named Patrick Mahomes.
Heard of him?
He's only the reigning, defending, Super Bowl Champ and MVP who also just happens to be the greatest football player on the entire planet.
Yes, I said it. And to be honest, I think it's clearly obvious.
Mahomes threw for 385 yards, along with four touchdown passes. The young starlet also made magic happen on his feet, rushing for 26 yards, including a run to the pylon for the Chiefs first touchdown of the night.
The Chiefs frankly looked unstoppable on Monday night, which was strange because of their Week 2 struggles against a Chargers team with a rookie quarterback. Maybe this Chiefs team are just that unstoppable against the Ravens that no matter what… they always pull off a win against them.
I mean, looking back on Lamar's games against this Kansas City squad you can see why he'd reference them as Baltimore's kryptonite.
The reigning league MVP has a record of 21-1 in the regular season against every other team, but when it comes to Pat Mahomes and the Chiefs, his team are an abysmal 0-3.
This was many people's AFC title game pick.
I'm sure these teams will change quite a bit before January rolls around because anything can happen in this league.
But right now, it looks like the Chiefs have a cakewalk in the AFC.
I guess when you have a superhuman as your QB, you're practically guaranteed to come out on top in any fight.
---