Six Things We Learned From Week 8 of the 2020 NFL Season
As the United States is in the midst of one of its most important weeks in history, we aim to look back at Week 8 of the NFL Season and educate ourselves.
From an Atlanta upset to a Tampa Bay close call, this week in the NFL was one of the most thrilling so far.
Now that we're almost at the halfway point of the season, it's time to look back at some things we learned from Week 8.
The Autumn wind is a Raider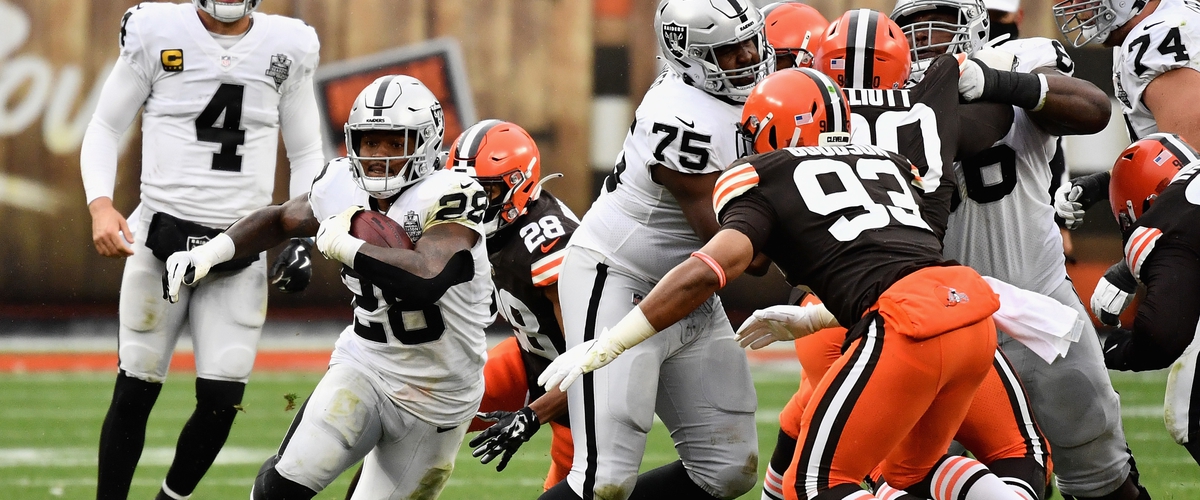 The Las Vegas Raiders, who is recent times have been known as an
underperforming team in bad weather, managed to pull of what many thought of as an upset in Week 8 of the NFL season.
This Raiders team, who were sitting at 3-3 before Sunday's game, accumulated over 200 yards rushing in the wet and windy conditions of Cleveland to defeat the Browns.
16-6 was the final score of the matchup, but do not be fooled by the margin of victory, this easily could have been a blowout if a few calls went the Raiders way.
A Henry Ruggs endzone catch looked like a certain touchdown after instant replay, but officials did not give it to the Raiders. And along with the windy conditions making Derek Carr's day tough, the kickers on both teams were having trouble putting up points in the weather.
Both D's showed up and impacted the game, with the Raiders young group surprisingly putting on their best performance of the season so far, not allowing Baker and his offensive weapons to even sniff the endzone all day.
Jon Gruden's guys now go to 4-3 and have the 3rd easiest schedule remaining, meaning the silver and black are going to be in the hint for a playoff spot this year.
A win against a sloppy Chargers side next week would build momentum for the young team and put them in prime position to challenge for a wild card spot. And if some results swing their way, then maybe a division challenge isn't the craziest of ideas.
Dalvin Cook-s the Pack
In a rematch from Week 1, the Minnesota Vikings took on division rival Green Bay Packers, but this time the Vikes were able to hold on to their lead thanks to a great team performance.
With almost nothing to play for, Minnesota acted as a spoiler to this Green Bay team as their star running back Dalvin Cook was able to put up 226 total yards from scrimmage on his way to scoring four touchdowns in the game.
Cook rushed the ball into the endzone three times, while a screen pass from Kirk Cousins led to a long receiving touchdown for the league's touchdown leader.
The Vikings put on their best performance of the year in Week 8, but it shouldn't be understated how disappointing the play of the Packers was.
Yes, the final score indicates that the game was a close one. But the Packers were down by two scores most of the game, with a late Davante Adams TD bringing some extra drama in the closing moments.
This was a Packers team who were being touted as one of the league's best just a couple weeks ago, but now questions will arise about their legitimacy when it comes to challenging in the NFC.
As of now, they look nowhere near as good as the Seahawks and Bucs, the conference's two best teams so far. And their first-place spot in the division is also still up for grabs.
For the Minnesota Vikings, could this win start a push for the playoffs?
Probably not, they are still a few games back and their form this year indicates that their sporadic performances wont lead to season-long success.
I guess playing spoiler against the Pack will bring them enough joy for now though.
Never change, Chargers
Oh Chargers, how do you do it?
How do you keep blowing these leads? How does your curse continue to punish you?
It almost like you've become the west coast version of the Atlanta Falcons in recent years.
Even with a sensational rookie QB who continues to put up big numbers, the team always finds a way to lose.
It's getting so bad that the fact that they've blown 16-point leads in their last four games isn't even much of a surprise.
Sunday might have been their worst lose of the season so far. Leading by three touchdowns halfway through the third quarter, it almost looked as if the Chargers took their foot of the gas and started to draw up their game plan for Las Vegas next week. But while they were distracted, Drew Lock led Denver all the way back.
It came all the way down to the final play of the game when Lock was able to sling a pass to KJ Hamler in the endzone to tie it up and lead to a McManus extra point which sealed the victory.
While several mistakes from Chargers players were valid reasons for the loss, the blame for the lead blows all year should without a doubt be put on the coaching staff. The team has again and again been timid when leading their opponents, and this has eventually led to their downfall.
The Chargers could have been something special this year, but it looks like they're in for another year of disappointment and despair.
Is it Trubisky time yet?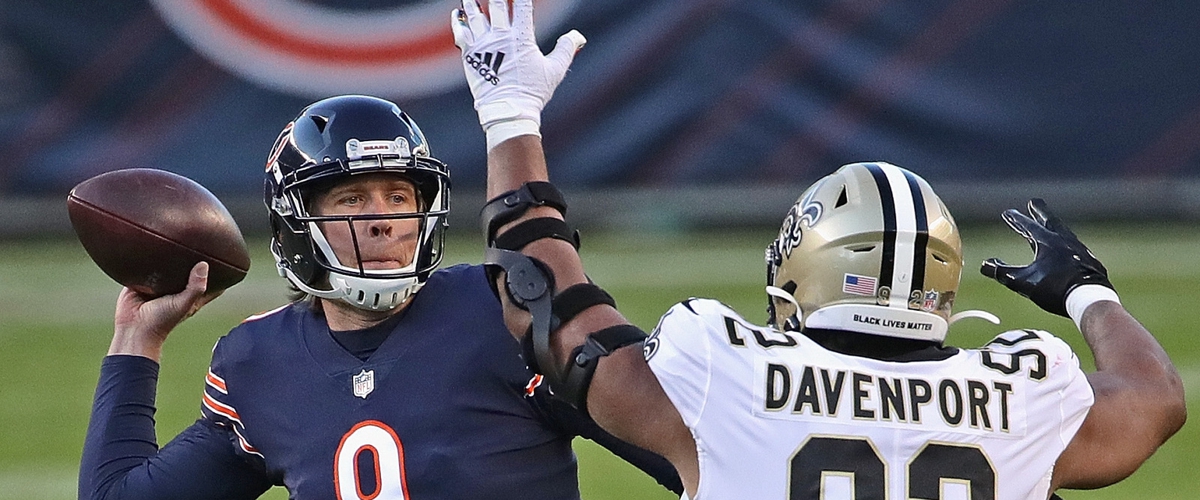 We've saw the Chicago Bears start two quarterbacks so far this year. Mitch Trubisky, the former no.2 overall pick in 2017, and Nick Foles, a former Super Bowl MVP in SB52.
Trubisky starter the season under center for Chicago but quickly fell out of favour with head coach Matt Nagy after consistently poor performances, albeit while going 3-0.
Nick Foles replaced the young QB in a Week 4 game against the Atlanta Falcons and somehow managed to bring them back into the game and eventually win it.
Ever since then, Foles has put in sub-par performance after sub-par performance at quarterback. So much so that the offense has barely been able to put up a fight against most competent teams.
You could make an argument that he hasn't got enough weapons as Allen Robinson and David Montgomery look to be the only players on offense who can make something happen
And you could also look at the coaching as a problem, a point could be made that Nagy, who calls the Bears offensive plays, isn't doing as well as he should be.
At the end of the day though, it's clear that Foles isn't the QB we thought he was four weeks ago.
So, do the Bears make the tough call? Do they put the young gun back in? Or is it to late for Trubisky to succeed in Chi-town.
All will be revealed as the season goes on. But one thing we do know at the moment is that the Bears have a crisis at quarterback.
Dolphins dive into playoff picture
Does Sunday's game in Miami tell us more about the Dolphins or the Rams?
To be honest, it's a pick 'em. But with the Miami Dolphins starting a new quarterback and their defense shaping into one of the best in the entire NFL, I think we can take away a lot from their performance.
We thought after the first couple weeks of the season that this team was one destined for another top draft pick, but they have managed to pull together and go on a good run which has put them at 4-3 after eight weeks of play.
They have now become the top scoring defense in the NFL, but it is important to know that they have had their bye week which can cloud this statistic. But their D is still up their as one of the league's best.
A lot of people were worried about Tua Tagovailoa's debut against a fierce Rams defense which boasts the likes of Aaron Donald and Jalen Ramsey. And honestly, his performance was not that great.
The Alabama product put up 93 passing yards and a single touchdown on his Dolphins debut, leading to a lacklustre performance for the Miami offense as a whole. 145 total offensive yards was all they were able to put up against LA.
They should thank their defense for the win.
The Miami D had an amazing game. They forced two interceptions and two fumbles against the Rams offense and were able to turn those into points.
The special teams was also able to chip in and delivered the first punt return TD of the season when Jakeem Grant took one 88 yards to extend the lead to 21-7 during the second quarter.
All in all, this Dolphins team is looking like a sneaky playoff challenger this year. It's not even out of the realm of possibility that they challenge for the AFC East.
Keep an eye out for this young Dolphins team, because they can make some noise in the AFC.
Burrow's Bengals better than we thought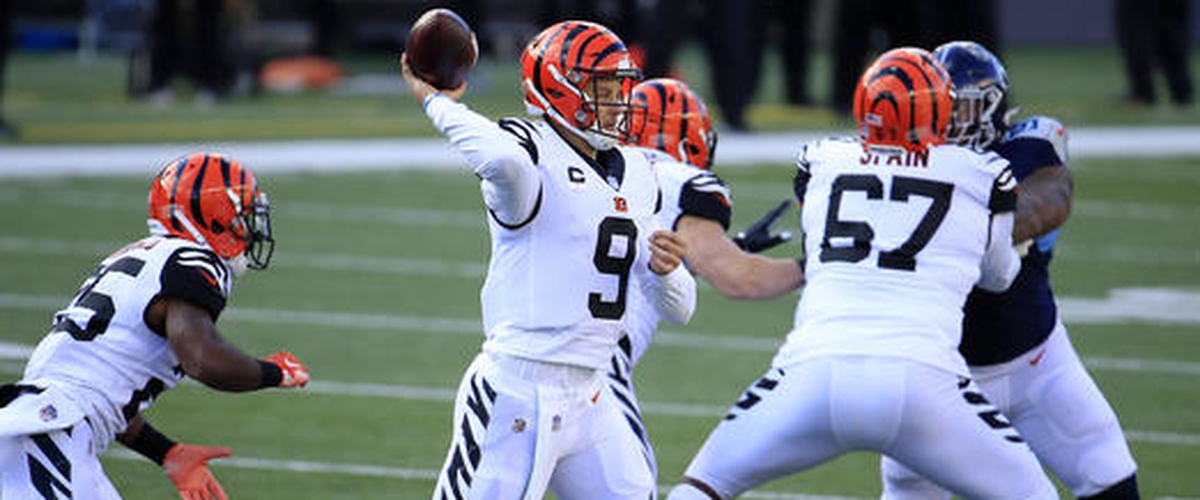 The surprise of the weekend was easily a Cincinnati Bengals upset over the Tennessee Titans.
Tennessee went into Week 8 as the overwhelming favourites against a young Cinci team and looked to be a lock to go to 6-1.
They had just came off s big loss to the undefeated Pittsburgh Steelers team in Week 7 and were set to get back o to winning against a one-win Bengals squad.
However, the game was dominated by the Bengals. Joe Burrow and the offense were able to step up and make big plays, and the defense held strong against all of the Titans' weapons.
A chance at the playoffs is almost impossible for the Cincinnati Bengals with their division being so highly competitive, but their team is certainly good enough to pick up some more wins than anyone expected this season.
Burrow, their no.1 pick in the draft, looked like a man amongst boys when taking on the Titans defense, producing highlight play after highlight play for those at hole to watch.
It wouldn't be a surprise now if the Bengals were to pick up a handful of wins the remainder of the year, even with knowing that they won't be able to make a big playoff push.
This year is big for the Bengals. It's time for them to prove that they can compete with their rivals.
And with every single snap, we can see their future get brighter and brighter.
---