The Eagles Must Win on Sunday and Here is How
Let`s make this clear and simple, the Eagles must beat the Giants on Sunday if they want any chance of making the playoffs. Philadelphia cannot afford to drop to 0-3 in the division and 4-4 with an extremely tough schedule coming up. With a win the Eagles will go to 5-3 and have a win up on the Giants in the NFC East. Being 5-3 with an extremely tough stretch coming up feels a lot better. Especially being 5-3 while only playing 3 of the first 8 games at home. After this game the first half of the season is over and the Eagles will get the luxury of having 5 of their final 8 games at home, where the Eagles have exceled this year. Playing at home is something that always helps when making a push for the playoffs.
Eagles have to play with a sense of urgency from the opening kick off Sunday at the Giants. Going 5-3 at the half way mark would be big!

— Merrill Reese (@mreeseeagles) November 4, 2016
In a week that has been dominated by the story of Josh Huff, the Eagles will need to put that distraction aside and go out and play on Sunday. Huff was arrested on Tuesday and after Doug Pederson stated that Huff would play Sunday, Eagles management changed course and released Huff Wednesday morning. The release of Josh Huff opens up an opportunity for Bryce Treggs. Treggs was on the 49ers roster throughout training camp and looked like he would be a part of San Francisco`s plans this season. But, Treggs was later released and the Eagles picked him up. Treggs has yet to dress this season as he continues to learn the playbook, but after working with the first team the past few weeks and the release of Huff, Bryce Treggs will get his opportunity, and we will get back to Treggs later when looking at the Eagles on offense.
Pederson confirms the Byrce Treggs will be active this week vs the Giants.

— Eagles Nation (4-3) (@PHLEaglesNation) November 4, 2016
In a game that is a must win, how do the Eagles match up against the New York Giants. What areas do the Eagles fare better in and where can they exploit New York on Sunday? The Eagles are 5-1 all time at the New Meadowlands, so this is a place that the Eagles are very comfortable playing at and can hopefully capture a win. Just how can they do that?
When the Eagles have the football they need to be more aggressive than they have been. Last week Carson Wentz went 32/43, which looks good on paper. But, only average 4.7 yards per attempt. Which pretty much shows that all his throws were dink and dunks, and quick screens. Ever since Carson Wentz threw his first interception against the Lions, he has looked more hesitant to push the ball down the field. I can remember one deep ball throw by Wentz since then and it was to Jordan Matthews in the Washington game. Granted, the Eagles have limited receivers who can get open, Carson Wentz did not complete a single pass last week against the Dallas Cowboys that traveled more than 10 yards.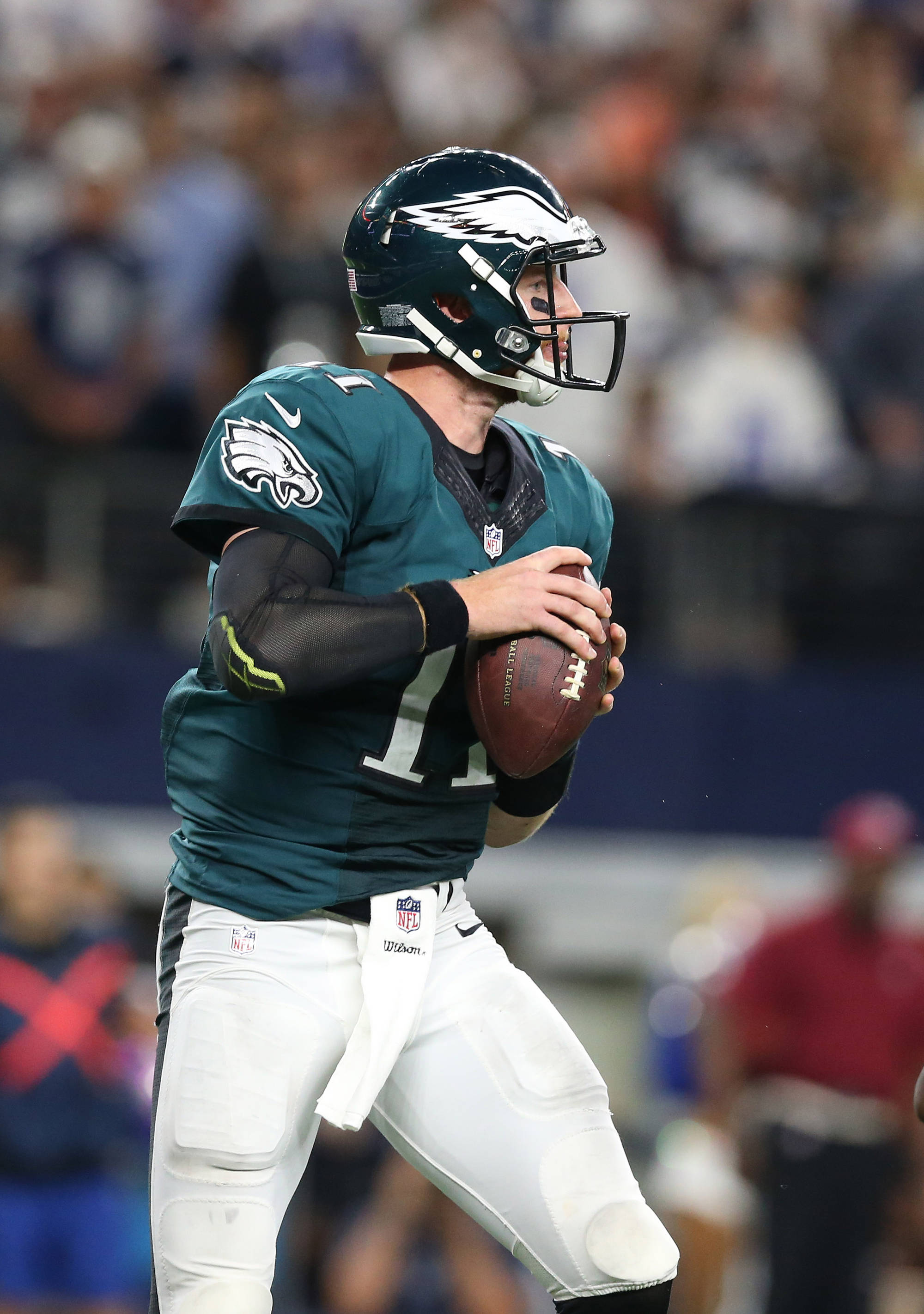 Will Carson Wentz air the ball out on Sunday?
Matthew Emmons-USA TODAY Sports
The issue with not throwing the football deep, is that teams will begin to crowd the line of scrimmage, which makes it that much harder to run the football. And if you can open up the field a bit than it opens things up underneath for screens and allowing Jordan Matthews to work over the middle. Even if you throw it deep and it gets broken up nine out of ten times, at least you keep the defense honest. Now this is where Bryce Treggs come into play. Bryce Treggs ran a 4.39 40-yard dash, which is by far the fastest on the Eagles. In college Treggs was known as a deep threat receiver and hopefully he can benefit this Eagles offense. Bryce Treggs cannot be looked at as some kind savior for the Eagles, but if he can show to be a reliable option for Carson Wentz than that would be a nice thing to have.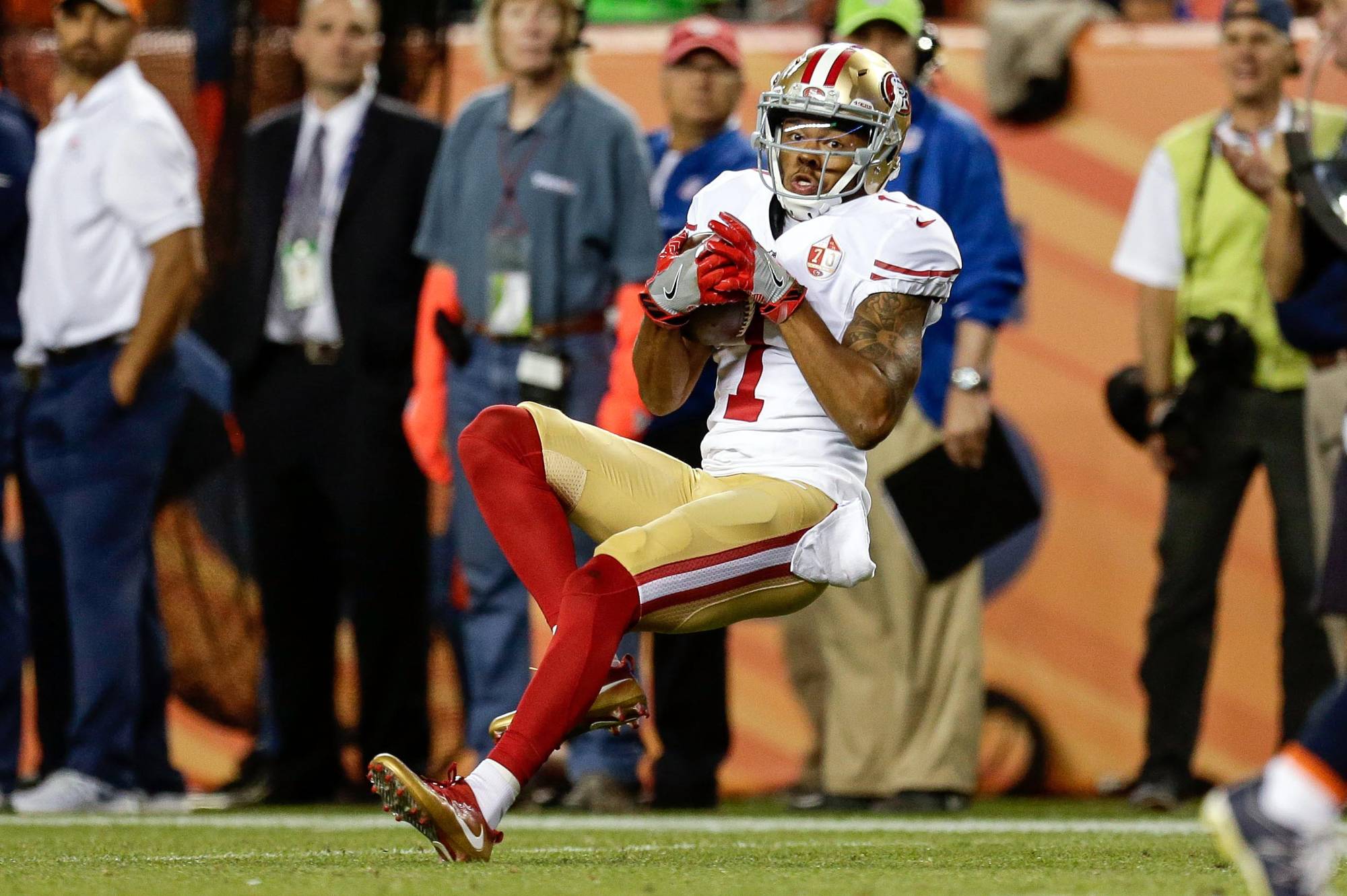 Bryce Treggs
Isaiah J. Downing-USA TODAY Sports
So the key on offense is being able to open things up. The Giants will most likely come out daring the Eagles to throw it deep and it is up to Carson Wentz and Doug Pederson to make it happen. New York`s pass rush isn`t great and their secondary is good at best. They do have Janoris Jenkins and Landon Collins, but this is definitely a defense the Eagles can score on. When and if the Eagles open it up, they will be able to get everyone involved. A common question amongst Eagles fans has been when will Zach Ertz get involved? It seems every week that people are predicting a breakout game from Ertz. Week 17 last season Zach Ertz had 9 catches for 152 yards, so getting Ertz involved on throws 10-15 yards over the middle will be vital in the Eagles having offensive success. Hopefully Carson Wentz popped the tape of the week 17 game last season and saw this hole in the Giants defense that he can take advantage of.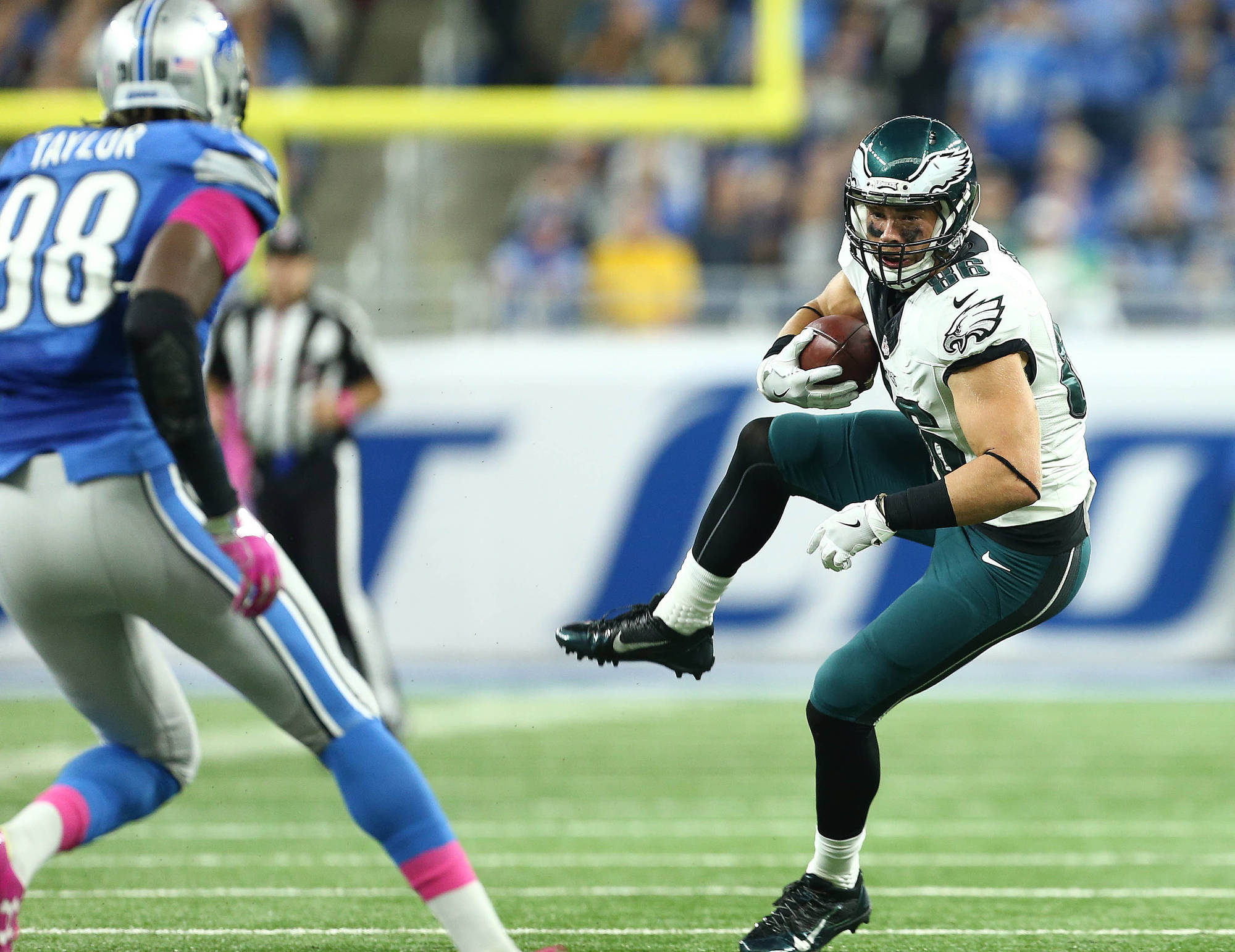 Will Zach Ertz continue his recent success against the Giants?
Mike Carter-USA TODAY Sports
Now after last week, it looks like Darren Sproles might be the Eagles top running back. Sproles rushed 15 time for 86 yards. For being 33 years old, Sproles can really turn on the jets and hit the hole for big gains. One of the other three backs will need to step up to spell Sproles at times. Will it be Mathews, Barner or Smallwood? Whoever it is will need to do one thing, hold onto the football.
A way the Eagles can surprise the Giants on offense is after running Darren Sproles a lot last week, the Giants will expect Sproles to run more than be out receiving passes. But, if the Eagles can get Sproles involved in the passing game and maybe run some wheel routes matched up on a linebacker, than Sproles can help the Eagles move the ball in the air.
How are the Eagles going to stop Odell Beckham and crew? They will need to use the same formula that has been so successful against the Giants for the past couple of years.
The Giants have not beaten the Eagles since week 8 of 2013. To the tune of a 15-7 Eagles loss at the Linc. Since then the Eagles are 4-0 against the Giants, with two of those wins being 27-0 and 27-7. One common theme in all of these games has been shutting down the run and getting to Eli Manning. New York has one of the worst offensive lines in the NFL and one of the worst run games in the league. Kind of line Minnesota, and we all saw what the Eagles defense was able to do to them two weeks ago. Jim Schwartz must be looking forward to this one, as almost any blitz he throws at Eli Manning, the Eagles defense should have success with. But honestly, the Eagles should be able to have success without blitzing too much. Rushing four should do the trick against the Giants porous offensive line.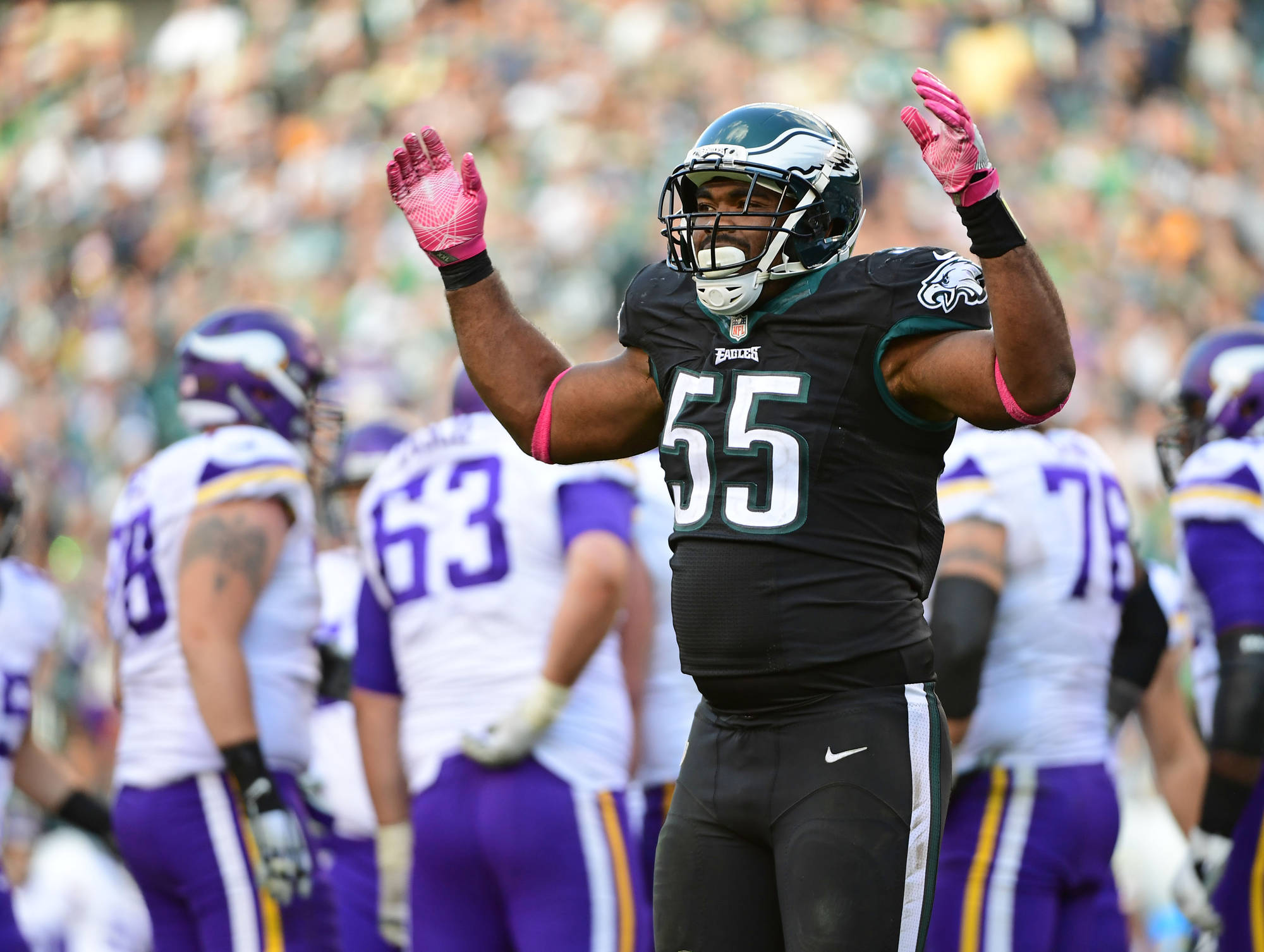 Brandon Graham is the top rated DE in the NFL. Will he be in Eli Manning`s face on Sunday?
Eric Hartline-USA TODAY Sports
Bennie Logan not playing will definitely hurt the Eagles run defense, but hopefully it does not hurt too much as the New York Giant`s run offense is almost non-existent. Shutting down the run will put the game into Eli Manning`s hands. Manning definitely does not have a shortage of weapons with Odell Beckham Jr., Victor Cruz and the rookie Sterling Shepard. These are all guys that can get open down the field. But for Manning to get the ball down field, he is going to need time. With this Giants offensive line, the Eagles need to and should get to Manning and not letting him have time for his receivers to get down the field.
The big key here is being able to get to Manning with only four guys, and not give up big runs. This will allow the defense to drop seven guys back into coverage without much a run threat and focus on stopping the pass. If four guys is not enough, than Jim Schwartz will dial up more pressure, but against this offensive line, four should be enough. If that works than the Eagles defense will have a big day.
Odell Beckham will make his plays, but if the Eagles can limit him than they will be in good shape.
On special teams the big question is who will return kicks with Josh Huff no longer a member of the Eagles. The Eagles definitely have a wide array of options from, Nelson Agholor, Kenjon Barner, Bryce Treggs and Jalen Mills. If I was to guess, it would be Kenjon Barner, who was shown to be a very good returner, returning two punts for touchdowns in the 2015 preseason. We will see who joins Wendell Smallwood to return kicks against the New York Giants.
Prediction:
The Eagles defense will come out and get pressure on Manning, and as long as they can do that all game they should have success on defense. On offense if they can open up the field, than they can work in the rest of their offense. If think the Eagles contain the Giants and have a solid day on offense as they finally lean on Zach Ertz in tune to a much needed divisional victory. It is a must win game, and the Eagles must respond.
Eagles 24 Giants 17 
---