Wolves lose again...time for a change
Last night the Wolves lost another high scoring affair in San Antonio, falling to the Spurs 122-114. 6 players scored in double figures for the Wolves, but only 8 of the 13 available players got on the floor, with 4 of them playing over 35 minutes. Coach Thibodeau has a tendency to ride his starters, and that hasn't changed in his first season in Minnesota. But with the team's record at 14-28 and no real consistency from this group, it's time to start playing his bench more and limiting the minutes of Karl-Anthony Towns, Andrew Wiggins, Ricky Rubio and Zach Lavine.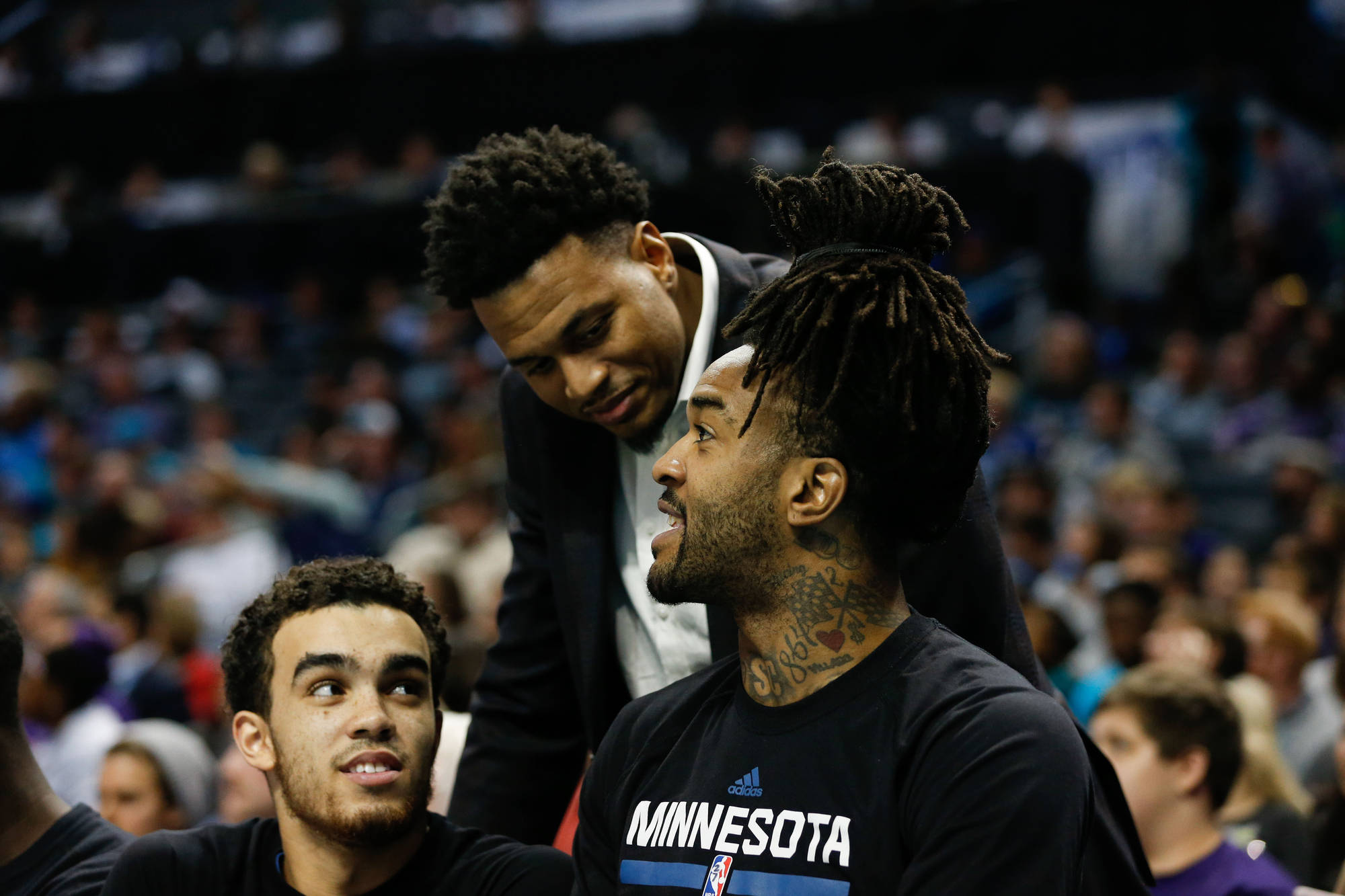 Optional...
Jeremy Brevard-USA TODAY Sports
This process should be two-fold. The first part to getting the bench more minutes should be to see who they like for the future. Cole Aldrich, Brandon Rush, Adrian Payne, Jordan Hill and Tyus Jones are all players who have been good in spurts during their NBA careers, but haven't had much of an opportunity with the Wolves this year (Rush got a couple starts when LaVine was out with an injury, but otherwise hasn't played much off the bench). The Spurs for example played all 13 players last night, with all but 3 getting double digit minutes (one of the 3 that didn't is Kyle Anderson, who has averaged over 12 minutes/game this season). Obviously the Spurs have aging veterans (Tony Parker, Manu Ginobili, David Lee and Pau Gasol) that need to have limited minutes for their playoff push, while the Wolves have one player over the age of 30 (Rush). But Spurs Coach Greg Popovich has been very successful playing his bench and limiting minutes for his starters over the past few years, and that needs to be the way every team sets their rotations. Yes, Towns, Wiggins, LaVine and Rubio are all fairly young and can handle playing a lot of minutes every night. But this team is not the 2010-11 Bulls that won 62 games with MVP candidates Derrick Rose and Joakim Noah, and talented veterans like Carlos Boozer, Kyle Korver and Luol Deng. This is a young team that isn't going anywhere this year, and they should be looking to the future instead of wearing down the young Wolves starters in a lost year.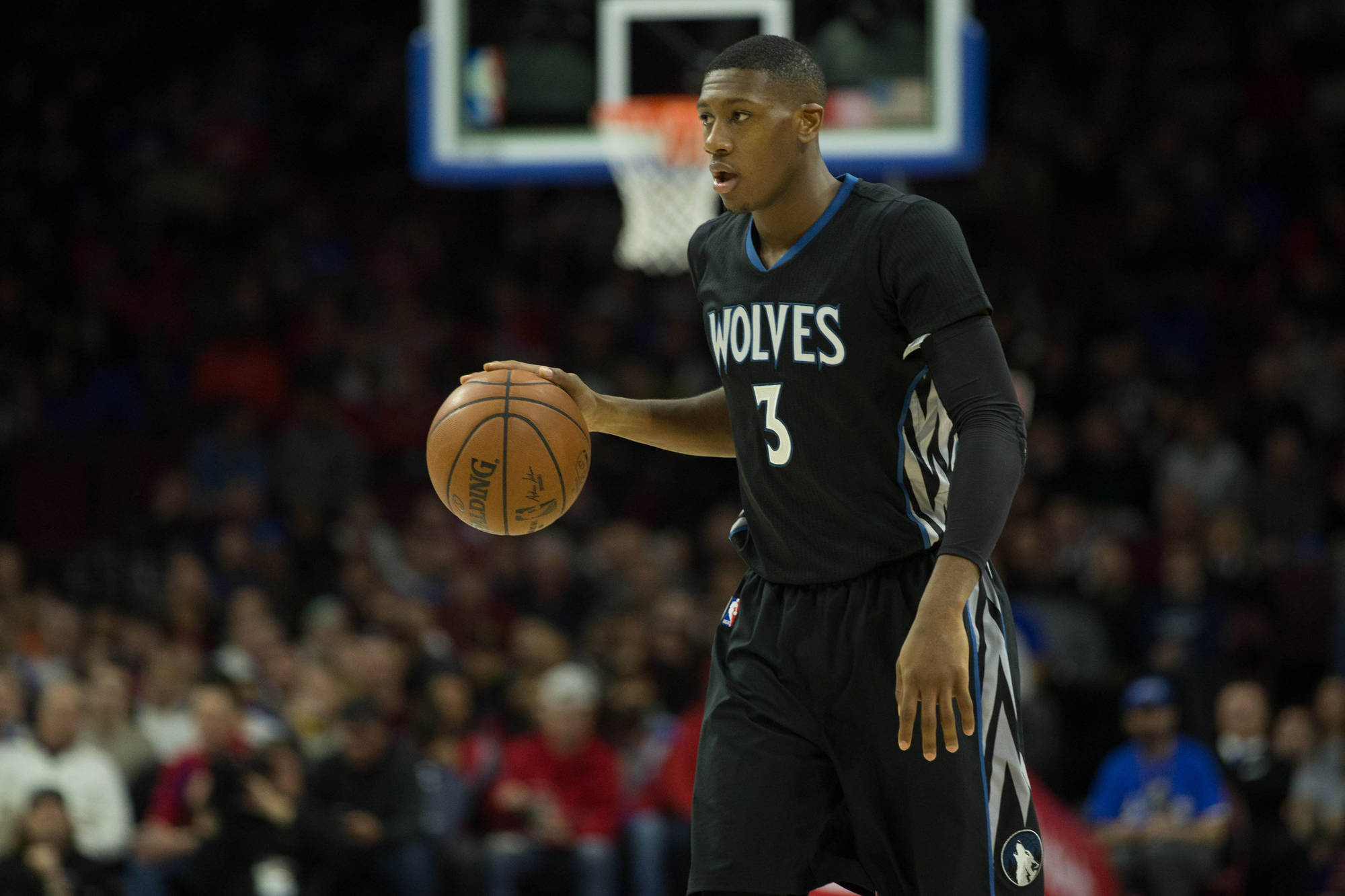 Optional...
Bill Streicher-USA TODAY Sports
The second part to this process is to see what first round pick Kris Dunn can do as a lead guard for this young group. We all know what Rubio can do as a PG (assists and steals, but one of the worst shooters in NBA history), but Dunn hasn't really gotten too many opportunities to get long runs on the floor. Part of this may be because Thibs doesn't think he is ready to lead this group for good chunks of the game, part could be the team wanting to get Rubio more run to set up a possible trade later this year. Either way, Dunn hasn't had nearly enough playing time to learn this year, and one of the favorites this pre-season to be Rookie of the Year isn't even in the top 5 of this year's rookie class right now. Dunn needs more time, not just for his individual development but also for his development with Towns, Wiggins and LaVine. These 4 guys are the future for this team, and the sooner they get acclimated with each other on the court, the quicker they start winning games more consistently.
---