2017-2018 NHL Standings Predictions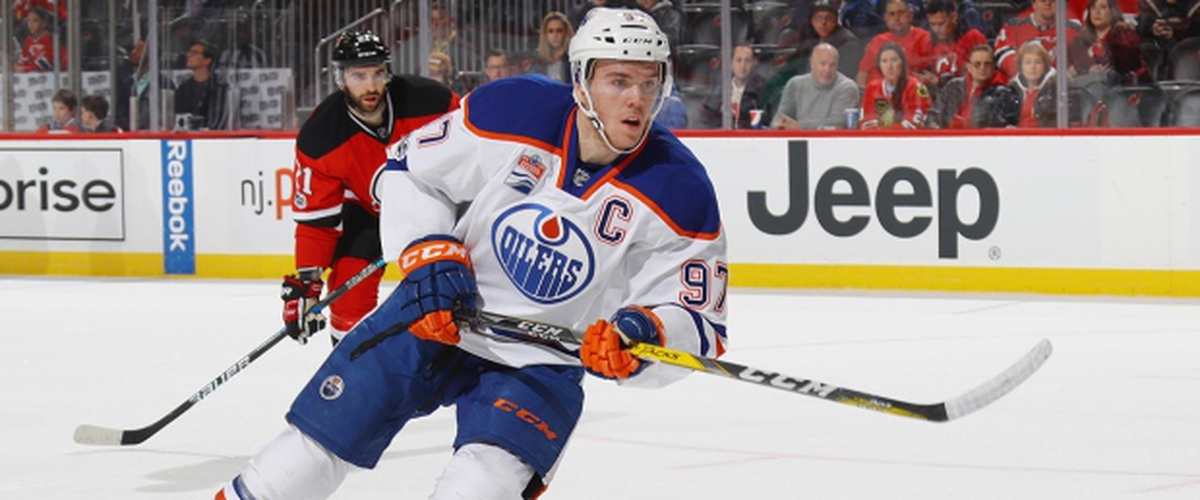 Well, it's August, and we're a little less than two months from the start of the 2017-18 NHL season. Most teams are pretty much put together, and we have a pretty good idea of what rosters are going to look like come October. There are very few bad teams in the league. There are only 5 or 6 teams that I can eliminate from having any chance of making the playoffs. Only 16 get in, so there are going to be some good teams not making the postseason this year. Here are my standings predictions for the upcoming season. Teams with a * next to their name are the teams I think will make the playoffs.
Atlantic Division
1. Toronto Maple Leafs*
2. Tampa Bay Lightning*
3. Ottawa Senators*
4. Montreal Canadiens
5. Boston Bruins
6. Buffalo Sabres
7. Florida Panthers
8. Detroit Red Wings
This is going to be a dogfight between Toronto and Tampa Bay for first in the division. Toronto is on the upswing and could become a contender this year. Tampa Bay is going to have a bounce back year after injuries ruined their season last year. Ottawa should make the playoffs again this season with Erik Karlsson leading the way. Montreal is trending downward and their defense looks especially weak. They still have Carey Price, so anything is possible, but I see them finishing fourth and missing the playoffs by a point or two. Boston is a tough team to gauge, they could finish second or they could finish sixth. I have them at fifth and missing the playoffs, but they could easily move up into the third spot. Buffalo and Florida are not ready for the playoffs yet, and Detroit should be in full rebuild mode.
Metropolitan Division
1. New York Rangers*
2. Pittsburgh Penguins*
3. Columbus Blue Jackets*
4. Washington Capitals*
5. Philadelphia Flyers*
6. Carolina Hurricanes
7. New York Islanders
8. New Jersey Devils
This is the best division in hockey in my opinion, and I think five teams make the playoffs out of the Metro. I think the Rangers and Penguins are by far the two best teams, but the Pens lost a lot this offseason, so New York will win the division. Pittsburgh comes in second, followed by a very solid Blue Jackets team. Washington's lineup was decimated this offseason because of salary cap problems, so they drop to fourth place. Philly returns to the playoffs this season by sneaking into the last wild card spot in the east. Carolina is close, but not playoff ready yet. They probably miss by one or two points. The Islanders and Devils are not bad teams, but they can't compete in this stacked division and finish seventh and eighth respectively.
Central Division
1. Nashville Predators*
2. Dallas Stars*
3. Minnesota Wild*
4. Chicago Blackhawks*
5. St. Louis Blues
6. Winnipeg Jets
7. Colorado Avalanche
This division is ready for a shakeup this season. Chicago and St. Louis are both trending downward, so that opens it up for a new winner. I think Nashville rides the league's best defense to a first place finish. Dallas bounces back in a big way this year and finishes second. They finally have a real goalie in Ben Bishop, and their offense will get a boost from Alexander Radulov. Minnesota is primed for another solid season, they finish third and easily make the playoff. Chicago is another team with major salary cap problems and an aging core. Their defense is in shambles outside of Keith and Seabrook, and their bottom six is very weak. They drop to fourth in the division, but make the playoffs as a wild card team. St. Louis, like Chicago, is trending downward. I think they finish fifth a couple points behind Chicago and miss the playoffs. Winnipeg is not ready to make the jump yet, and Colorado is in full rebuild mode.
Pacific Division
1. Edmonton Oilers*
2. Anaheim Ducks*
3. Calgary Flames*
4. Los Angeles Kings*
5. San Jose Sharks
6. Arizona Coyotes
7. Vancouver Canucks
8. Vegas Golden Knights
The Edmonton Oilers have fully arrived, and I see no reason why they won't win their division this season. They should probably win the President's Trophy, as well. It's Stanley Cup or bust now for Edmonton. Anaheim is still a very good team and Cup contender, they will finish second. The 3 through 5 spots are really up for grabs, and any of these teams could be interchanged. I think Calgary squeaks out third place, and Los Angeles returns to the playoffs after a disappointing season last year. That leaves San Jose on the outside looking in. I think their core is too old, and their bottom six is weak. Arizona will be a lot better this year, but not good enough to crack the top five. Vancouver is in full rebuild mode, and Vegas is an expansion team so last place is inevitable.
I expect a lot of close races this season, both for division titles, as well as, wild card playoff spots. A lot of good teams are not going to make the playoffs. The parity in the NHL is incredible, and that's great for the league. If my predictions turn out to be correct, which is highly unlikely because predicting a league this close is nearly impossible, these will be the first round playoff matchups.
Eastern Conference
New York Rangers vs. Philadelphia Flyers
Toronto Maple Leafs vs. Washington Capitals
Pittsburgh Penguins vs. Columbus Blue Jackets
Tampa Bay Lightning vs. Ottawa Senators
Western Conference
Edmonton Oilers vs. Los Angeles Kings
Nashville Predators vs. Chicago Blackhawks
Anaheim Ducks vs. Calgary Flames
Dallas Stars vs. Minnesota Wild
That would be damn good first round with four new playoff teams that didn't make it last year, and four first round rematches from last year's playoffs.
---