David Pastrnak Signs 6 Year $40 Million Deal with Bruins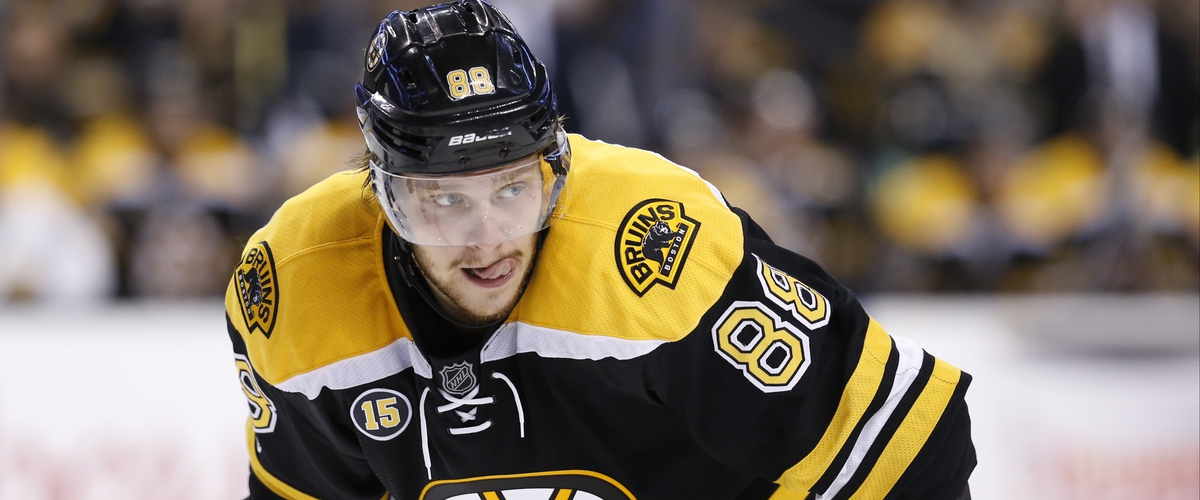 As NHL training camps open for all 31 teams today, the Boston Bruins and star restricted free agent David Pastrnak have come to an agreement on a 6 year deal worth $40 million overall. Pastrnak's annual cap hit will be $6.67 million, which I think is a steal for the Bruins.
The contract saga between the Bruins and Pastrnak had gone on all summer, and as the season approached, fans became more and more worried that a deal would not be reached. Rumors swirled about possible trades, bridge deals, long term deals, and even Pastrnak leaving for the KHL. Many fans and people in the hockey world wanted Boston to just pay up to keep Pastrnak. The team seemed set on not exceeding a certain price. The possibility of the Bruins losing their budding star seemed more and more probable as time went on. All of those worries and rumors can now be put to rest.
When the Edmonton Oilers signed Leon Draisaitl for 8 years with a cap hit of $8.5 million, I thought the Bruins were screwed. Pastrnak is not as good as Draisaitl, but he's not far behind. I figured he would want a similar deal, and there would be no way he would take less than $7 million a year. I thought the Bruins would eventually get a deal done, but I figured they would cave and give him somewhere between $7.25 million and $8 million a year. I was wrong. $6.67 million is a very reasonable cap hit and the 6 year term is plenty long enough. GM Don Sweeney was getting ridiculed by fans and the media for his handling of Pastrnak, but he comes out of this looking great. He now has a 21 year old star goal scorer locked up for the next 6 seasons with a cap hit under $7 million. That is about as good as a GM can do in this situation. Props to Sweeney and the Bruins for not botching this like they have with so many young stars before. This is a great deal for both sides, and I can't wait to see Pastrnak in a Bruins uniform for years to come.
---