My 10 Favorite NASCAR Diecasts in My Collection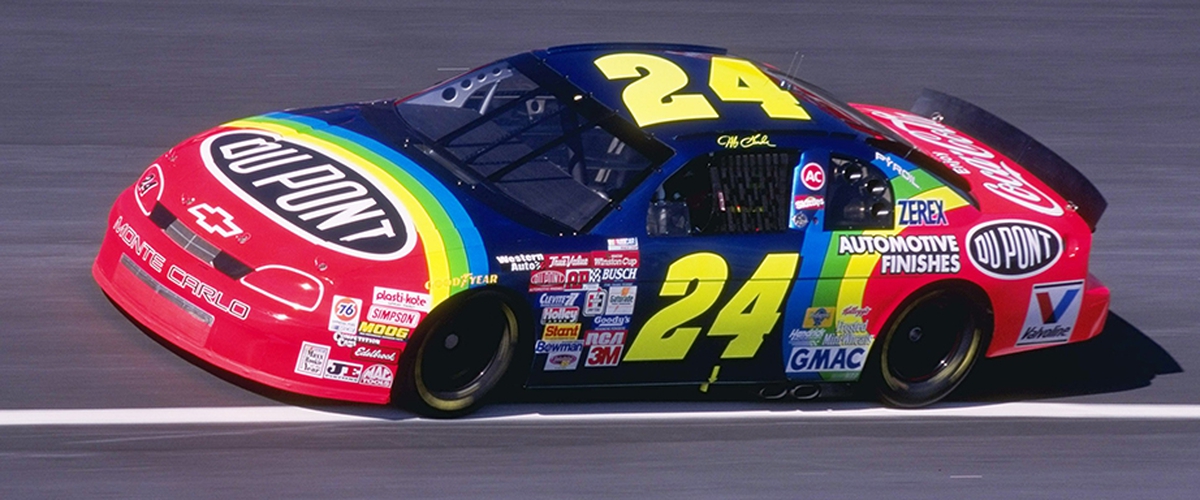 This summer, I decided it was time to start a collection. I have always been a big fan of NASCAR, so naturally the first thing I wanted to collect was race cars. Starting in July, I did just that, and now have a collection of 25 diecast cars. All of my cars are from NASCAR and are in their original boxes. The earliest car I have is from 1992, and the newest is from 2005. I like all the cars I have and bought them all for a reason, but some I like more than others. Here is a list of my 10 favorite NASCAR diecasts that I own. These are not necessarily my best cars, most valuable, or favorite drivers, they're just personally my 10 favorite. I was going to include photographs of the actual diecasts I own, but I could not get them to upload properly.
10. 1998 Rusty Wallace Miller Lite/Elvis Presley #2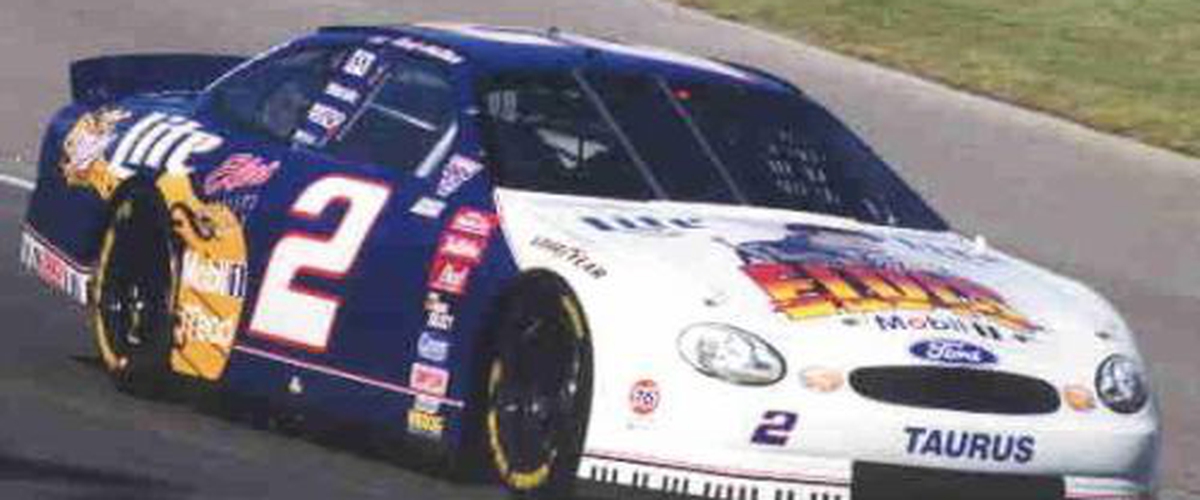 This paint scheme puts a musical twist on the famous Blue Deuce. Most of the car remains blue, except the front end, which is white. The hood features Elvis Presley, while the back sides near the rear tire wells have a wooden guitar. This is a pretty cool paint scheme on one of the most recognizable cars in NASCAR. However, this is not my favorite Rusty Wallace paint scheme. One car that I do not have, and badly want, is Wallace's black Miller Genuine Draft car with yellow and white lettering/numbers.
9. 2005 Jeff Burton Cingular #31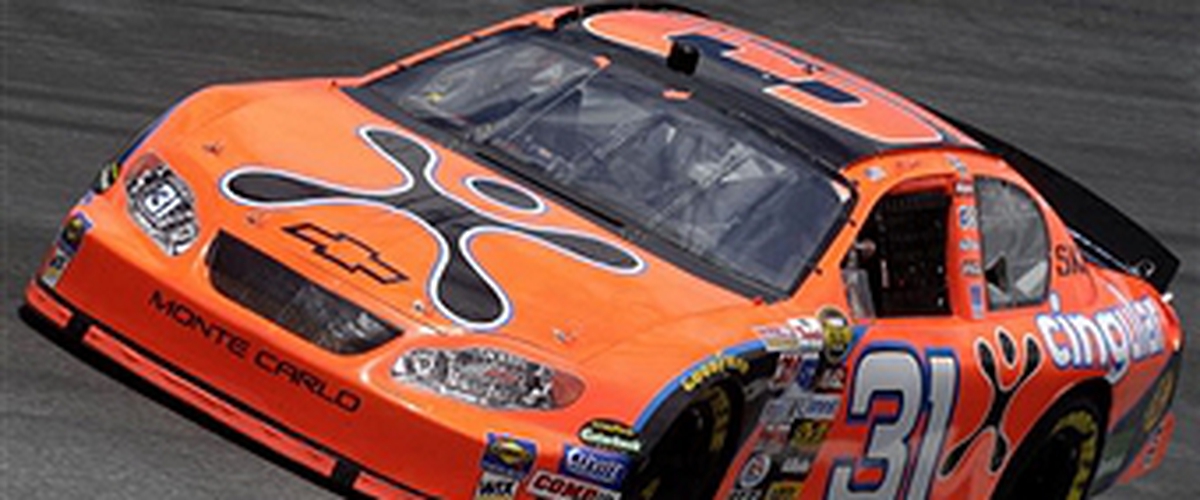 I remember when Jeff Burton left Roush Racing in 2004 and signed on with Richard Childress Racing. His first full season at RCR was in 2005, and this was the car he drove. I was only 9 years old when Burton took over this car, but I had a decent understanding of NASCAR by that point. This was one of my favorite paint schemes at the time. The orange and black worked together perfectly, and for an alternate paint scheme, the colors could be inverted, which looked really cool as well. This bright orange car flying around the track was awesome back then and still is now, which is why it's one of my 10 favorite cars I have.
8. 1997 Ken Schrader Skoal Bandit #33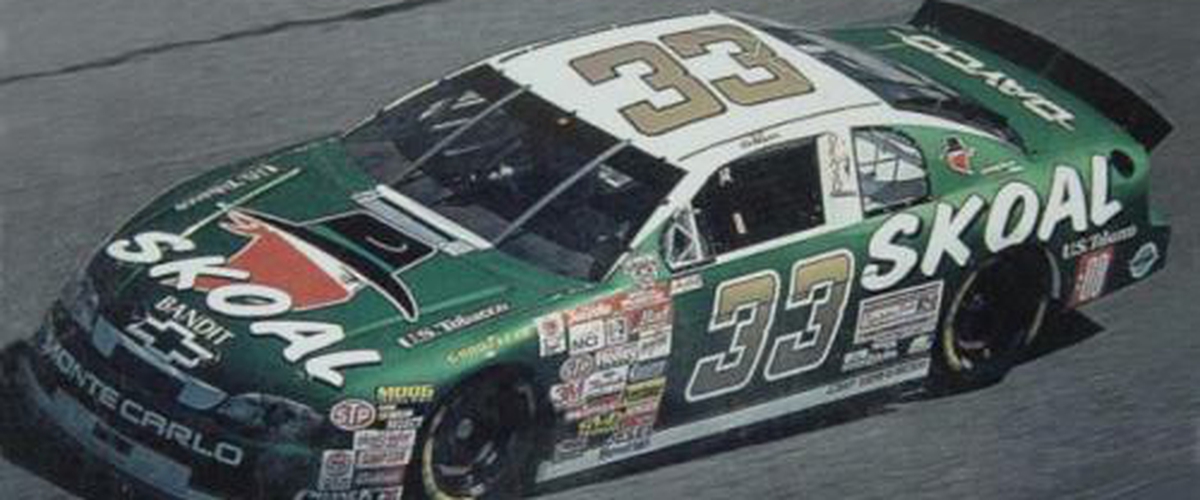 This car is one of my favorites for two reasons: the colors and the sponsor. First, this color scheme is incredible. I absolutely love the dark green and the gold color used on the numbers is great. Together, along with the white, this car is a masterpiece. It really is one of the prettiest cars I've seen in NASCAR. The second reason I love this car is the sponsor. Skoal Bandit tobacco was Schrader's sponsor in 1997, and while at the time that wasn't noteworthy, it is now. This car hearkens back to the good old days, when people didn't whine, complain, and get offended by everything. Tobacco companies were a major force in NASCAR sponsorship, and nobody really cared. Now, Tobacco companies are not allowed to advertise or sponsor any cars in NASCAR, and likely never will again. This car is a great representation of a bygone era.
7. 1998 Ricky Rudd Tide #10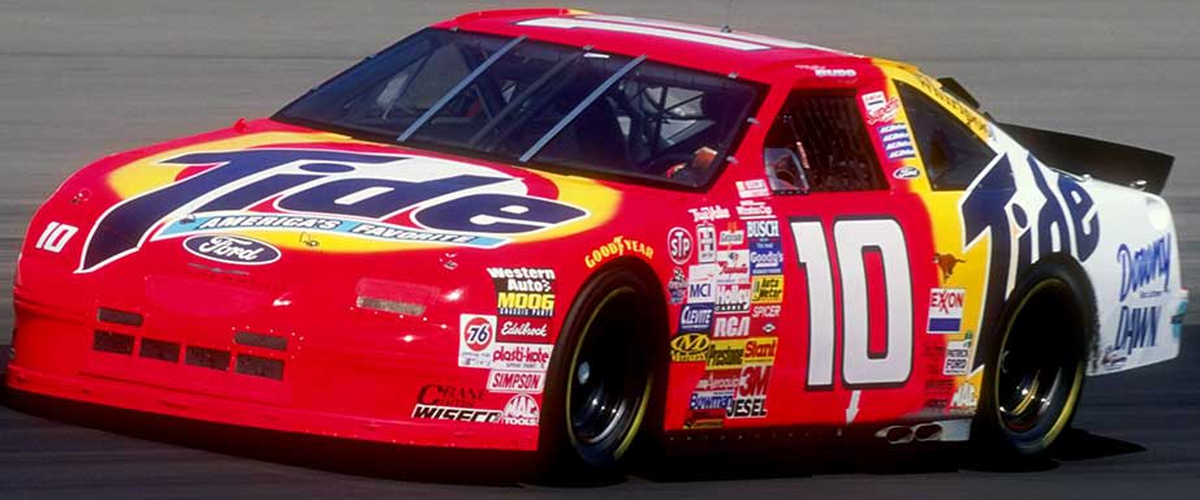 Ricky Rudd's car from 1998 is absolutely gorgeous. Tide is one of those classic sponsors in NASCAR, and they always run on beautiful cars. The colors all go together perfectly, and there is nothing bland or boring about this car. I wish Tide would return as a full time sponsor because I think their cars always look fantastic.
6. 1999 Tony Stewart Habitat for Humanity/Home Depot #20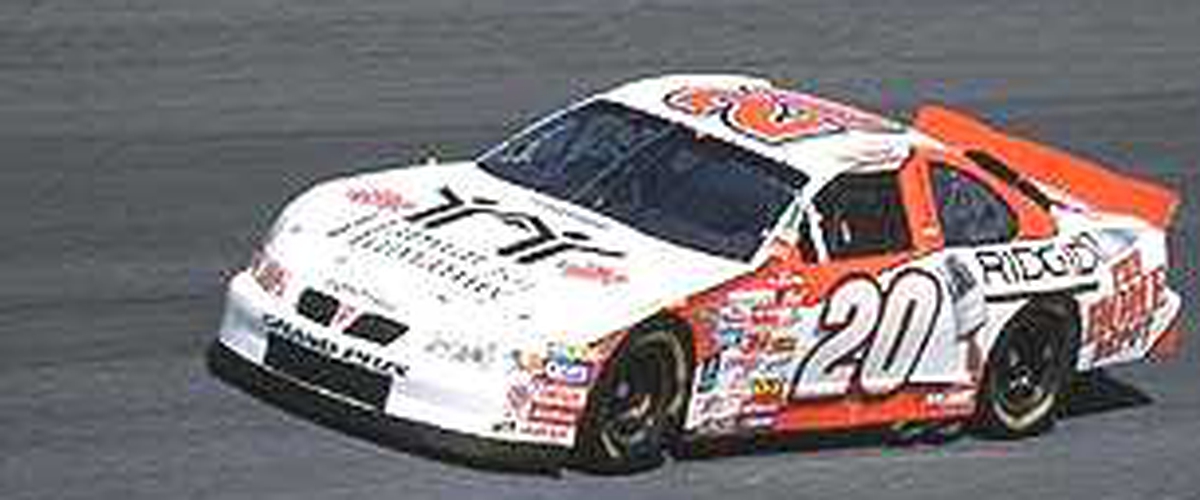 Much like with sports uniforms, mostly or all white color schemes tend to be really hit or miss with me. They either come out really cool, modern, and sharp looking, or they come out very bland and boring. This car from Tony Stewart's rookie season is anything but bland and boring. This paint scheme was a home run in my book. The white looks really clean, and they added enough orange with the stripes on the side and the spoiler to keep things interesting. Overall, this is a fantastic looking car that, I think, has a much better paint scheme than what was Tony's usual all orange Home Depot car. It was hard to keep this car out of my top 5.
5. 1997 Dale Earnhardt Wheaties/Goodwrench #3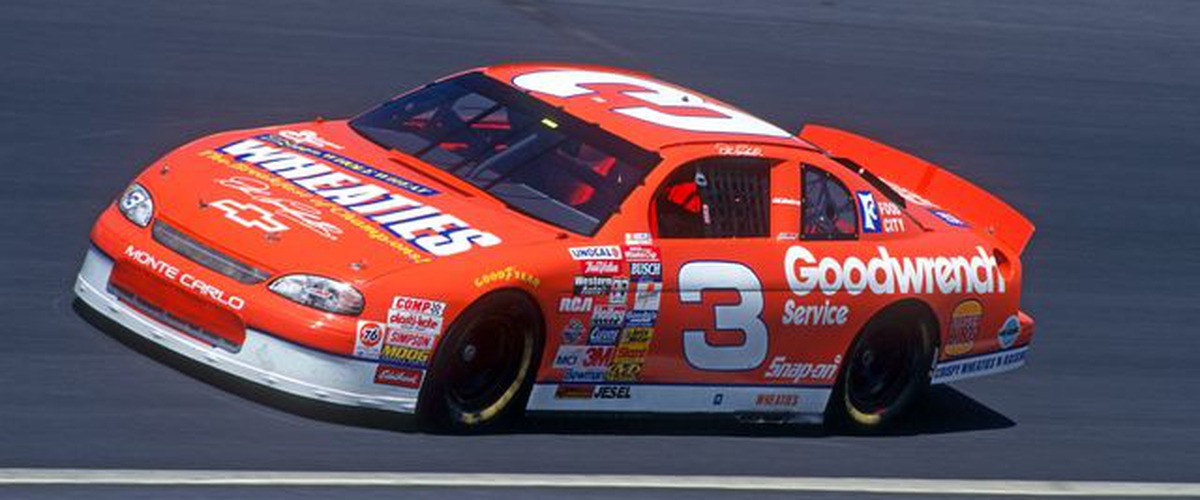 While this isn't The Intimidator's famous black Goodwrench #3, this is a very cool car, and one of my favorites. The bright orange color is awesome, and a stark contrast from pitch black color Earnhardt usually ran. This car was run in the 1997 running of The Winston at Charlotte Motor Speedway. Everything about this car's appearance is clean and sharp. It doesn't hurt to have one of the greatest drivers off time behind the wheel either.
4. 1996 Jeff Gordon Dupont #24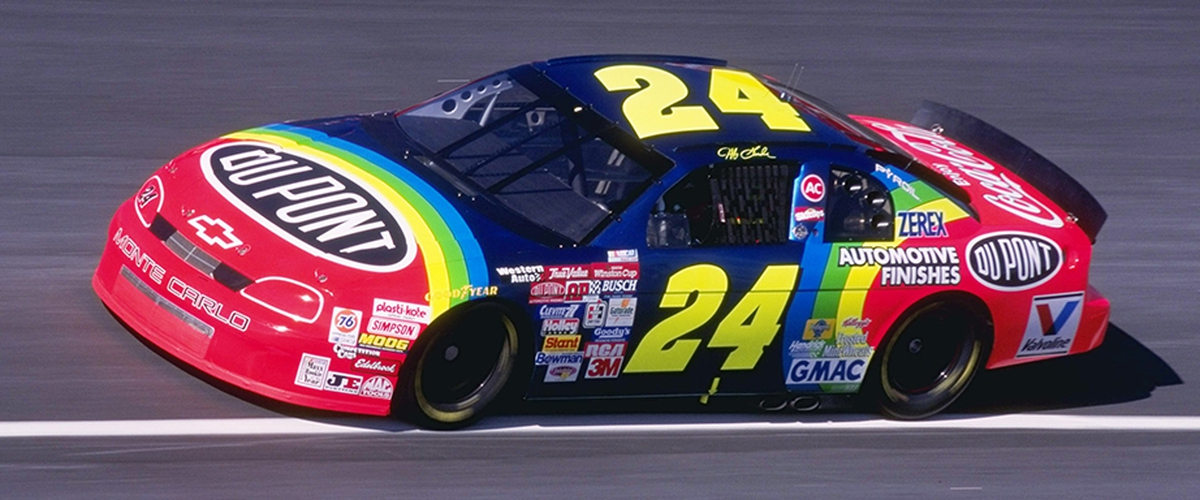 Jeff Gordon is my all time favorite NASCAR driver, so I had to have one of his cars in the top 5. If I had his rookie #24 from 1993, it would be number one on this list hands down, but I don't. So this is his car from 1996, close enough. It's still Gordon's classic rainbow paint scheme, and his longtime sponsor Dupont. A small change I love about this car is rather than Dupont being the sponsor all the way around, the back trunk area is Coca-Cola. That is really cool and was not there for all of Gordon's career. This is one of NASCAR's most iconic cars, and one of my favorites as well.
3. 1998 Steve Park Pennzoil #1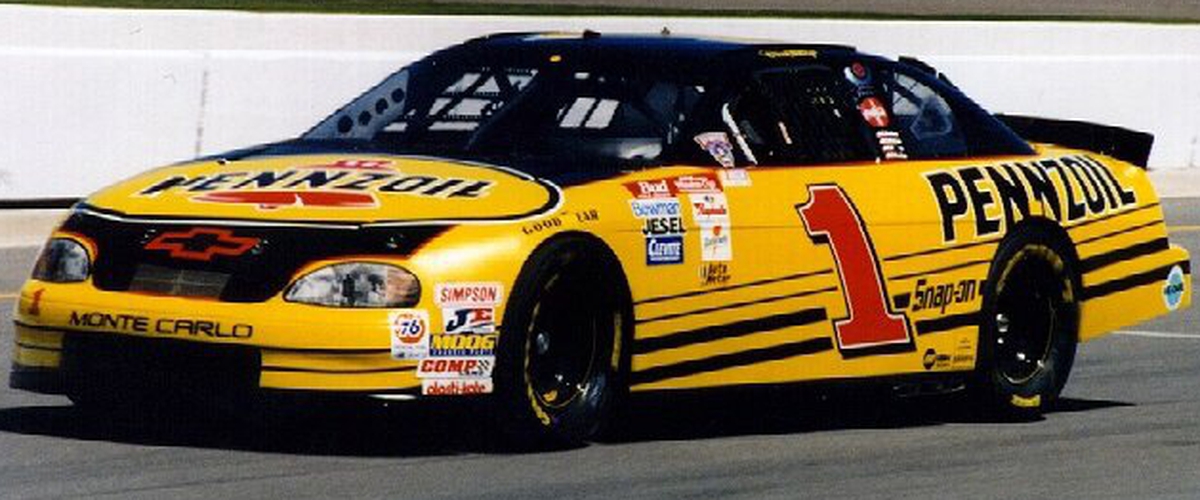 Steve Park and Pennzoil ran some of the best looking cars in NASCAR history. The yellow and black colors worked so well together, it didn't matter how they were used, everything looked great. I also really like the red number. It would have been really easy just to make the number black, but they didn't and I think the red looks great. This is the paint scheme I have, and it is one of my favorites. Another Steve Park paint scheme I love is an inverted one that is mostly black with yellow stripes. That car is beautiful as well. I really wish Joey Logano would run one of Steve Park's old scheme's during throwback weekend at Darlington. He has Pennzoil as his primary sponsor, so he should be able to make that happen in the future.
2. 1992 Kyle Petty Mello Yello $42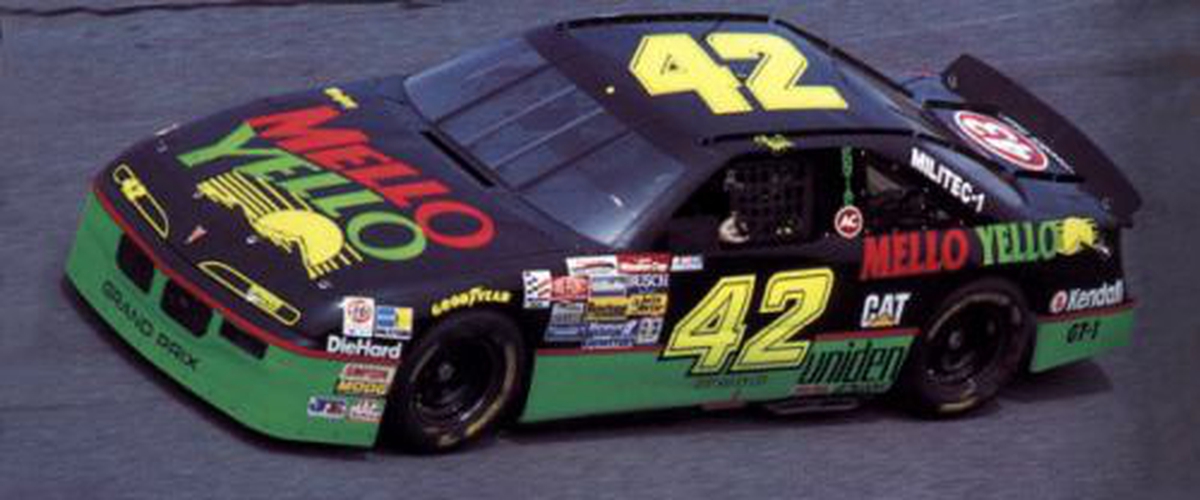 This is my all time favorite paint scheme, I just wish it lasted longer and was used by a better driver. This car was the best looking car I have ever seen when it ran night races. There was just something about the black, green, and yellow that was perfect at night. In fact, I wish Kyle only ran this paint scheme during night races as opposed to year around. This car wasn't nearly as beautiful during the day. I was ecstatic when Kyle Larson ran this paint scheme at Darlington a couple years ago. The only thing keeping this car out of the one spot is the fact it looked so much better at night. They should have used a white based scheme for day races, and this one under the lights.
1. 2001 Sterling Marlin Proud to be an American #40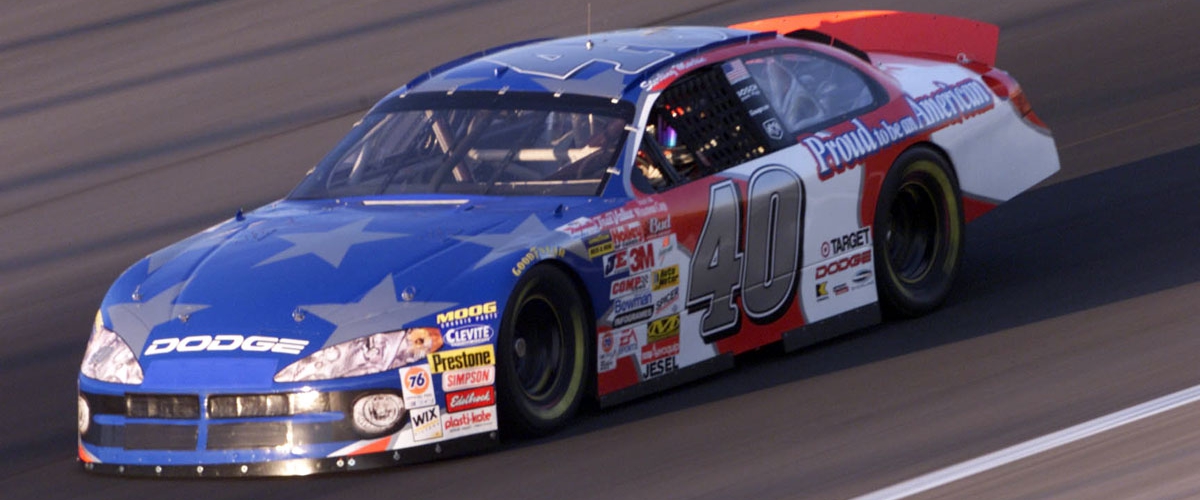 This is ,without a doubt, my favorite car that I currently own. This is Sterling Marlin's car from the 2001 fall Dover race, which was the first race run after 9/11. Many drivers ran patriotic paint scheme's that race, but Marlin's was one of the best. His whole car became an American flag, while all the sponsors were taken off and it just said "Proud to be an American" on it. This car is my favorite not only because of the history, but it's a gorgeous looking car too. This car will always be one of my favorites.
---