The NFL Concussion Settlement, the Disability Plan….. and a New Class Action Lawsuit!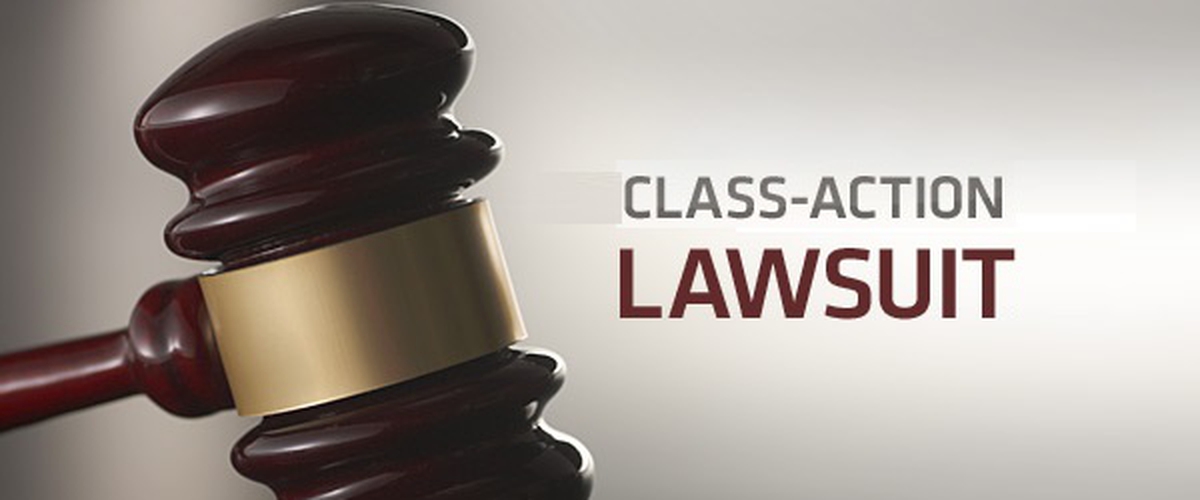 As one of the benefits negotiated in the NFL Concussion Settlement, former players can receive an award under the NFL Concussion Settlement and also file a claim under the NFL Disability and Neurocognitive Benefit Plan - or any other benefit included in the 2011 CBA.
ARTICLE XVIII Section 18.6 of the NFL Concussion Settlement states: "Nothing contained in this Settlement Agreement, including the Release and Covenant Not to Sue provisions in this ARTICLE XVIII, affects the rights of Settlement Class Members to pursue claims for workers' compensation and claims alleging entitlement to NFL CBA Medical and Disability Benefits."
In the 2011 CBA the NFL and the NFLPA agreed to include a Neurocognitive Disability Benefit (NCDB) under the Disability Plan, but that benefit is only available to players that are vested and have at least one credited seasons after 1994. Under the NFL Concussion Settlement, eligible former players can receive the NCDB and also receive an award under the NFL Concussion Settlement, but for most former players, the deadline for applying for the NCDB has already come and gone. You have to apply within 15 years from the date of your last credited season.
Before the NCDB was established, only 3 players in the entire history of the NFL had received a disability award for a neurocognitive impairment - Mike Webster, Gerry Sullivan and one other unidentified player.
Although vested players that have no credited seasons after 1994 are not eligible to file a Neuorocognitive Disability claim, there is nothing that bars them from filing an NFL Disability claim for a neurological impairment.
So, why aren't more former players filing for NFL Disability for neurocognitive impairments - especially if they have received a diagnosis of ALS, Alzheimer's, or Parkinson's disease, or Level 1.5 (moderate dementia) and Level 2 neurocognitive impairment (severe dementia)?
I think many players may still be under the false assumption that the NFL Disability Plan is only for players that have orthopedic injuries. In the aforementioned article written by Steve Fainaru and Mark Fainaru, they said "Many players and lawyers say they were under the impression that the board did not approve any claims for chronic brain injuries related to football. The disability plan's lead counsel, Douglas Ell, told The New York Times in 2009 that a few claims based on neurological impairment related to football had been granted, but none of the cases were identified."
But, even if former players knew they could file a claim for brain injuries, they may have believed it would be impossible to prove that claim to the NFL Disability Board. That's not hard to imagine when you consider the fact that the NFL didn't even acknowledge a link between football and CTE until 2016.
When players file for NFL Disability, they are almost always referred to a "neutral" doctor. The Fainaru brothers article said that "In 2005, the Fourth Circuit Court of Appeals, upholding the lawsuit of Webster's estate against the NFL's retirement plan, referred to "eight other cases of total and permanent disability due to brain damage" and said the neutral physician played a critical role in determining the outcome. "In every such case in which the neutral physician offered a clear, conclusive assessment of the applicant's disability, the board chose to follow the neutral recommendation," the court wrote.
It appears that the Disability Board denied all eight applications based on these supposedly "neutral" physicians. In their article, the Fainaru brothers also said that "On Oct. 28, 2004, the league produced a list of 11 claims; two were approved for "football degenerative total and permanent benefits," covering cases in which the disability arose from play in NFL. The remaining nine cases were either denied or it was impossible to tell whether benefits had been granted based specifically on repeated head trauma from playing football."
In recent years, the scientific community has significantly increased its understanding of traumatic brain injuries, post-concussion syndrome, and chronic traumatic encephalopathy, so hopefully the Disability Board will be more open to applications for cognitive impairment claims.
Another thing that may have discouraged players from filing NFL Disability Claims, was the fact that neurological and neuropsychological testing and assessment can be very expensive - even if you have insurance. But, now that many former players have received free BAP assessments under the NFL Concussion Settlement, they can use those assessments in their application for NFL Disability. Additionally, players that received testing and assessments paid for by their lawyers, or by themselves before the NFL Concussion Settlement was approved on January 7, 2017, can use those assessments and diagnosis' in their application for NFL Disability.
Under the NFL Disability Plan, the Inactive B category is the one that most former players would fall under. If you have been out of the NFL for 15 or more years and your claim is approved by the Disability Board you would receive $60,000 annually.
Under the NFL Disability Inactive A category, a player must submit a claim before 15 years have passed since their retirement. Under that category a player would receive $135,000 annually.
Unfortunately, the one thing that makes a lot of players ineligible to file for NFL Disability is the rule that once you take your Pension you are no longer eligible to file for NFL Disability. That is one of the reasons I have recommended that players defer their NFL Pension until age 65. The only exception to this rule, is if you took your pension before normal retirement (age 55) and subsequently you were determined by the Social Security Administration to be disabled. In those cases, a determination of disability by the Social Security Administration must be made before age 55 in order for a player to be deemed totally and permanently disabled under the NFL Disability Plan.
It is important to understand that eligibility for NFL Disability, along with the process for filing a Disability claim, is different than the eligibility and process for filing a claim under the NFL Concussion Settlement. Nonetheless, it would appear that eligible former players would now have a strong argument for receiving NFL Disability payments based on their receipt of an award under the NFL Concussion Settlement. But, as with most NFL Benefits, there are filing deadlines and other eligibility requirements that must be met. Here is a link to the information on the NFL Disability Plan: Disability Playbook - Summary Plan Description
It is also important to know that under the NFL Disability plan, players can work at a job and still be considered totally & permanently disabled.
The Disability Plan states: The fact that you are employed by the NFL or an NFL Club, manage personal or family investments, are employed by or associated with a charitable organization, are employed out of benevolence, or receive up to $30,000 per year in earned income will not automatically disqualify you from receiving T&P benefits.
Some former players that are currently receiving NFL Disability may also want to consider the possibility of filing a claim for reclassification to a higher paying category of benefits. If you have already tried that route - and have been denied - you should be aware of the fact that there is currently a Class Action lawsuit headed by former NFL player Christopher Hudson.
Hudson played with the Jacksonville Jaguars from 1995 until 1999, the Chicago Bears from 1999 until 2001, and the Atlanta Falcons from 2001 until he retired from the NFL in 2003. In the Court filing he says the fiduciaries of the Plan failed to make critical disclosures about the Plan that have harmed disabled participants to obtain reclassification of their category of benefits under the Plan.
The Class Action lawsuit goes on to say that "NFL Players disabled by League-related head trauma will have sought an initial classification of benefits without being told that doing so will jeopardize his ability to seek a classification at a different category or at the very least that he will be subject to a much higher standard of evidence and proof. The effect of these failures to disclose, coupled with the discouragement of retaining counsel is that while the Plan purports allow for reclassification, these undisclosed terms and hidden interpretation of key provisions create a trap for the unwary so that it is effectively impossible for any of these players to ever see their disability status reclassified."
So, who are the potential members of this Class Action Lawsuit?
The Court filing states that "All participants of the Plan and who filed a claim seeking total and permanent disability benefits prior to January 1, 2015 and the beneficiaries of such persons."
Under the "Prayer For Relief" section of the Court document, the Plaintiffs are asking the Judge to do a number of things, but there are two that really caught my attention. They want the Judge to:
Declare that all denials of reclassifications by any member of the Class based on either lack of "clear and convincing evidence" or lack of "changed circumstances" under the Board's prior interpretation are void.
And…
"Order the removal any of the breaching fiduciaries from their position as fiduciaries for the Plan and enjoin any of the breaching fiduciaries from acting as fiduciaries for any plan that covers any members of the Class and to the extent necessary, appoint an independent fiduciary to act as the Retirement Board at the expense of the Defendants."
I'm sure this Class Action Lawsuit got the attention of the lawyers for NFL Management, the NFL Players Association and the members of the Bert Bell / Pete Rozelle Retirement Board who are also the same members of the Disability Board. As the defendants, they have some explaining to do.
If this Class Action succeeds in court, all of the Disability Board denials for reclassification to a higher level of disability would be voided and the Retirement Board would be removed and replaced with an "independent" Retirement Board.
Even though the composition and structure of the Retirement Board is established in the CBA, this lawsuit could have the potential of changing that. In my opinion, it would be a positive development for former players because:
1) Too many cases have been delayed because a player had to appeal the Board's decision in order to win their disability cases.
2) Too many cases have been denied.
3) Too many players have died before the Board, or the courts even reached a decision on their case.
This is what former NFL player Brent Boyd means when he says, "Delay, Deny and Hope They Die!"
I think it's time to appoint a totally independent Retirement Board.
Let's be honest - the three NFL owner representatives that currently sit on the Board can't really be impartial because the money for disability payments comes out of the NFL owner's pockets. Whose interest do you think they have at heart? I suppose the NFL owners could say the same thing about the three former players that sit on the board.
It's time for a change…….and sometimes you can only get there through litigation.