NFL Concussion Settlement Awards surpass the $500 Million mark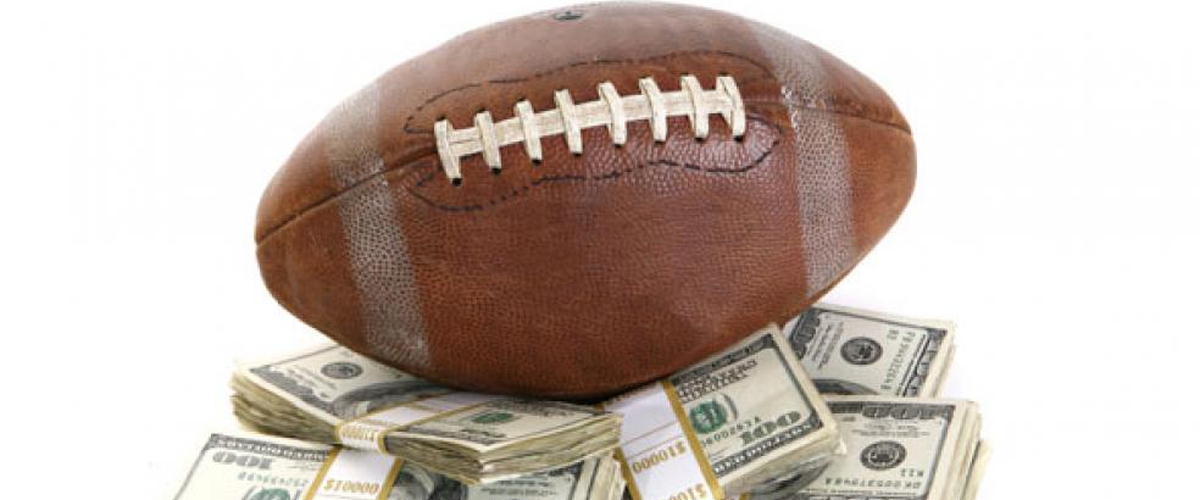 Back in January 2014, the New York Times wrote an article entitled After Agreement in N.F.L. Concussion Case, Retirees Will Look at Details.
In the article, the Times quoted me from one of my articles posted at NFL Retired Players United, where I said "I will not stand in the way of this settlement because, first and foremost, it will be the fastest way to compensate the men - and their families - that are most severely affected by the brain injuries they have sustained."
The "most severely affected" players that I was referring to, were the players that developed ALS, Parkinson's and Alzheimer's disease, or died with CTE.
In my opinion, the Settlement has more than lived up to its commitment of making payments to those men and their families.
When the NFL made projections on the amount of money they would spend on awards in the first year of the Settlement, they said a total of $242,989,746 would be awarded to players with ALS, Death with CTE, Parkinson's disease, Alzheimer's disease and Level 1.5 and Level 2 neurocognitive impairment.
As of the most recent Claims report, over $500 million has been awarded. Over $300 million of those awards have gone to the most severely affected players.
While it's good news that the Settlement has awarded and paid out a significant amount of money, there are still concerns about the low number of dementia claims that have been approved. But, it should be noted that the individual awards have been higher than projected and therefore the total dollar amount is well ahead of projections. 186 awards for Level 1.5 and Level 2 Cognitive Impairment have been made for almost $200 million.
According to the report, 1,942 claims have been submitted. 400 of those claims have been denied by the Claims Administrator. Currently, that's about 20% of all claims filed.
Many claims are still in limbo due to appeals and audits, but the good news is: The NFL has won only 2 appeals to date.
In a previous article I explained why some claims are being audited. In the new Claims report, you can clearly see the current audit status for each category of impairment.
The Program has audited 1,062, or 55%, of all claims, which includes:
· 386 claims removed from audit and put back into the claims review process
· 259 claims currently in Audit Investigation
· 278 claims with an Adverse Audit Report are with the Parties or Special Masters for review or awaiting a response from those audited
· 139 claims have been denied after audit
Almost 400 claims have "survived" the audit process and are now on track to be paid. Nonetheless, there has been some concern about the "adverse" findings that were uncovered in some of the audits. In fact, the NFL filed a motion to have a Special Investigator assigned to weed out what they considered to be widespread fraud.
On July 13, Judge Brody denied the NFL's motion for a Special Investigator and said the current system in place is working properly.
Christopher Seeger co-lead class counsel for retired NFL players, supported Judge Brody's decision saying "Since the NFL filed its motion more than three months ago, the claims process has continued to accelerate and the current audit process is working effectively. We will not allow a small number of potentially fraudulent claims to be used as an excuse by the NFL to deny payment to legitimately injured former players."
Another issue that has delayed the final decision on claims, is the need for additional documents. The Claims administrator is still waiting for 375 players/lawyers to submit required documents. If they are not submitted, a player's claim could be denied – without the ability to appeal.
In a related development, Judge Brody issued a new order on July 12th denying a motion to prohibit the Claims Administrator from interviewing a player's treating physician during the course of an audit.
The Judge ordered the "Special Masters to maintain a hold on any claims in audit in which a healthcare provider, lawyer, retired NFL player, or any other party refuses to provide the information requested by the Claims Administrator - until the requested information has been made available."
In her order, Judge Brody also said that "a player with a claim in audit may at any time be examined by a qualified BAP Provider (if the player is eligible for the BAP) or a qualified MAF physician, and if found to have a qualifying diagnosis, withdraw the claim in audit and substitute a new Diagnosing Physician Certification for the Claims Administrator to review in the Claims Process."
Allowing this "substitution" of a diagnosis could help a number of players where the Claims Administrator has determined that there has been an "inappropriate" or "unqualified" physician involved in a player's diagnosis. Instead of starting from square one, the player can simply substitute a BAP or MAF doctor's diagnosis to support their claim.
While I understand the frustration and disappointment of former players that have had a claim denied, we can't overlook the fact that many of our most severely affected players and family members have received awards.
We don't hear from any of the players or families that have benefitted from receiving an award, because that isn't what the media focuses on. The bad news always seems to outweigh the good news.
In the New York Times article I said "This may not be the best settlement we could have hoped for, but if the agreement is approved by the judge, I will not take the chance of opting out and fighting another 5 or 10 years — especially when the outcome is so uncertain."
The National Hockey League players that have filed Concussion lawsuits are beginning to see just how difficult and uncertain it can be to get their cases to trial, or reach a Settlement. It appears that the NHL owners are going to fight them to the bitter end. So far, the league hasn't seen a public backlash or declining attendance at games. On top of that, the federal judge overseeing the case has denied the ex-players' bid to attain class-action status. That means players will have to battle the NHL on a case-by-case basis.
The 75 former NFL players that opted out of the NFL Concussion Settlement will have the same hard road to hoe if they decide to continue their litigation against the NFL.
It's David vs Goliath.....
I hope their slings are working and they have a large pile of stones. Lord knows - they're gonna need 'em.