Overrated. Overvalued.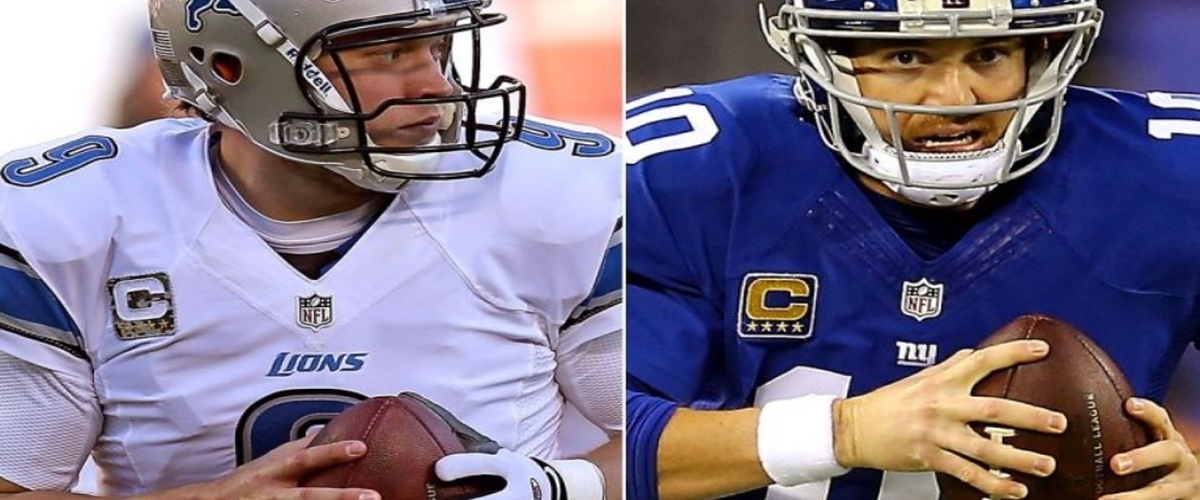 This week MNF features the two most OVERRATED quarterbacks in the entire NFL, Matthew Stafford and Eli Manning. One of them has two Superbowl victories the other hasn't won a playoff game, guess who's the highest paid player in the league? If you guessed Stafford you're right. The way NFL GM's overvalue the QB position is ridiculous. Eli Manning will make about 8 million dollars less than a Matthew Stafford who I repeat has NEVER WON A PLAYOFF GAME! Not that Manning should be the highest paid player in the league either. Some people (giants fans) would say Eli is a hall of fame level QB I say he's more hall of lucky than hall of fame.

Eli's first SB win is well chronicled and well regarded as the luckiest throw and catch in the history of the human race. I give Manning more credit for championship win number two. You don't beat Tom Brady in the Superbowl twice by mistake. I don't want to discredit Manning but he's just good not great. Defentily not hall of fame great.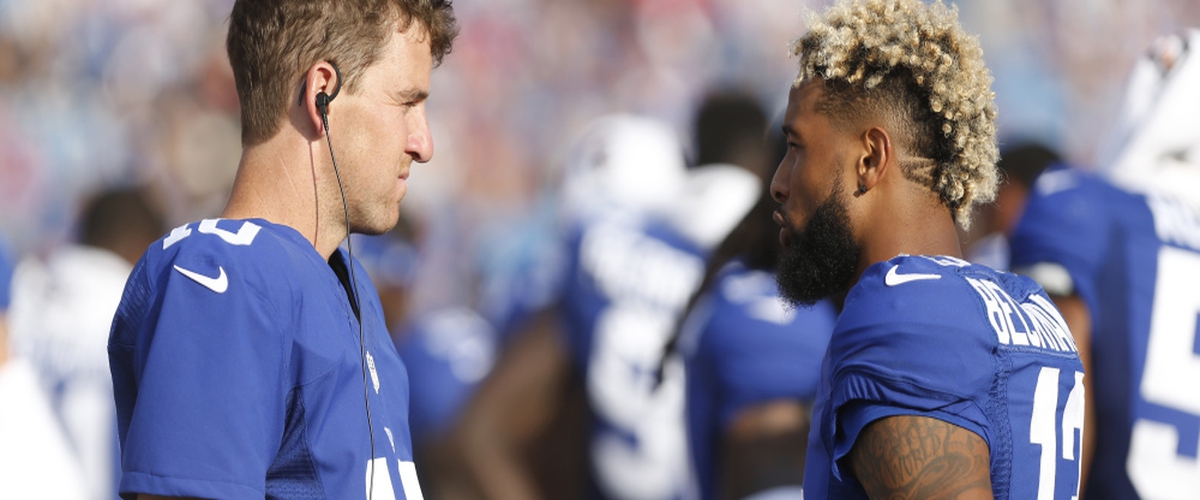 (Eli and Beckham jr on the sideline. Via USA today)

Fast forward to the 2017 season, where Manning was unable to lead his team to the end zone one time against the hated rival Dallas Cowboys. He was without superstar wideout Odell Beckham Jr who should suit up tonight after suffer an injury in the preseason. Eli is at the point in his career where he leans on OBJ like a crutch. In 2013, the season before OBJ, Manning had a TD-INT ratio of 18-27. OBJ's rookie year in 2014 that ratio become 30-14, followed by 35-14 in 2015. Manning can not function at this stage of his career without O'dell Beckham Jr. Despite only have one season under double digit INTs (threw 9 played in 9games) some want to put him in the hall. Despite throwing more interceptions than touchdowns some want to put him in the hall. He has done nothing to deserve the praise he recvies. Eli is the detention of OVERRATED.

The Lions made Matthew Stafford the highest paid player in the league. His first touchdown pass, just days after signing the new deal, went to the wrong team. I know what you're thinking, he came back threw 4more TD pass to the right team and won the game. This is true however the defense gave them the ball back time and time again with turnovers. The other team (Arziona Cardinals) lost it's star RB things just feel in favor of a Lions team that was at home.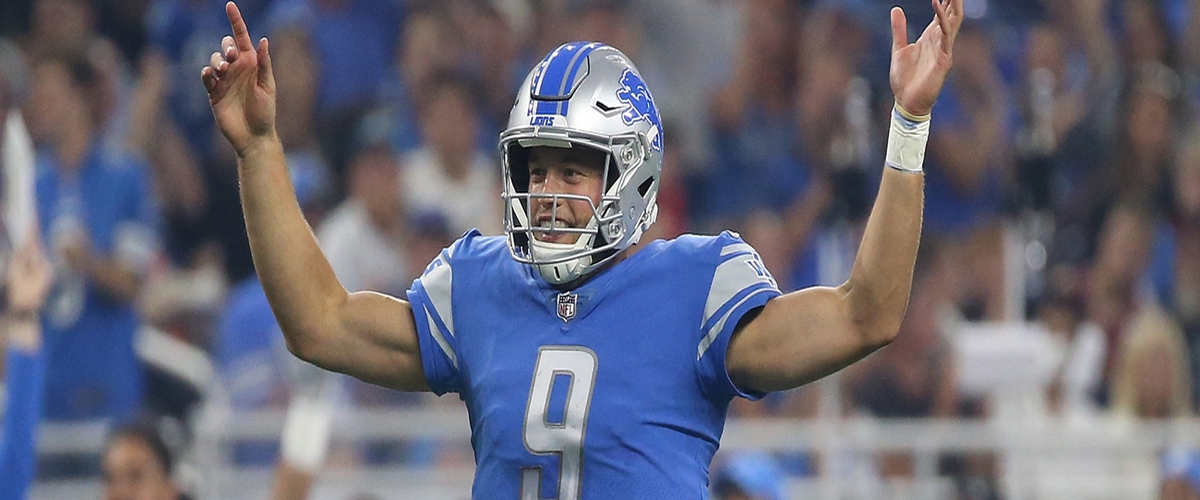 (Via sports illustrated)

Look, Stafford isn't a bad QB much like Manning he's good not great. Matthew Stafford got a BIG contract. The biggest to date in the NFL. He's going to average 27million a year. No he HAS to win! Some say they feel less pressure after they get paid I think it's the opposite. Now that Stafford has his 92 million in guaranteed money there are zero reasons for him to not win a playoff game. Zero reason to throw a pick six to start the game. Stafford might be a little better than Eli talent wise but not by 8million dollars a year.

I like Stafford more than Eli but I'm giving Manning the advantage tonight. OBJ return should be am epic one. Giants don't want to fall an 0-2 hole with the rest of their diviosn at 1-1. The Lions have a chance to be a full game ahead of the Packers and Vikings in the NFC North with a win. Stafford is facing a much tougher defense than Eli will be. Expect Matthew Stafford to have at least two turnovers. Manning will likely find OBJ for a touchdown or two and free agent pick Brandon Marshall will also be a bigger part of the game plan than last week. It all boils down to which QB doesn't throw the boneheaded, what in the world was he just thinking interception. Advantage, neither.