Manchester United vs Tottenham Hotspur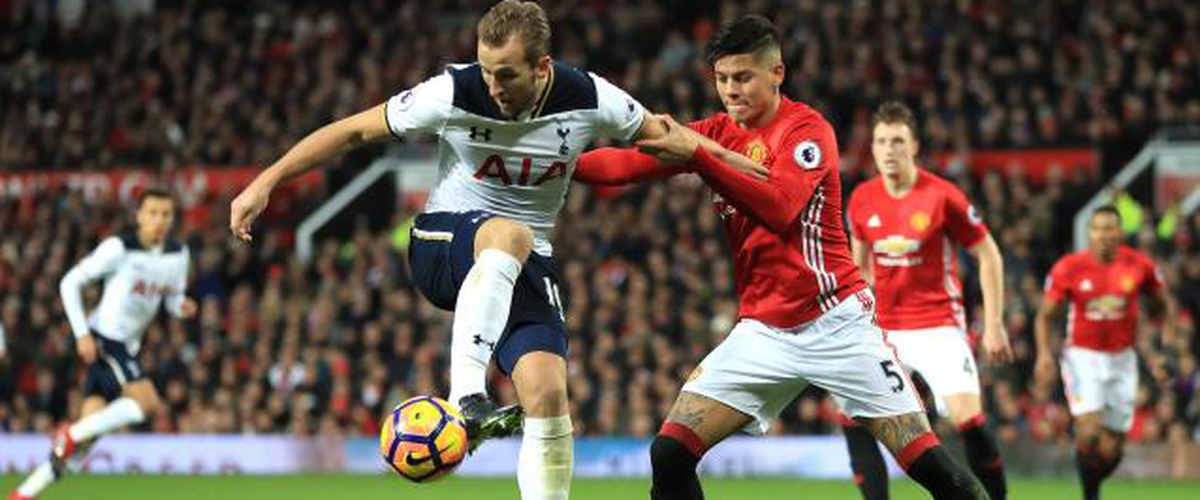 Tottenham Hotspur prepares to take on Manchester United at Old Trafford on Saturday
The Red Devils have beaten the Spurs at Old Trafford for the past three seasons. Over the years, Manchester United has almost won twice the amount it lost in this fixture. However, the Spurs under their new manager Pochettino, have achieved victory in two of the last three encounters. This fixture has produced plenty of excitement in the past and this game will be no different. Both sides are level on points right now in second and third in the table. This Premier League matchup is scheduled to kickoff at Old Trafford on October 28, 2017, at 12:30 pm BST/7:30 am EST.
Tottenham Hotspur were very impressive with a 4-1 thrashing of Liverpool at Wembley this last weekend. Harry Kane was at his clinical best with a double strike and midfielder Dele Alli took on a deeper role. The Spurs appeared to be always in control despite having possession just 36 percent of the time. Tottenham looked to be back in good form after some patchy performances at the start of the season.
Manchester United was playing cold early last weekend and lost 2-1 to Huddersfield. Huddersfield showed much more hunger and desire and took a 2-0 lead. The Red Devils forward Marcus Rashford scored a 78 minute header that failed to spark a late revival. Huddersfield beat Jose Mourinho's side by taking advantage of a lack of pace in their build-up play. The Red Devils forward Lukaku has seven goals in eight appearances for Manchester United this season. The Red Devils need to produce a strong response in this high profile fixture. This fixture has two of the best managers and two of the best strikers in English football going head to head. Sportsbooks Games think a fast tempo game will result with more goals being scored than is usual between these sides.
---