Should the Celtics Snag Kyrie Irving?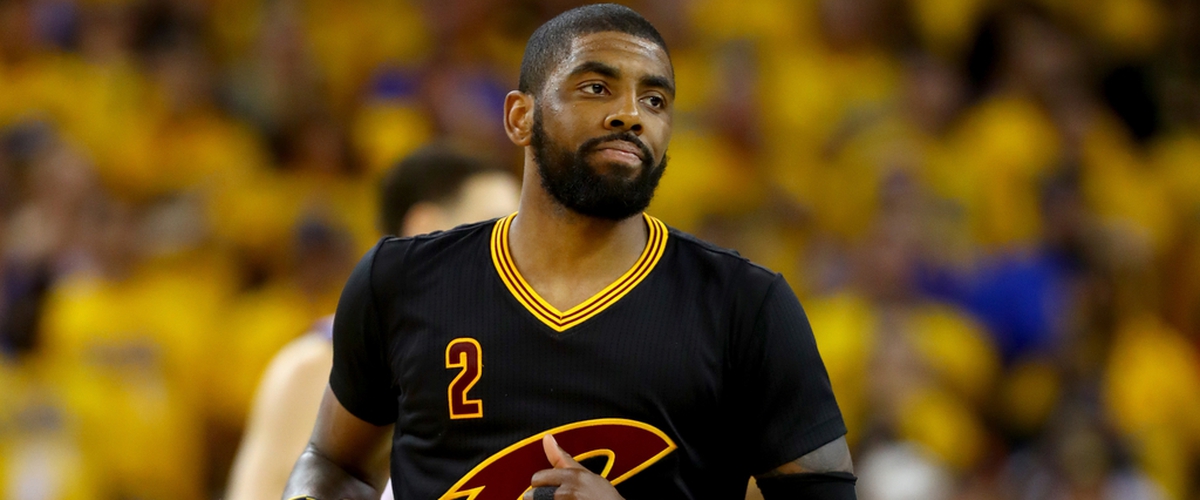 Celtics fans may be hoping for Cavaliers point guard Kyrie Irving to be traded to the C's after reports of a trade request from Kyrie to the Cavs front office surfaced in July. Unless they want to see three main guys on the Celtics head to Cleveland, they should try to manage their expectations. The most realistic trade, in my estimation, which accounts for various sources who have reported on potential trades, is that the Cavs would need to acquire at least Isaiah Thomas, Jae Crowder, and Marcus Smart to make the trade. The Cavs are probably looking for short term success while they still have LeBron, because it has been reported that he may take his talents to Los Angeles to join the talented young Lakers when he is a free agent in 2018.
There is a major debate in the NBA community over whether Isaiah Thomas deserves the max contract when he is a free agent next offseason or if he should get less than the $179 million that he is expected to sign for as an unrestricted free agent. No matter what you may believe, that is a lot of money. Some feel that it may be worth it for the Celtics to send him to Cleveland in a trade for Kyrie, who would be a free agent in 2019, the year after IT is set to be. GM Danny Ainge did the same thing with Paul Pierce, Kevin Garnett, and Rajon Rondo. All three of these Celtics were traded before they hit free agency for some type of compensation. Funny enough, that compensation would end up being Jayson Tatum and Jae Crowder among others.
Kyrie Irving is better than Isaiah Thomas. There, I said it. Even though I'm a huge Celtics fan. This man is magical with the ball in his hands. So is IT, but not like Irving. Irving crosses people up (everyone except for Avery Bradley) and shoots the lights out. One main difference between him and Isaiah is DEFENSE. As much as I love him, Isaiah plays NO defense. He may be the worst (and shortest) defender in the NBA. The entire lineup that is on the floor at any given time with Isaiah is forced to compensate for his atrocious defense. Kyrie actually plays defense and is six inches taller than IT, and is considerably younger (3 years).
Jae Crowder and Marcus Smart are both solid players who have lots of playoff experience and are still young. The Cavs would benefit from getting IT and both of them. A team of IT, LeBron, Kevin Love, J.R. Smith, Tristan Thompson, Derrick Rose, Jae Crowder, and a defensive specialist in Marcus Smart is definitely good enough to get to the Finals for a fourth year in a row. In this trade, the Celtics would avoid having to pay IT the max that he debatably deserves as a 2018 unrestricted free agent.
BUT, why should the Celtics give up Isaiah, a leader of the team, for Kyrie if Kyrie is just a little better than him? The difference between them is definitely not worth giving up Crowder and Smart. That's asking to give the Cavs three of my projected starters (see previous article) for one starter. It's just not worth it. I'll see how this upcoming season plays out before taking a strong stand on the matter at hand, but right now, I would not bring Isaiah the #BRINKSTRUCK if necessary. A max player should not only play offense, but defense too.
It's funny when you realize Kyrie went number one in the 2011 draft, while Isaiah went 60th in that same draft. Look where we are now. IT has found a home in Boston, and I don't see him being traded for Kyrie in the foreseeable future. I sure hope not, if this is the price that the Cavs actually want for their young star.