Harden's Triple-Double Leads Rockets Past Cavs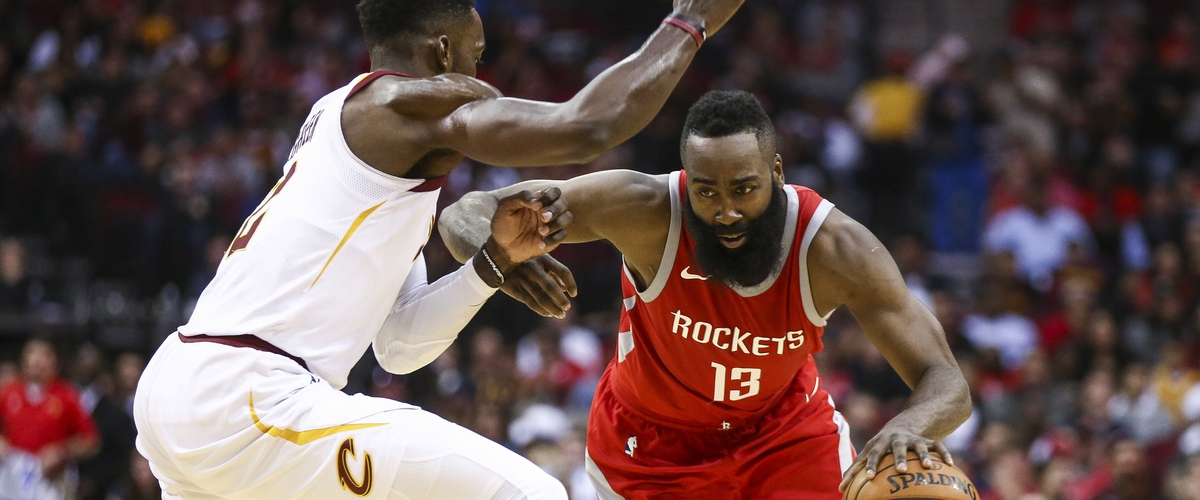 James Harden set the tone for the Houston Rockets from start to finish by recording another triple-double (35 points 11 rebounds 13 assists) in a 117-113 win over the Cleveland Cavaliers.
Houston overcame a surge by Cleveland in the fourth quarter. The Cavaliers forced some missed shots, but the Rockets were more aggressive on the glass and they wanted it more. Houston grabbed 17 offensive rebounds and Cleveland only grabbed four.
Jae Crowder was bulldozed on the glass by Clint Capela. Capela grabbed six offensive rebounds on the night (13 total). Crowder grabbed five total rebounds.
Lebron James scored 33 points for the Cavaliers on 15-of-24 shooting from the field. Jeff Green scored 27 points off the bench for Cleveland.
Eric Gordon scored 20 points for the Rockets and Clint Capela scored 19 points for the Rockets. Trevor Ariza added 17 points for the Rockets. These two teams will play each other one more time this season.
---