Mets Shouldn't Trade DeGrom but if They Do, Ask For High End Prospects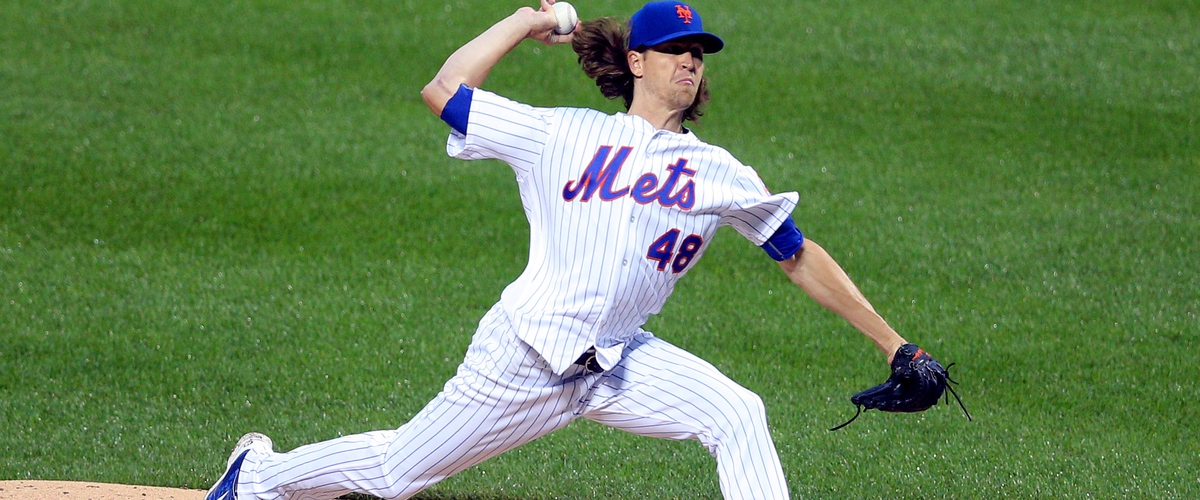 There have been a couple of times that Jacob DeGrom's name has been mentioned in trade rumors to the Houston Astros. He has been the Mets best starter by far this season.
Noah Syndergaard and Matt Harvey have been sidelined because of injuries. Steven Matz and Seth Lugo have been average at best. Robert Gsellman and Rafael Montero have both been dumpster fires on the mound.
DeGrom's record is 10-3 with a 3.48 ERA. In 119 innings pitched, he has only given up 39 walks. DeGrom has struck out 141 batters so far this season.
I don't think the Mets should trade him, but if they do the asking price should be high. The Houston Astros are currently 61-30 and have a chance to win it all this season. They need another starting pitcher.
The Mets are currently 41-47 and need prospects in return for the future. If they decided to make a trade, I would ask for Derek Fisher (OF), David Paulino (RHP), Teoscar Hernandez (OF), J.D. Davis (3B), and Brady Rogers (RHP).
I don't think the Houston Astros would give up those prospects though. It is just a thought.
---