Penguins Win Grinder Against Hurricanes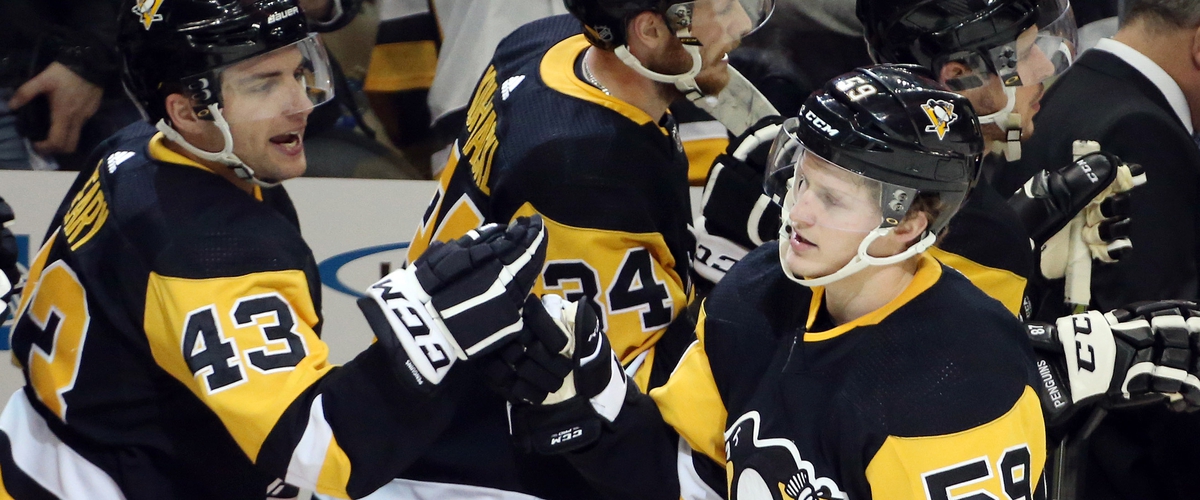 The Carolina Hurricanes and the Pittsburgh Penguins would feature another grind it out hockey game and the Hurricanes have already beaten the Penguins twice this season. The third time was the charm for the Pittsburgh Penguins as they defeated the Carolina Hurricanes 3-1.
Derek Ryan scored the only goal of the game for the Hurricanes in the second period. It was on a delayed penalty call and he scored on his own rebound. :49 seconds later Dominik Simon scored for the Penguins on a delayed penalty call. Jean Sebastian-Dea scored his first career goal 1:16 later in the second-period for the Penguins and it happened to be the game-winner.
Jake Guentzel scored the only goal in the third period for Pittsburgh. Cam Ward made 30 saves for the Carolina Hurricanes. Casey DeSmith made his third consecutive start for the Pittsburgh Penguins and he made 34 saves. Tristan Jarry was the backup tonight. Matt Murray returned to practice yesterday after taking some time off because of the death of his father. I thought he was going to play tonight, but will see Sullivan decides to play him again.
The Carolina Hurricanes and the Pittsburgh Penguins will play each other one more time this season.
---