Pittsburgh Steelers Secure First Round Bye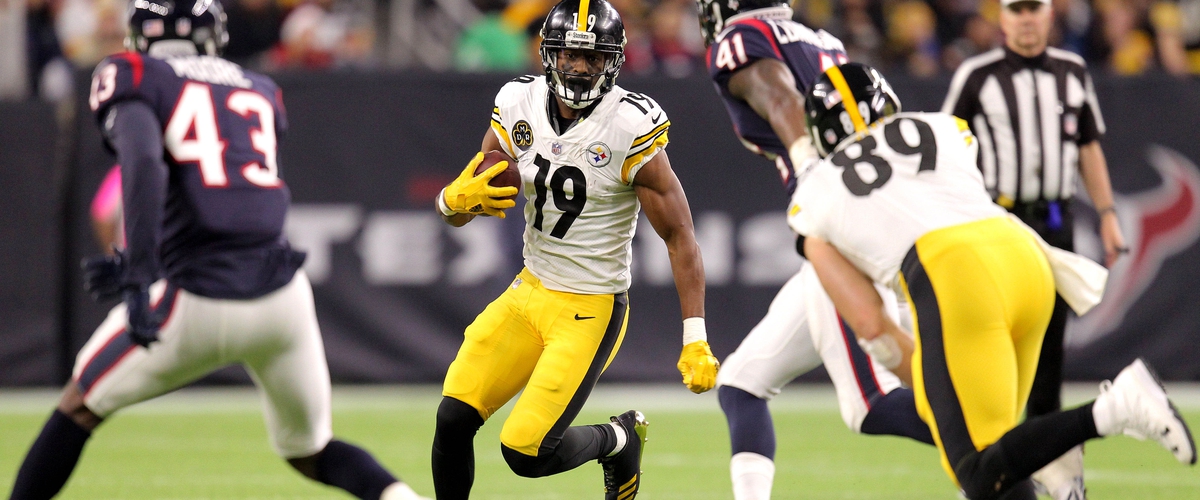 It was pretty much self explanatory for the Pittsburgh Steelers. All they had to do is win and clinch a first-round bye because the Jacksonville Jaguars lost to the San Francisco 49ers yesterday. Pittsburgh defeated the Houston Texans 34-6.
The Steelers put their foot on the gas pedal from the start after being robbed against the New England Patriots last week. With Pittsburgh leading 3-0 in the first, Ben Roethlisberger threw a 5-yard touchdown pass to Justin Hunter.
In the second quarter, Roosevelt Nix scored on a 1-yard touchdown run. With the Steelers up 20-0 in the third, Le'Veon Bell scored on a 10-yard touchdown run. Bell finished with 69 rushing yards on 14 carries and a touchdown. Bell also caught five passes for 28 yards receiving.
In the fourth quarter, DeAndre Hopkins caught a 3-yard touchdown pass from T.J. Yates. Hopkins caught four passes for 65 yards receiving and a touchdown. Yates completed 7-of-16 passes for 83 yards one touchdown and one interception. Yates rushed for 11 yards on one carry as well. Yates missed some snaps dude to concussion protocol but he was cleared to come back in.
Backup quarterback Taylor Heinicke completed 1-of-1 passes for 10 yards. Alfred Blue led the Texans in rushing with 108 yards on 16 carries.
Later in the fourth, Ben Roethlisberger threw a 18-yard touchdown pass to JuJu Smith-Schuster. Smith-Schuster caught six passes for 75 yards receiving and a touchdown. Roethlisberger completed 20-of-29 passes for 226 yards and two touchdowns. Wide receiver Antonio Brown was sidelined with a calf injury.
The Steelers will host the Cleveland Browns (0-15) in the season finale next Sunday. Pittsburgh clinches the number one seed with a win and a New England Patriots loss against the New York Jets. The Texans will be on the road against the Indianapolis Colts (3-12) in the season finale next Sunday.
---