Vikings Slow Down Rams Offense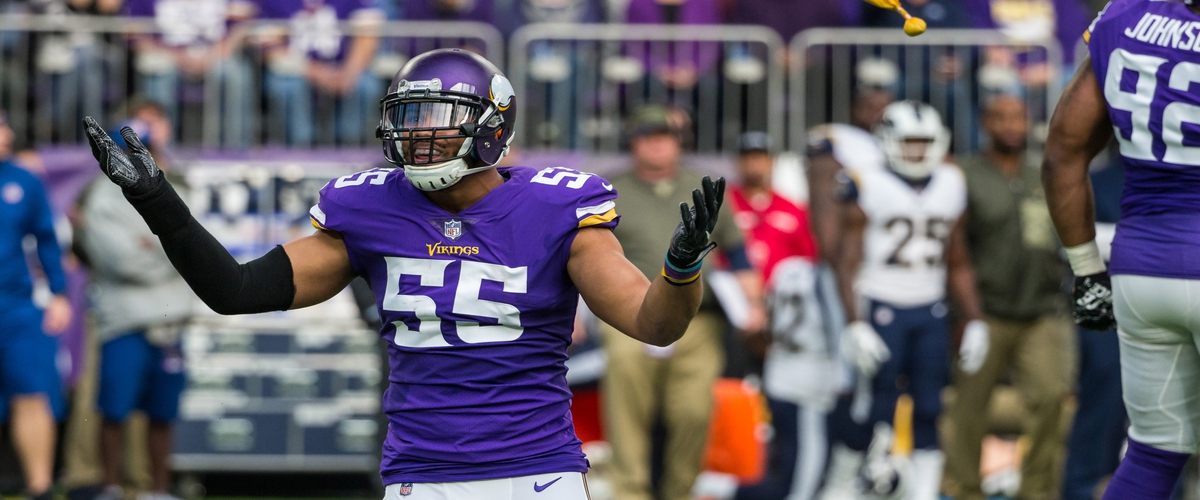 The Los Angeles Rams have the best offense in the NFL and the Minnesota Vikings defense wanted to slow it down. Minnesota gave up under 300 yards of total offense in a 24-7 victory over Los Angeles.
The Rams scored a touchdown in the first quarter by Todd Gurley on a 6-yard run. Gurley rushed for 37 yards on 15 carries and a touchdown. He also had three receptions for 19 yards receiving.
In the second quarter, Latavius Murray scored on a 8-yard touchdown run for the Vikings. Cooper Kupp ( 6 catches 64 yards) fumbled in the red zone for the Rams in the second by Anthony Harris.
With the game still tied at 7 in the fourth, Murray scored on a 2-yard touchdown run. Murray finished with 95 rushing yards on 15 carries and two touchdowns.
The Vikings put the icing on the cake when Adam Thielen caught a pass from Case Keenum and it took it 65 yards to the house. Thielen finished with six receptions for 123 yards receiving and a touchdown. Keenum completed 27-of-38 passes for 280 yards and a touchdown.
As for Jared Goff, he completed 23-of-37 passes for 225 yards. Robert Woods caught 8 passes for 81 yards receiving. The Rams will host the New Orleans Saints (8-2) next Sunday and the Vikings will travel to face the Detroit Lions (6-4) on Thanksgiving Day.
---