Voracek OT Goal Lifts Flyers over Red Wings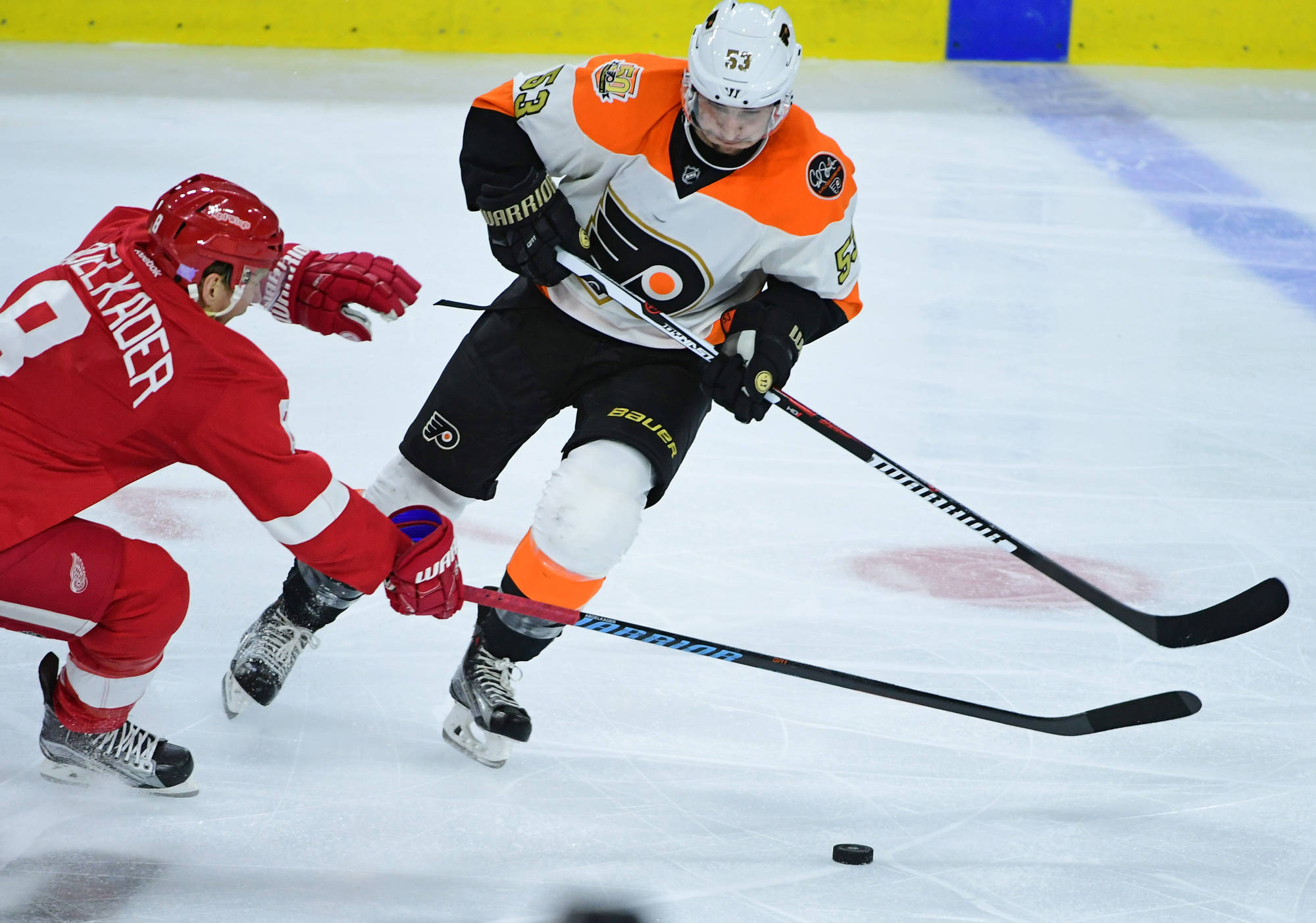 Eric Hartline-USA TODAY Sports
At any moment in an overtime, the game can end in a flash. Darren Helm fanned on a shot for the Red Wings which lead to a 2 on 1 breakaway for the Flyers. Jakub Voracek scored top shelf on a beautiful pass from Claude Giroux in a 4 to 3 victory over the Detroit Red Wings.
In the first period, Dylan Larkin and Andreas Athanasiou scored for the Red Wings. Both goals happened in a span of 16 seconds.
In the second period, Chris VandeVelde scored for the Flyers to cut the lead in half.
In the third period, Roman Lyubimov tied the game at 2 for the Flyers. Henrik Zetterberg gave the Red Wings the lead in the third-period. With an extra attacker on the ice for the Flyers late in the third-period, they tied the game at 3 and the goal was scored by Mark Streit.
Petr Mrazek made 36 saves for the Red Wings. Michal Neuvirth made 22 saves for the Flyers. These teams will play each other 2 more times this season.
---